Skepta's Big Smoke Corp. Signs Creative Partnership with PUMA
Joining forces on a project titled "Futro."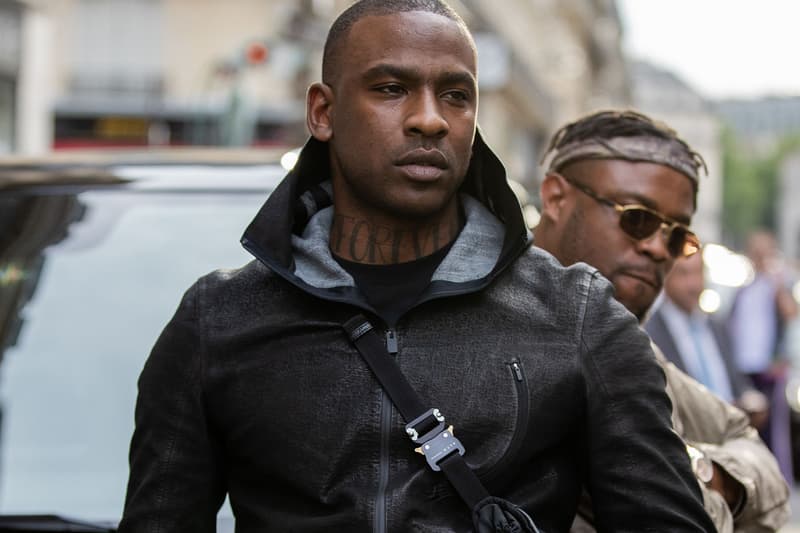 Skepta's multi-faceted collective, Big Smoke Corporation, has officially announced a partnership with German sportswear giant, PUMA. While full details have yet to be revealed, BSC has reportedly been given complete creative control and will work with PUMA on a project titled "Futro."
Skepta has worked with Nike extensively in the past, delivering a number of highly sought-after footwear silhouettes including special-edition iterations of the Air Max 97, Shox, and even Air Max Tailwind V football boots. One of Skepta's lesser-known talents is painting, and the award-winning British-Nigerian grime artist was recently invited to curate a Sotheby's auction in which he sold one of his own paintings, "Mama Goes to Market" alongside other pieces from the likes of Chito, Slawn, Ouattara Watts and Frank Bowling. Having proven his mass cross-medium appeal, Skepta and his team now bring fresh eyes and energy to the PUMA team.
Below is a snapshot of BSC's mission as stated on its website:
Co-founded by Skepta, a global visionary, established musician and entrepreneur. Skepta's mission is distinct in style, with a big visual narrative formed to have an impact very much in the now. Skepta's aim is to discuss themes of race, equality, and rehabilitation and do so from a place of honesty, truth and authenticity. He is keen to nurture and invest in the future talent of tomorrow and bring stories of African and Caribbean communities to the forefront. As well as telling his own story and formulating his own distinct brand aesthetic.
Stay tuned for more information.
View this post on Instagram
In other news, Stone Island introduces discreet "Ghost Pieces" for FW22.