Private Policy Is Calling All the Club Kids for SS23
Designers Siying Qu and Haoran Li express a rave-ready attitude in 27 looks.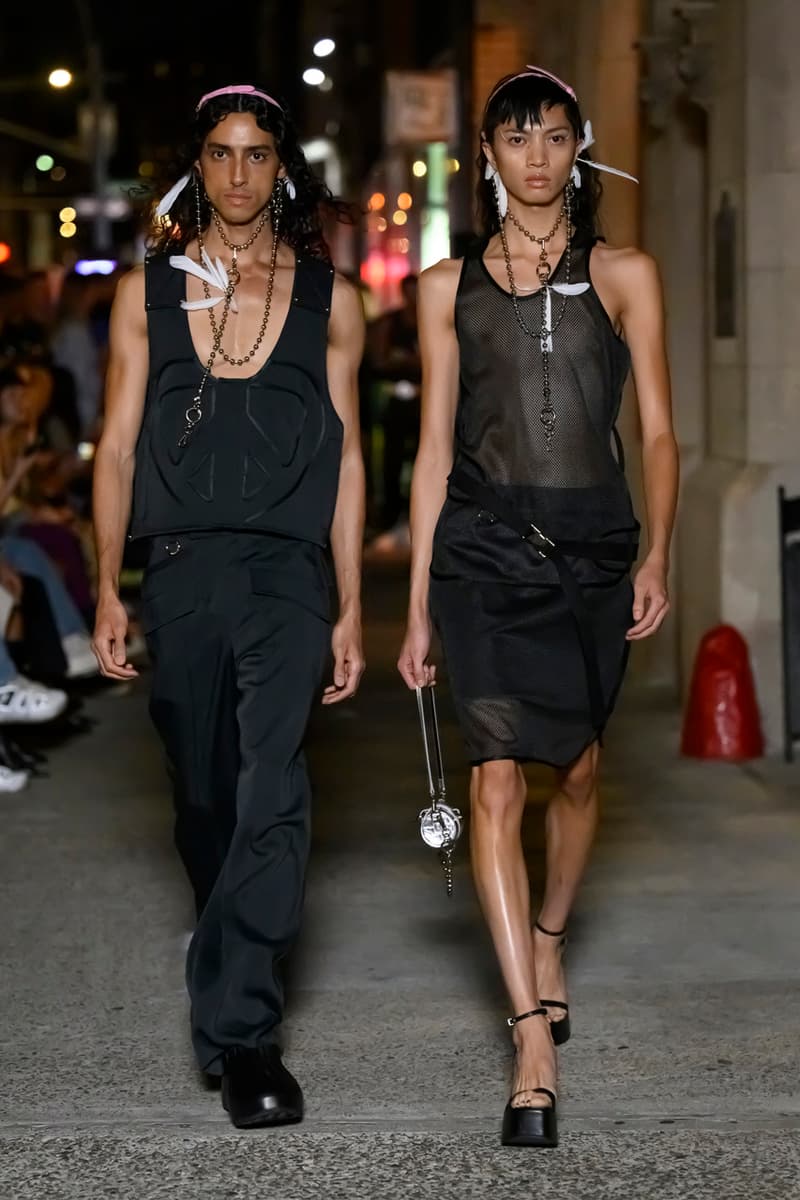 1 of 29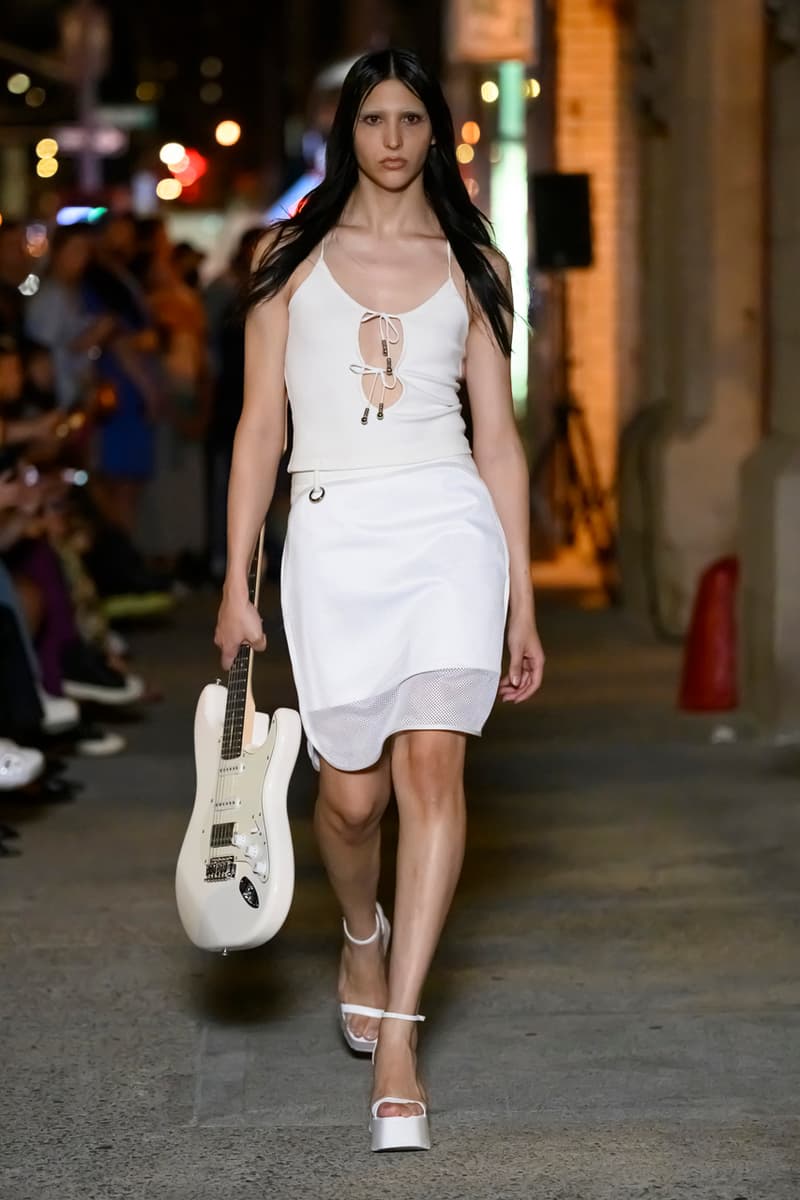 2 of 29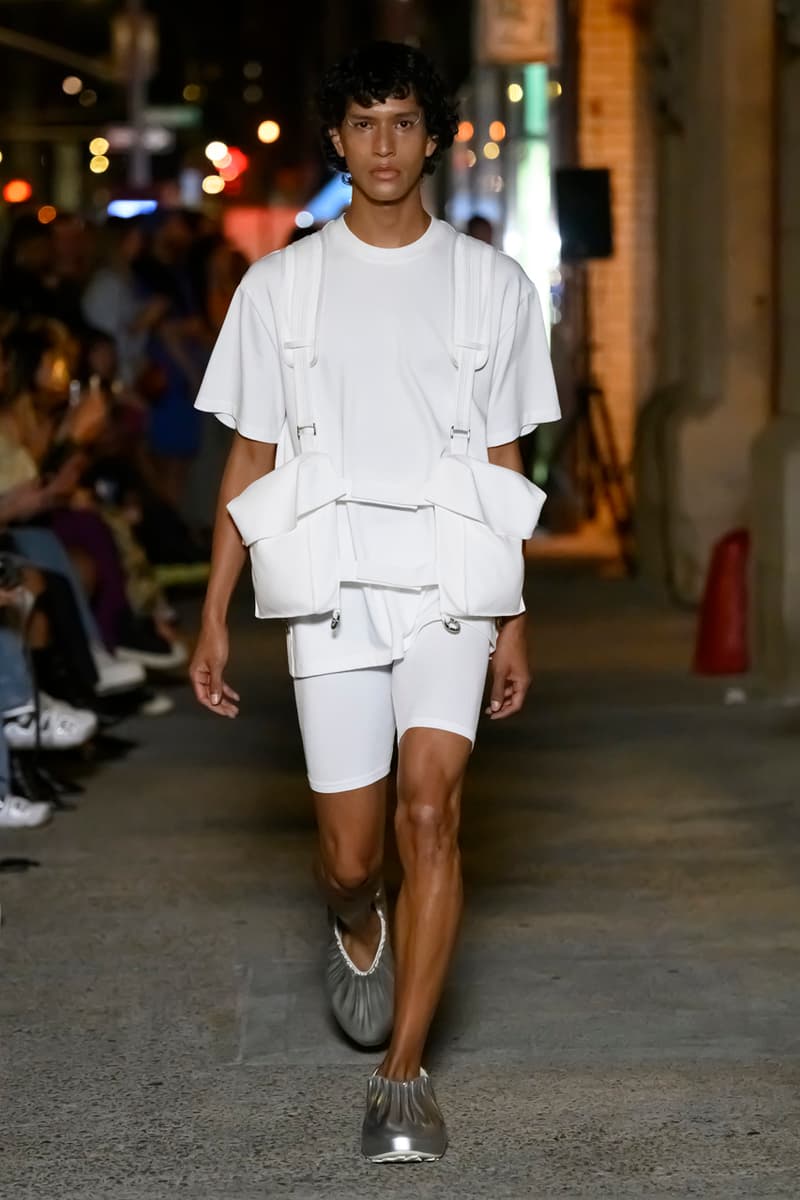 3 of 29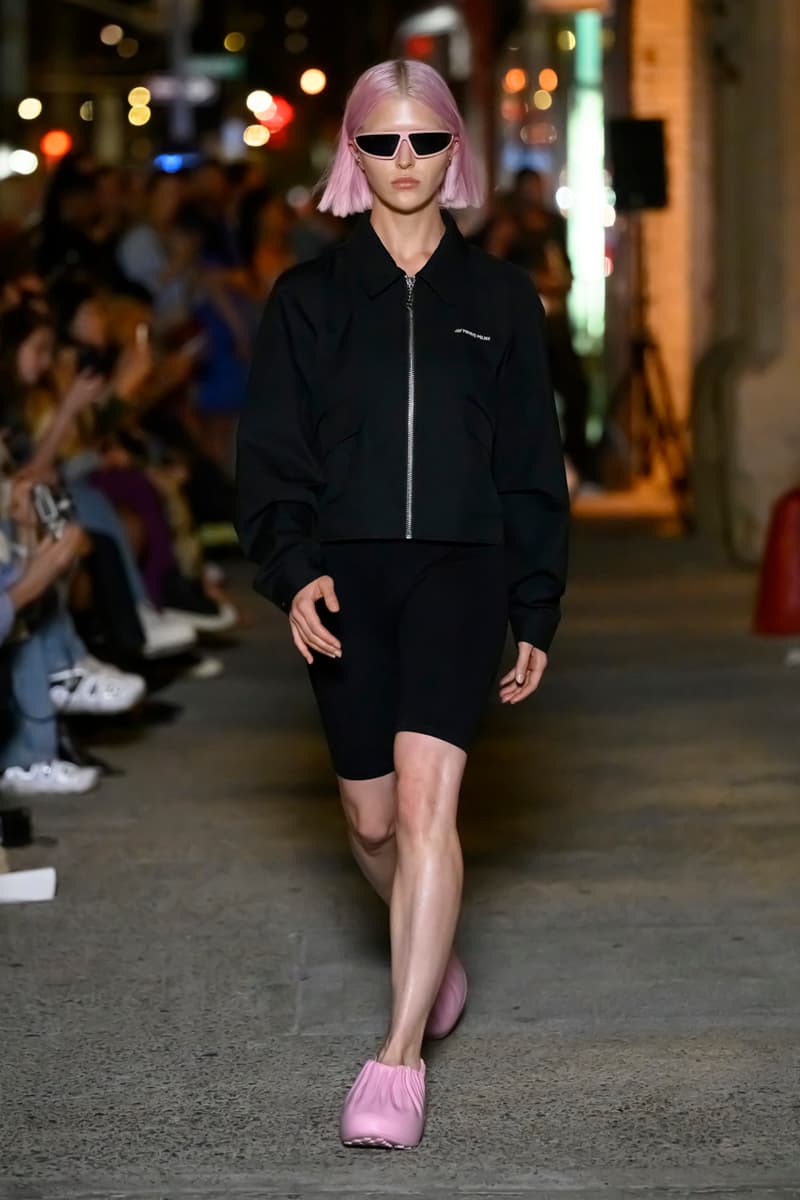 4 of 29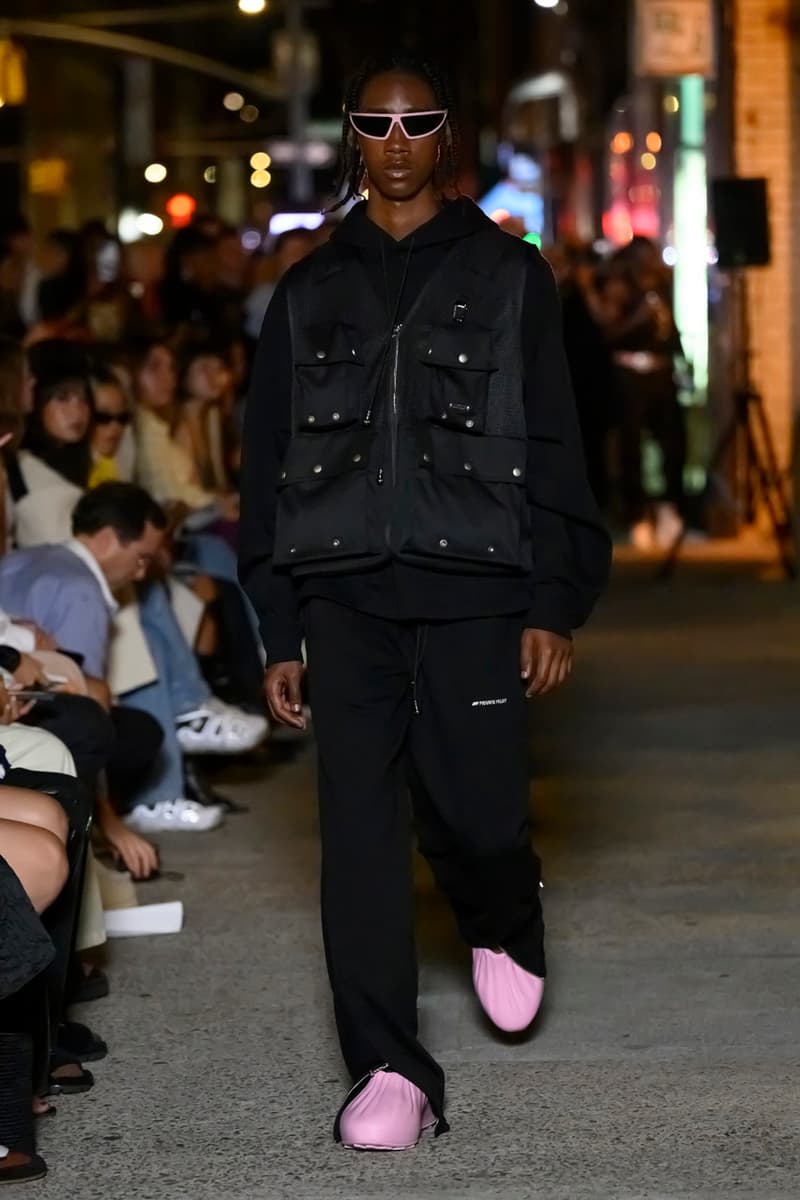 5 of 29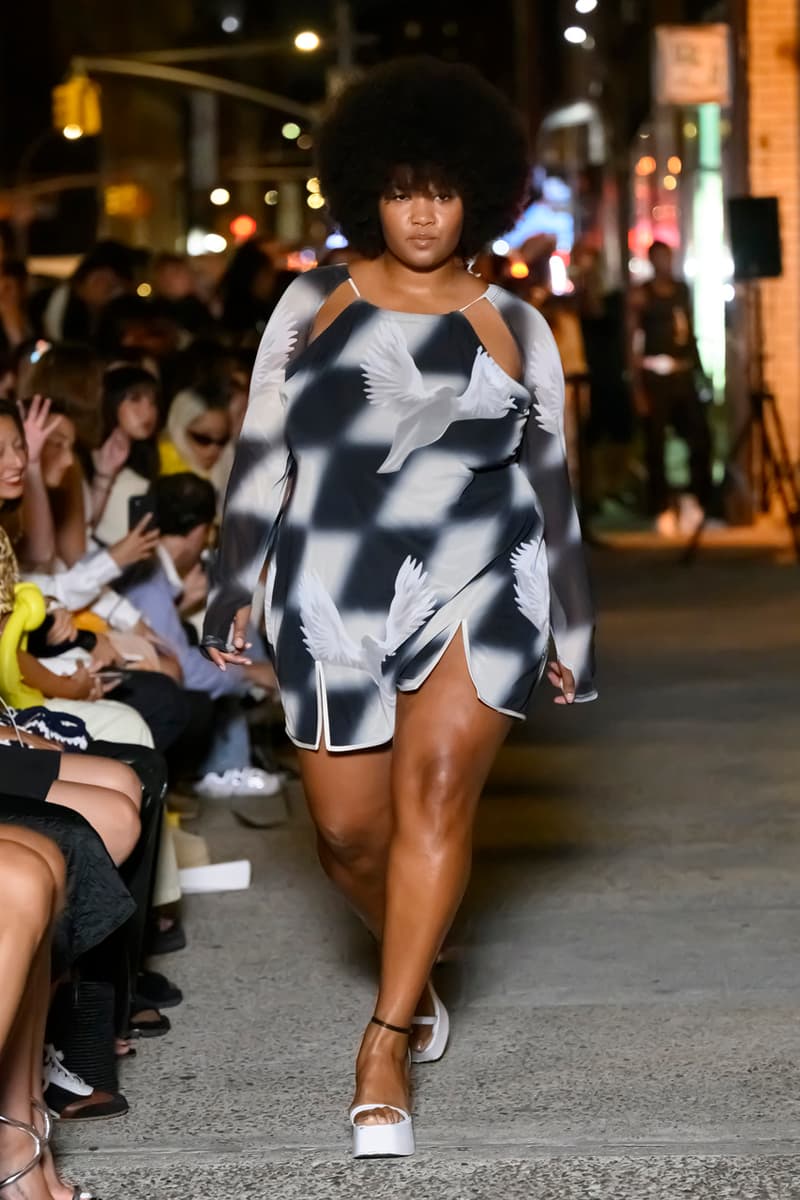 6 of 29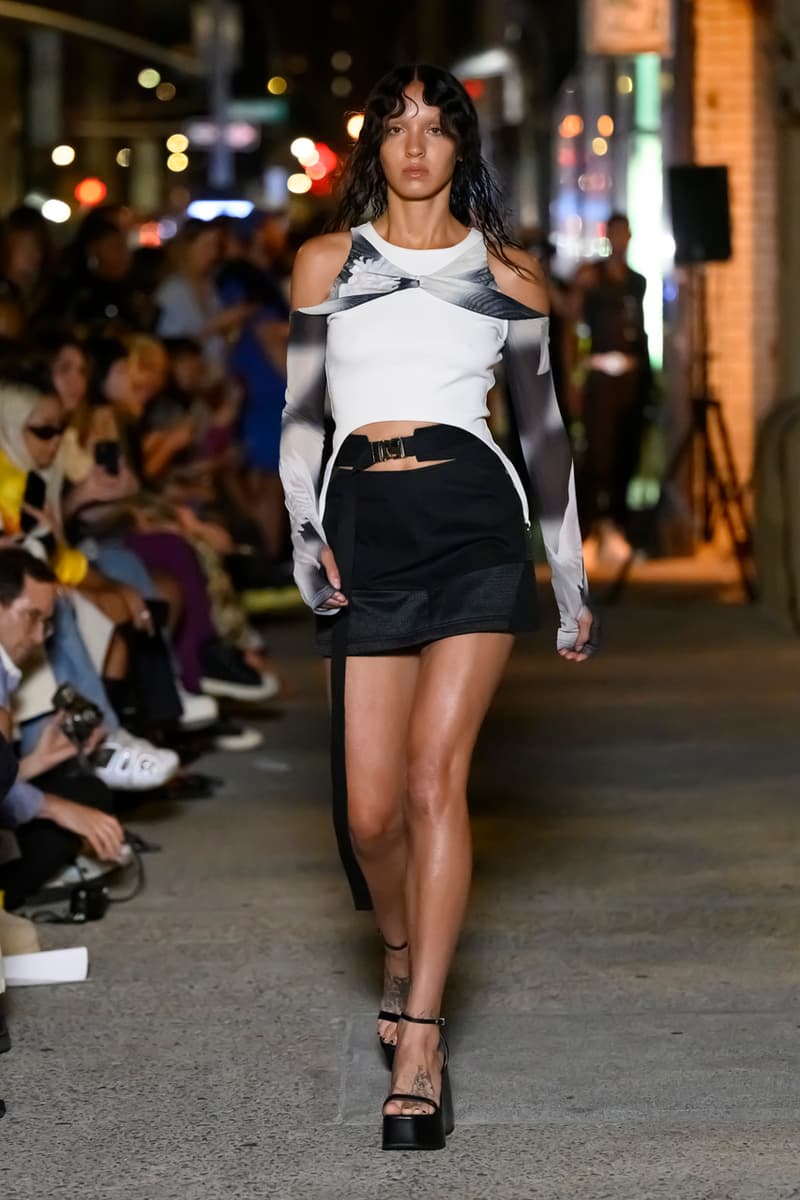 7 of 29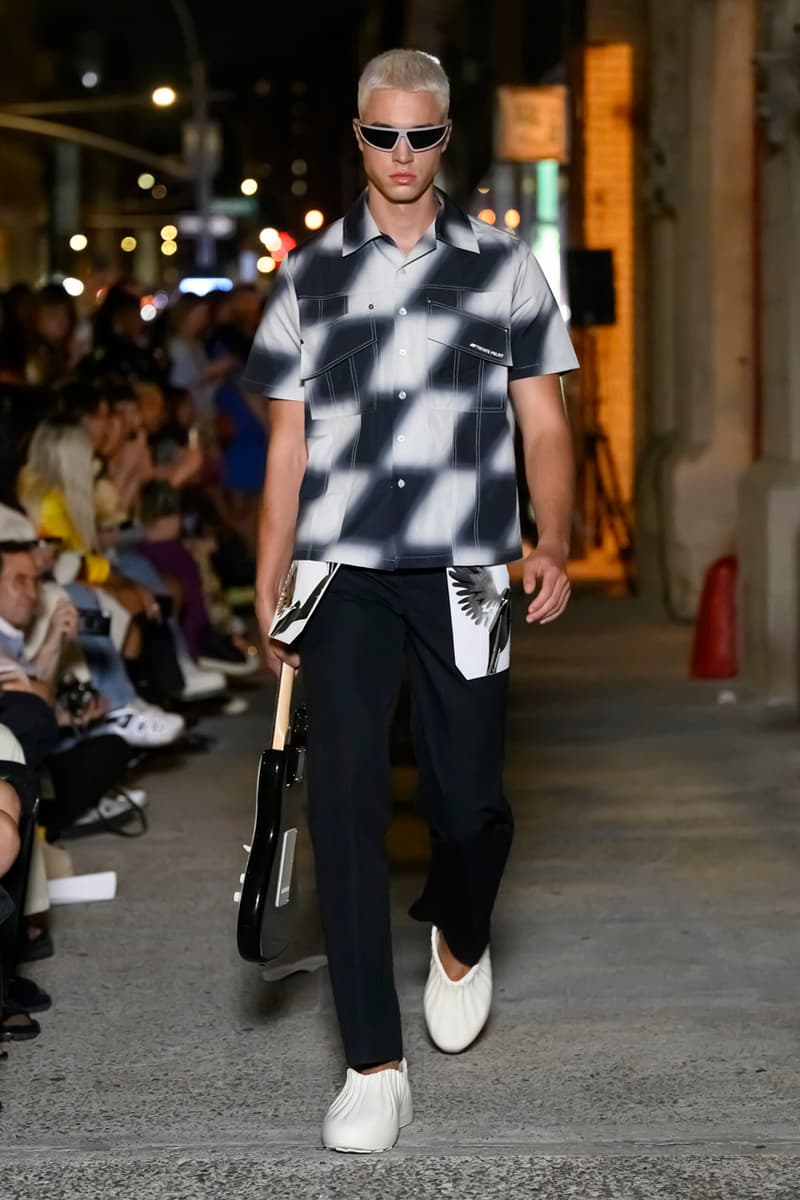 8 of 29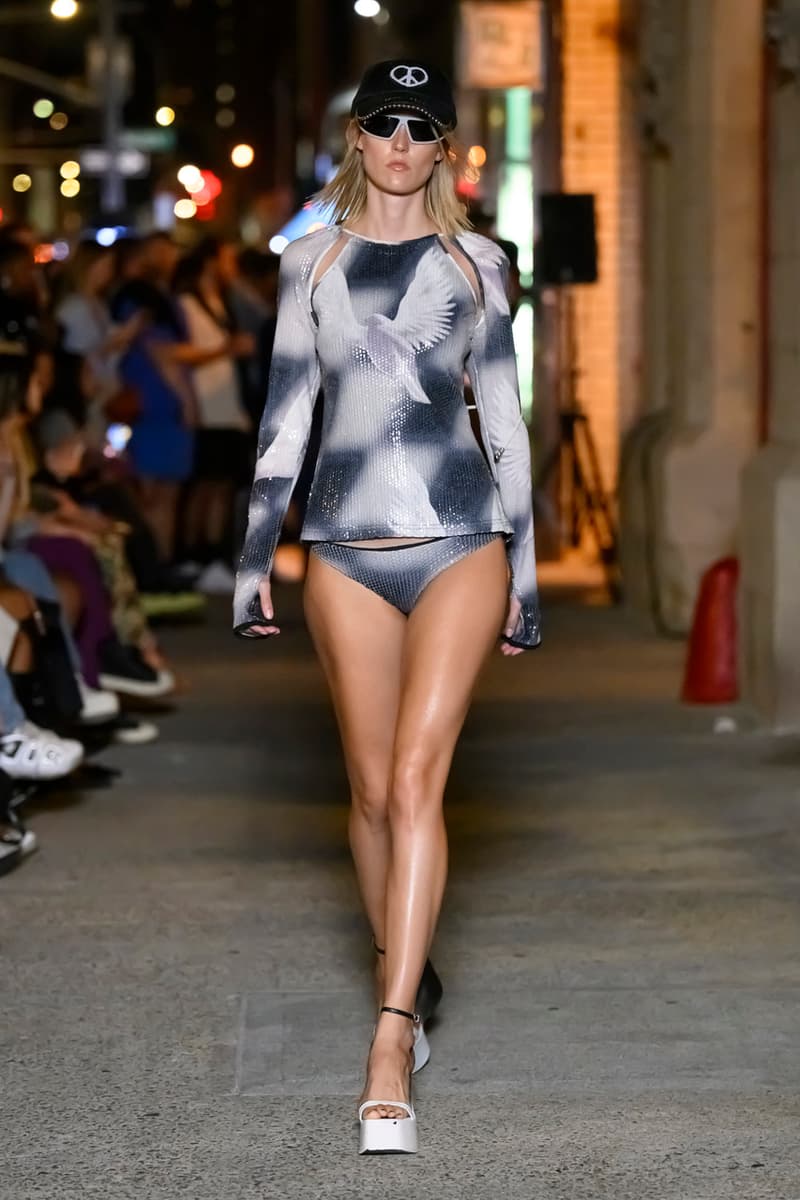 9 of 29
10 of 29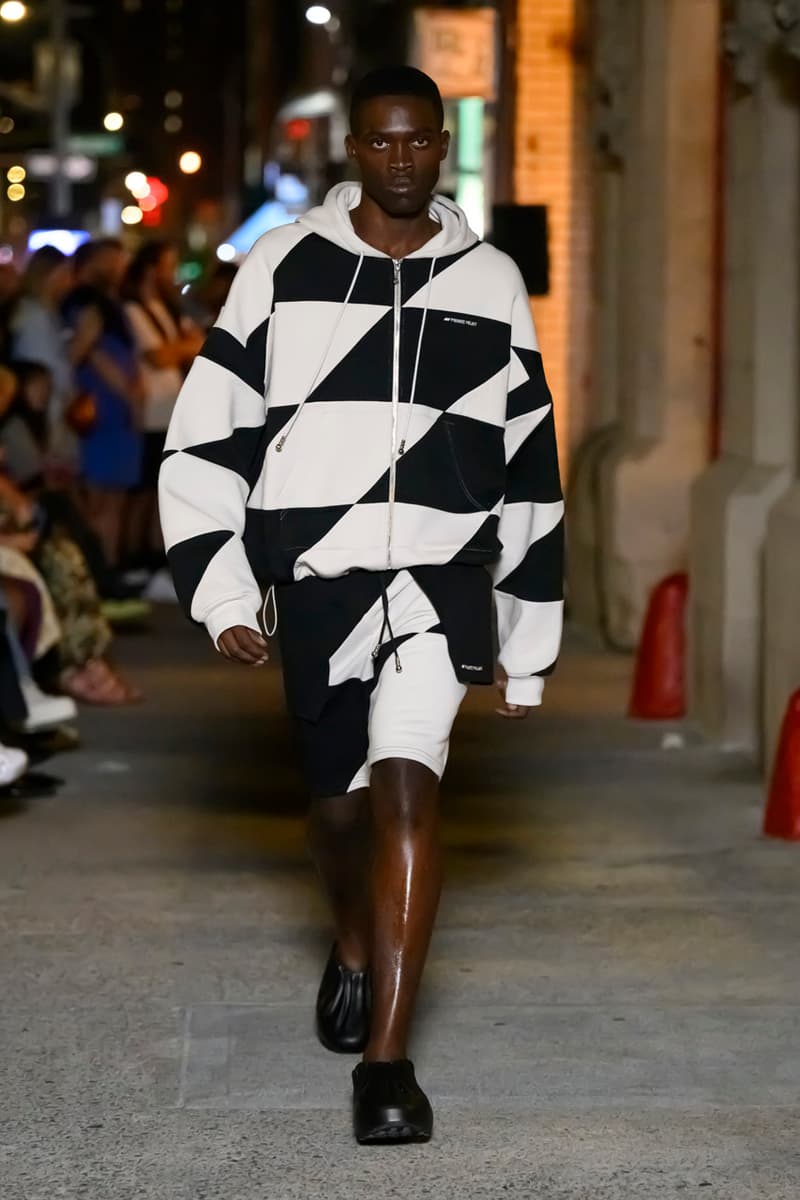 11 of 29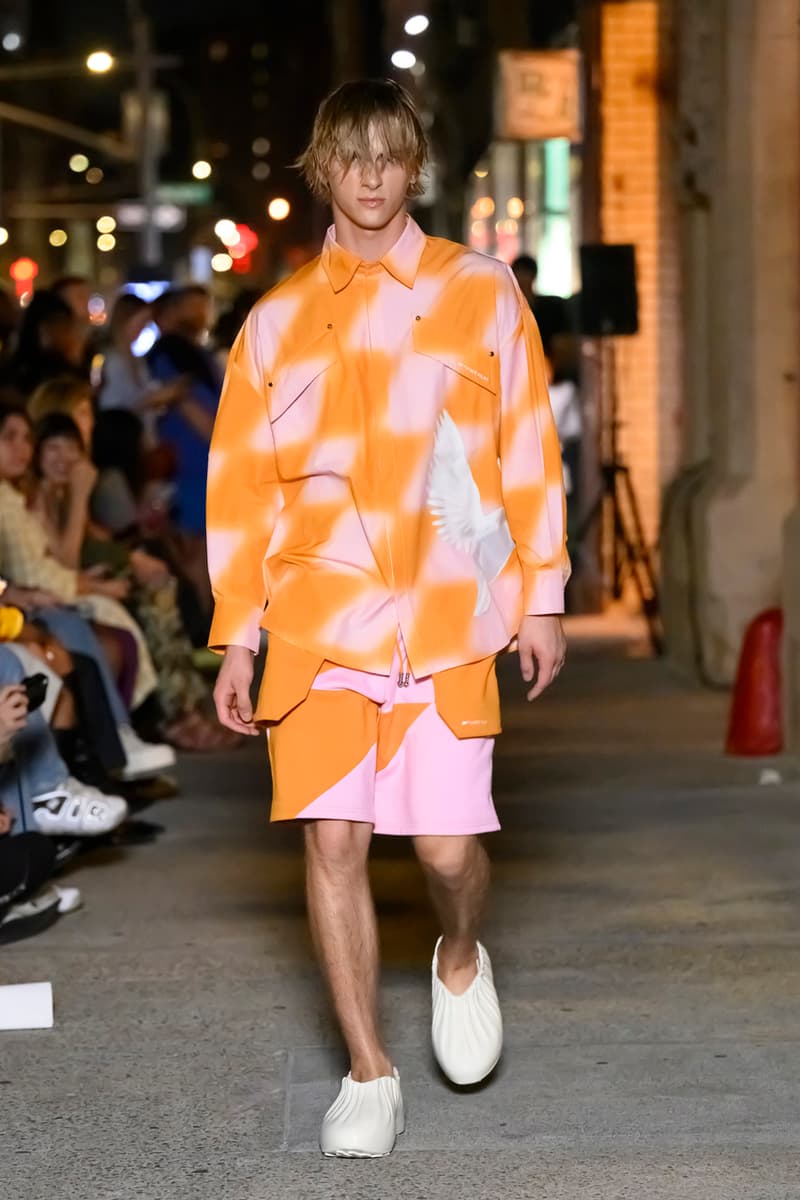 12 of 29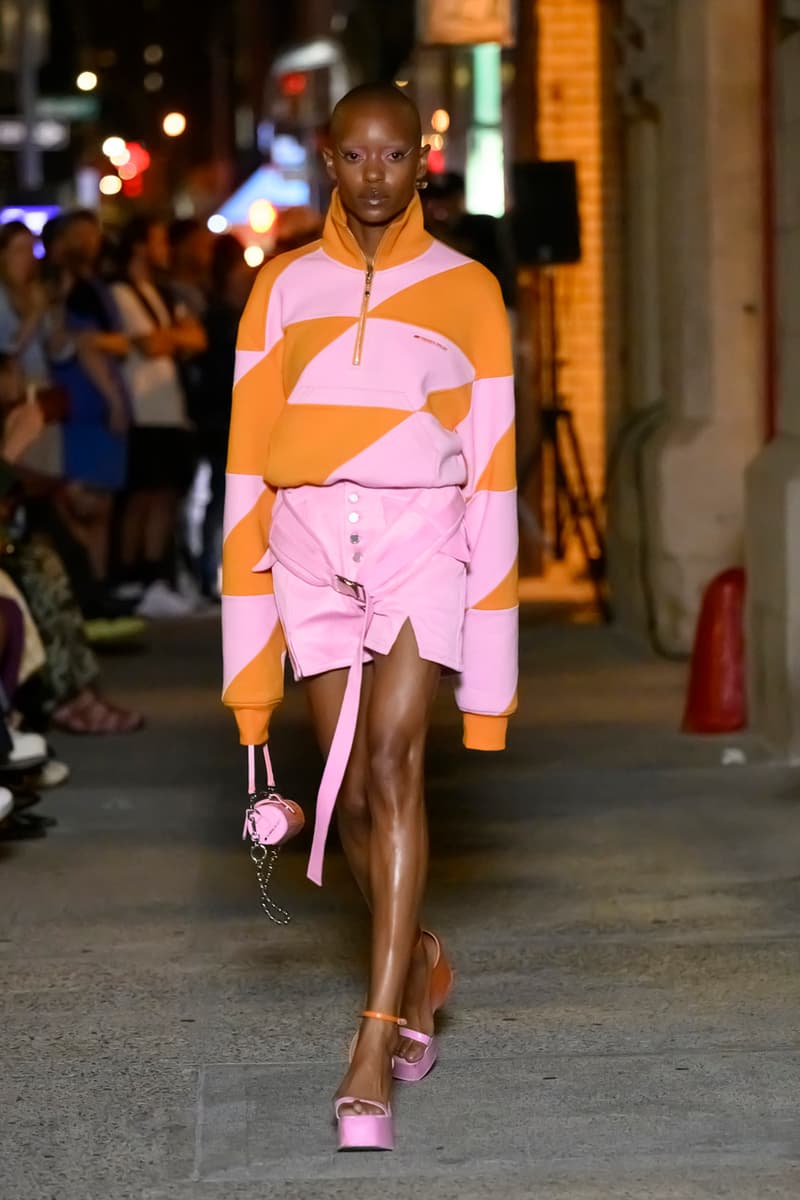 13 of 29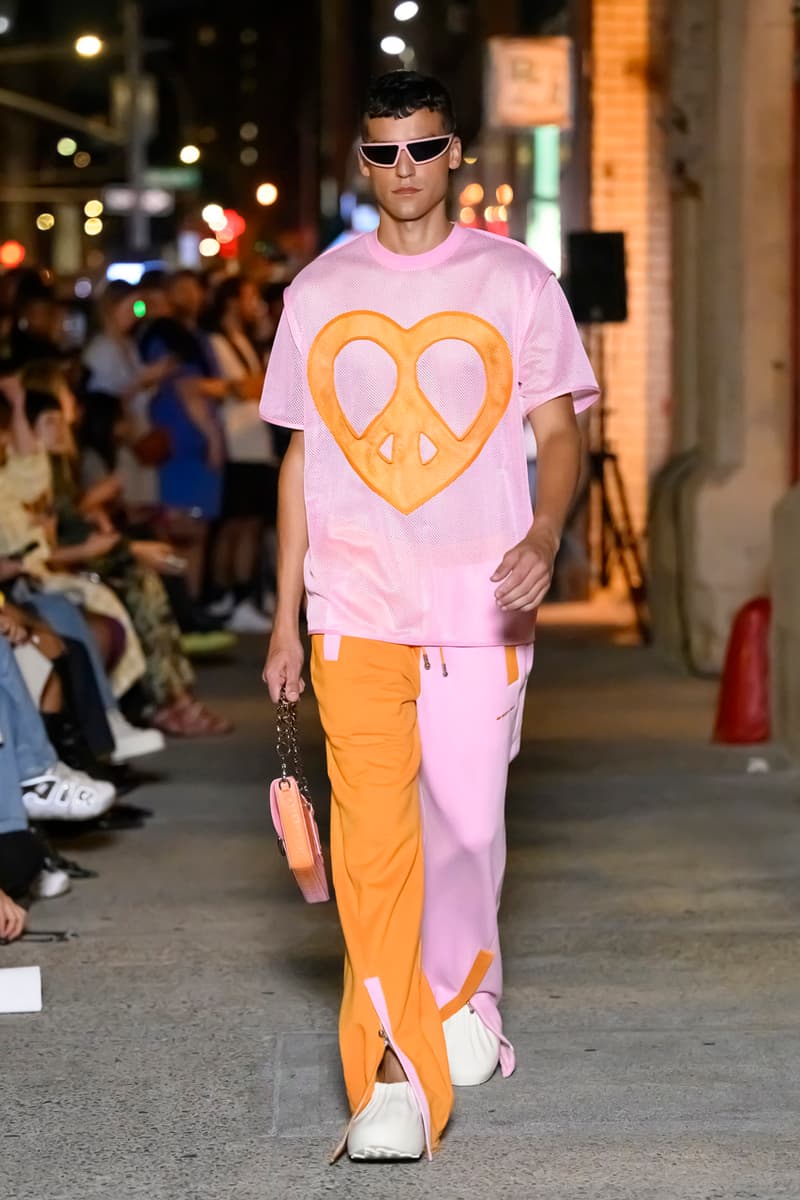 14 of 29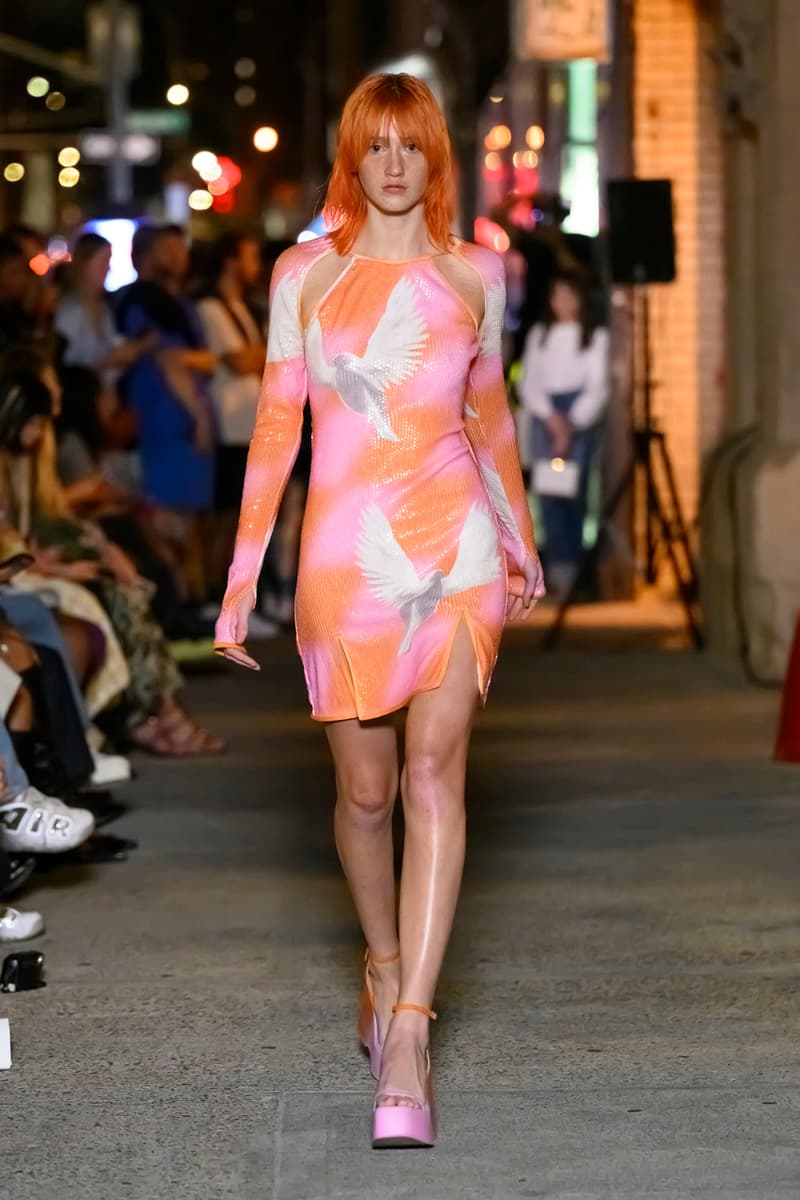 15 of 29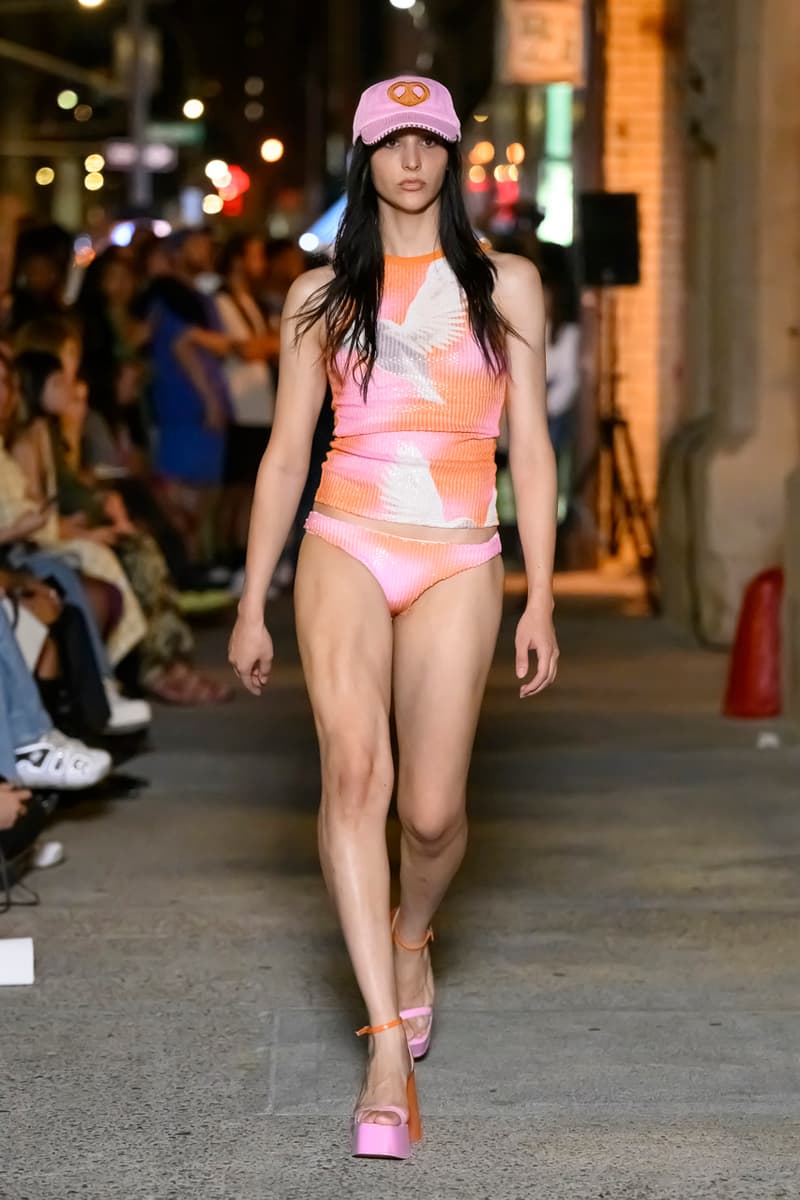 16 of 29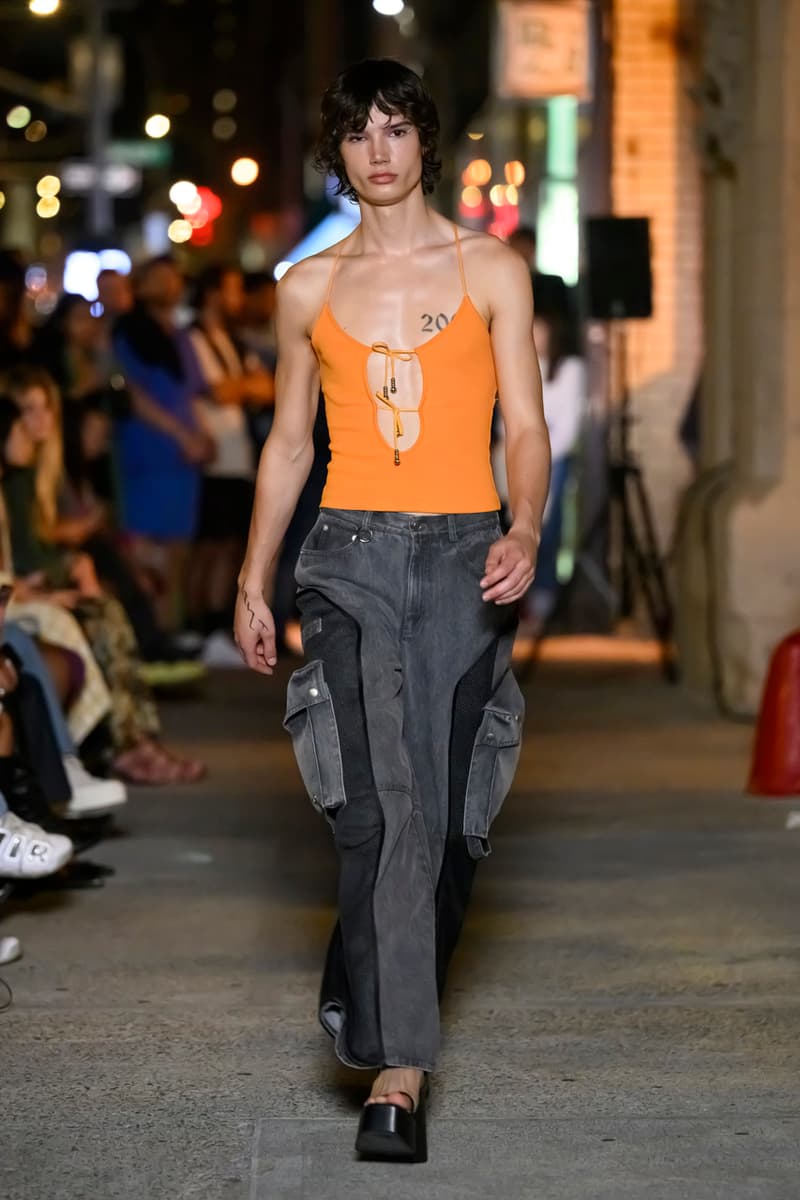 17 of 29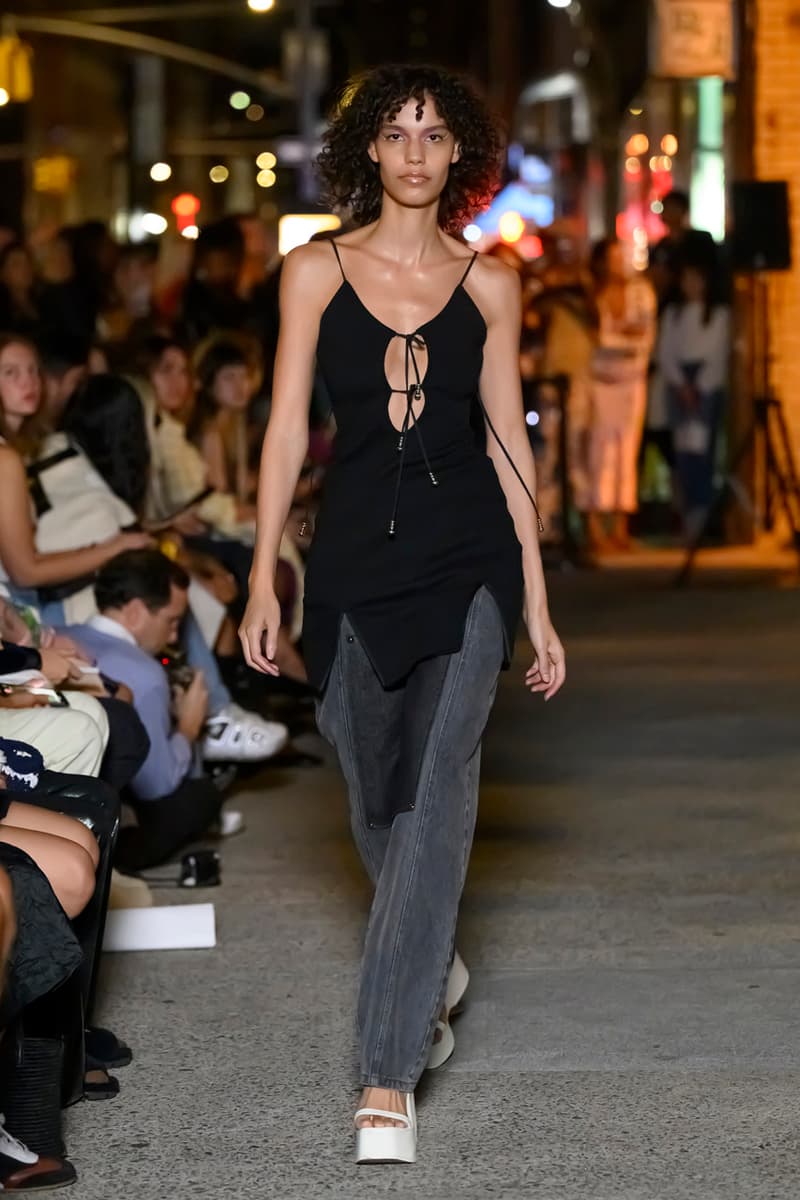 18 of 29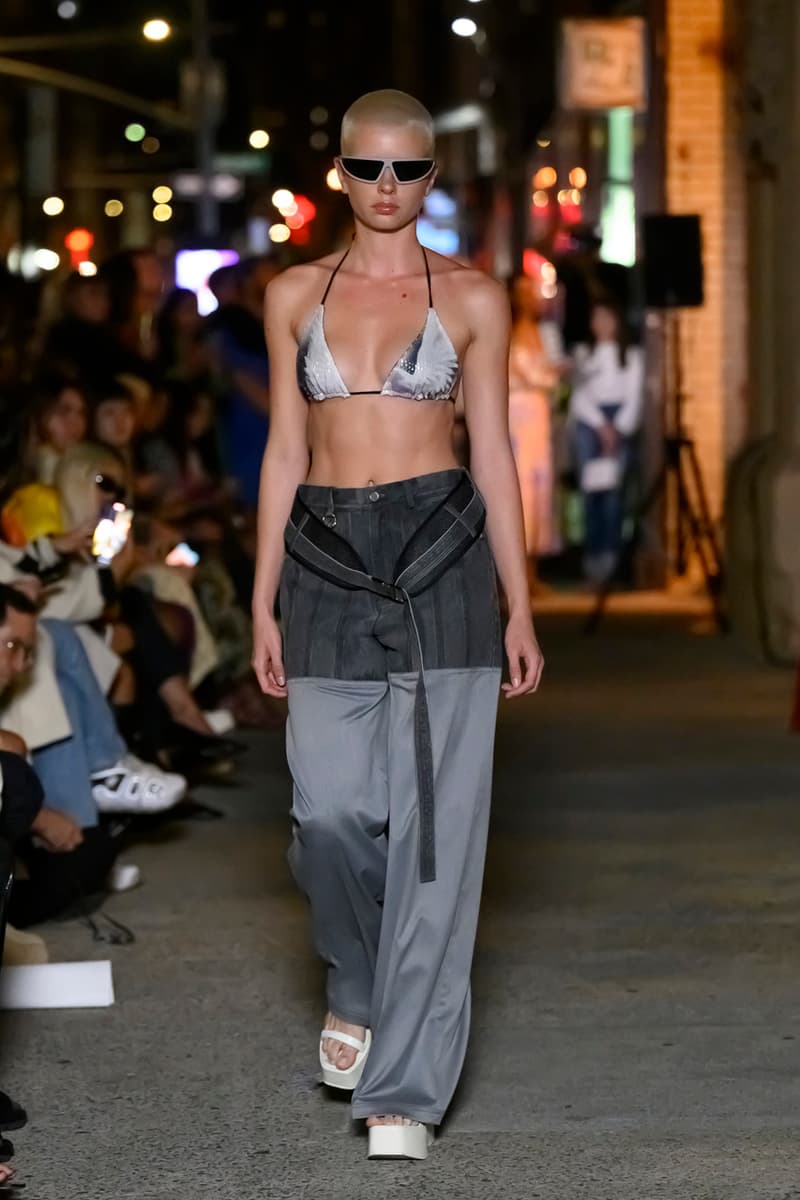 19 of 29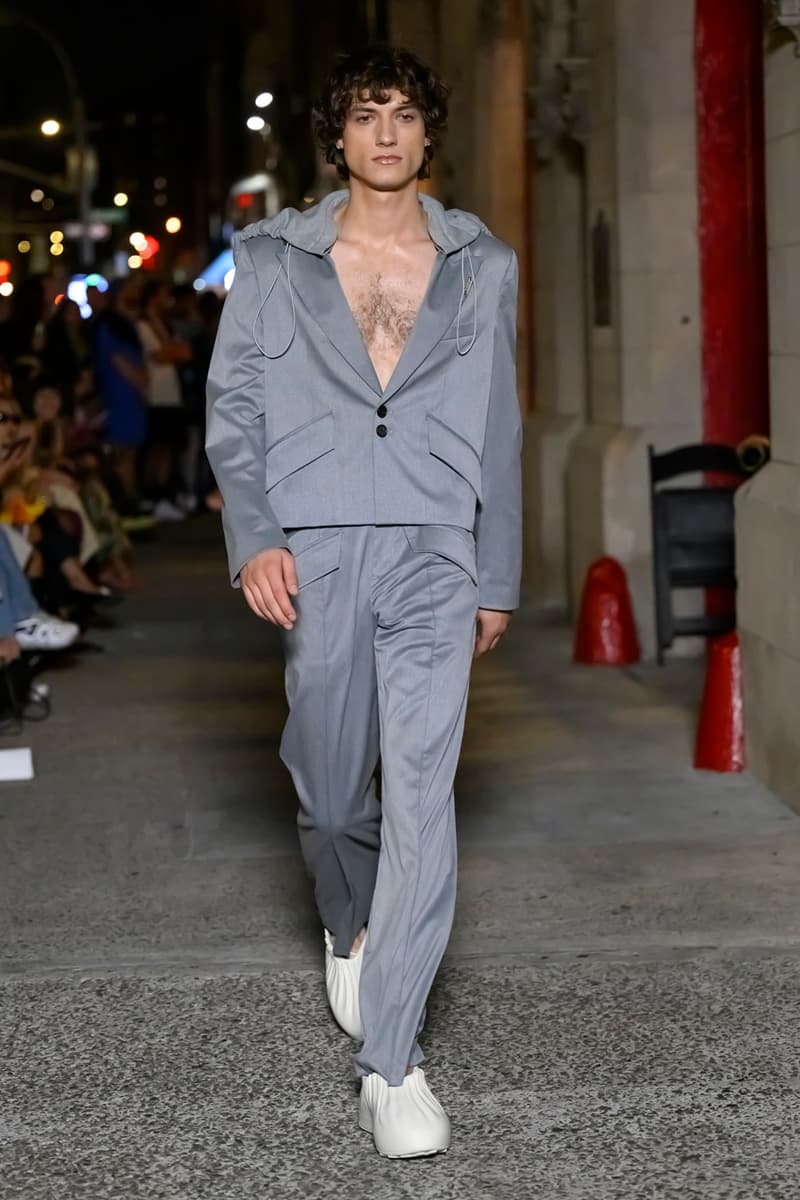 20 of 29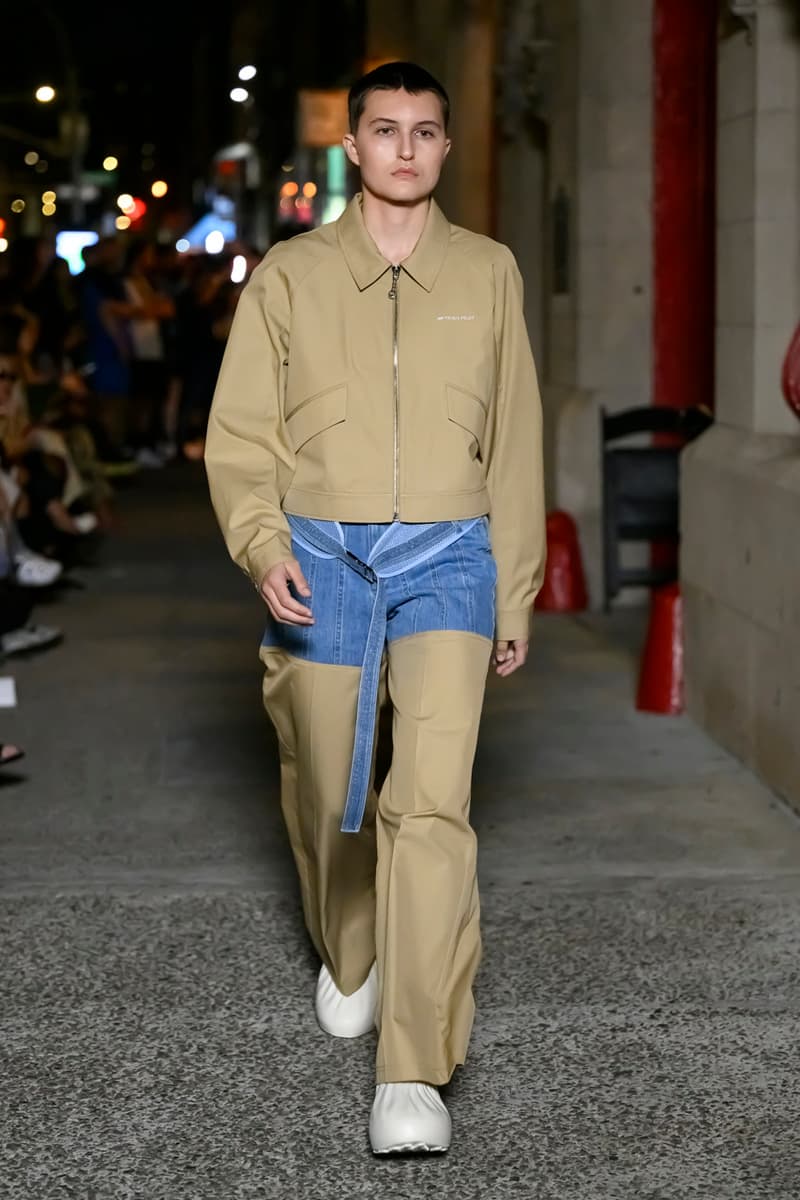 21 of 29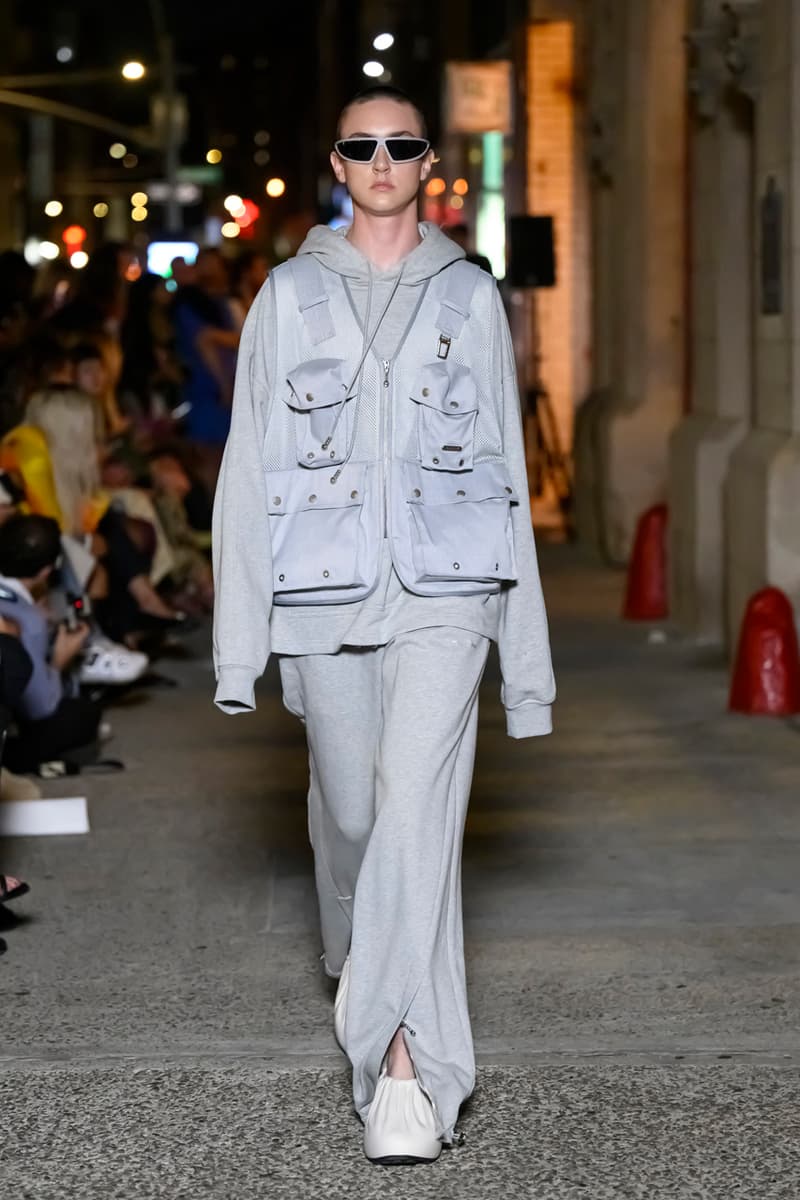 22 of 29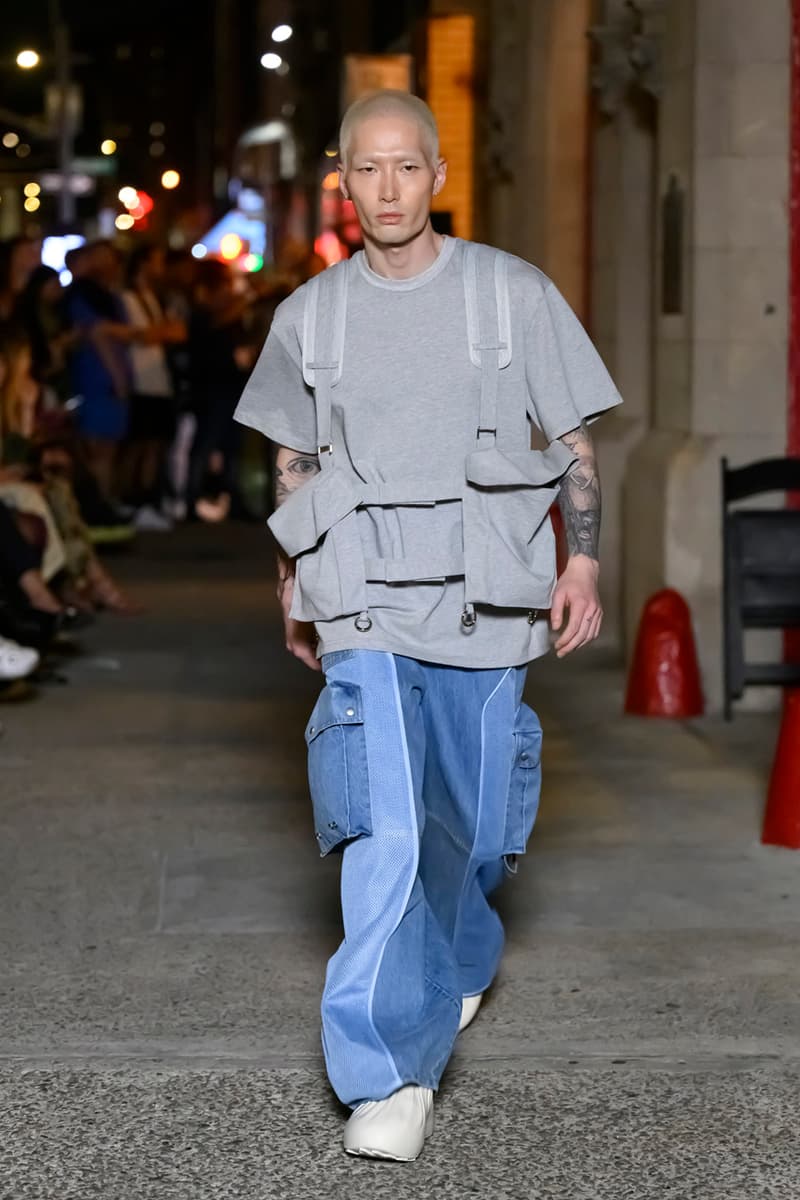 23 of 29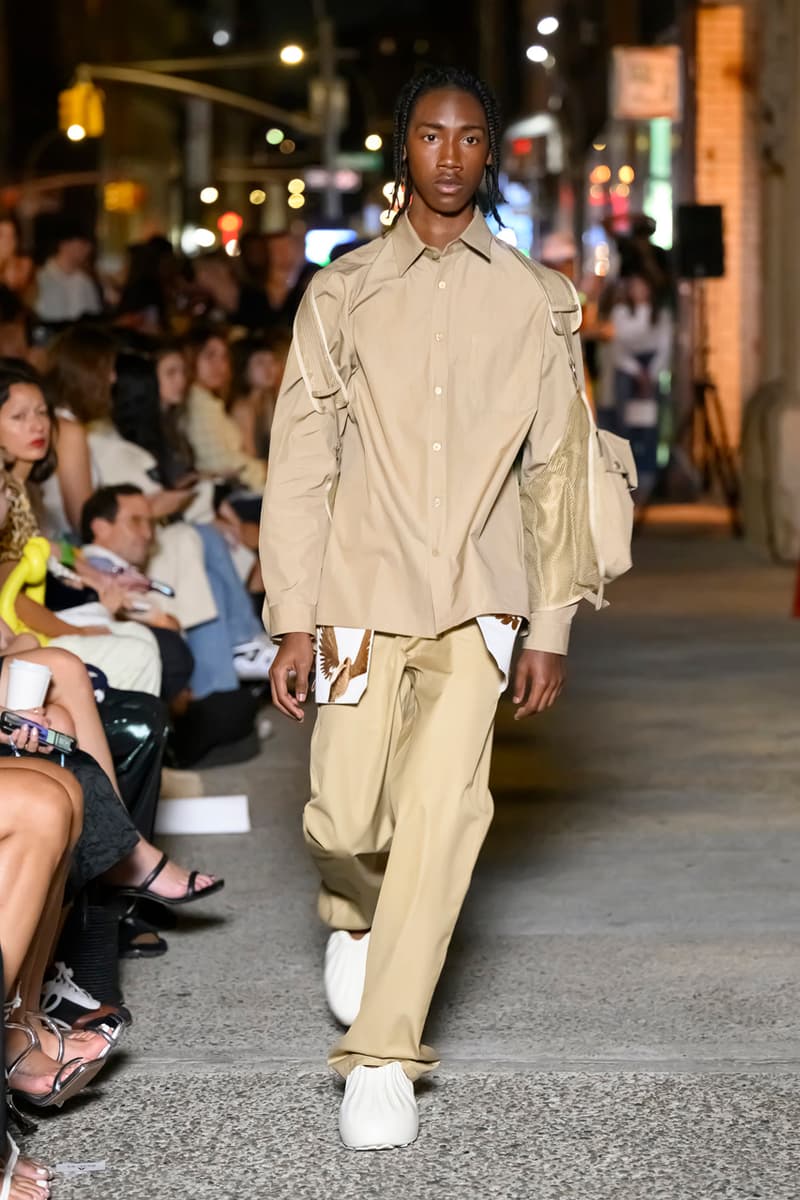 24 of 29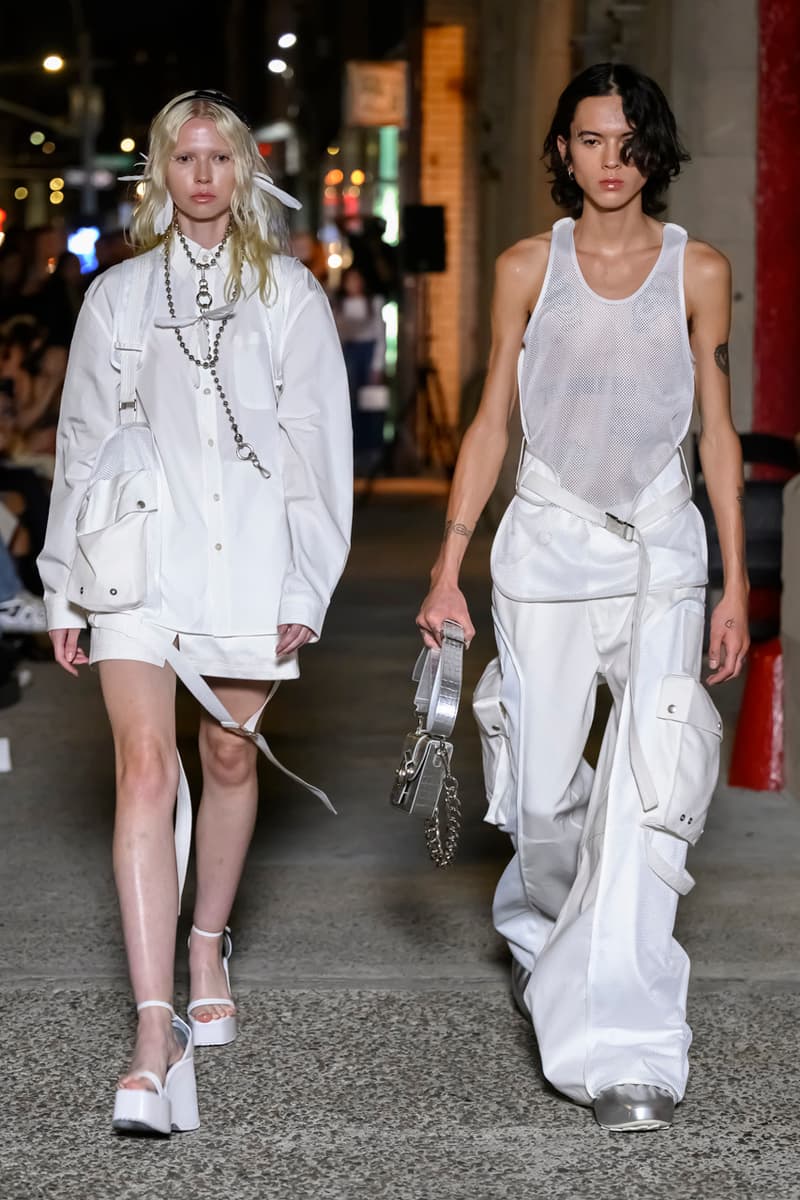 25 of 29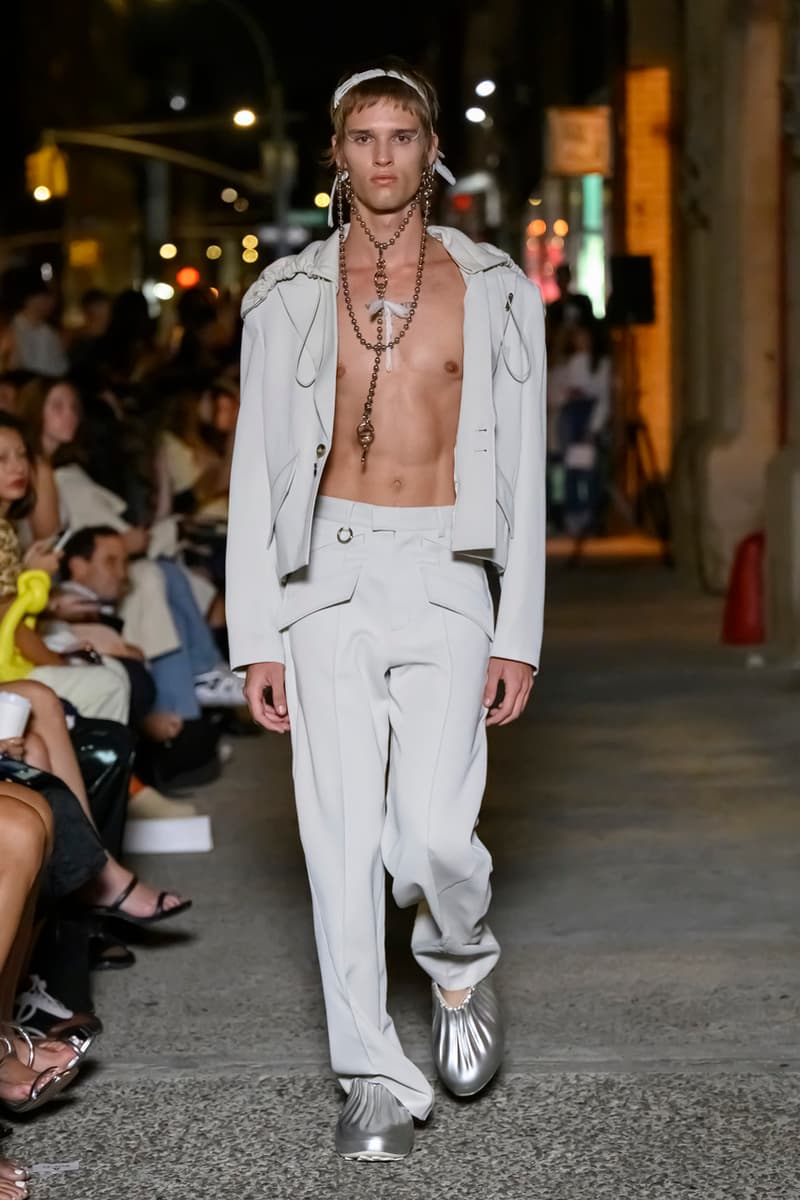 26 of 29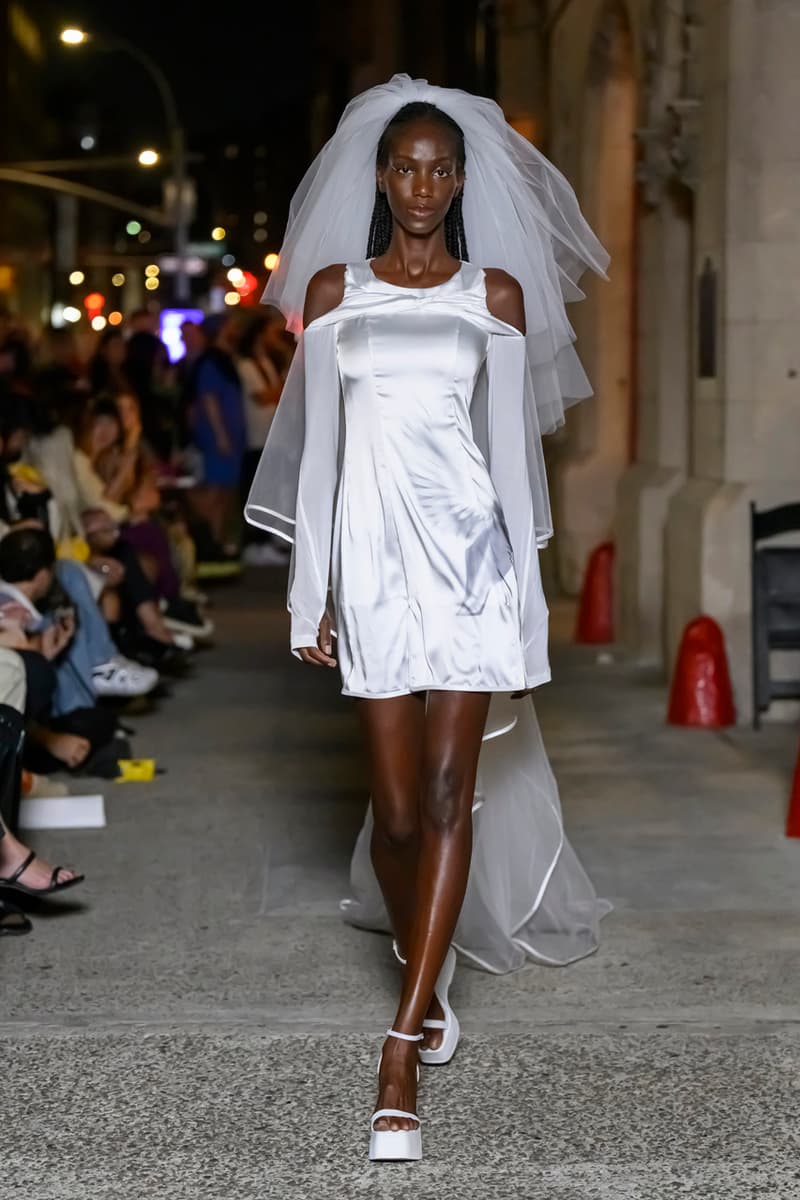 27 of 29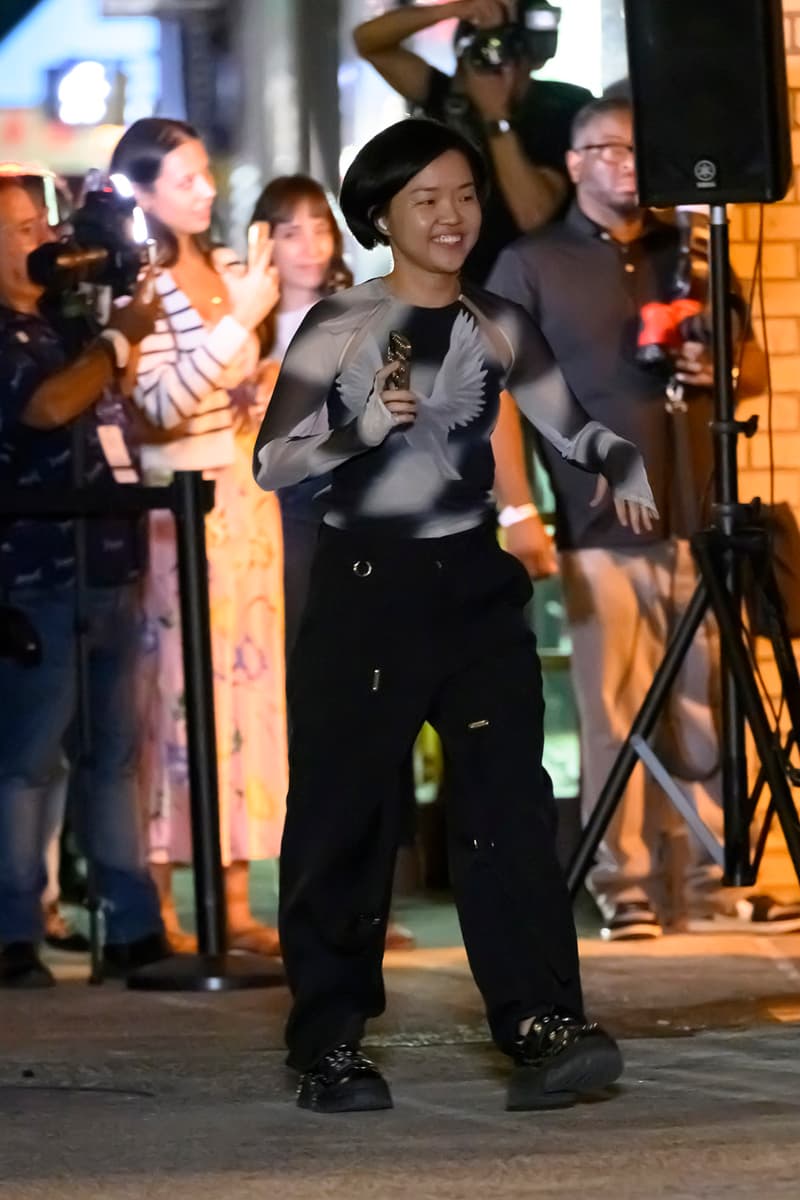 28 of 29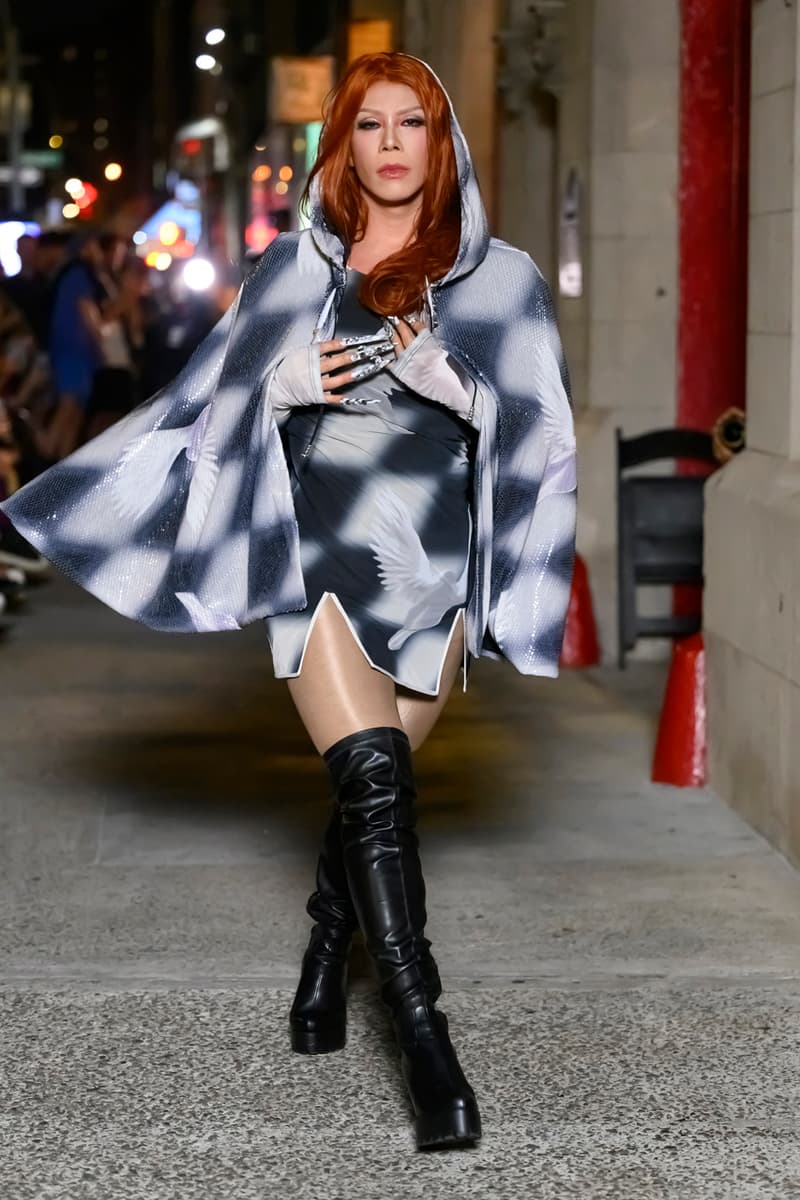 29 of 29
For Spring/Summer 2023, Private Policy's Siying Qu and Haoran Li began with the story of Noah's Ark, drawing a comparison between the scriptural ship's coupled animals and downtowners flocking to the club — in both cases, strangers discover liberated companionship and find peace in their escape. Stylistically articulating that sentiment, the collection, named after the biblical Ark, presents 27 looks defined by unshackled design codes, rave-ready silhouettes and a symbolic dove print.
Outside a firehouse in NYC's Chinatown, models stormed the city's sidewalk before entering the Engine 31 Building, where Manhattan's glitterati took a first look at each assemblage. A utilitarian design ethos commanded the range at large, and in typical club fashion, proportions played a key role in execution, with small tops acquainting themselves with baggy bottoms and vice versa.
Among the lineup, an asymmetrical checkered pattern, in both grey-and-black and orange-and-pink, was heavily featured across hoodies, dresses, button-up shirts and cut-out tops. Meanwhile, mesh and sequins injected classic after-hours glitz and glamour into pieces adorned with the aforementioned dove motif, and denim tastefully incorporated itself into otherwise neutral-toned looks. Following a series of slightly oversized grey, beige and white monochromatic ensembles, the show concluded with the brand's first-ever bridal design, made from recycled polyester satin.
Seven years at the helm of the label, Qu and Li have not only made names for themselves as premium purveyors of elevated clubwear but also as proponents of environmental protection. Similar to past seasons, which took cues from Urban Plants (SS22) and Organic Futurism with Fungi (FW22), the designers presented a slew of forward-minded action items related to this season's topic, including efforts to halt deforestation for real estate development and construct wide-spanning highways for animal migration.
Explore Private Policy's SS23 collection, "Noah's Ark," in the gallery above.
Elsewhere at New York Fashion Week, Maxwell Osborne's anOnlyChild debuted an SS23 collection titled "Chapter 1: It's Getting Late."