Private Policy's SS22 Collection Proves Fashion's Fluidity
Innovative cuts underscore the label's liberated approach to genderless fashion.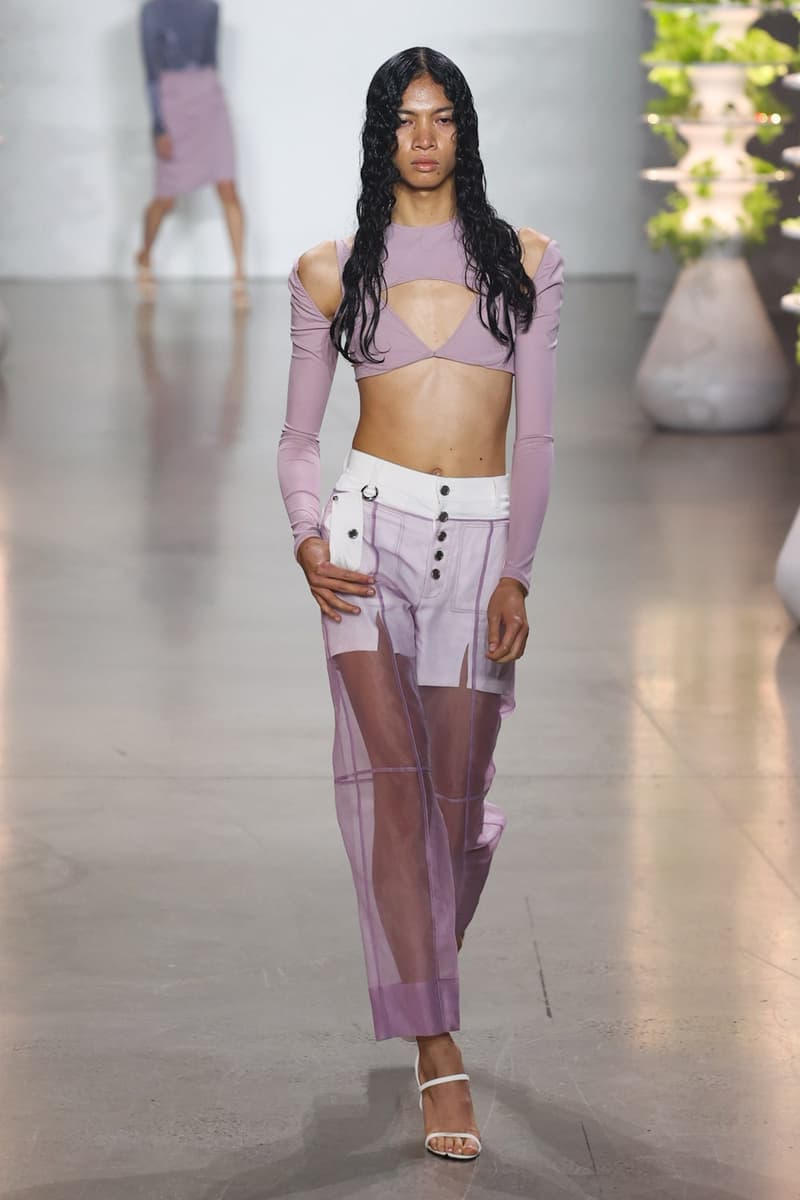 1 of 34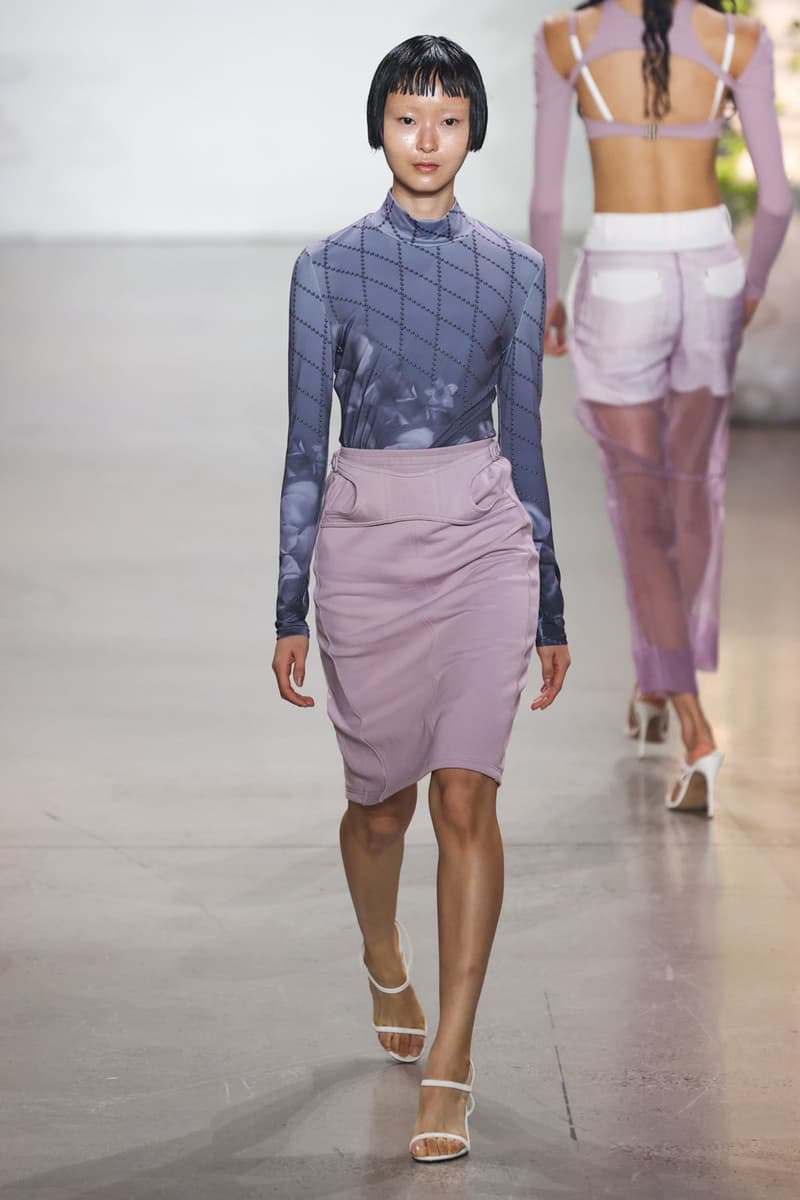 2 of 34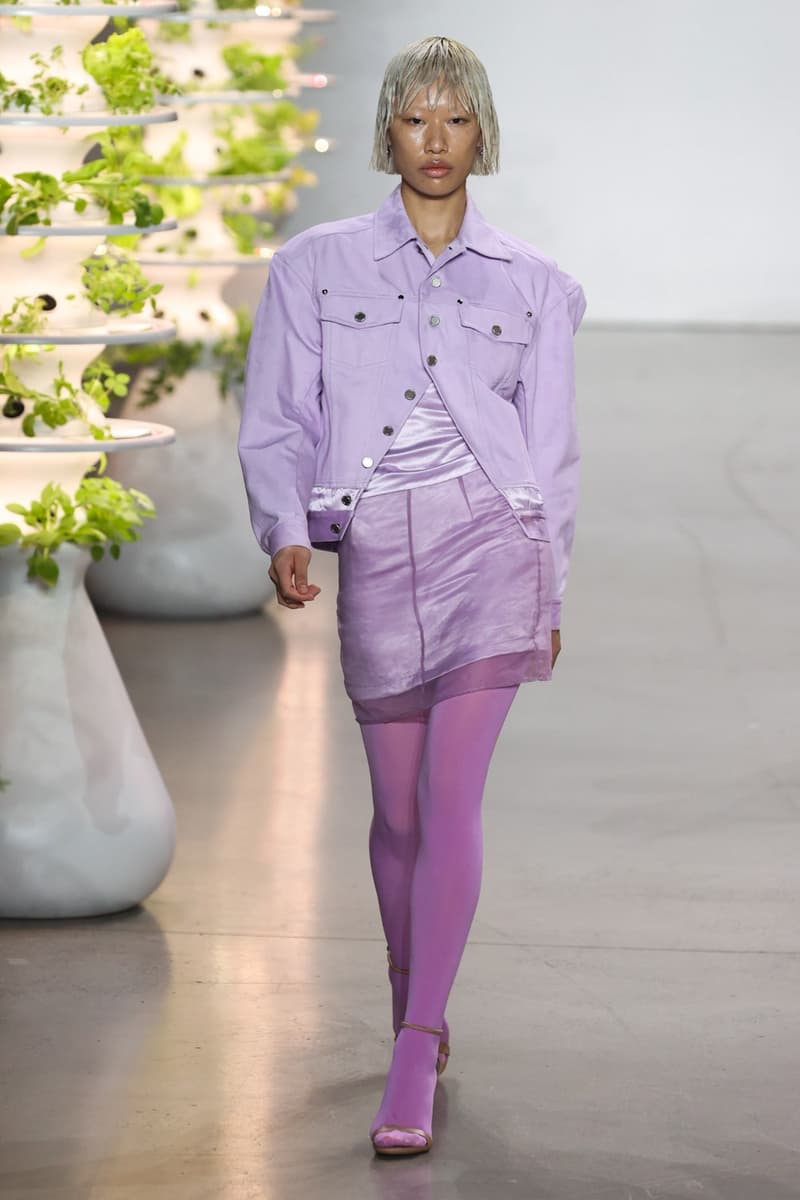 3 of 34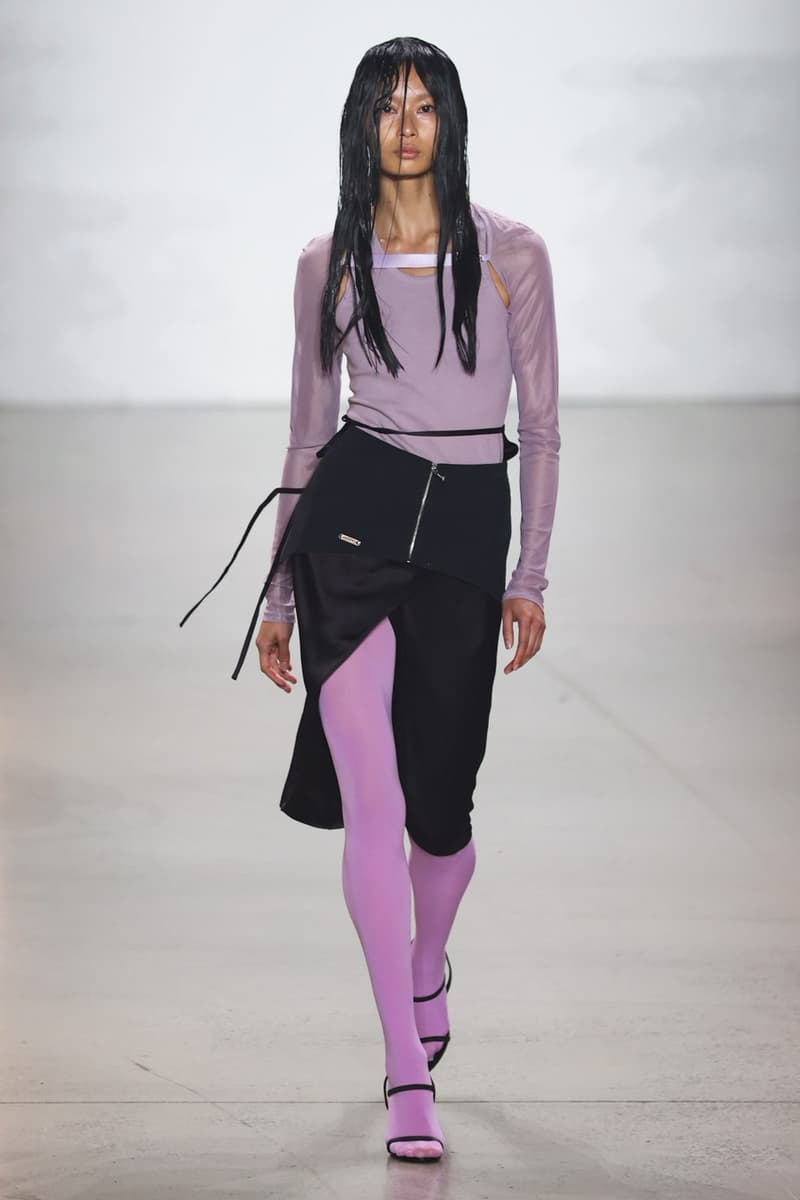 4 of 34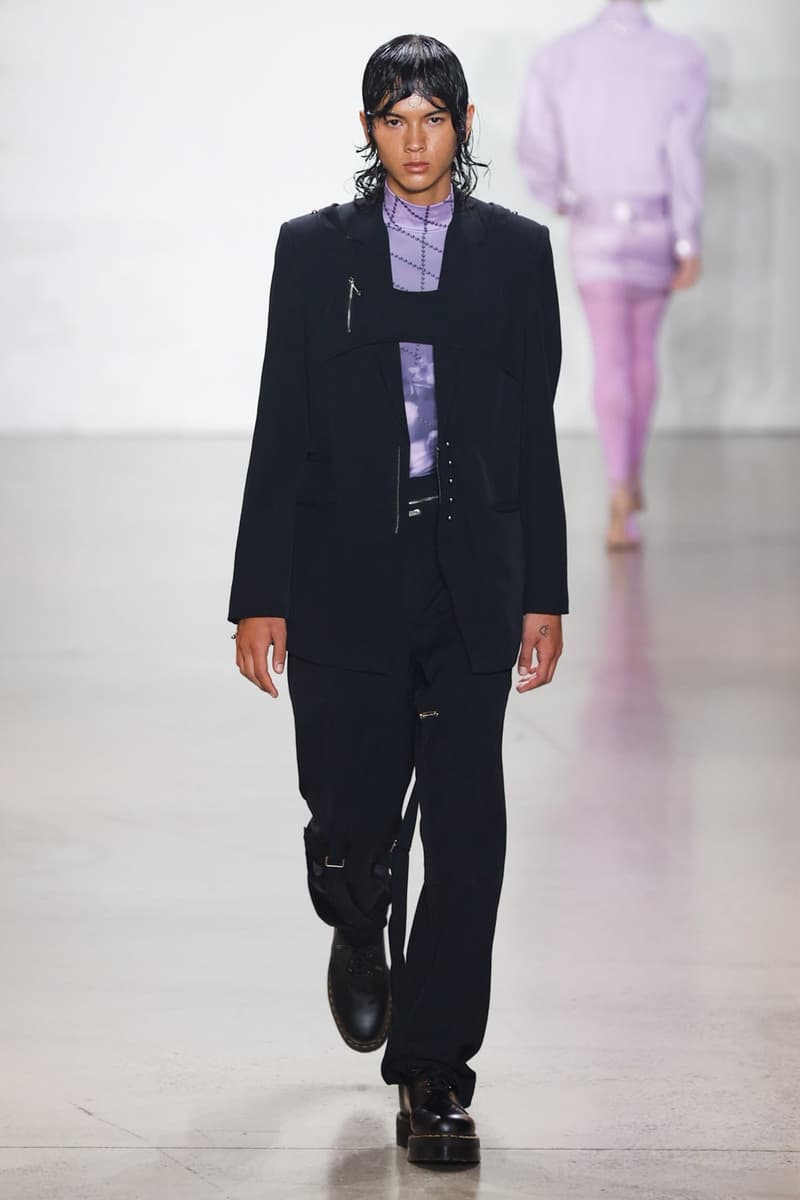 5 of 34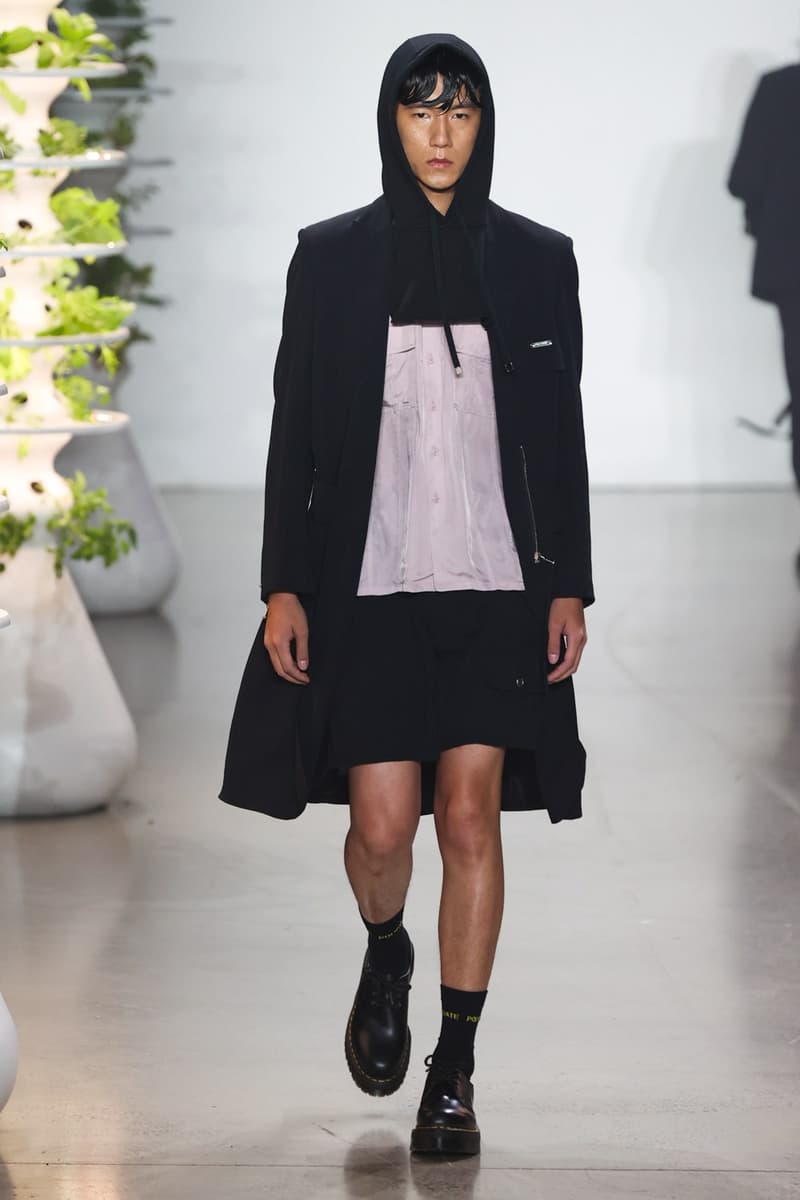 6 of 34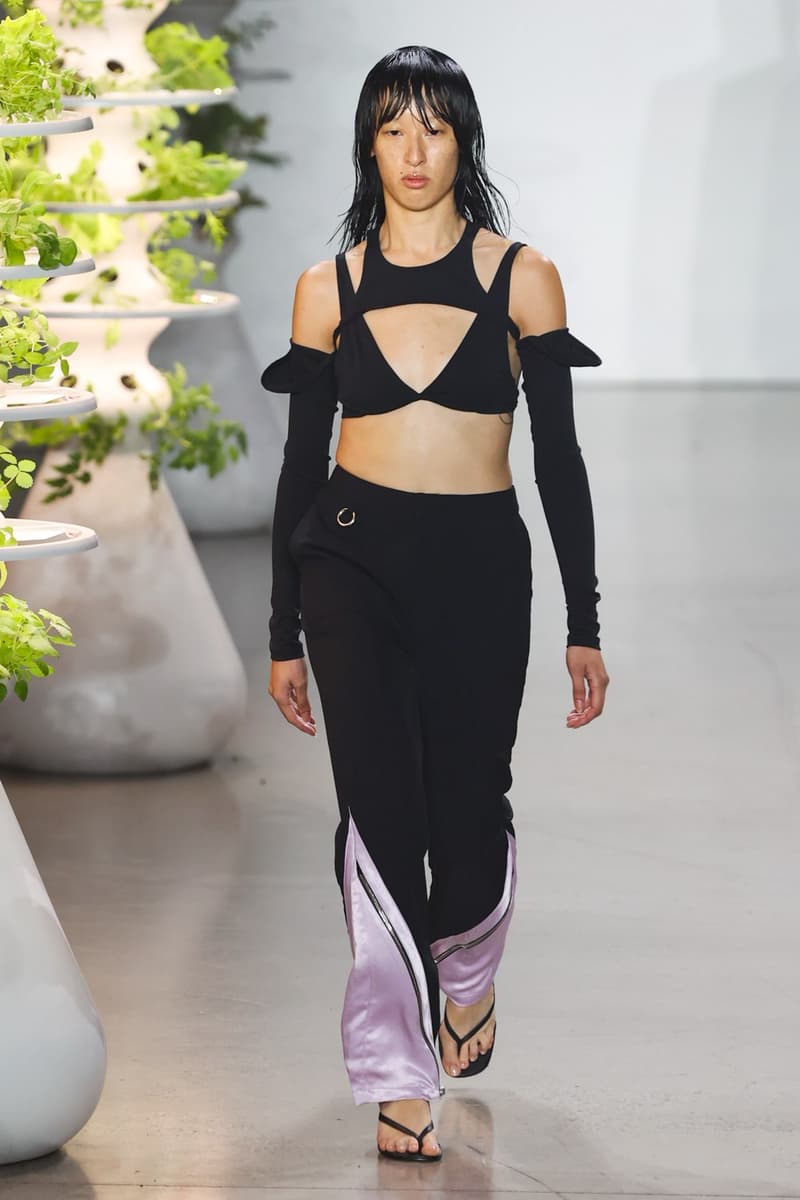 7 of 34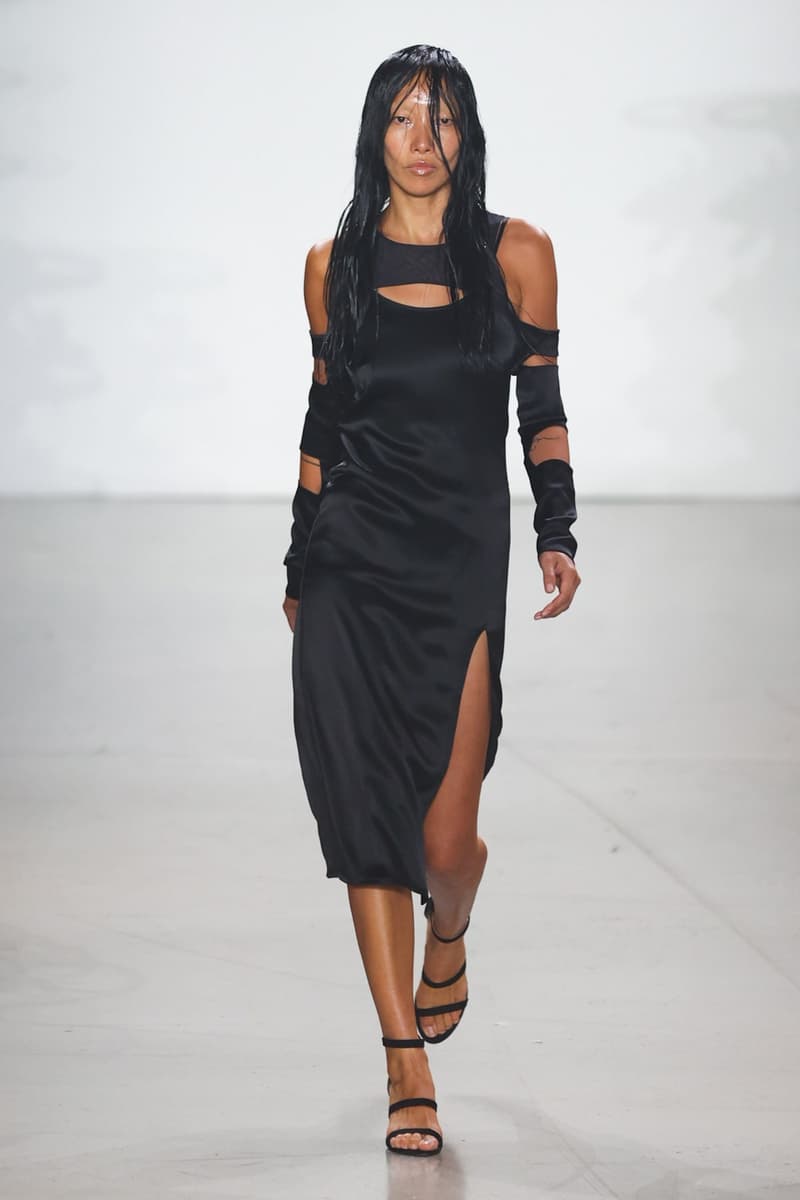 8 of 34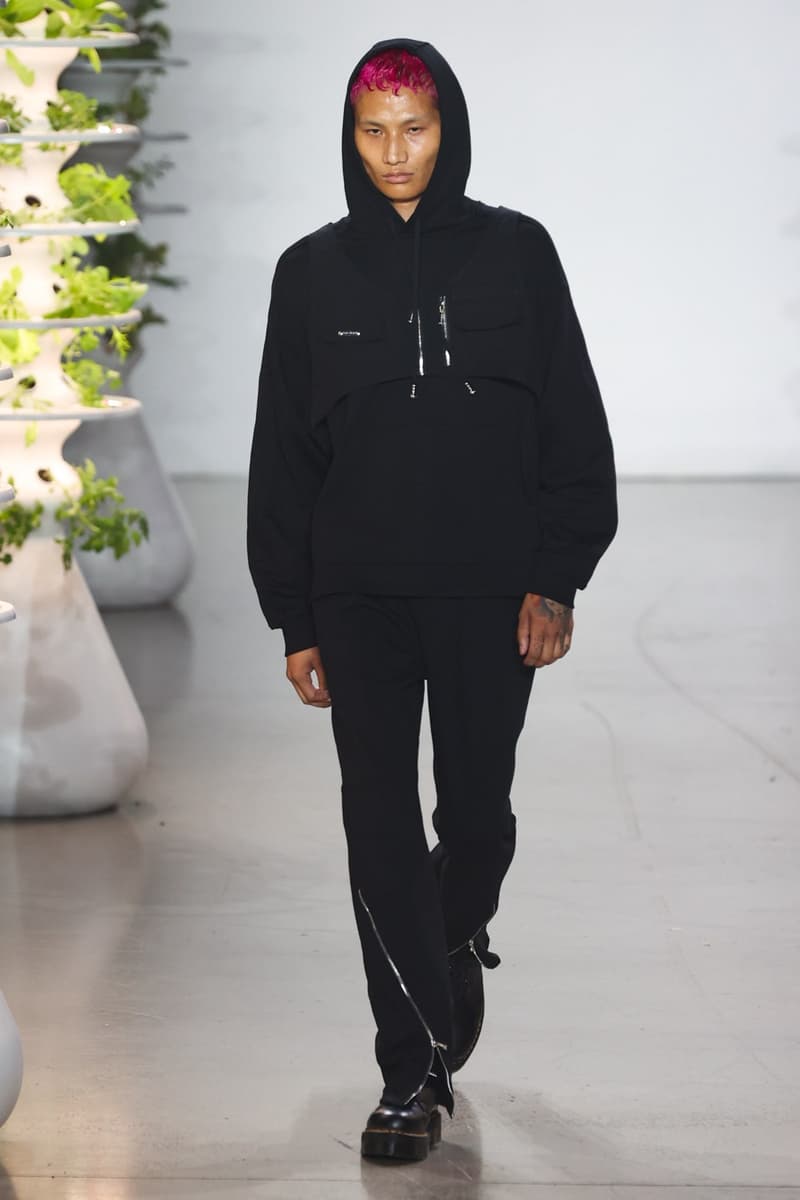 9 of 34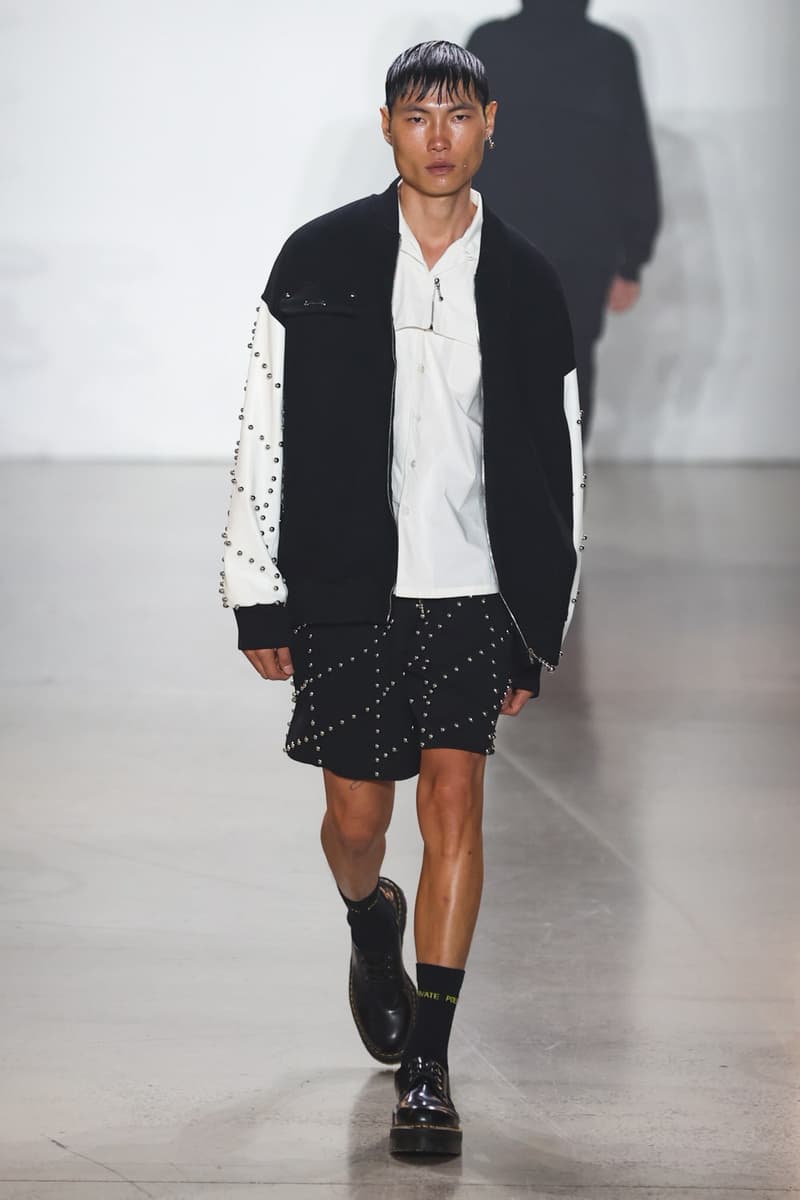 10 of 34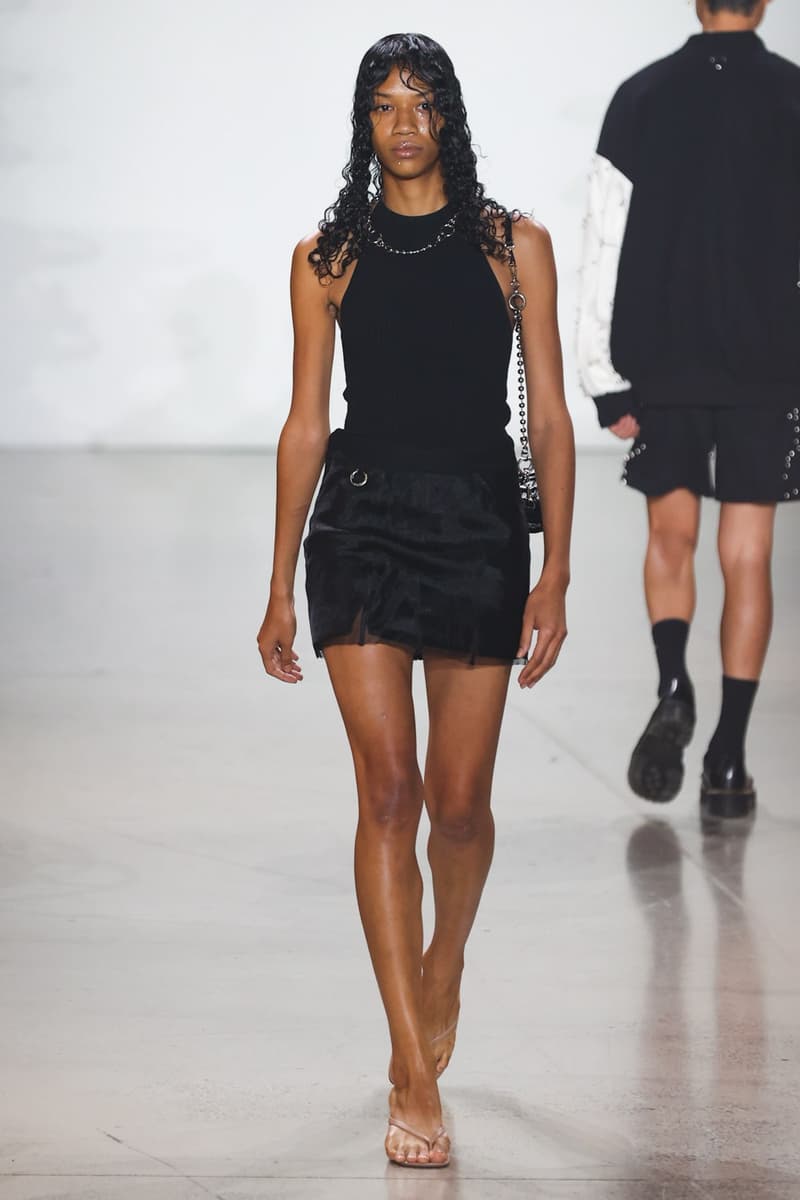 11 of 34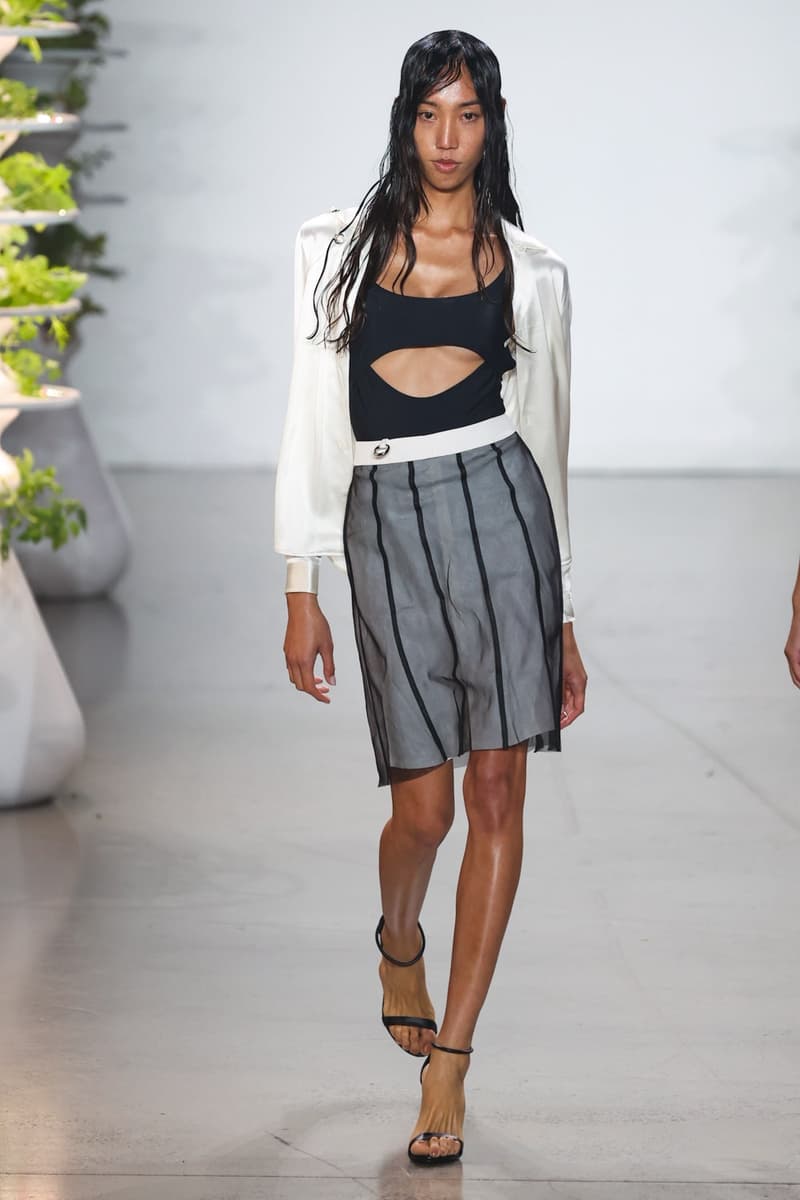 12 of 34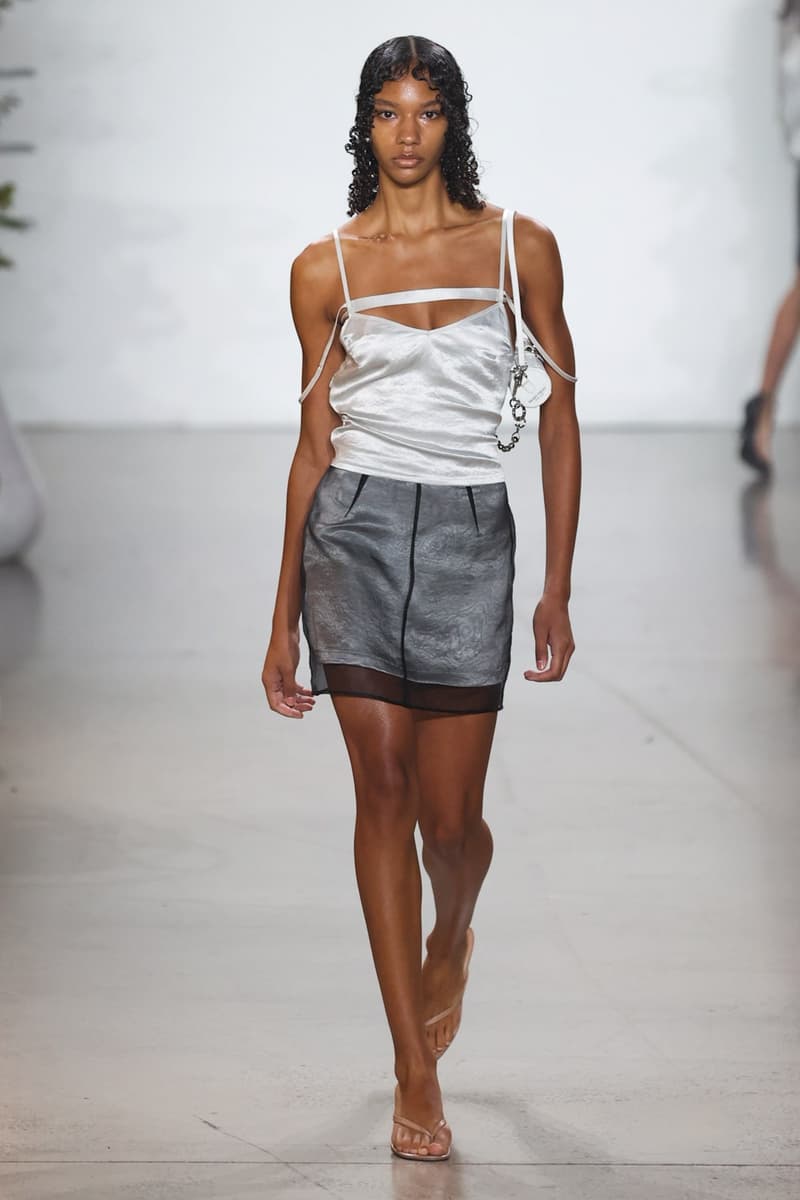 13 of 34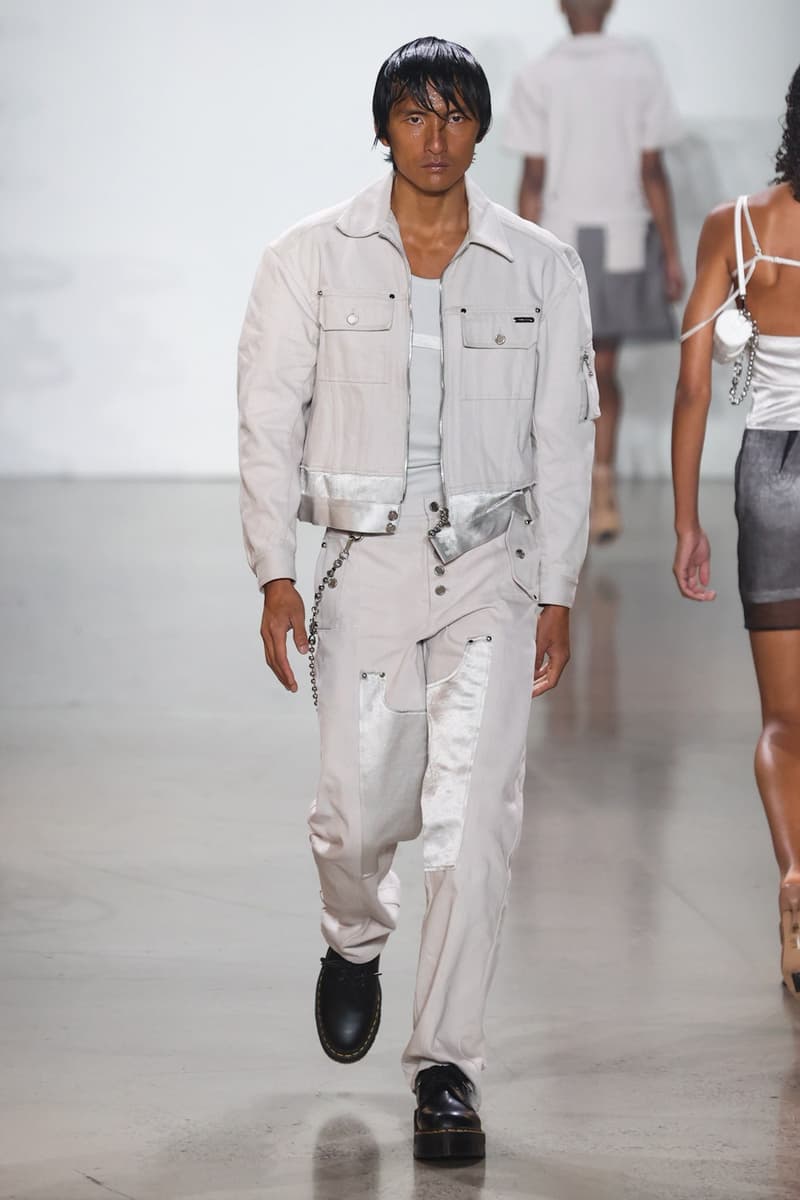 14 of 34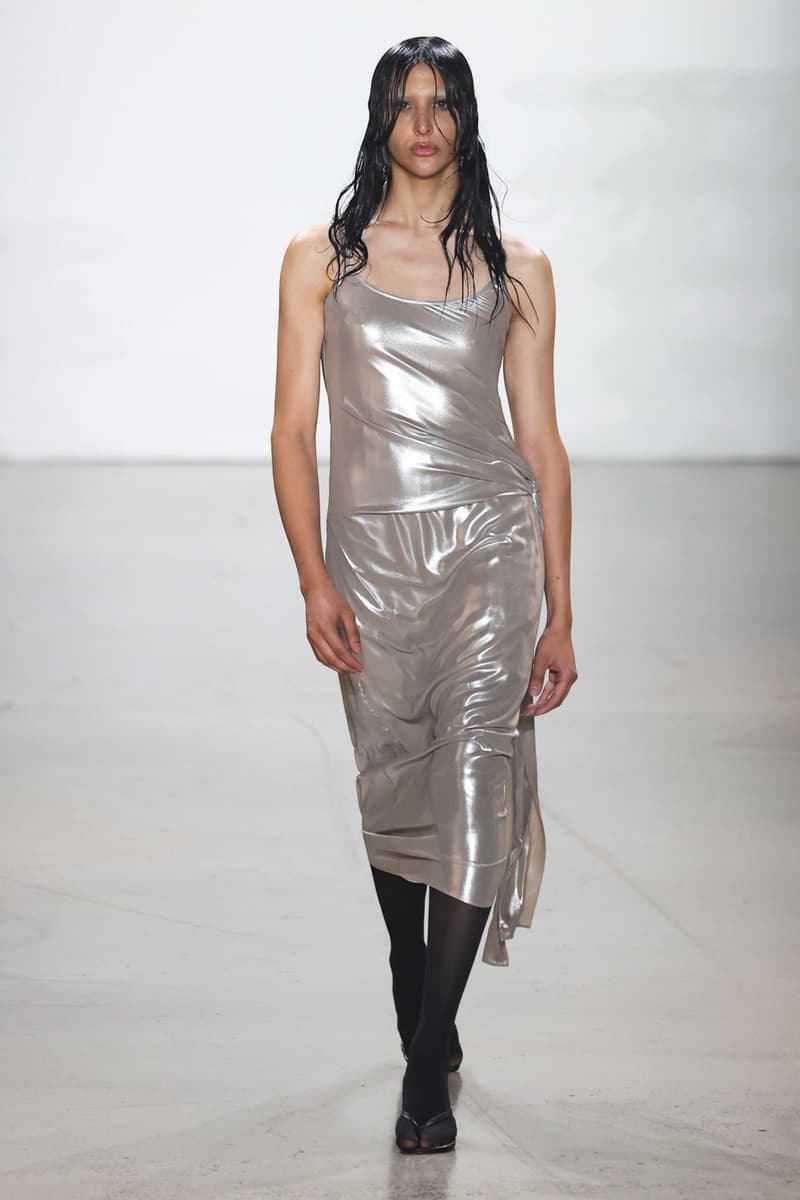 15 of 34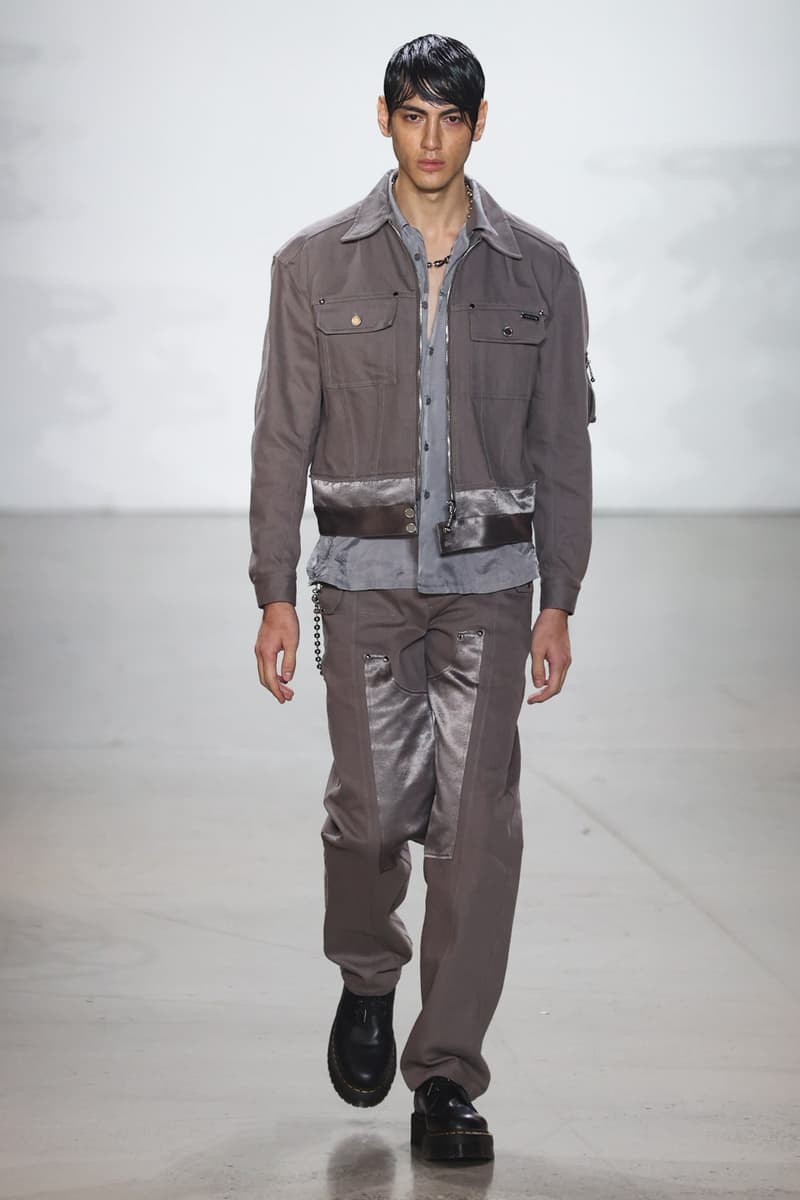 16 of 34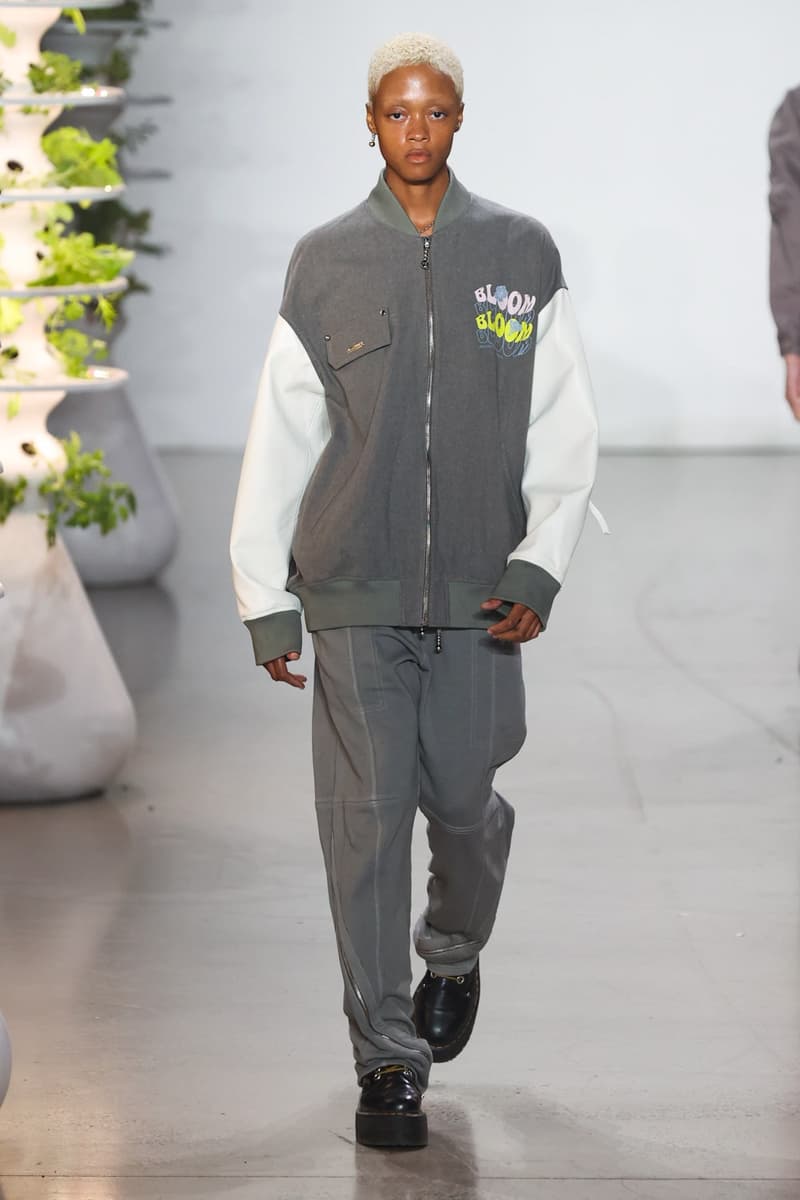 17 of 34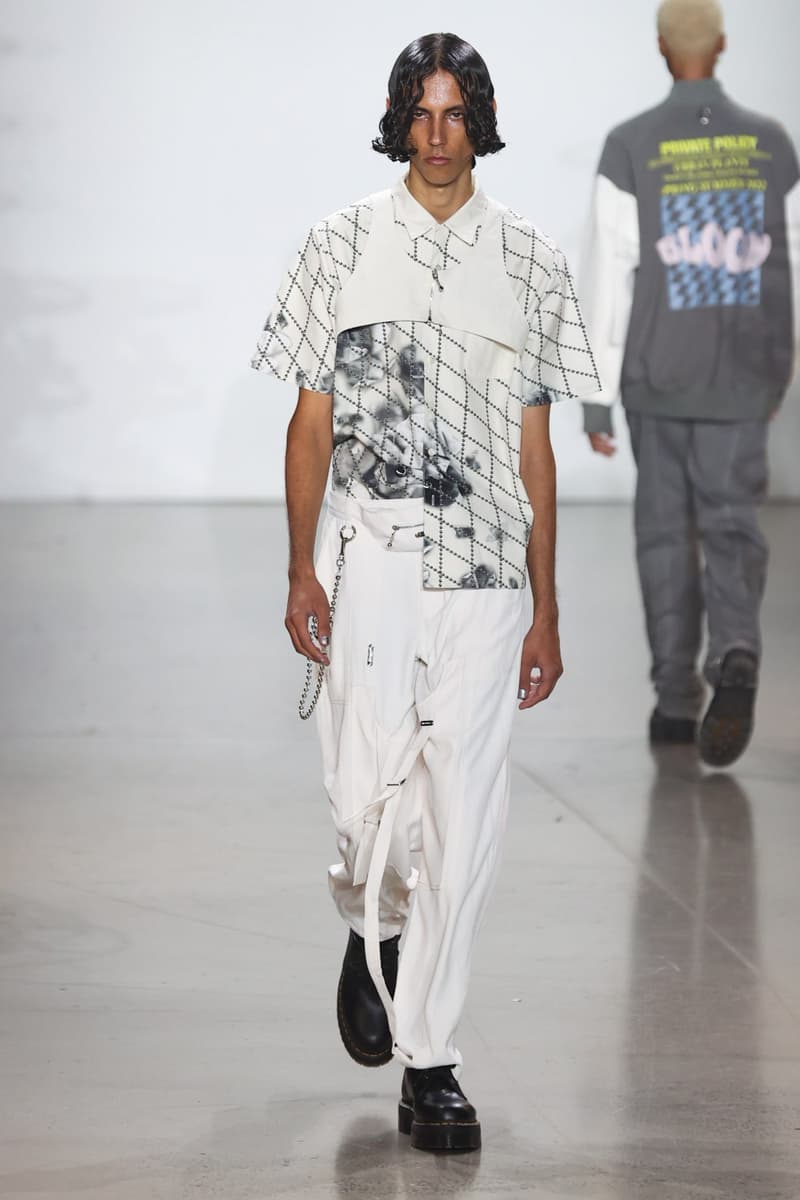 18 of 34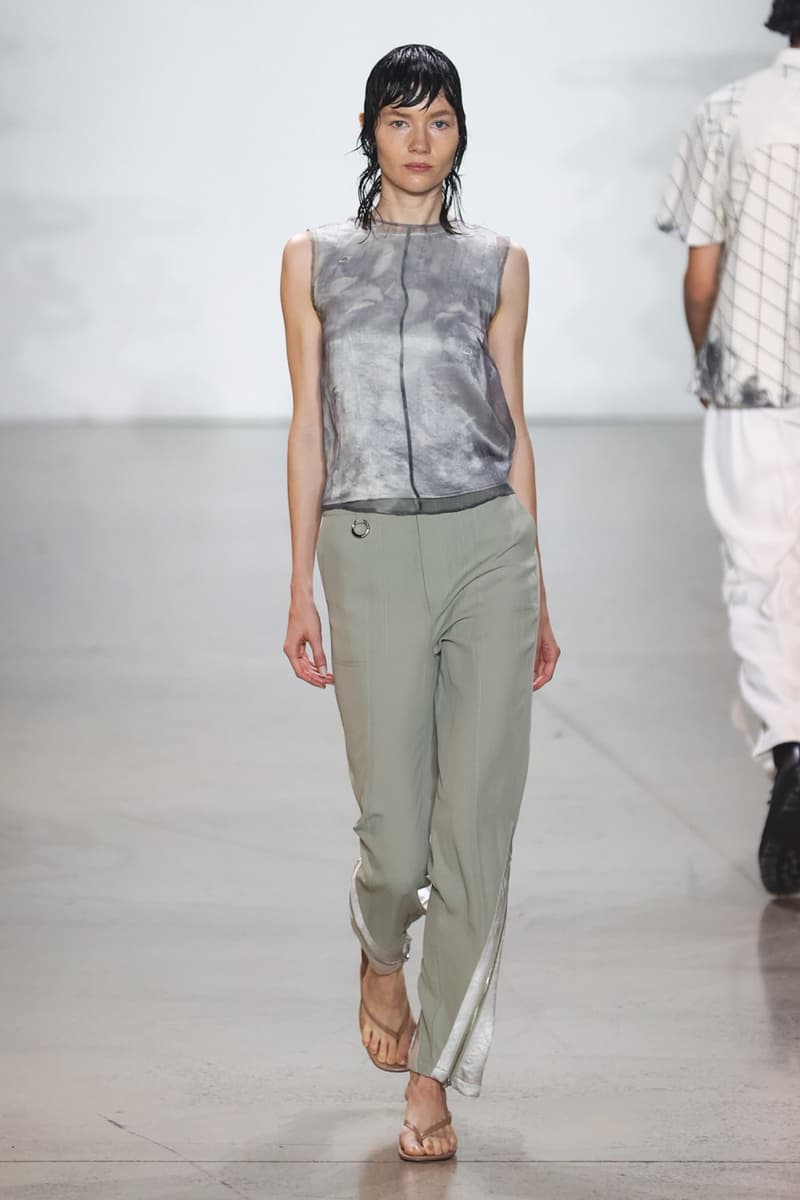 19 of 34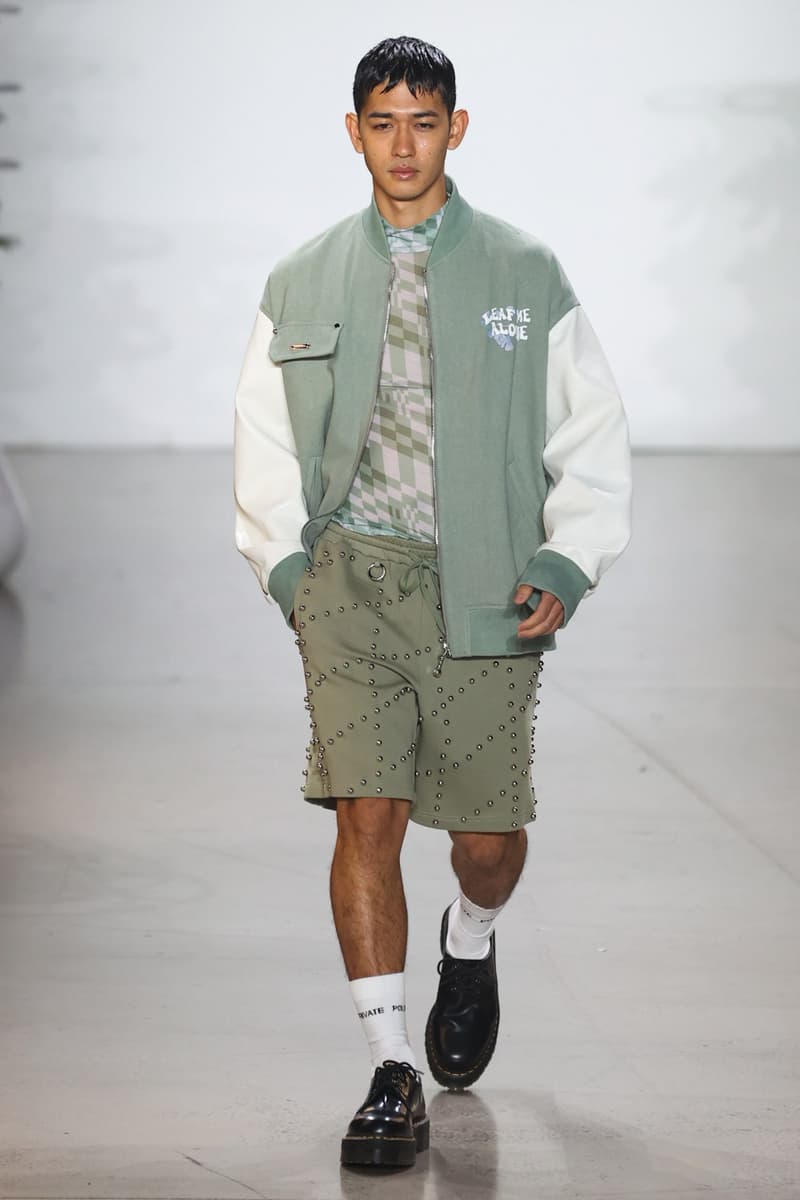 20 of 34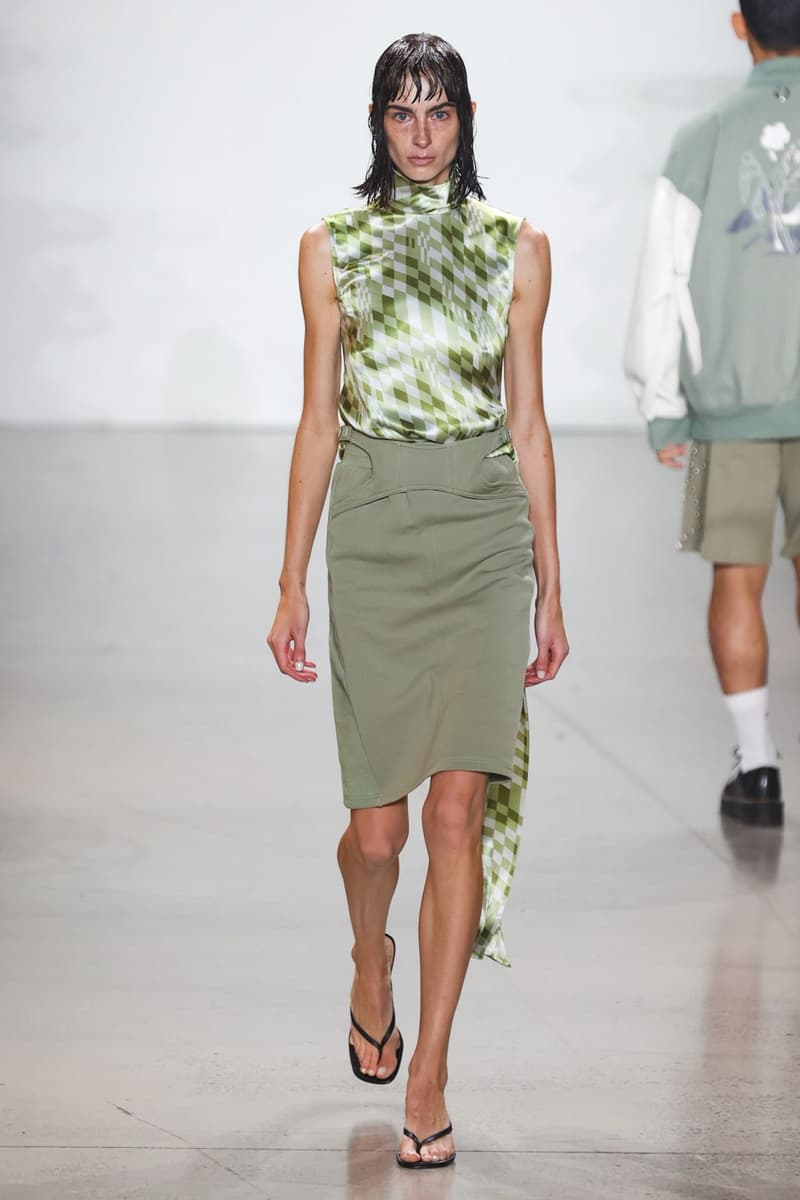 21 of 34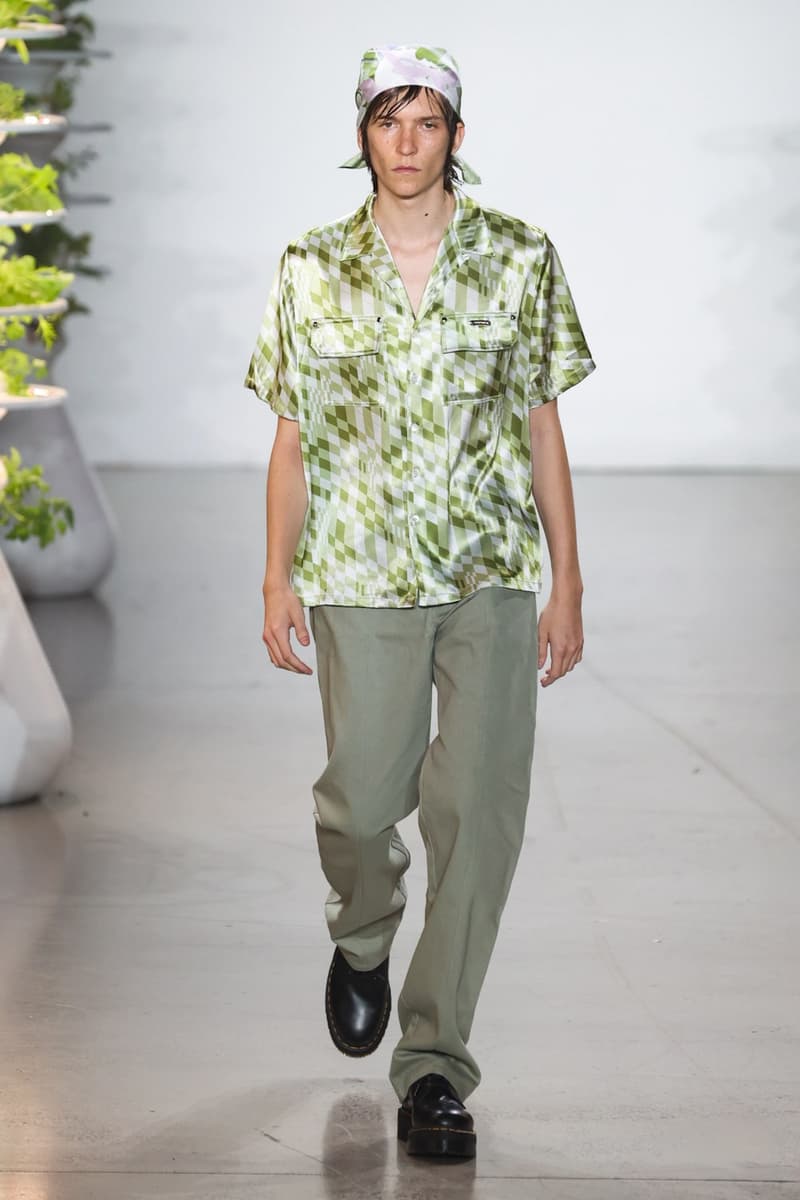 22 of 34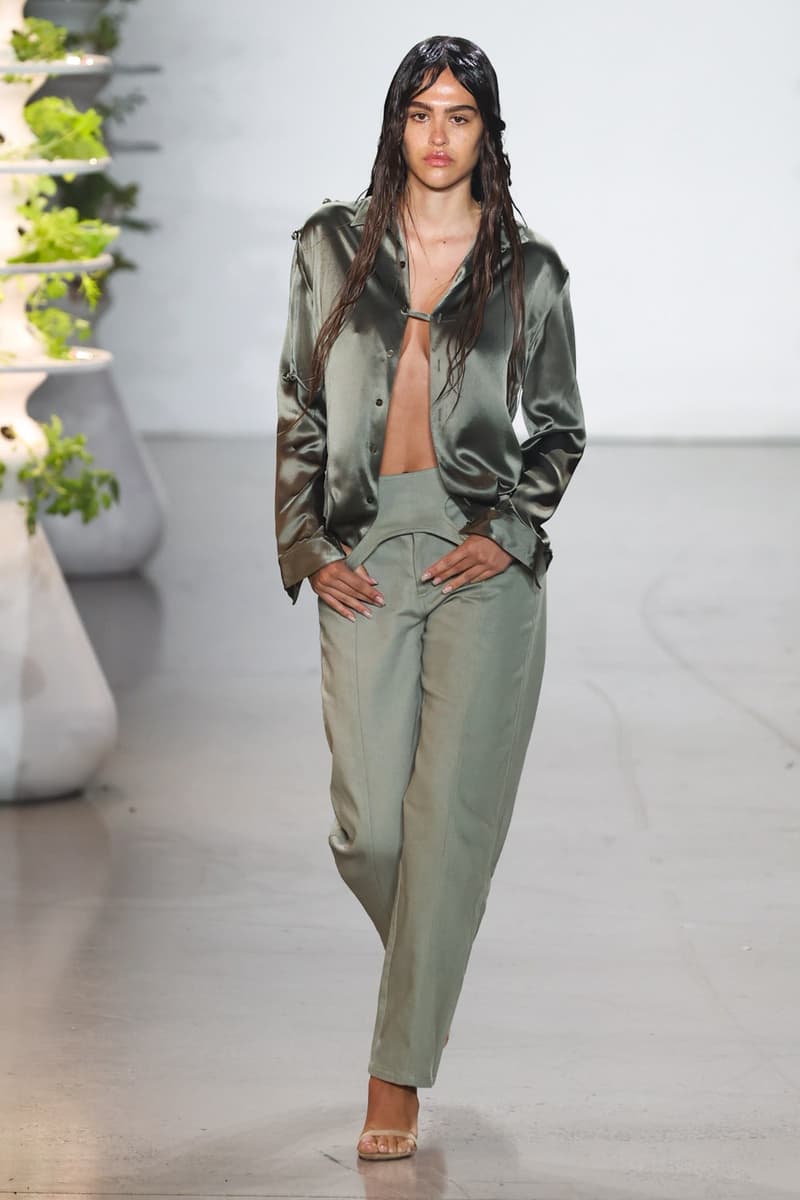 23 of 34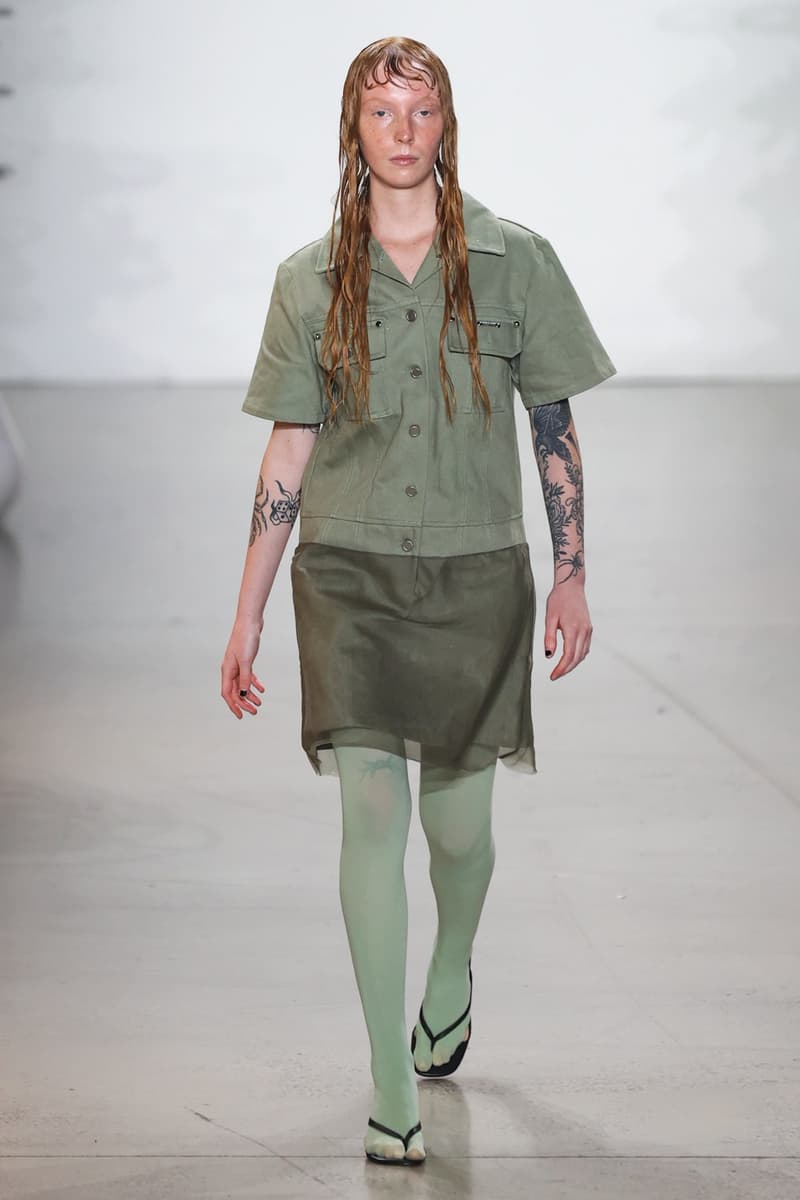 24 of 34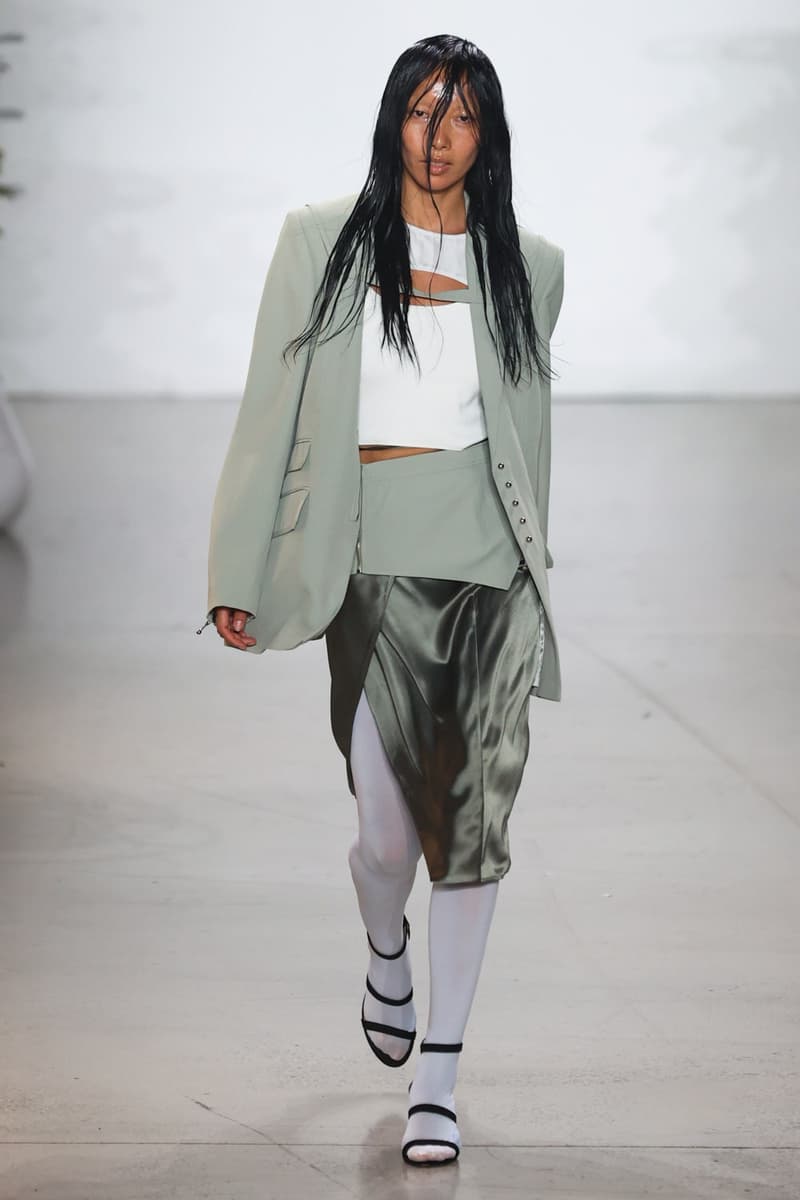 25 of 34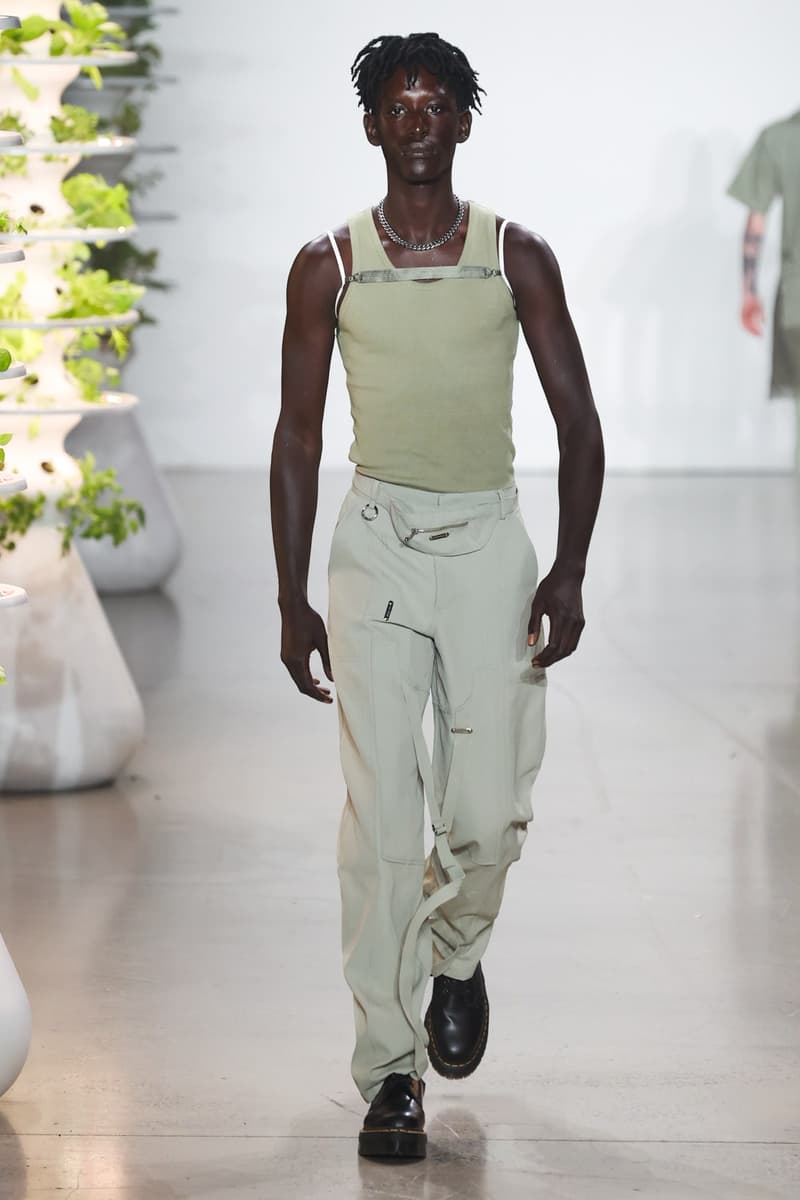 26 of 34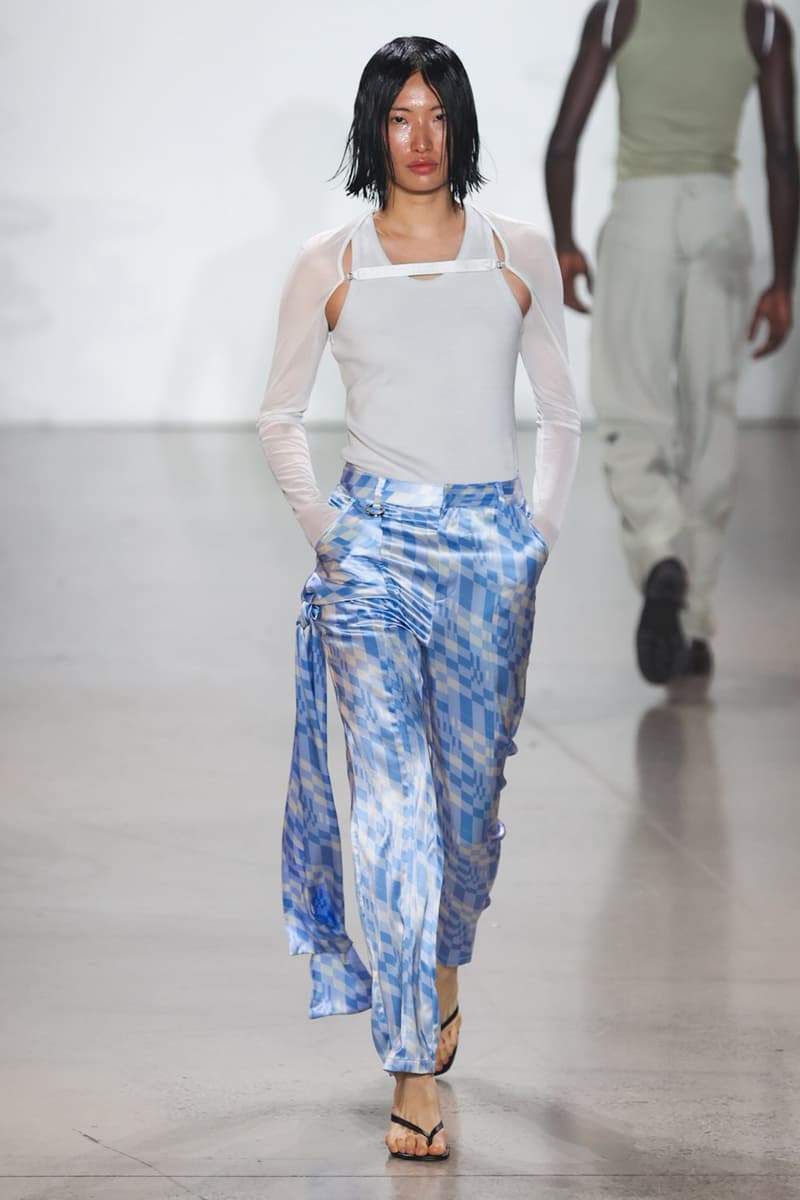 27 of 34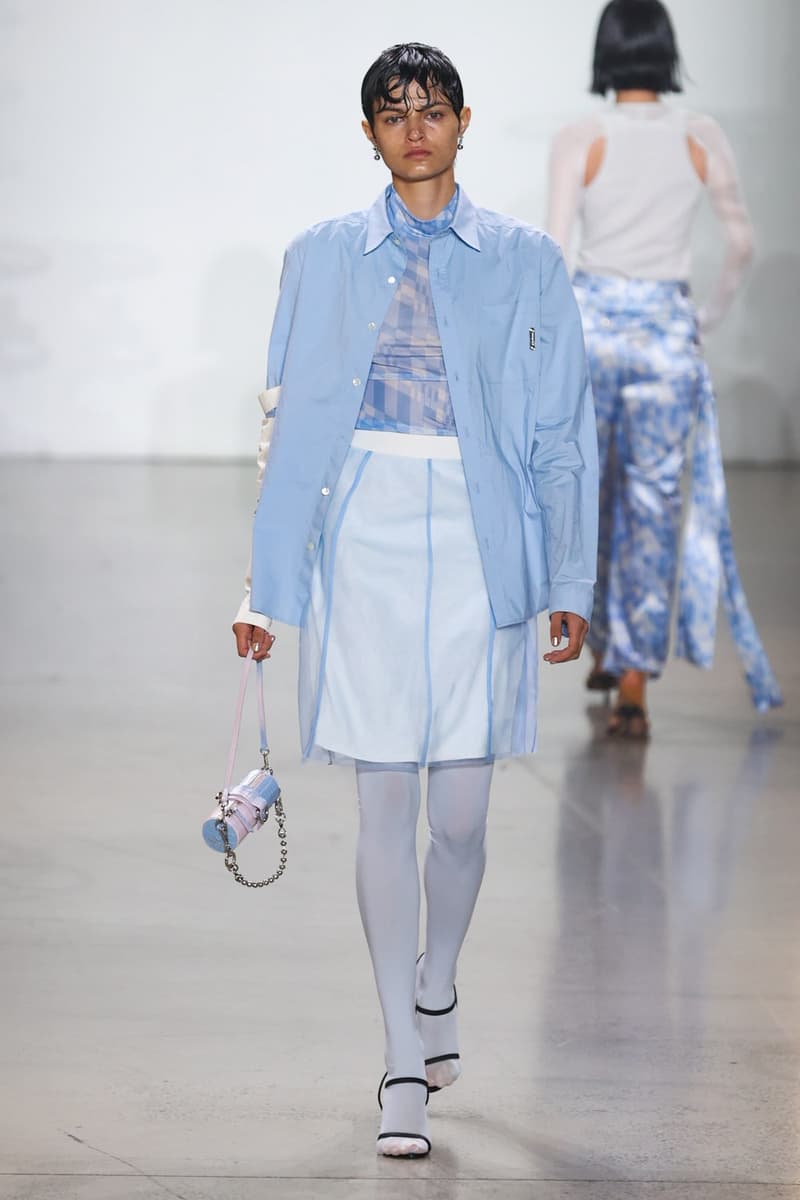 28 of 34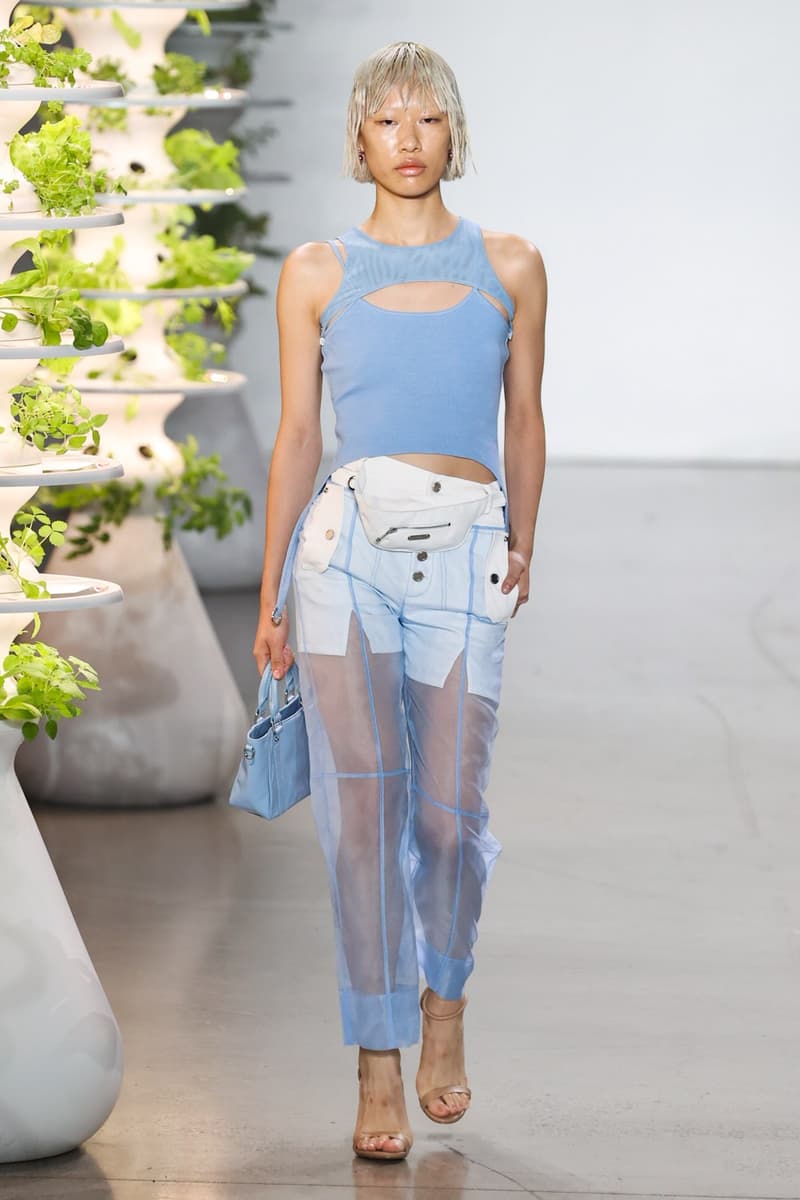 29 of 34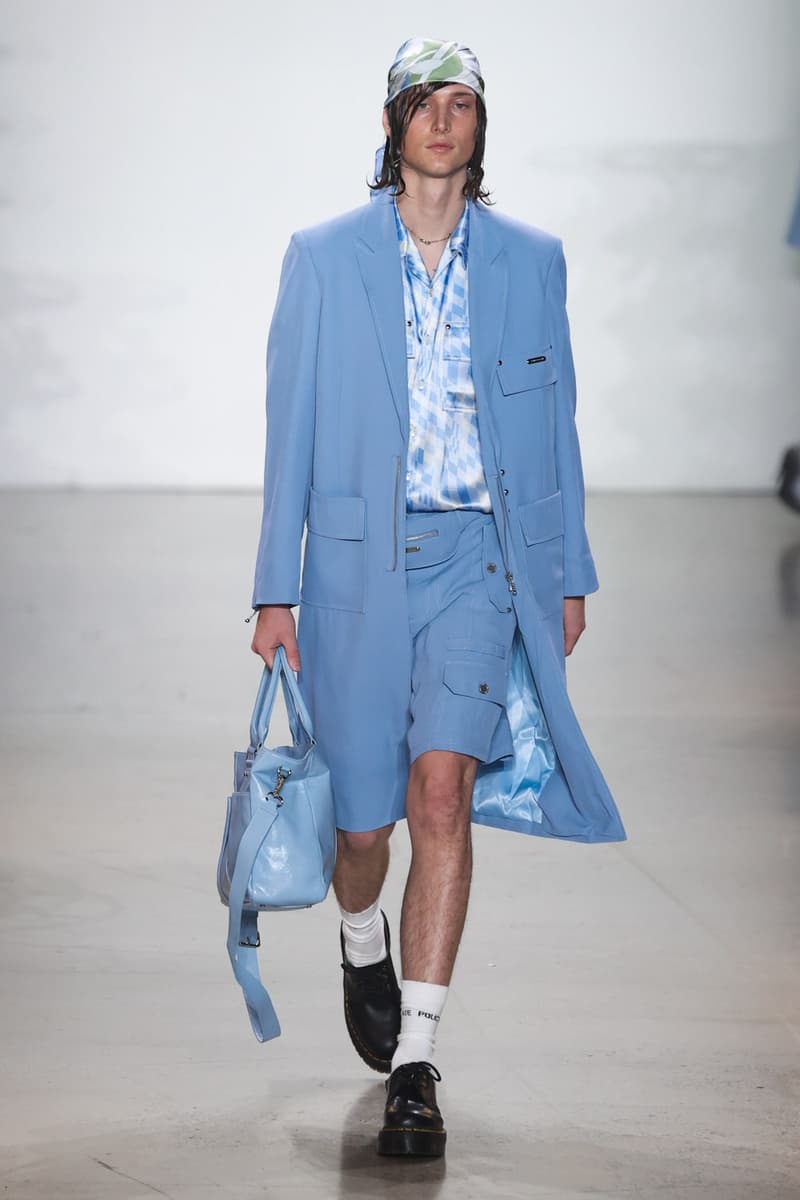 30 of 34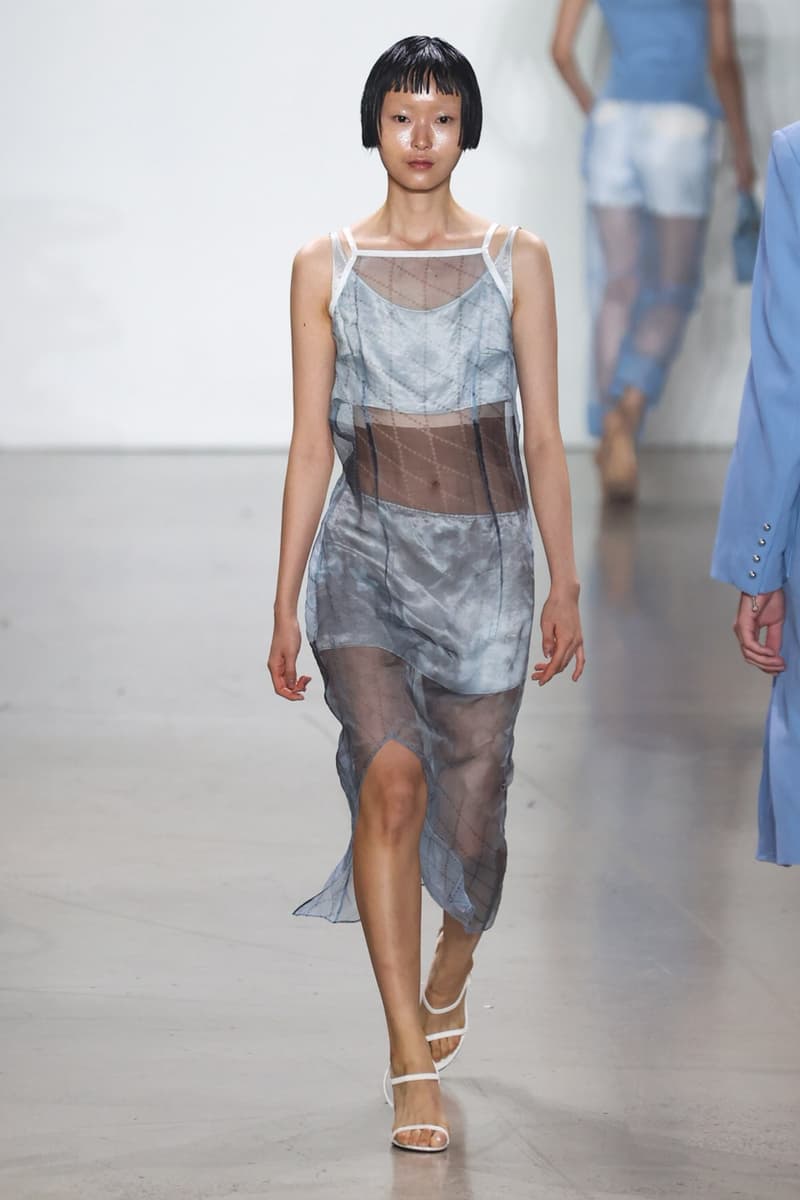 31 of 34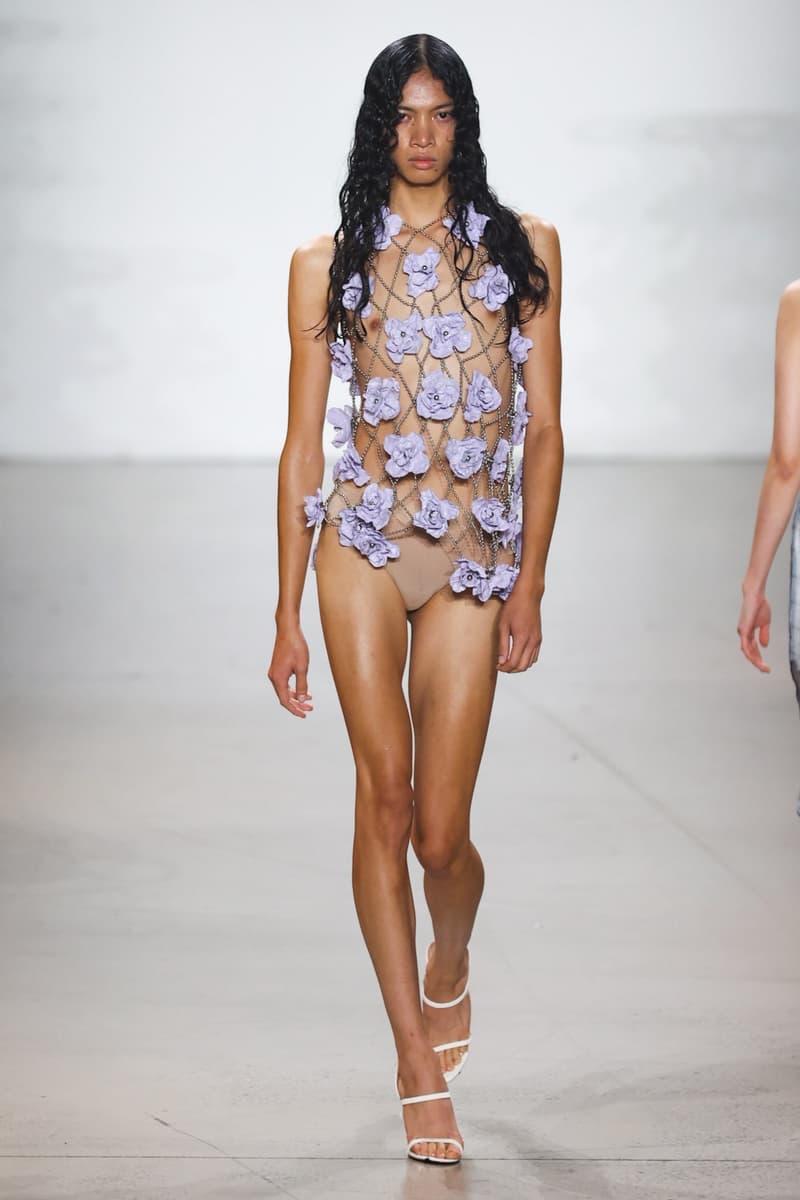 32 of 34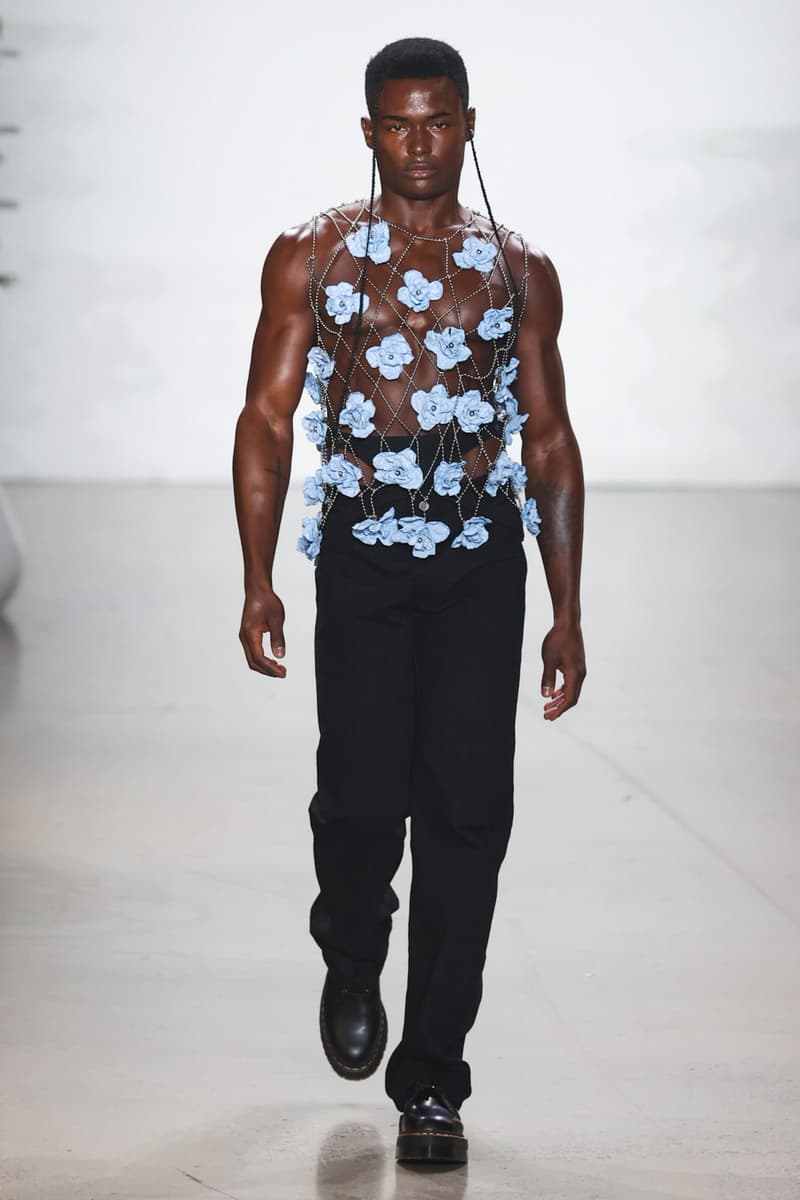 33 of 34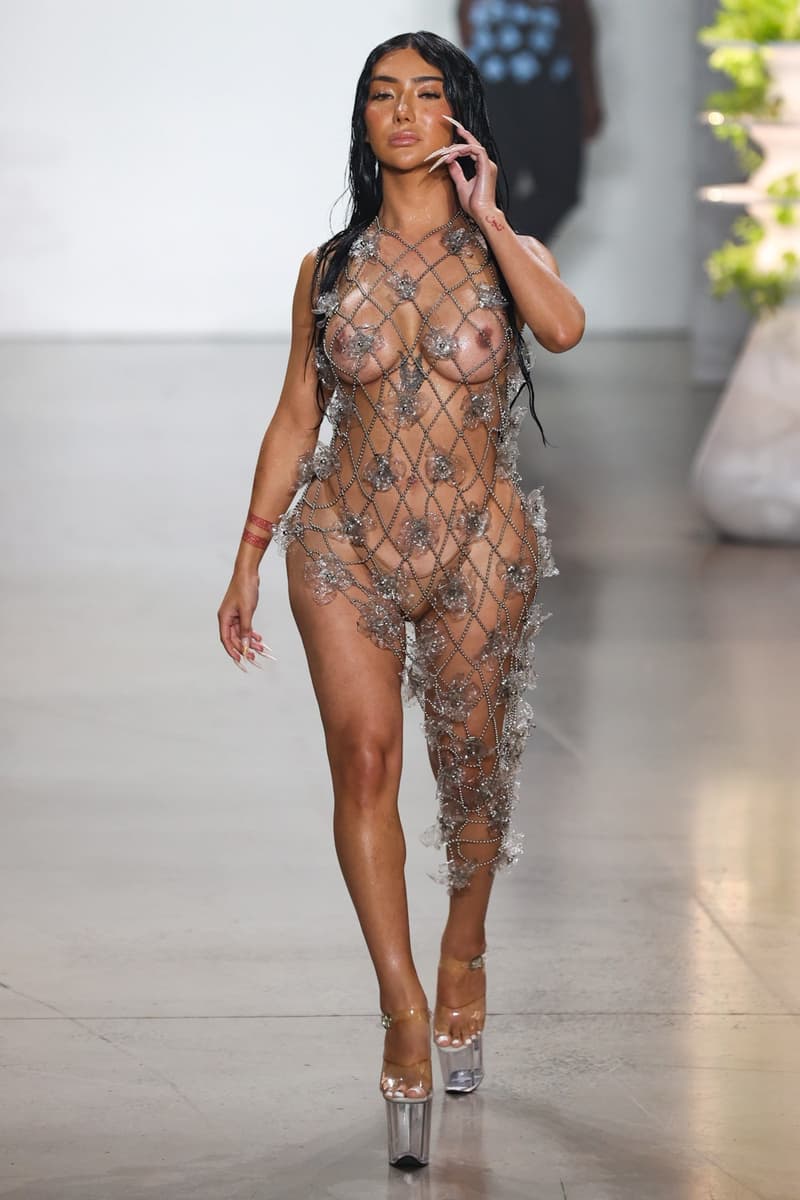 34 of 34
Private Policy lifted the curtain on its Spring/Summer 2022 collection on Friday morning, showcasing a line defined by forward-thinking tailoring, genderless design codes and a sartorial process seemingly rooted in nature.
At the presentation, models storm the runway among leaf-wrapped towers (most fronting freshly-wet hair and dewy faces), unveiling the vivid color story that defines designers Haoran Li and Siying Qu's latest works. First, purple-accented statement pieces hide behind oversized black coats and pants — in one look, a form-hugging turtleneck featuring a purple, grid-like graphic controls the narrative for an otherwise all-black assemblage.
Neutrals and dark tones take the stage next, mixing their way onto a slew of both oversized and fitted coats with shorts and pants offering a similar, formulaic pattern. Notably, jacket-and-pant sets receive the reflective treatment in two shades of grey, enlisting eye-catching strips of silver fabric to line both the bottom of a zip-up top and the interior legs of matching, loose-fitting bottoms.
In the latter half of the range, shades of blue and green speak for Li and Qu's apparent penchant for nature. Light green tones breed life to bulky varsity jackets as well as short-sleeve, button-ups employing a leaf-like pattern, before darker shades elevate a dramatic, asymmetrical skirt and a long-sleeve silk top. Transparent mesh pants take on a light blue tone and move in an intentionally fluid manner, while a draping overcoat in the same shade provides a more rigid alternative.
The stand-outs, though, arrive in the final three looks — there, blue and purple flower petals find themselves secured onto versatile, silver-beaded constructions, proving to work as both dresses or tank tops, depending on the wearer's desired interpretation.
Take a look at the full collection in the gallery above.
Elsewhere at New York Fashion Week, indulge in Willy Chavarria's Spring/Summer 2022 collection.