Willy Chavarria's SS22 Show Was About the Beauty of Structure and Simplicity
Pairing oversized silhouttes and shapes with bold colors.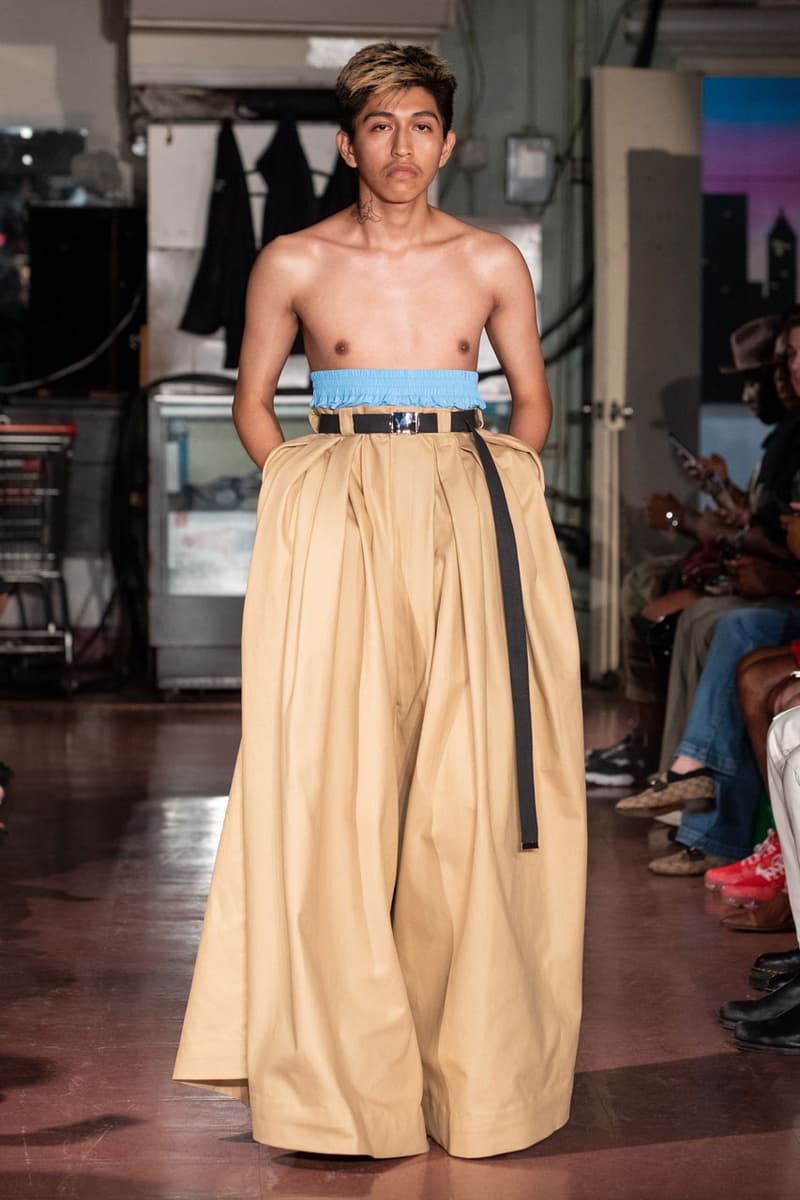 1 of 34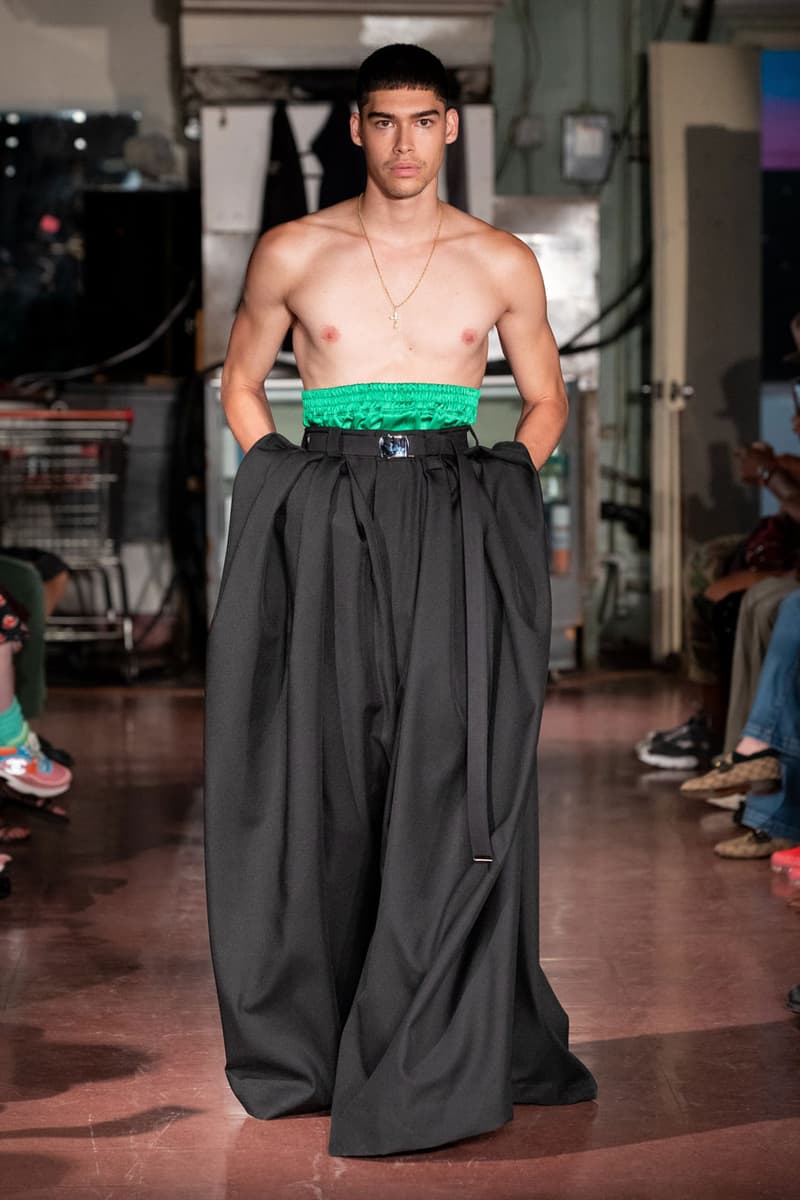 2 of 34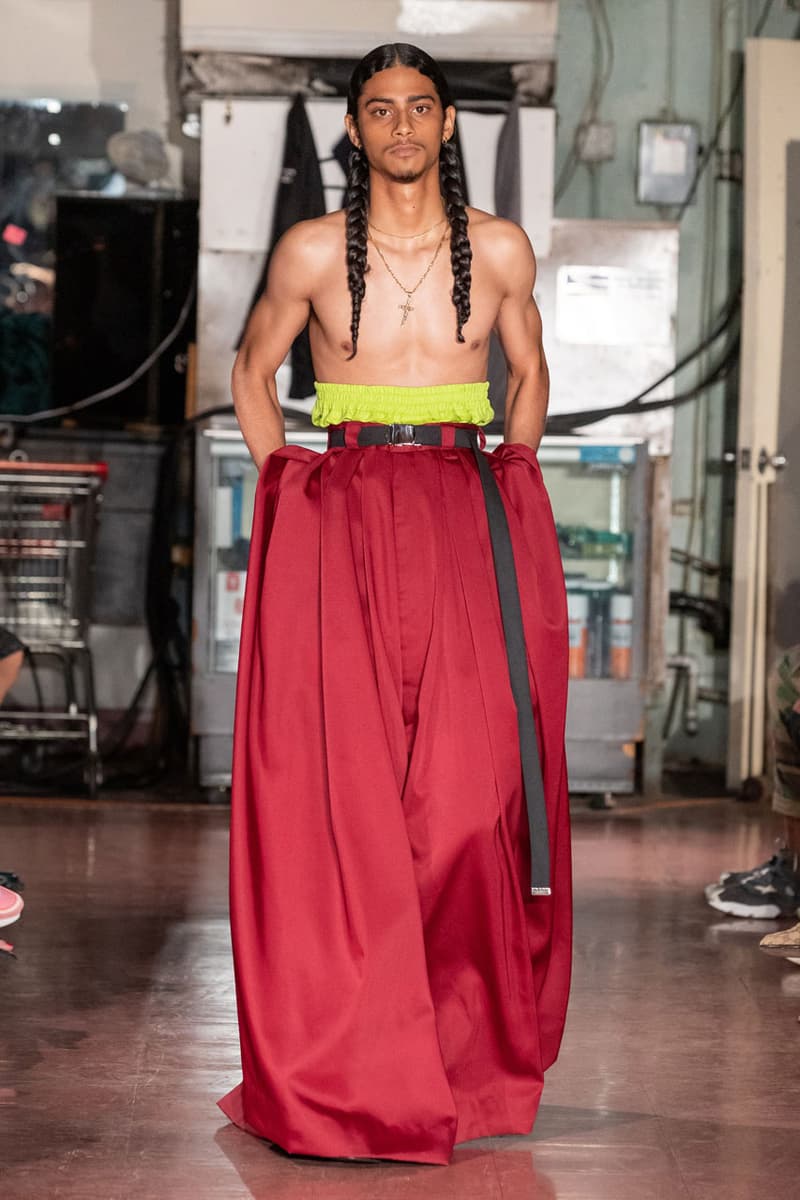 3 of 34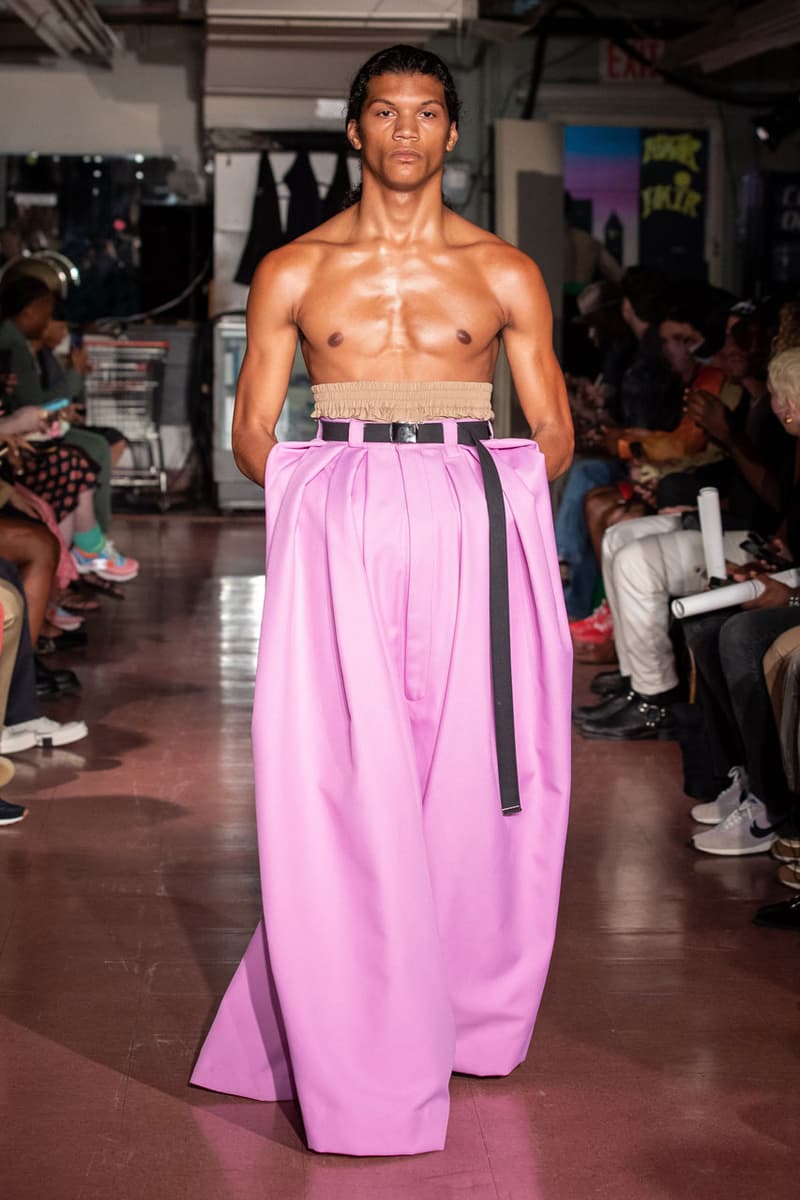 4 of 34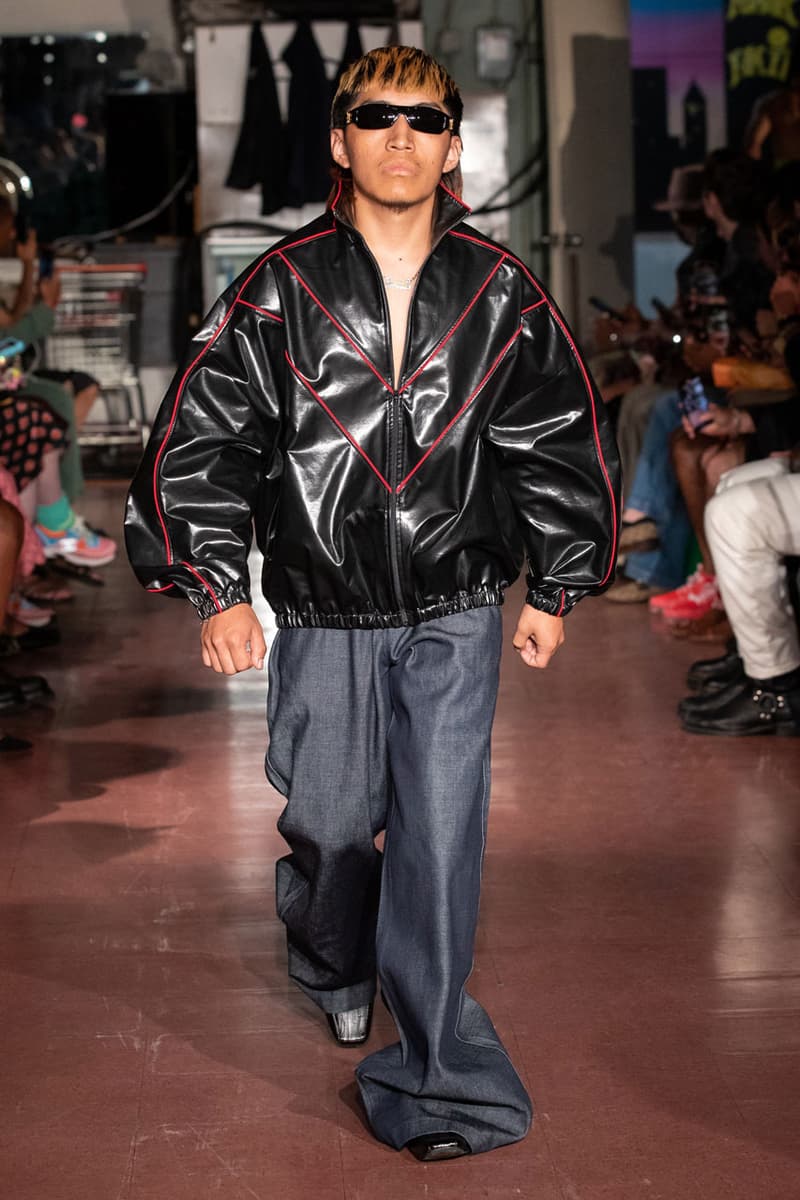 5 of 34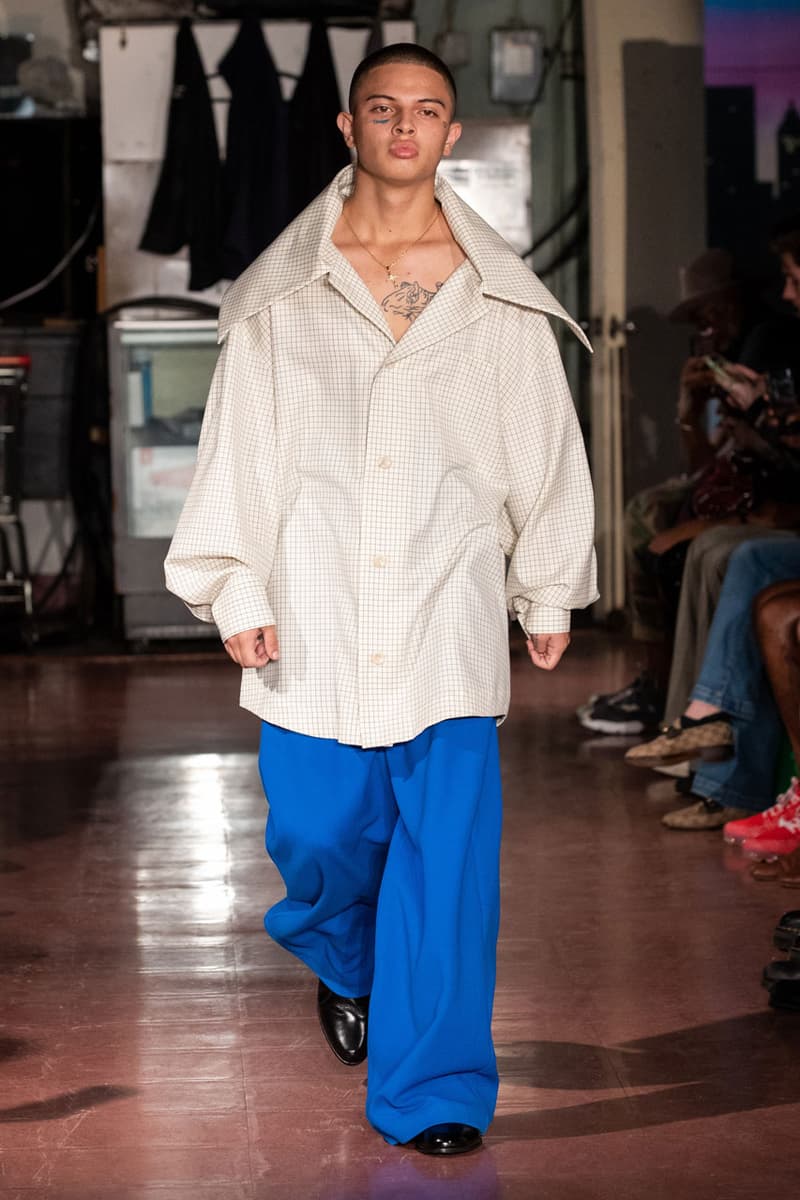 6 of 34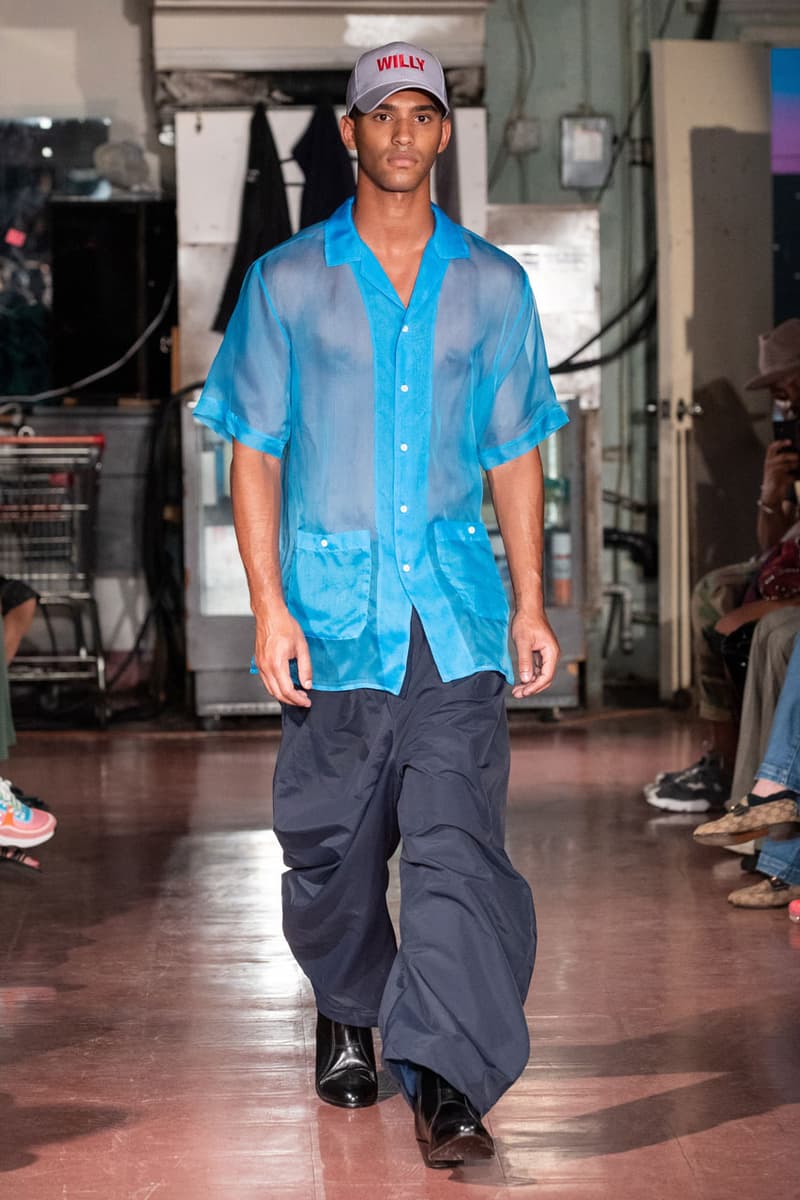 7 of 34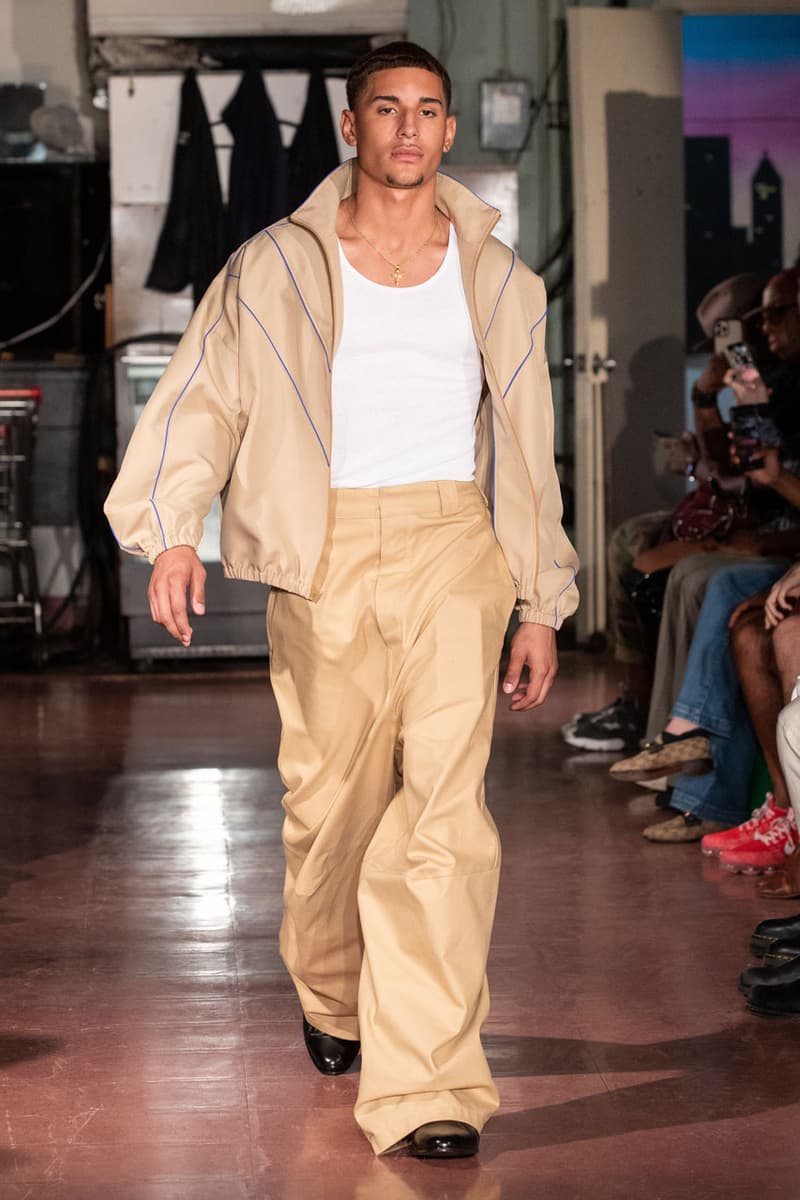 8 of 34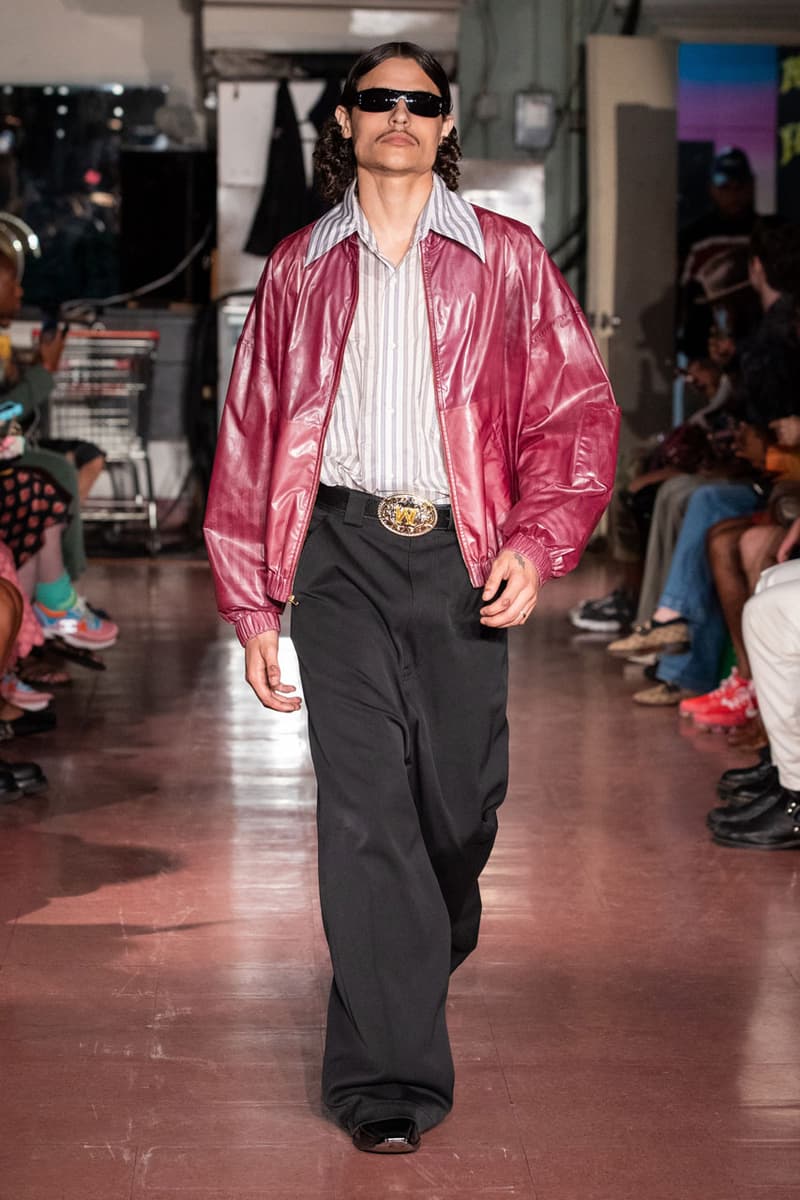 9 of 34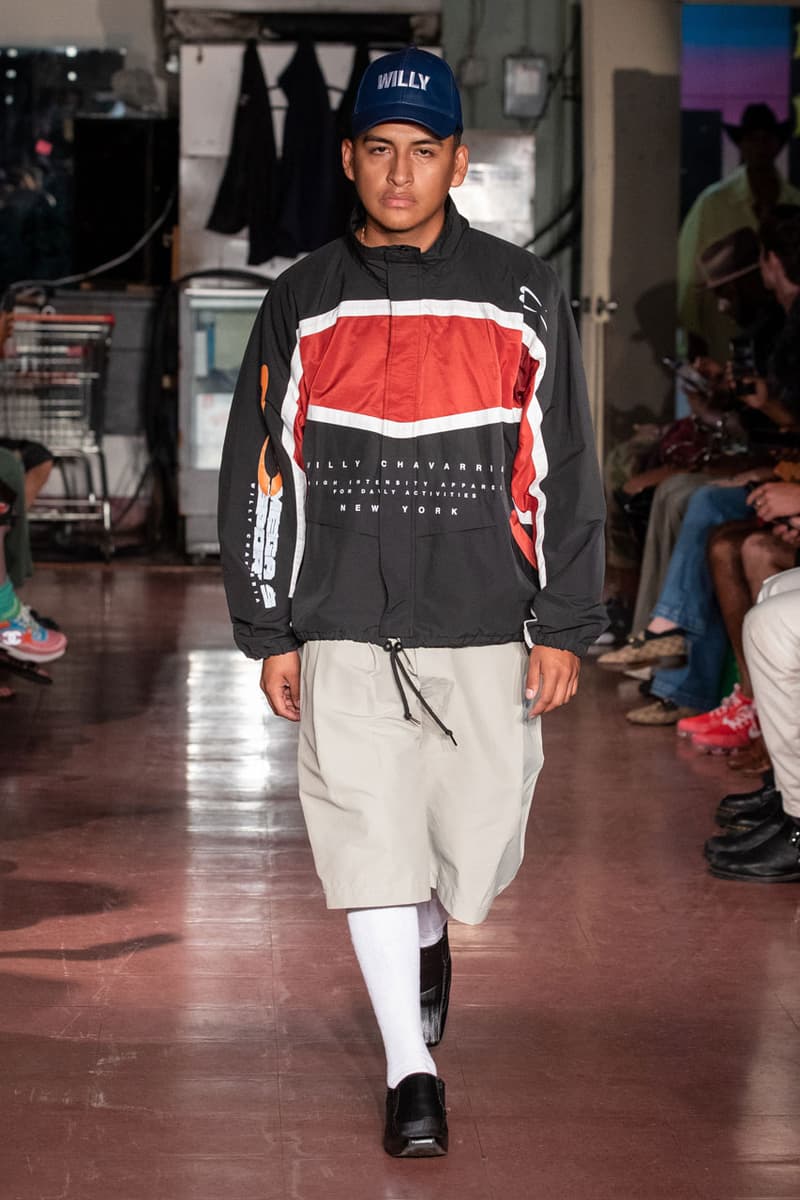 10 of 34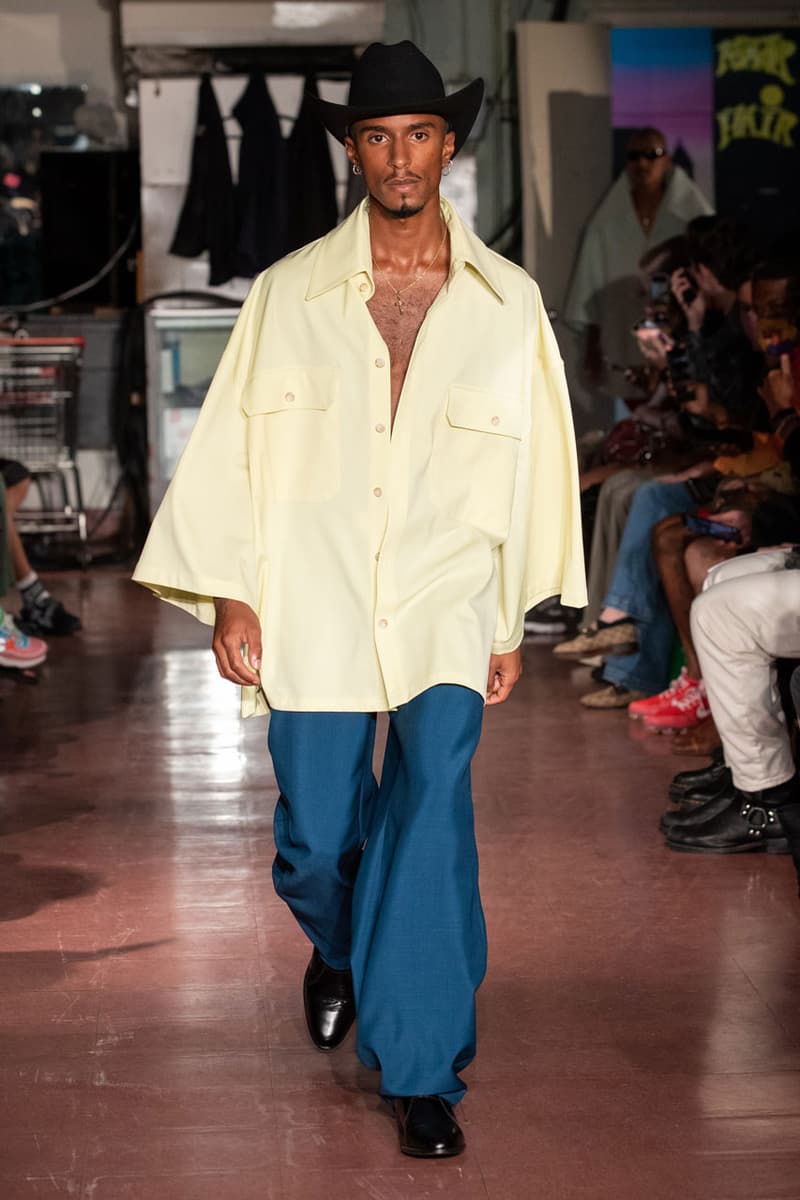 11 of 34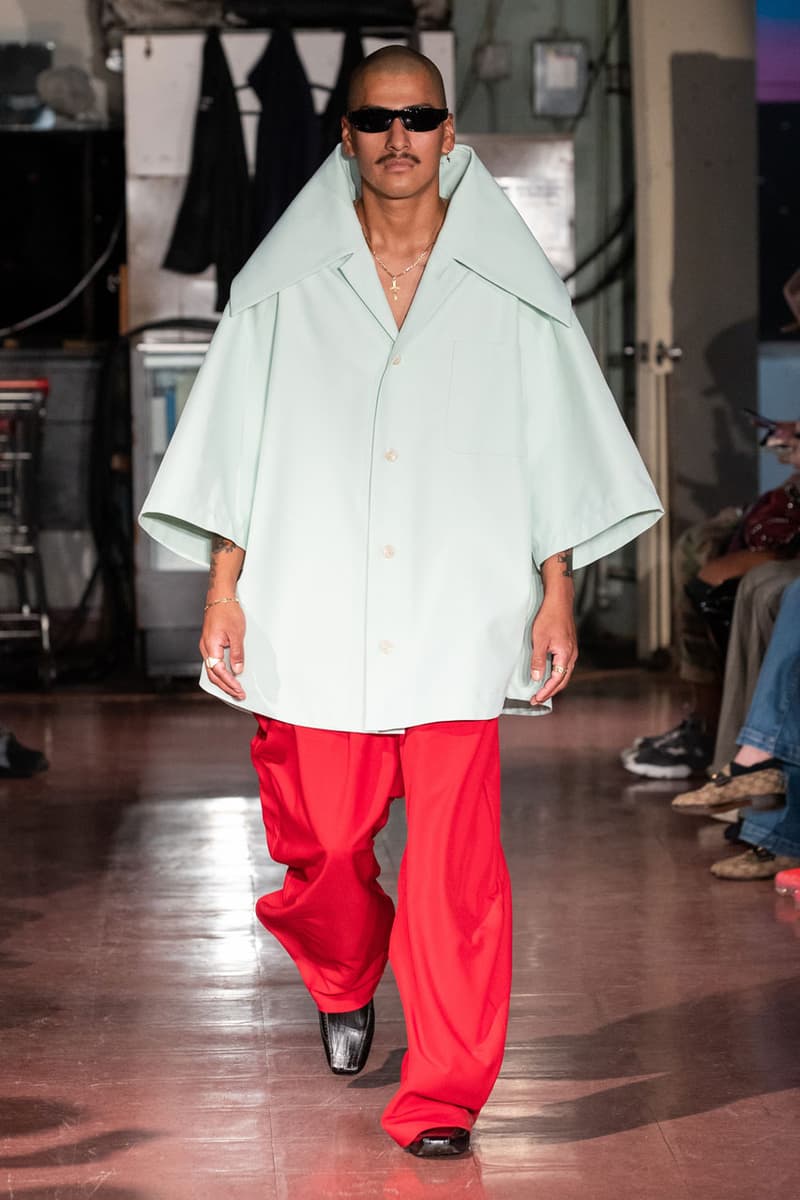 12 of 34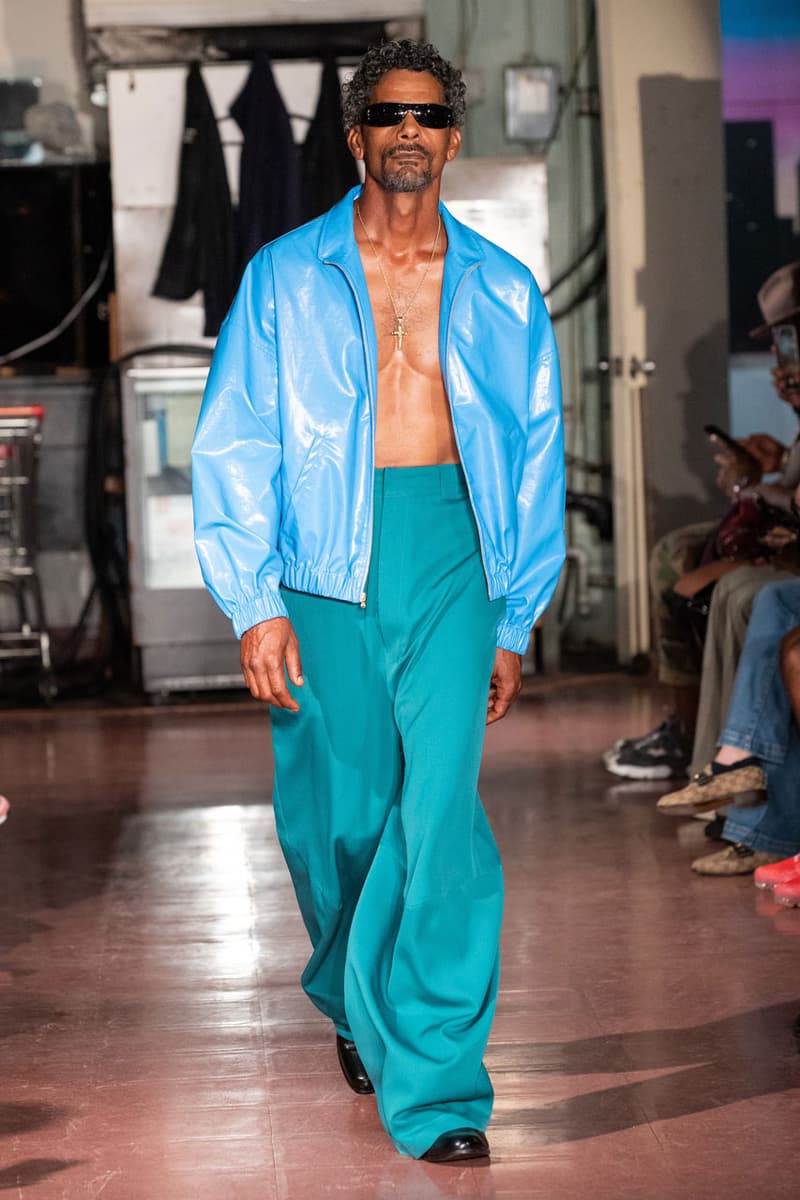 13 of 34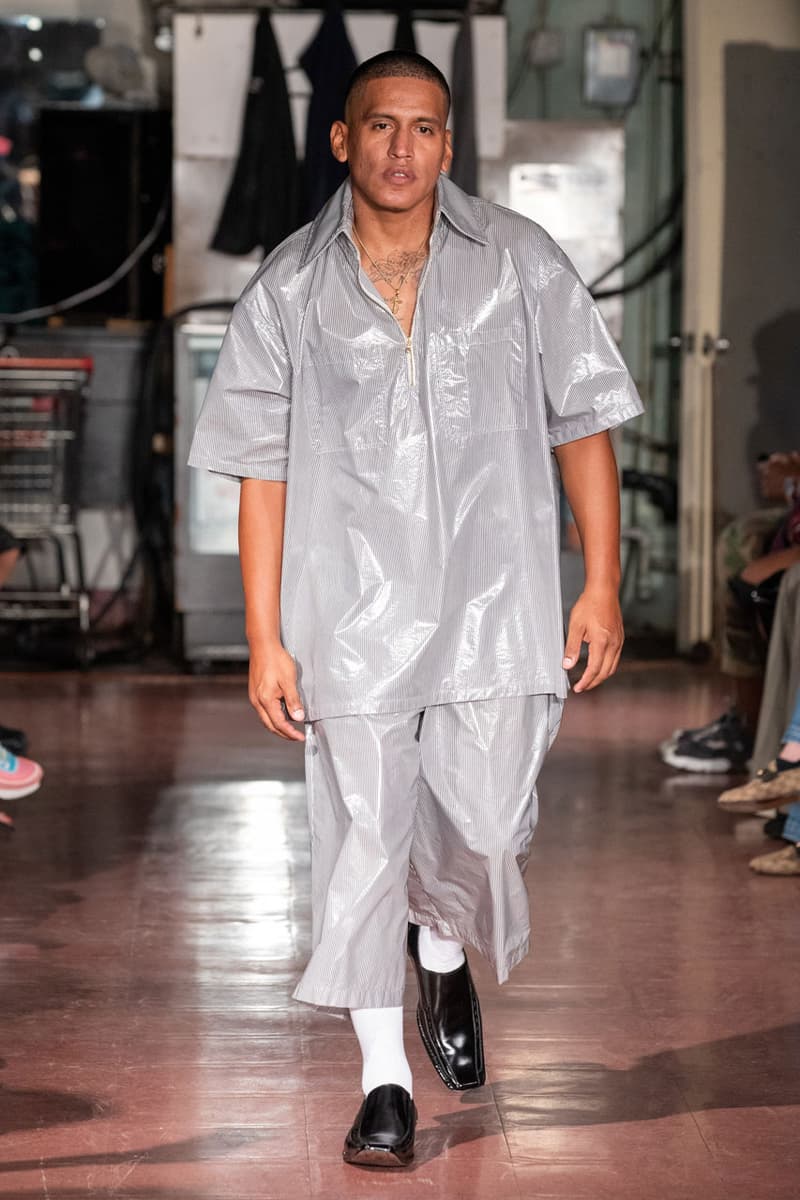 14 of 34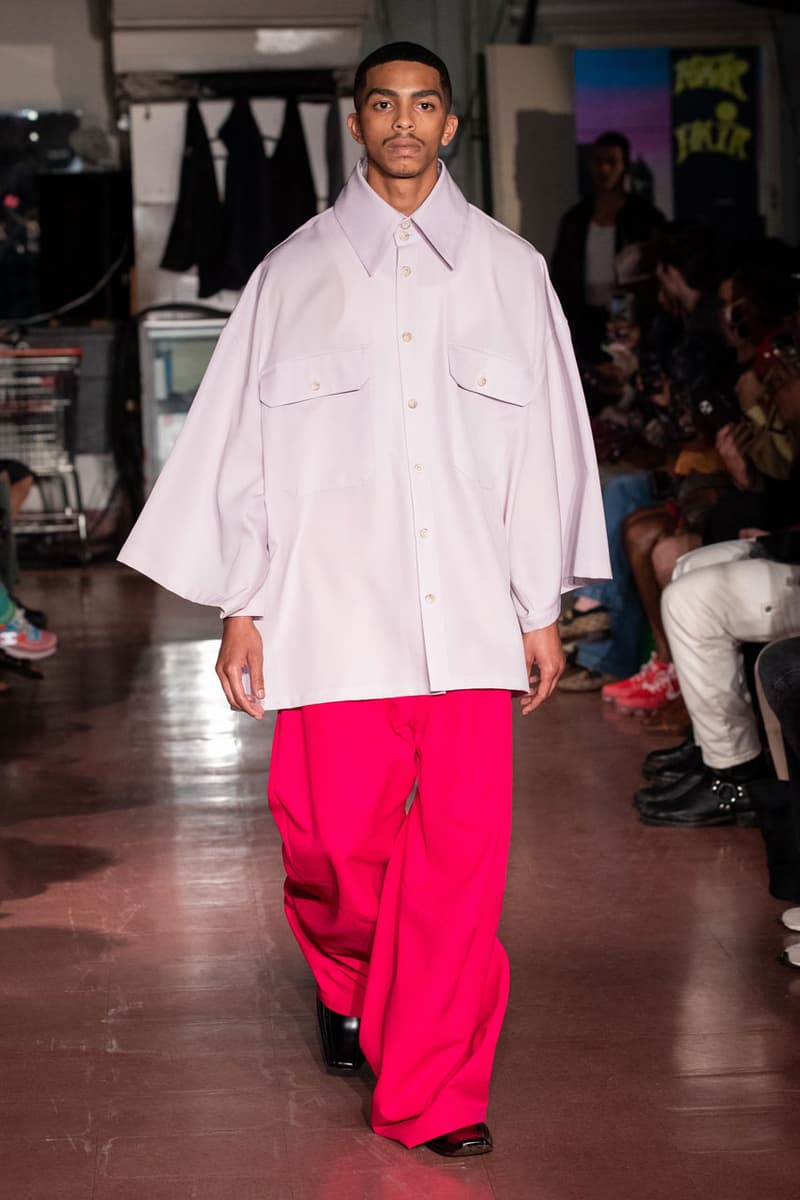 15 of 34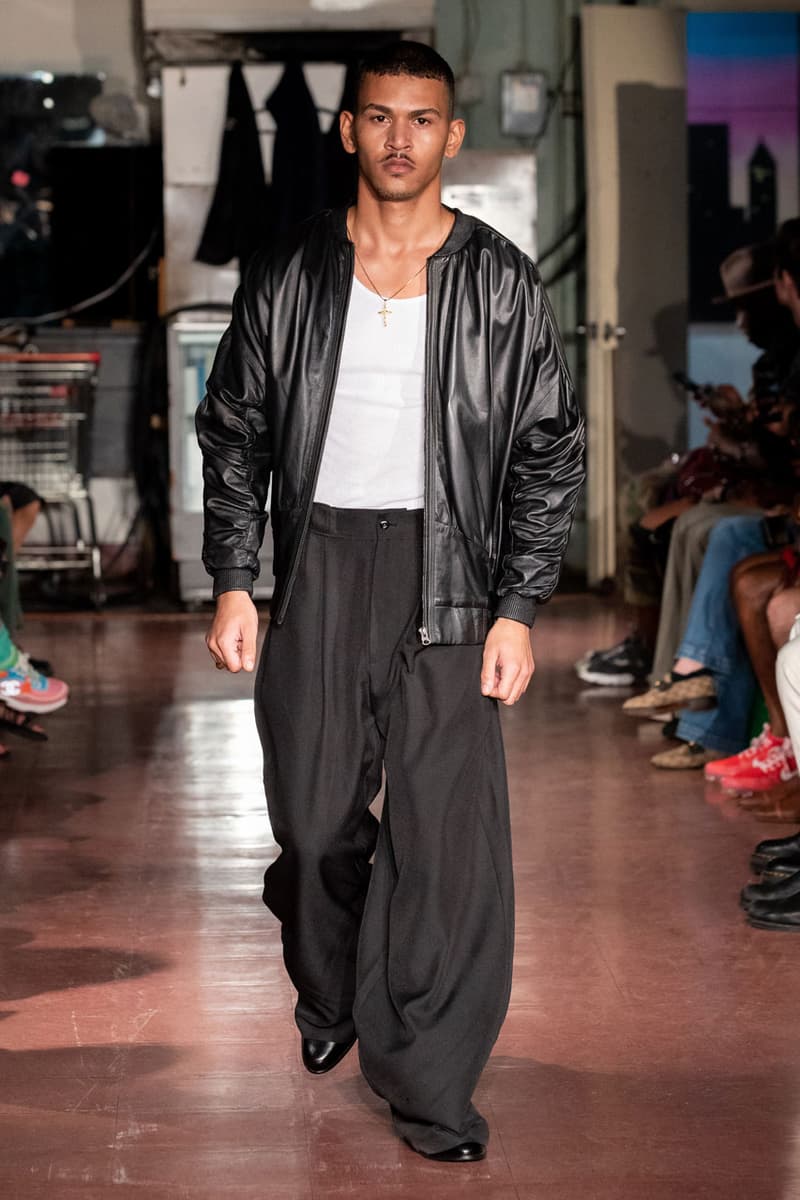 16 of 34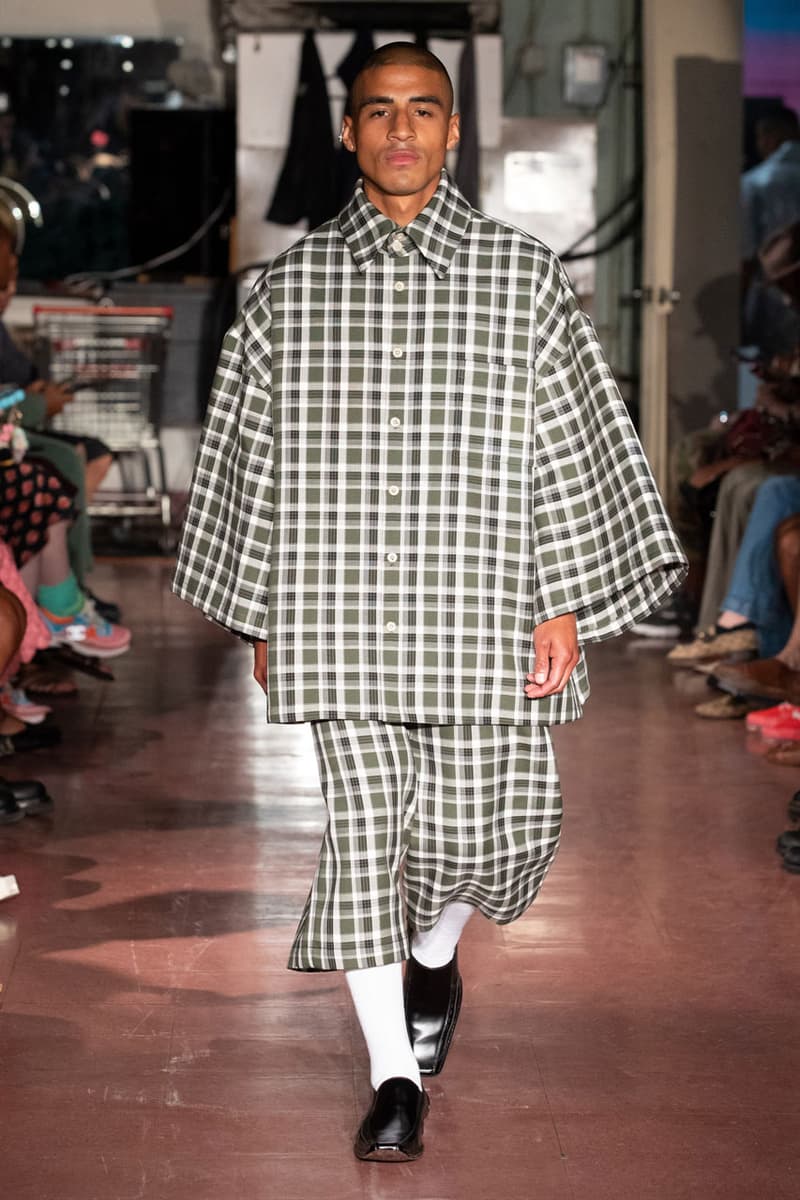 17 of 34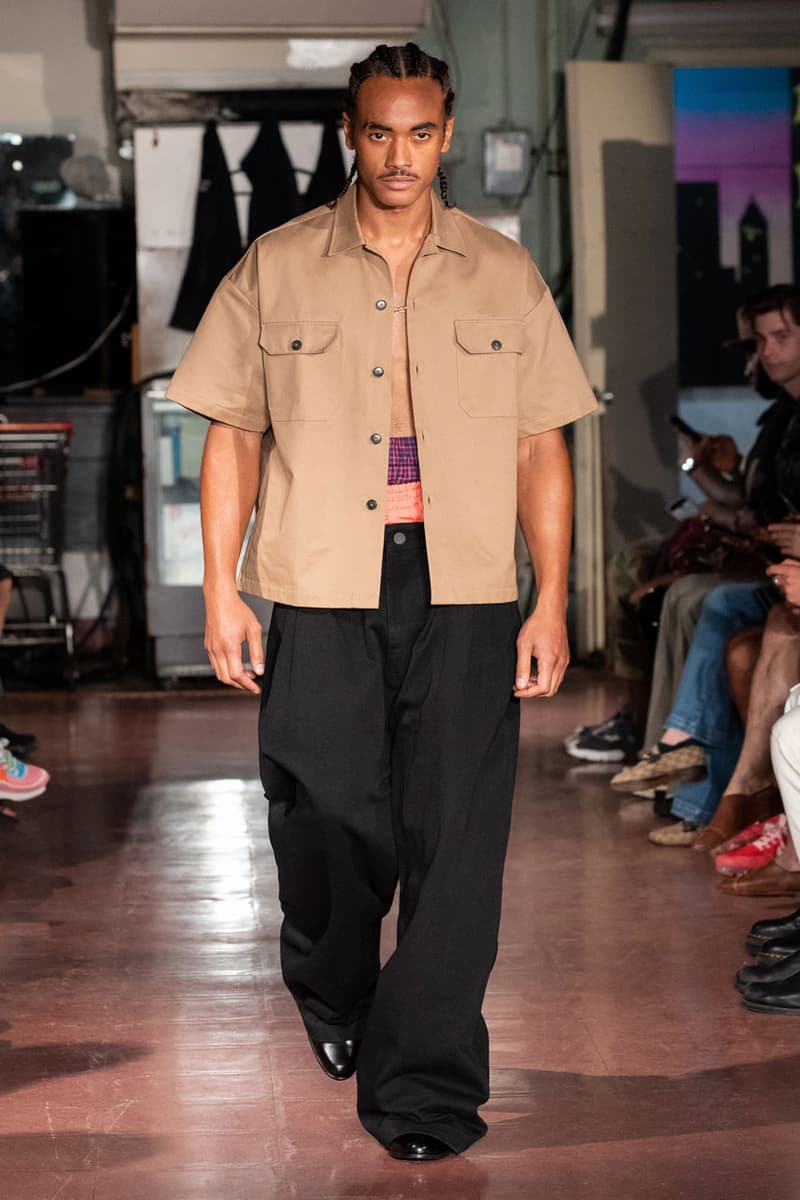 18 of 34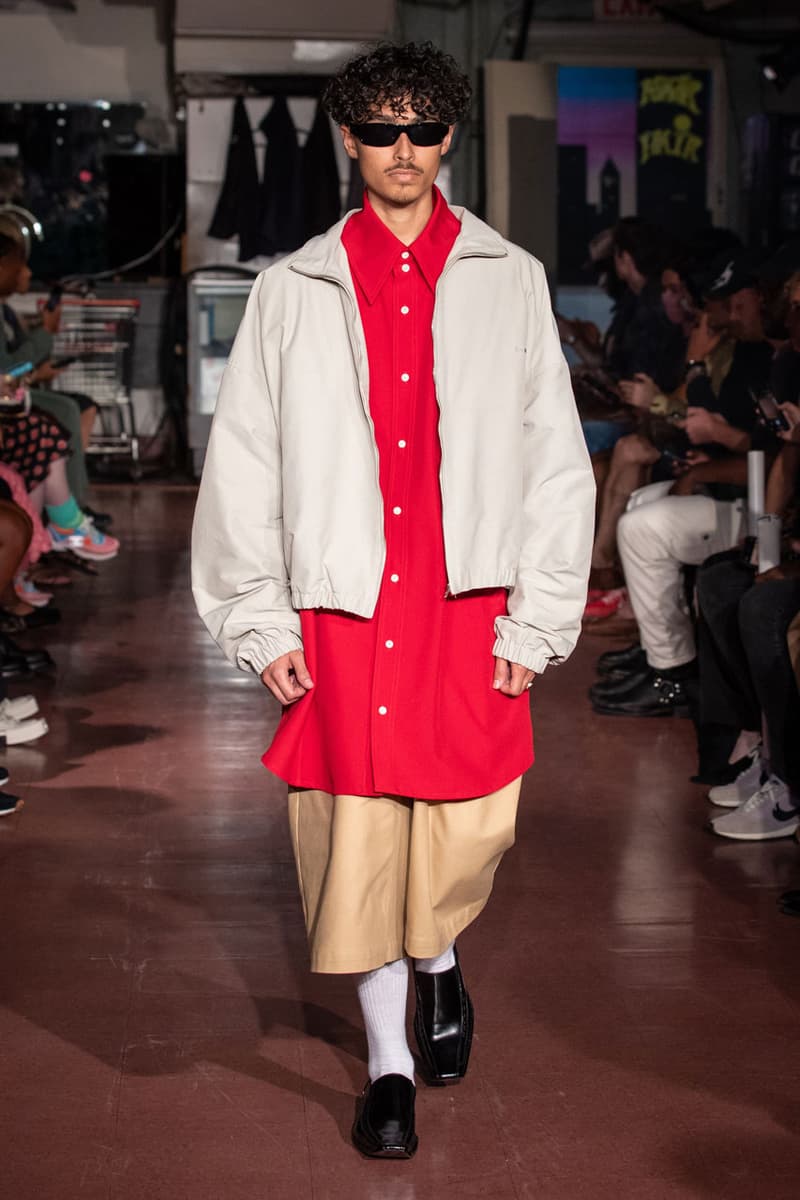 19 of 34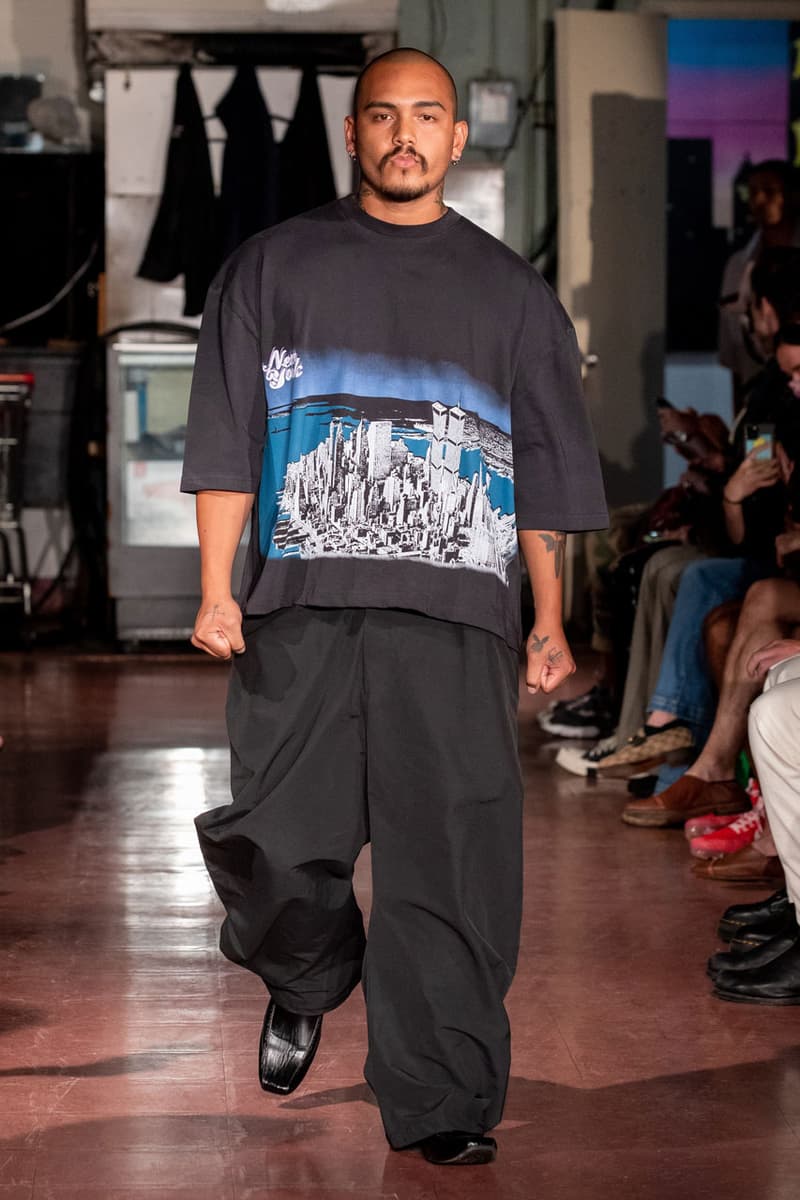 20 of 34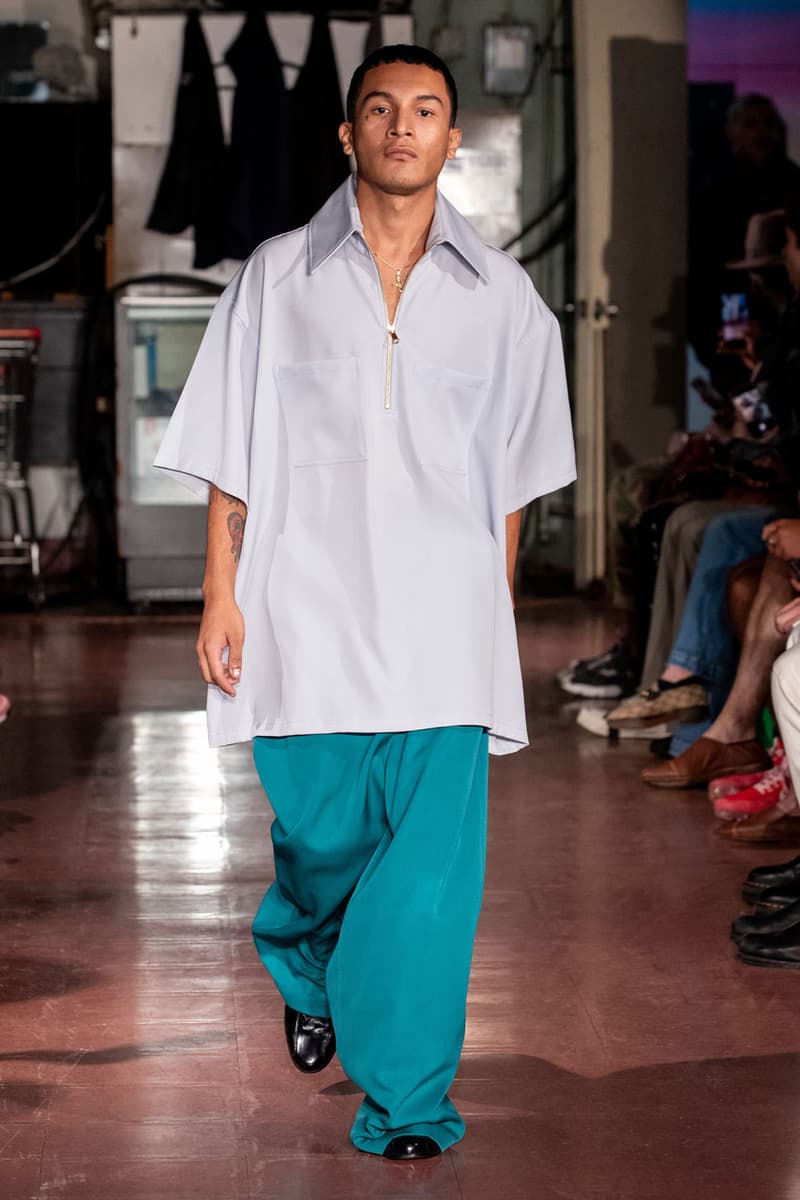 21 of 34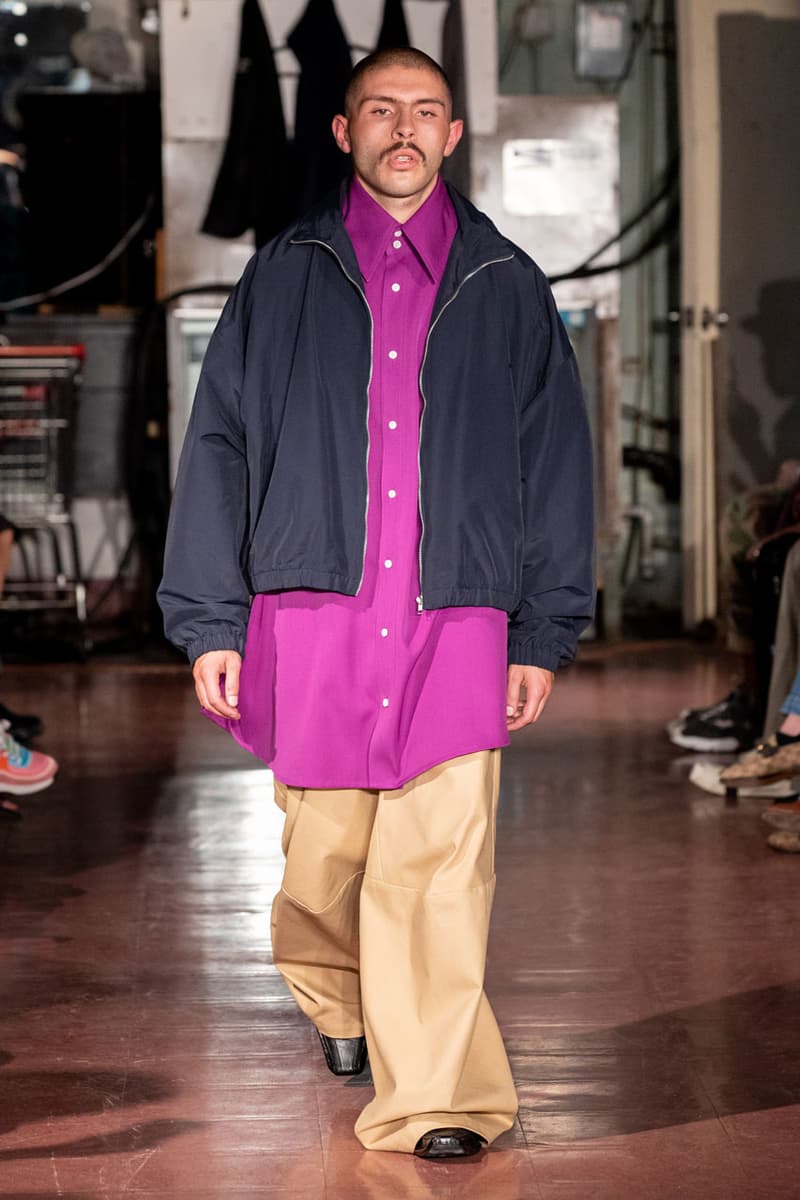 22 of 34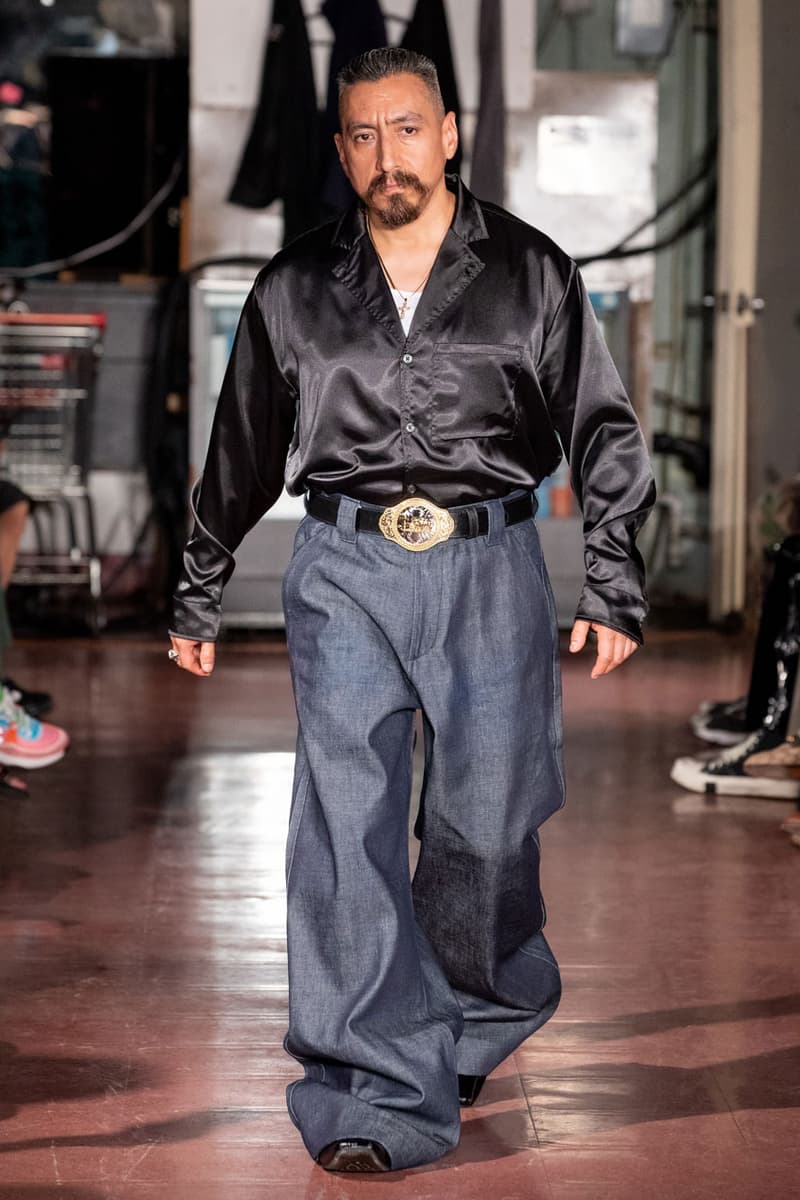 23 of 34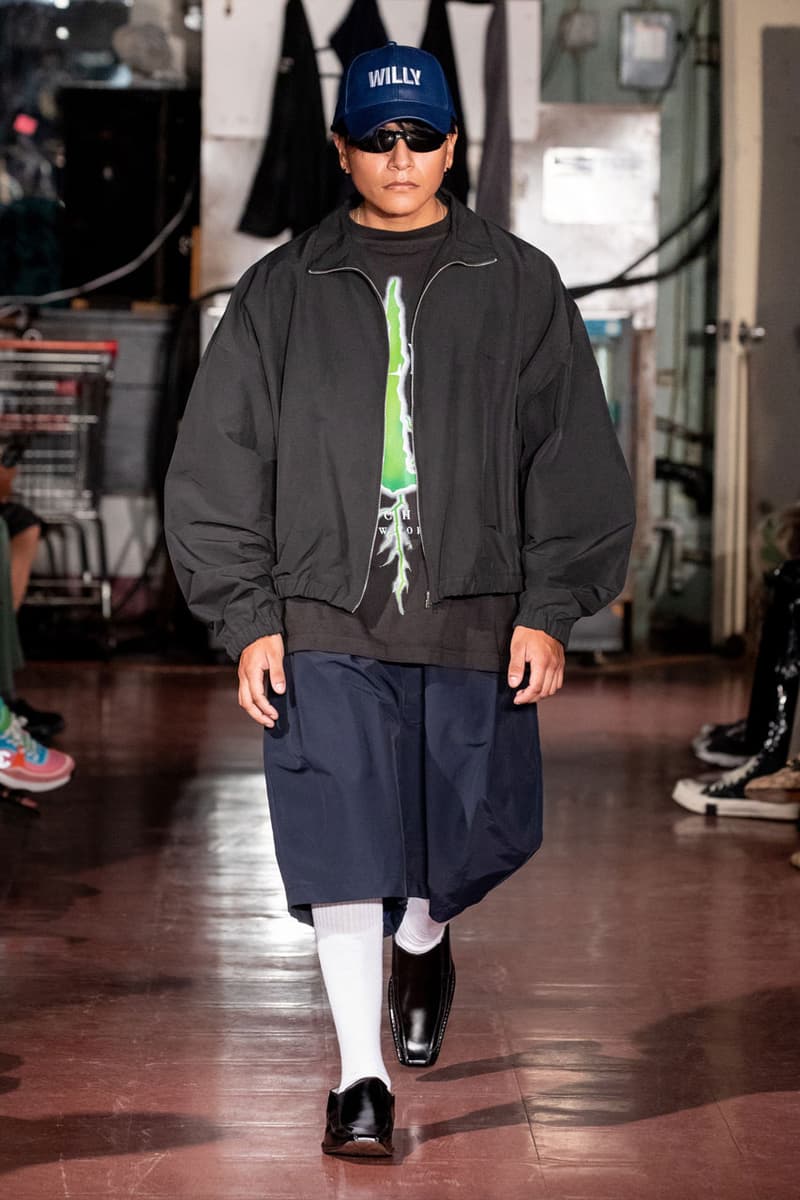 24 of 34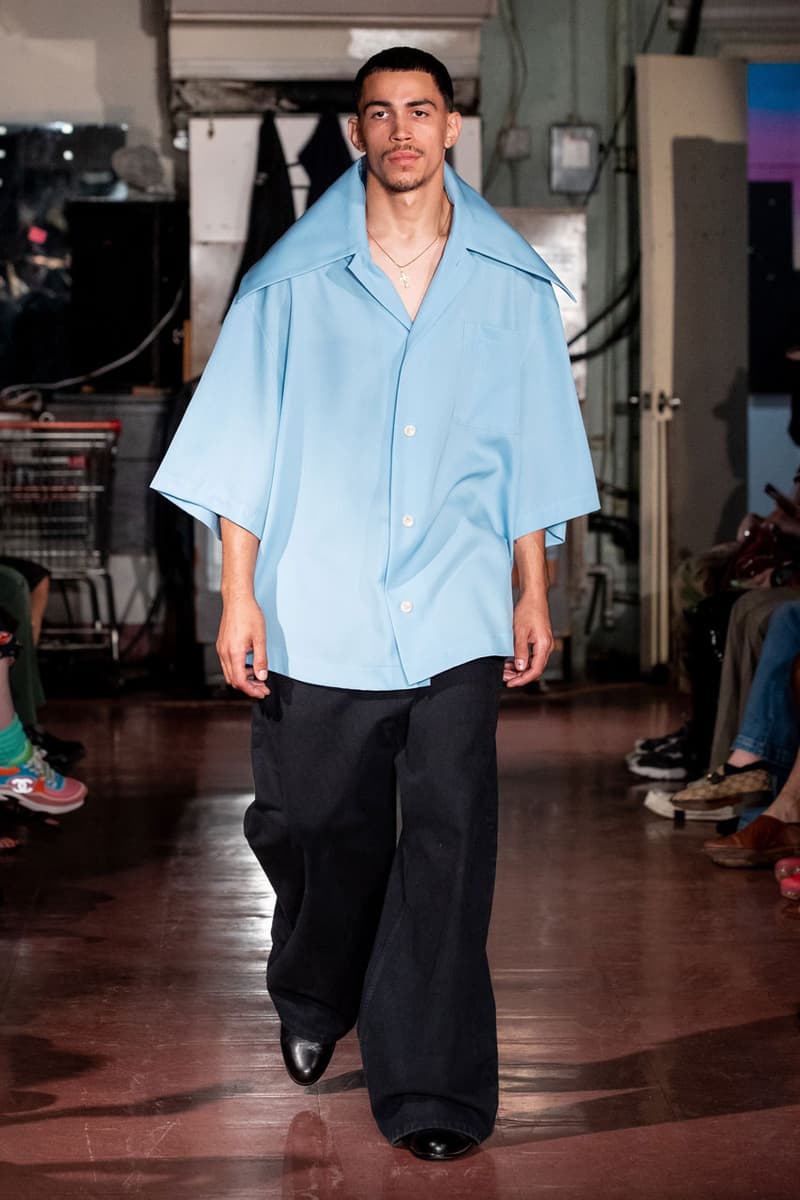 25 of 34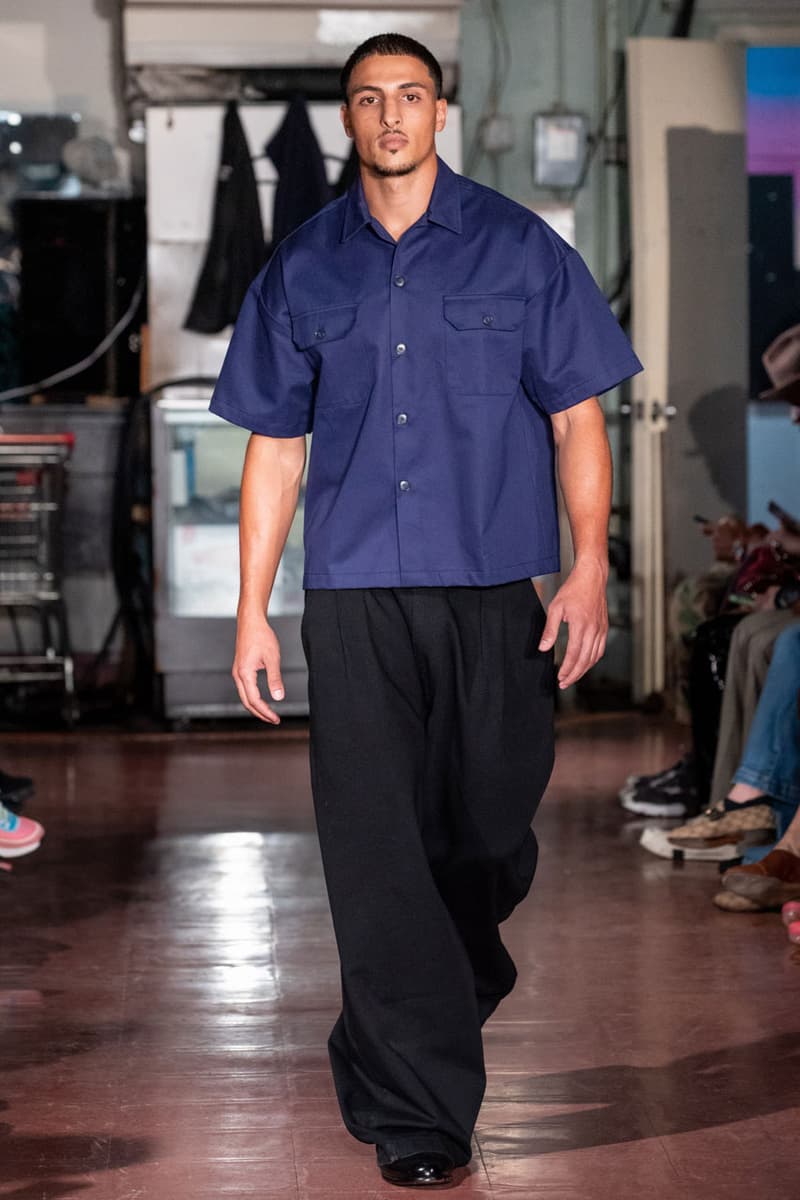 26 of 34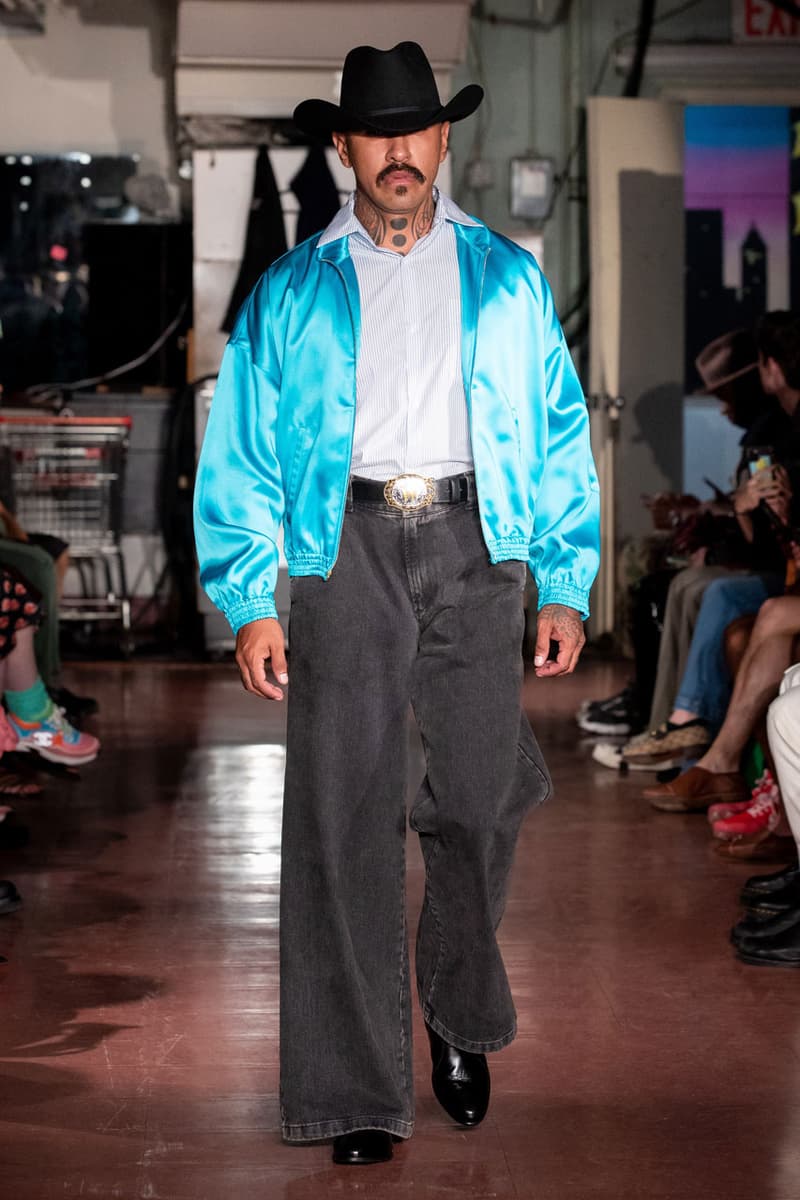 27 of 34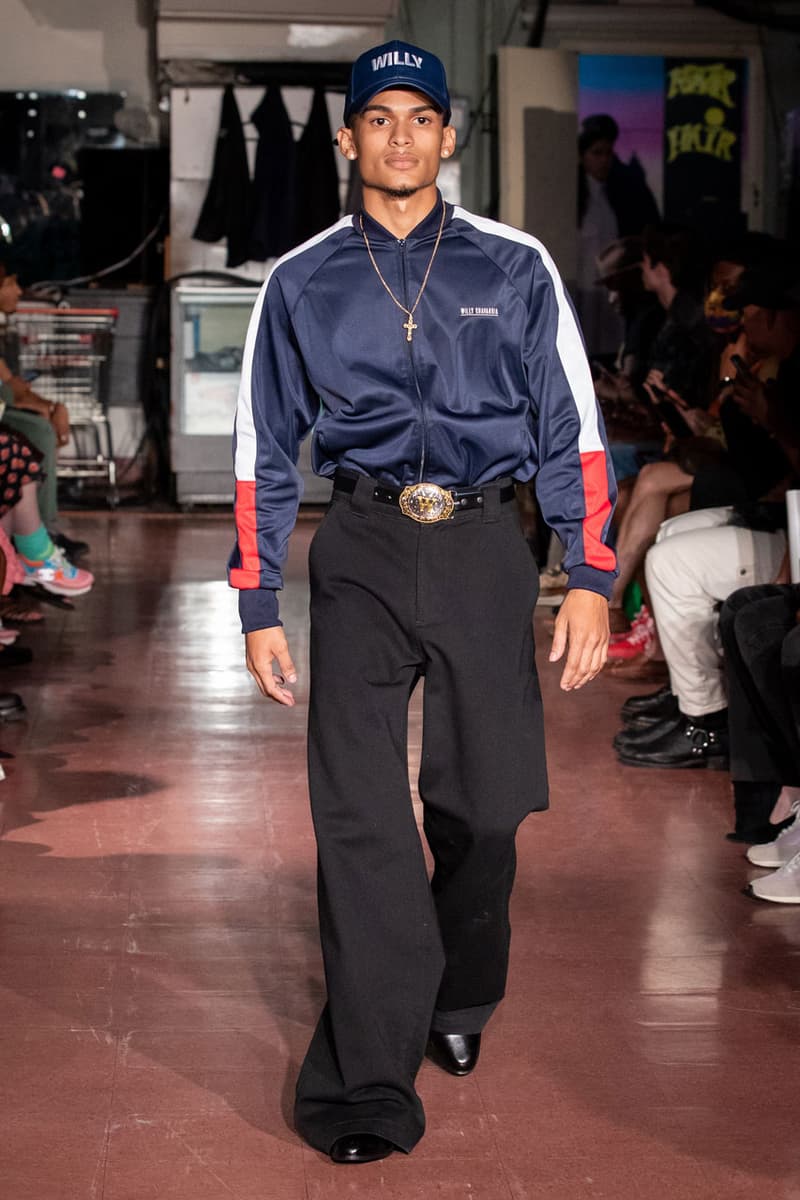 28 of 34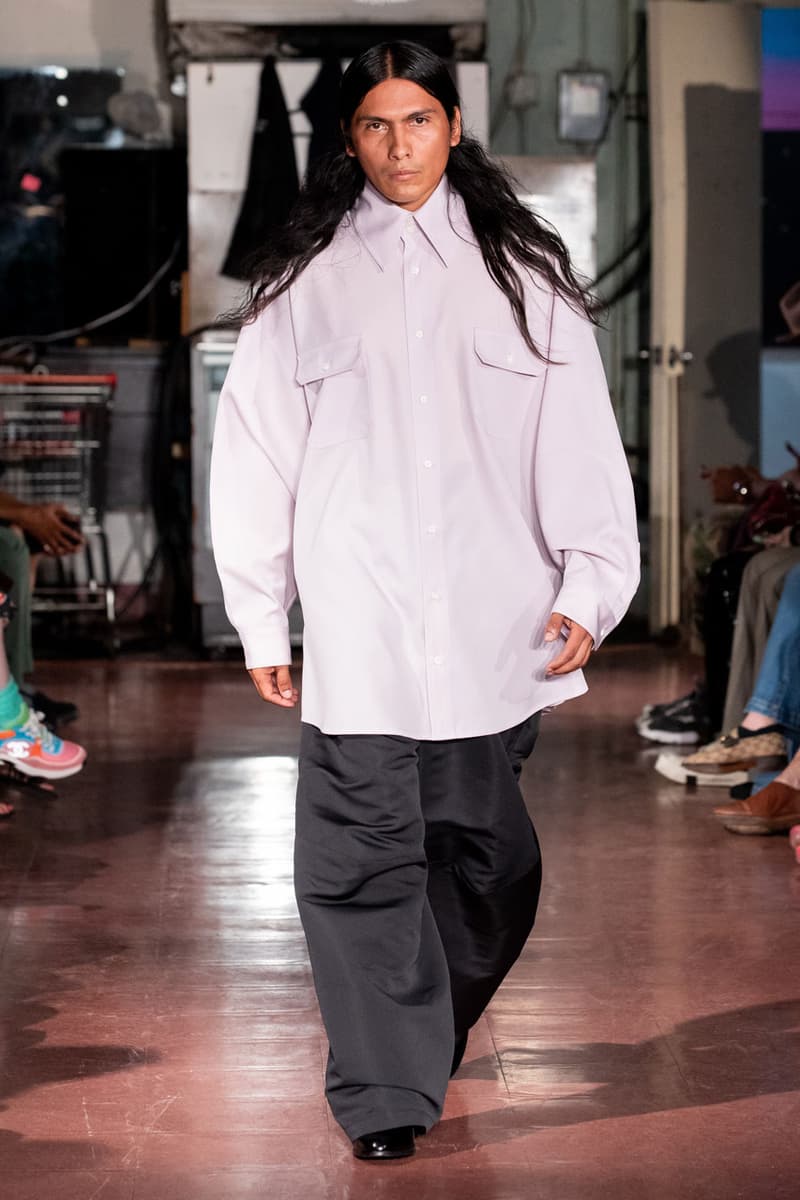 29 of 34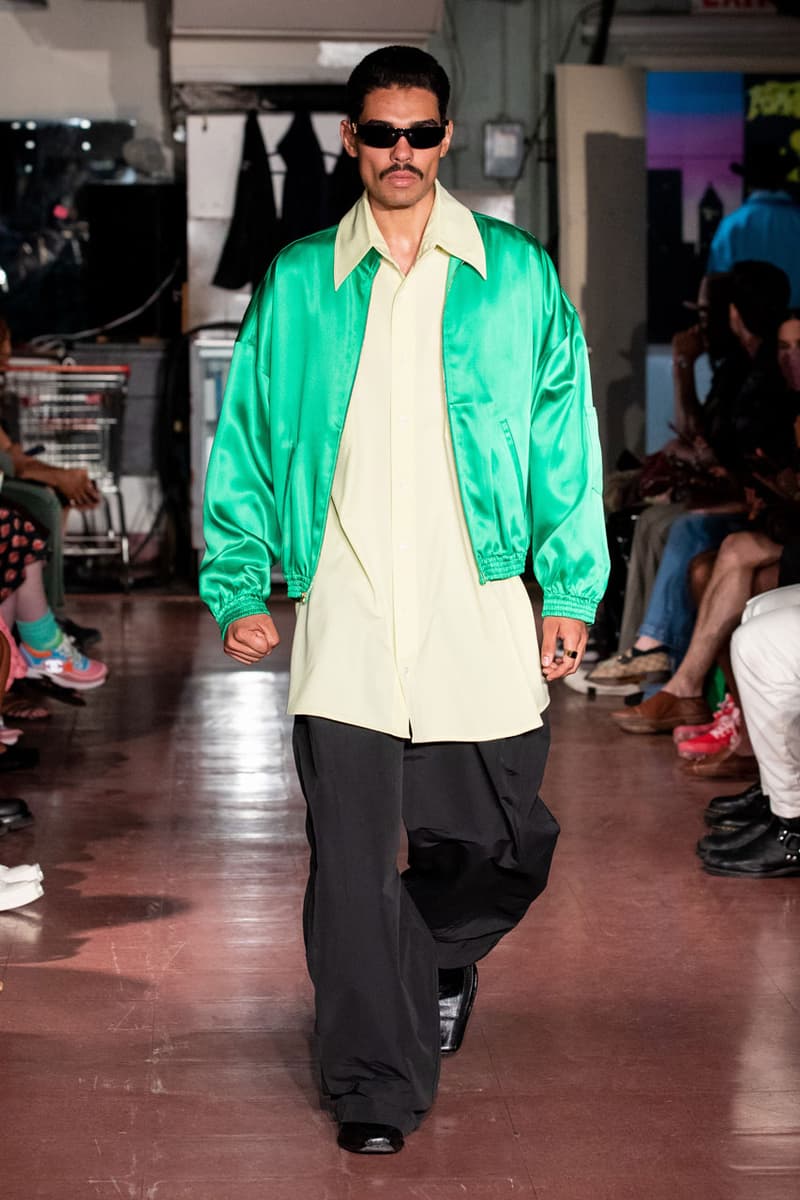 30 of 34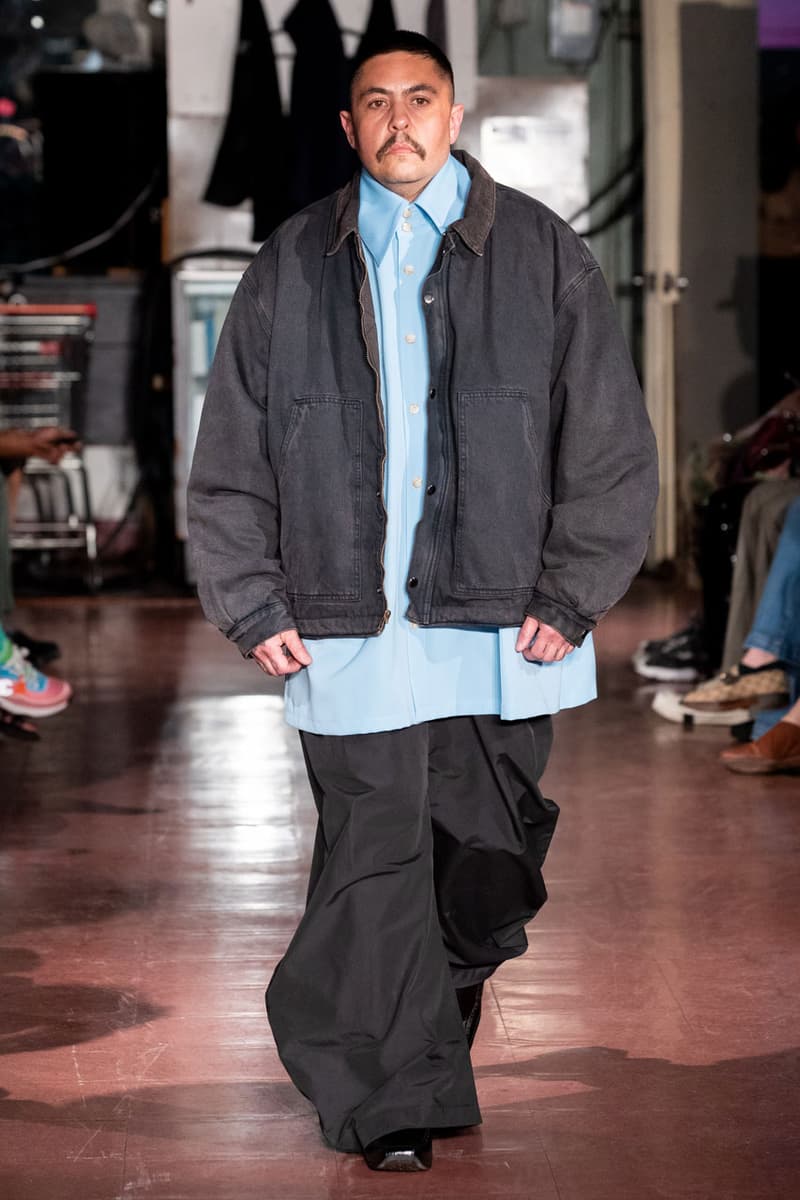 31 of 34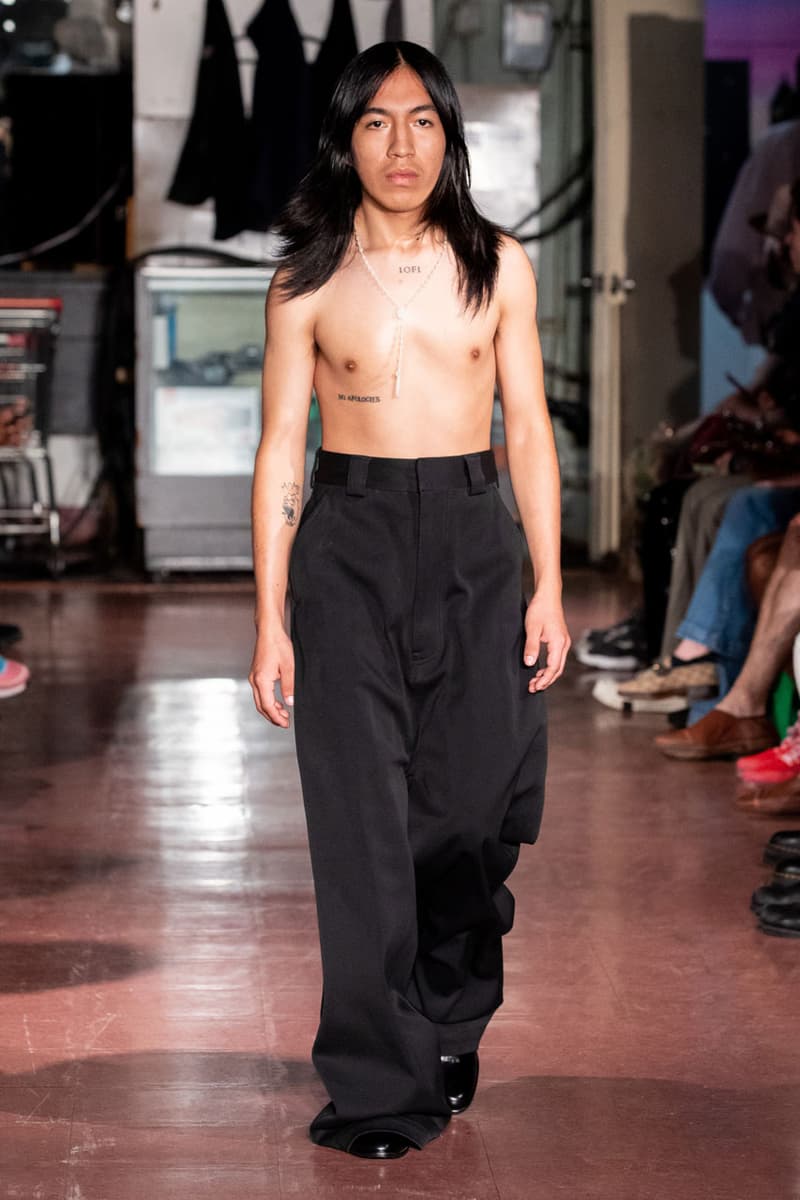 32 of 34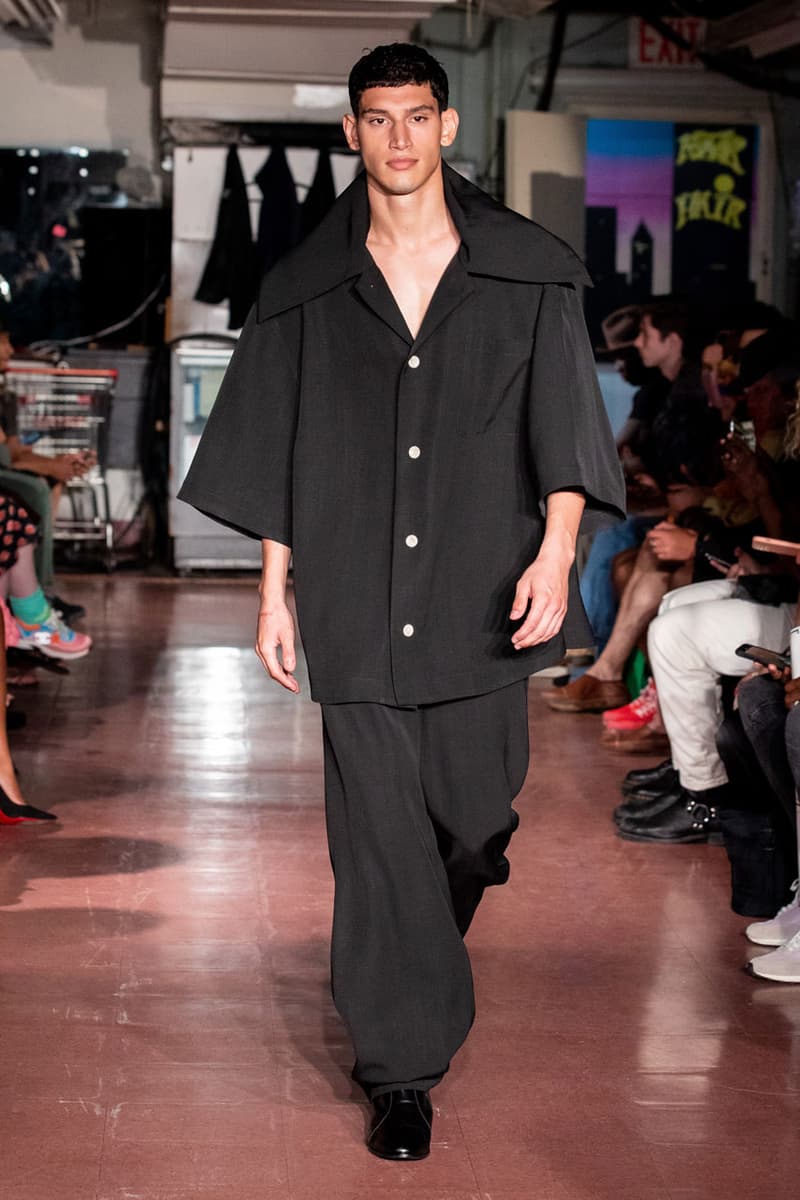 33 of 34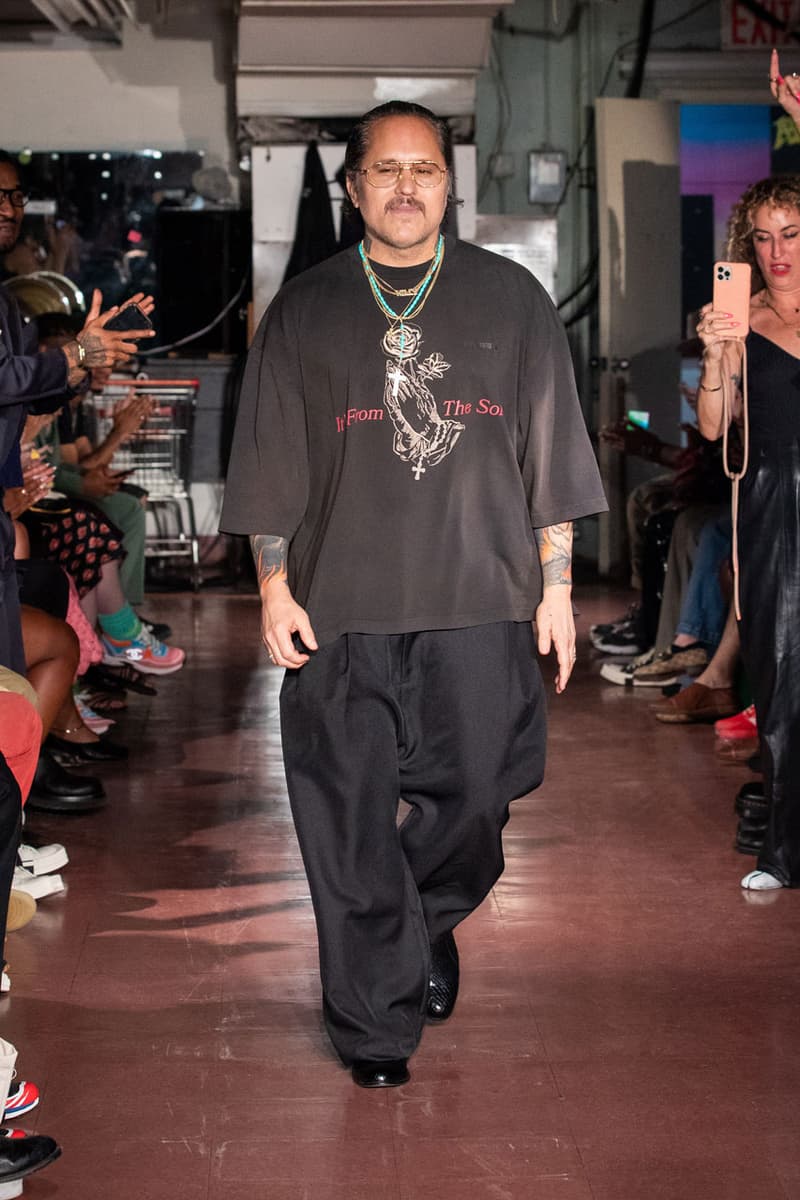 34 of 34
With the faintest smell of talcum powder and aftershave, Willy Chavarria hosted his Spring/Summer 2022 show at a place that holds intimacy for all of us, a barbershop. Whether or not it was your at-home shop, the atmosphere felt familiar and as a result more inviting.
Situated at Astor Place Hairstylists, Chavarria showcased his new collection, which diverged from his usual style of making a social statement with each collection. But this time around, the designer who has worked with Calvin Klein, Kanye West and Ralph Lauren, wanted the collection to be solely about the clothes and nothing more.
Opening the show were four models dressed in dramatically oversized pleated trousers that were cinched at the waist. The trousers came in an array of colors and featured interior silk shorts double layering in contrasting colors. The almost haute couture-like opening was quickly followed by a slew of ready-to-wear pieces that centered on loose and oversized silhouettes.
Long sleeve button down-shirts were crafted in check prints and solid colors while featuring oversized collars that stretched out past the shoulders. Shirts of similar styles were also showcased reconstructed sleeves that were hollowed out and stopped a few inches shy of the wrist. Short-sleeve quarter-zip shirts received the same attention and were elevated by their varying volumes. Jackets were multidimensional and colorful as Chavarria utilized materials such as satin, cotton, denim and leather.
The collection's pants also featured loose silhouettes with extended legs that graced the floor. Even with their looser shapes, the pants still upheld a refined element of tailoring, with a pair of fuschia colored trousers standing out in the offering.
With this new collection, Chavarria continued his cadence of interweaving Latin culture and New York culture, while making clothes that simply speak for themselves.
Check out the show below.
Expect to see the new collection from Willy Chavarria in the coming months on the brand's website.
In related news, Stüssy releases weatherized GORE-TEX capsule.