Kelly Oubre Jr.'s Converse "Chase the Drip" Footwear Collection is Unveiled
The Charlotte Hornets hooper puts his touch on the Converse SkidGrip Hi and UNT1TL3D.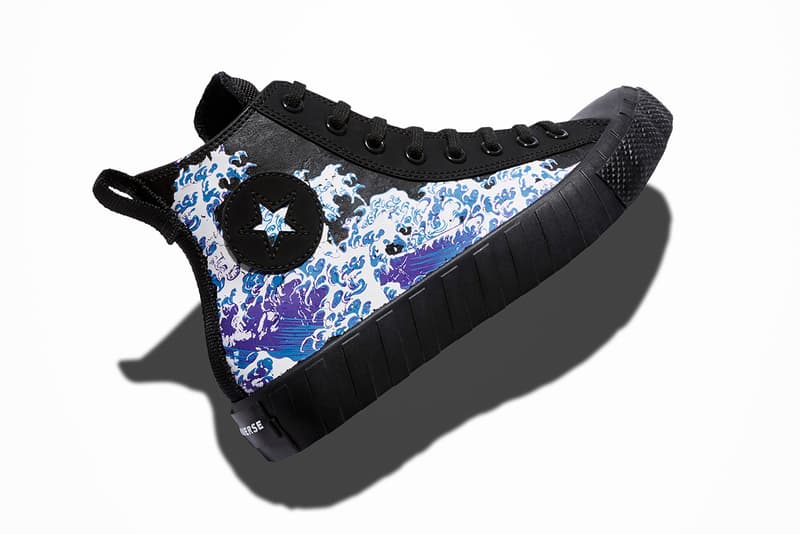 1 of 9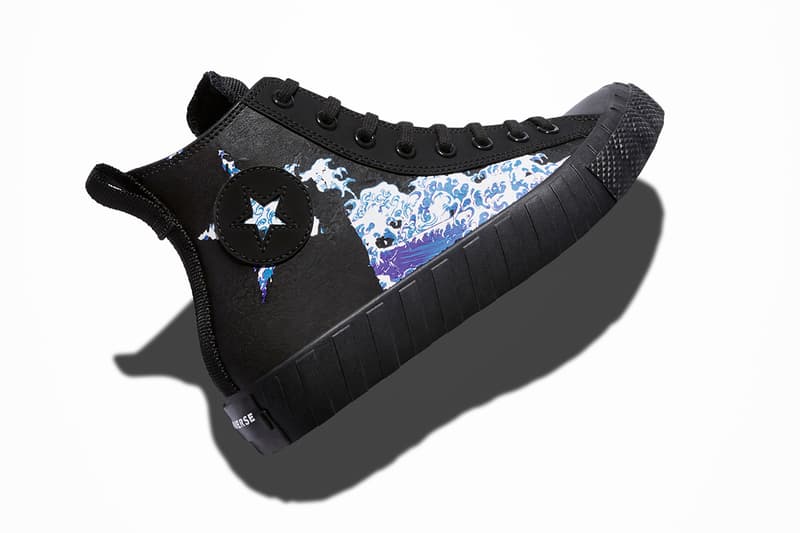 2 of 9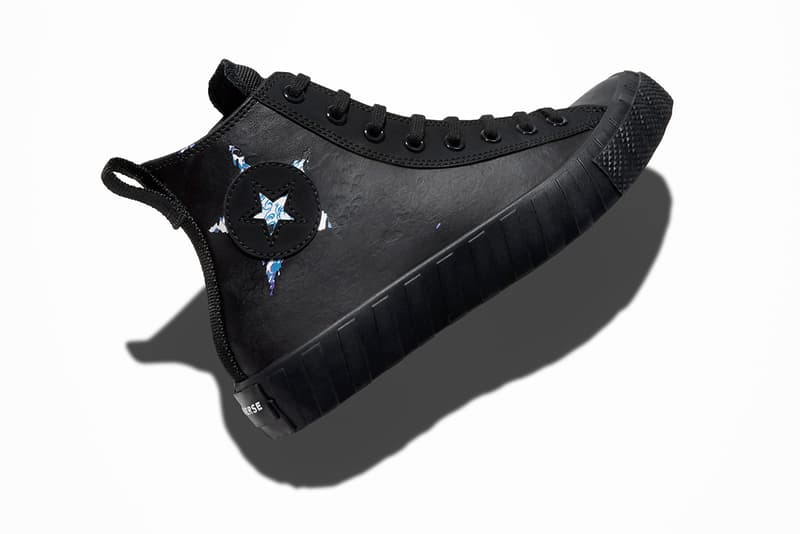 3 of 9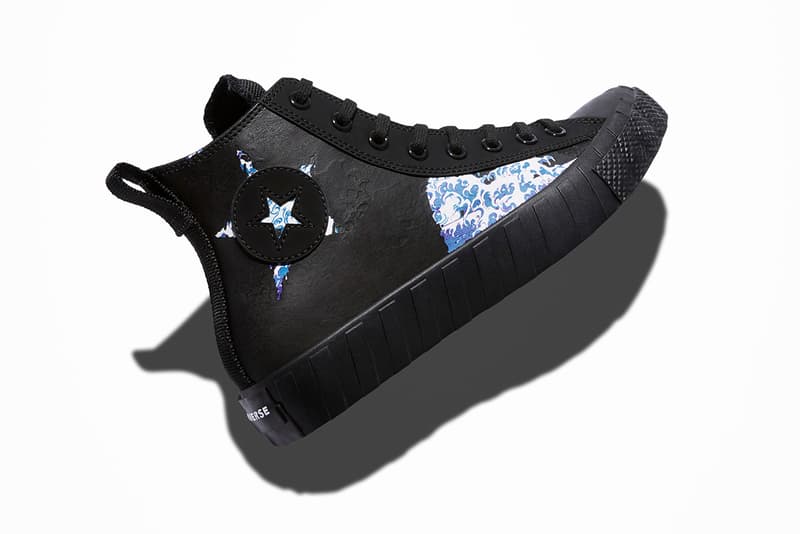 4 of 9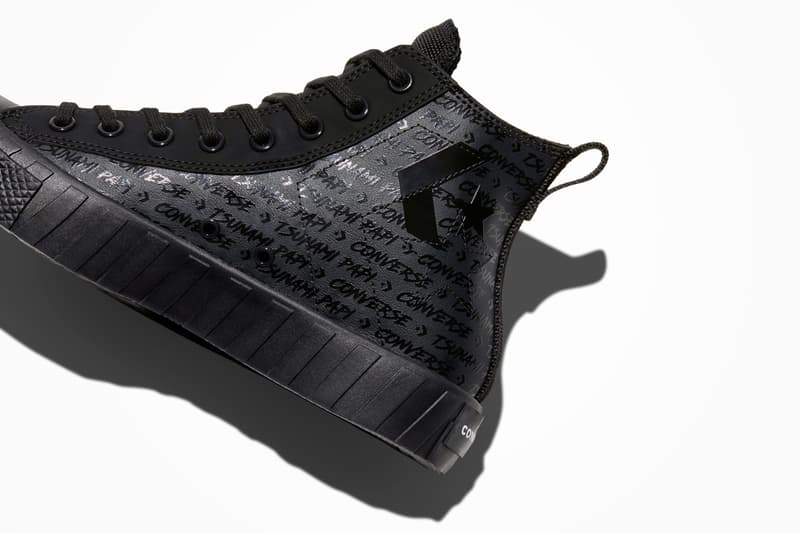 5 of 9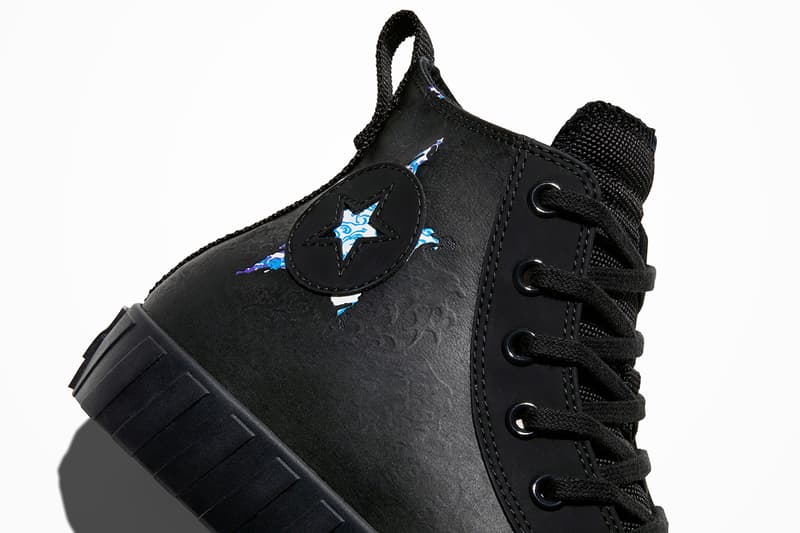 6 of 9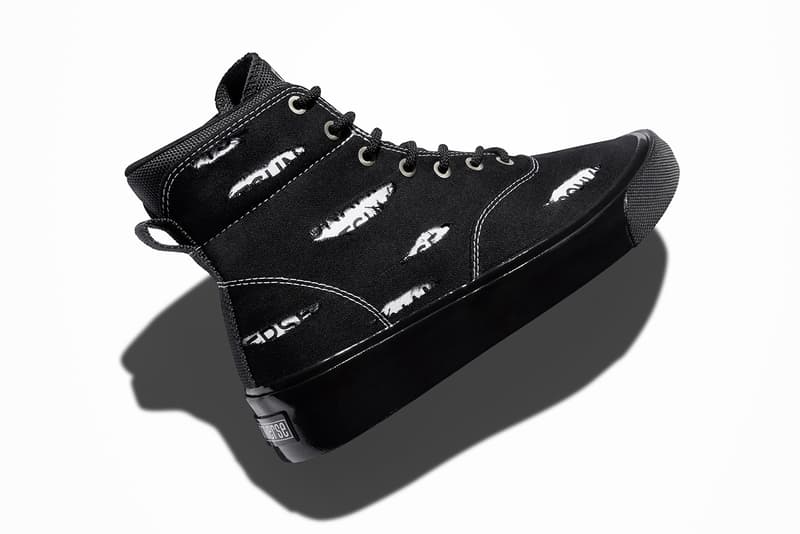 7 of 9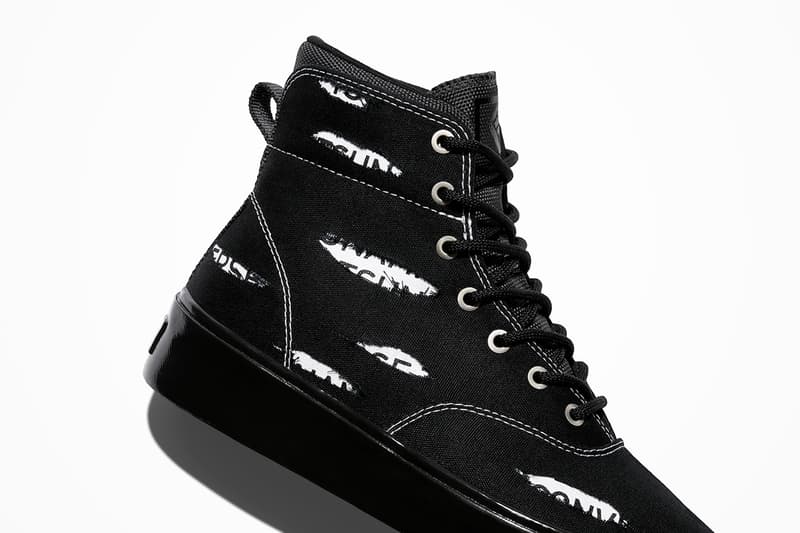 8 of 9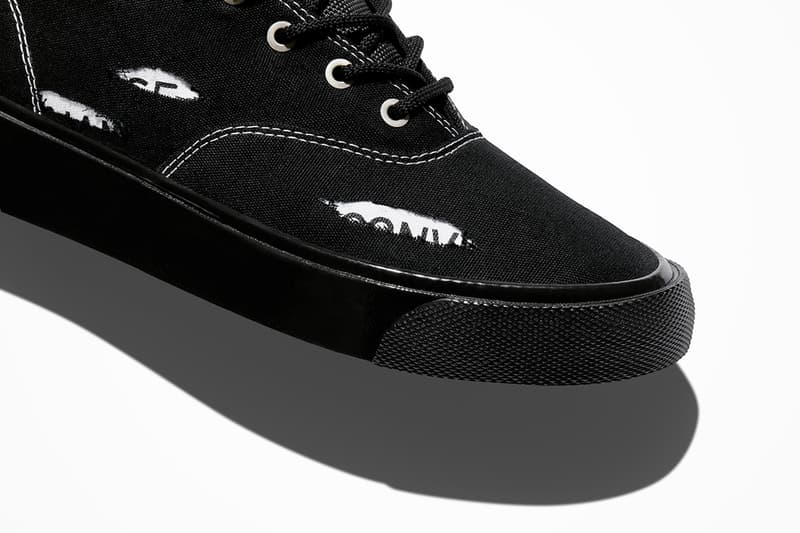 9 of 9
On and off the hardwood, Kelly Oubre Jr. is touted as one of the most fashionable hoopers in the NBA. And as a member of the Converse family, he has intentions of translating that style into his newest "Chase the Drip" footwear collection that features the Converse SkidGrip Hi and UNT1TL3D silhouettes.
Both iterations channel the Charlotte Hornets baller's rebellious style approach and his unique sobriquet "Tsunami Papi." On the UNT1TL3D offering, the uppers are predominantly flooded with a solid black hue. However, they get playful with their decor as the lateral side features blue and purple wave graphics reminiscent of the famous The Great Wave off Kanagawa woodblock print by Hokusai, while the wall is adorned with all-over "Converse" and "Tsunami Papi" notations. Save for the white Converse branding on the lower heels, the bottom piece is also submerged in a stealthy hue.
Its release sibling in the Skidgrip takes a slightly different path with its visual composition. Uppers are crafted with a stark black canvas and come designed with various slits throughout. Through these holes, you can view a white backdrop that bears repetitive "Converse" and "Tsunami Papi" branding that's written out in black font. Additionally, the midsoles are given a glossy black finish which spruces up the kicks with an elevated look and feel.
Kelly Oubre Jr.'s Converse "Chase the Drip" capsule is available now via Converse and select shops right now. The SkidGrip Hi retails for $70 USD and the UNT1TL3D costs $75 USD.
In case you missed it, Sean Pablo's Converse One Star Pro has been unveiled.