Fendi's Multi-Collab Resort 2023 Collection Stormed New York Fashion Week
Celebrating the 25th anniversary of its "Baguette Bag" with co-designed elements from Tiffany & Co, Marc Jacobs, Sarah Jessica Parker and Porter.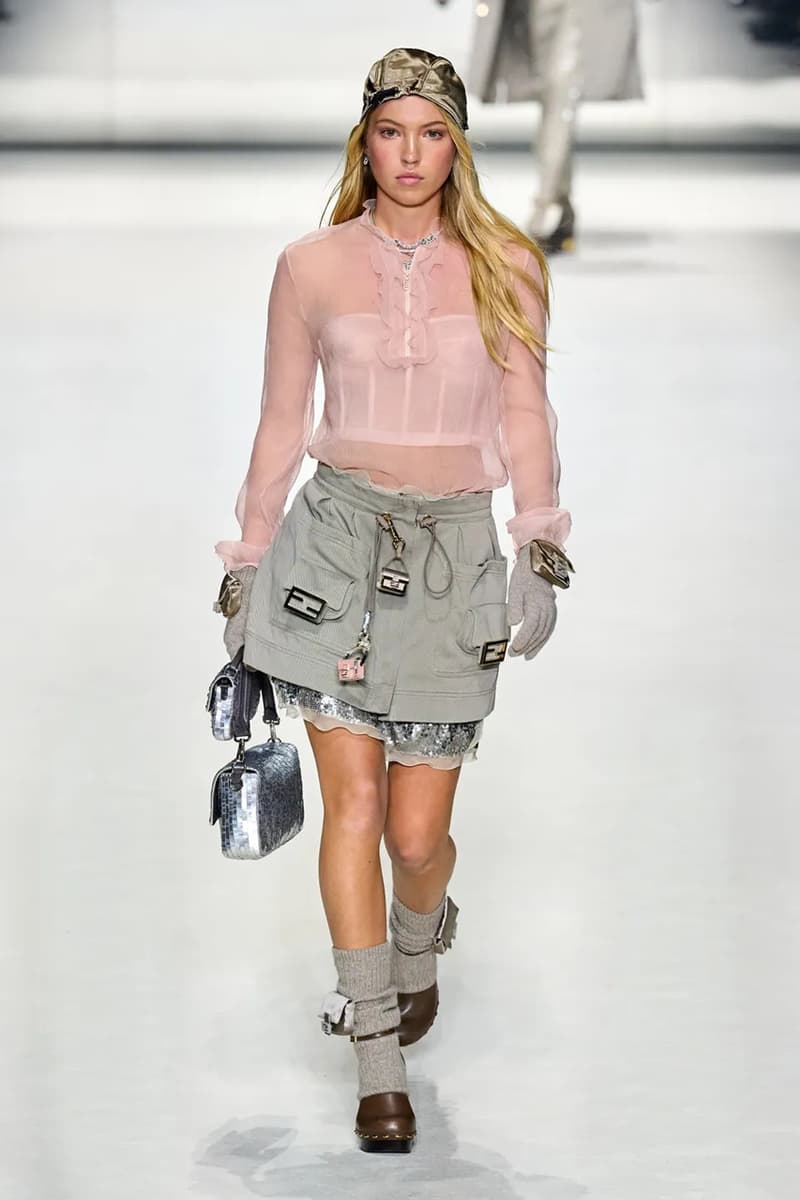 1 of 26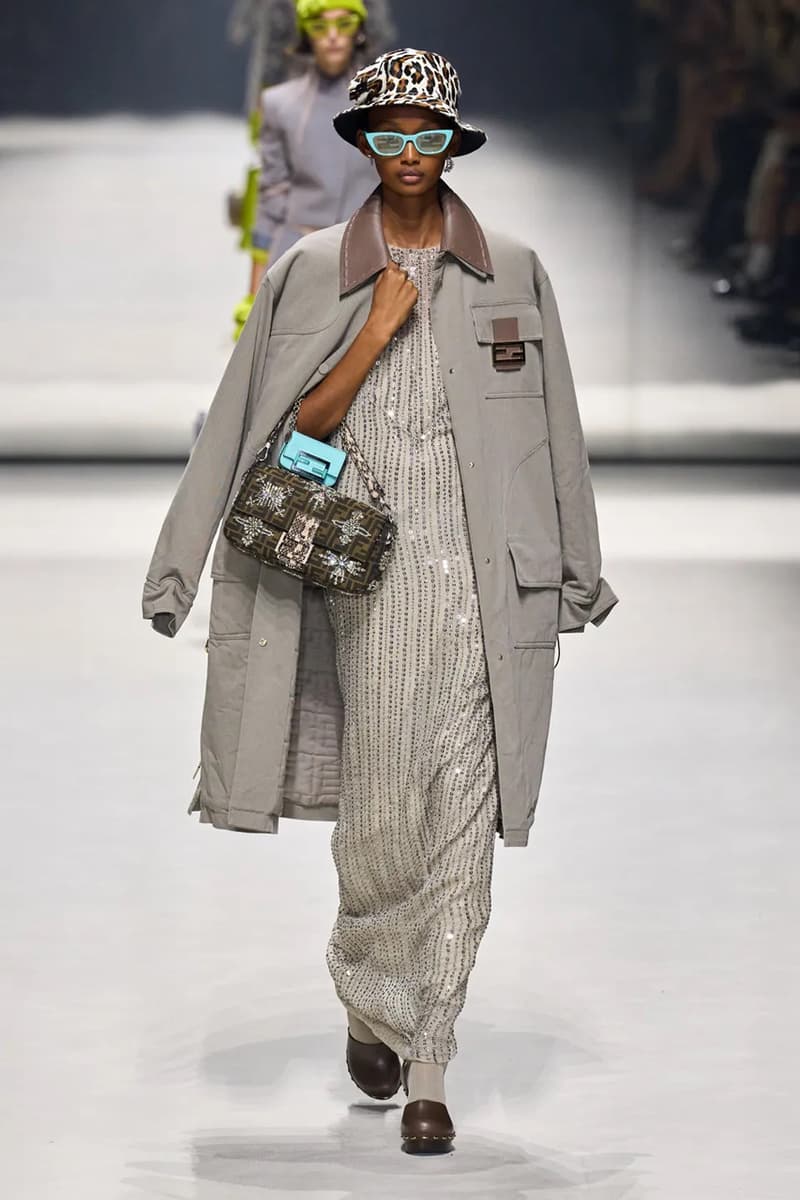 2 of 26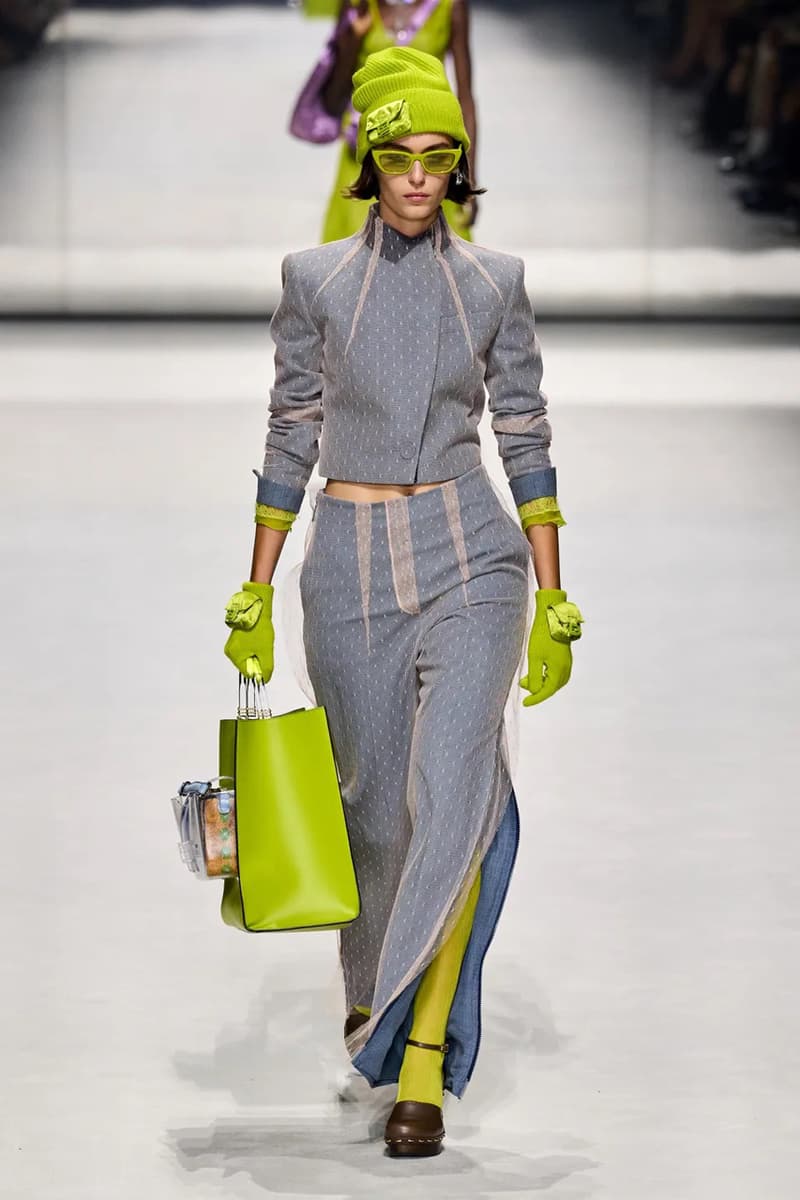 3 of 26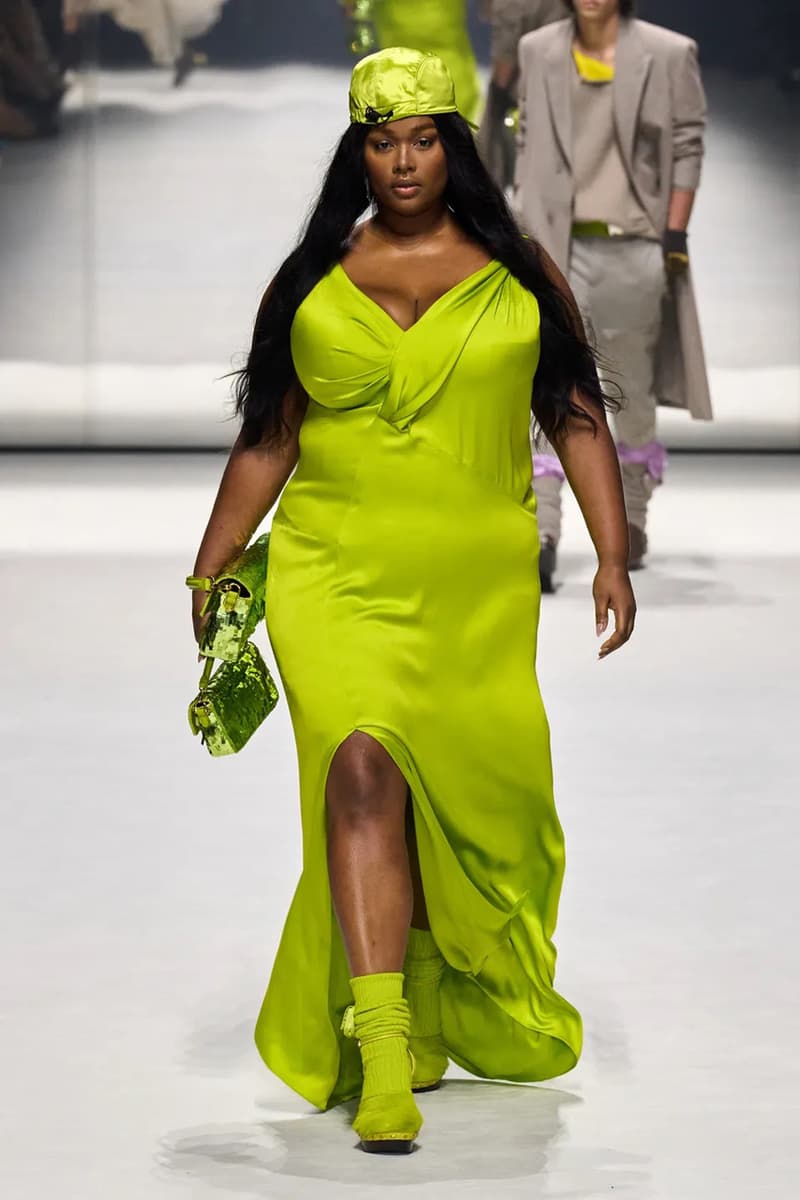 4 of 26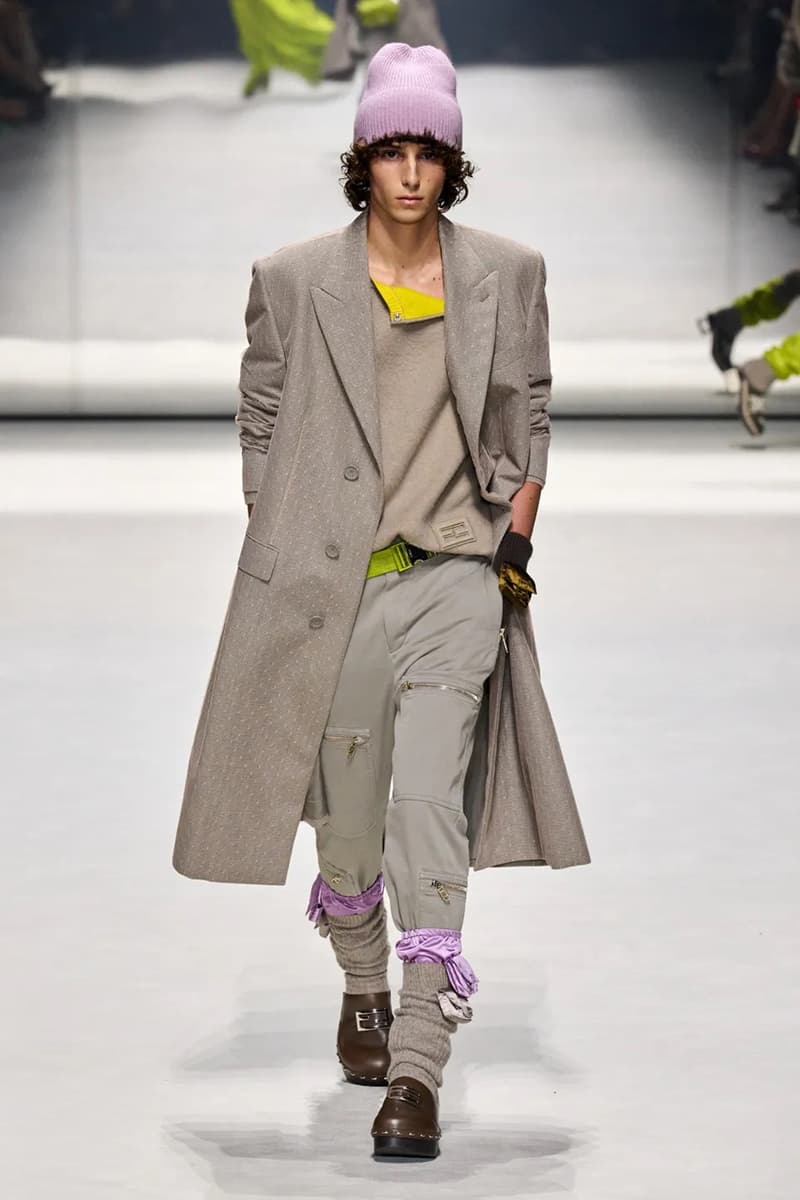 5 of 26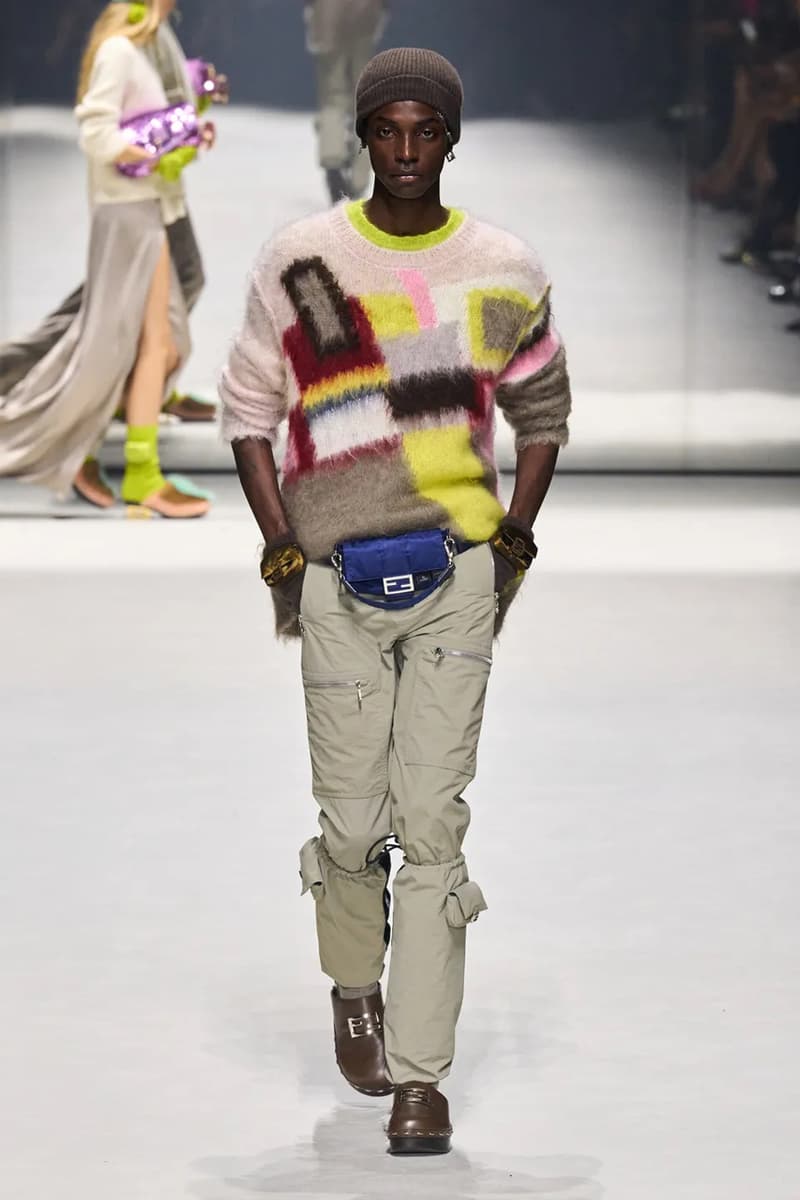 6 of 26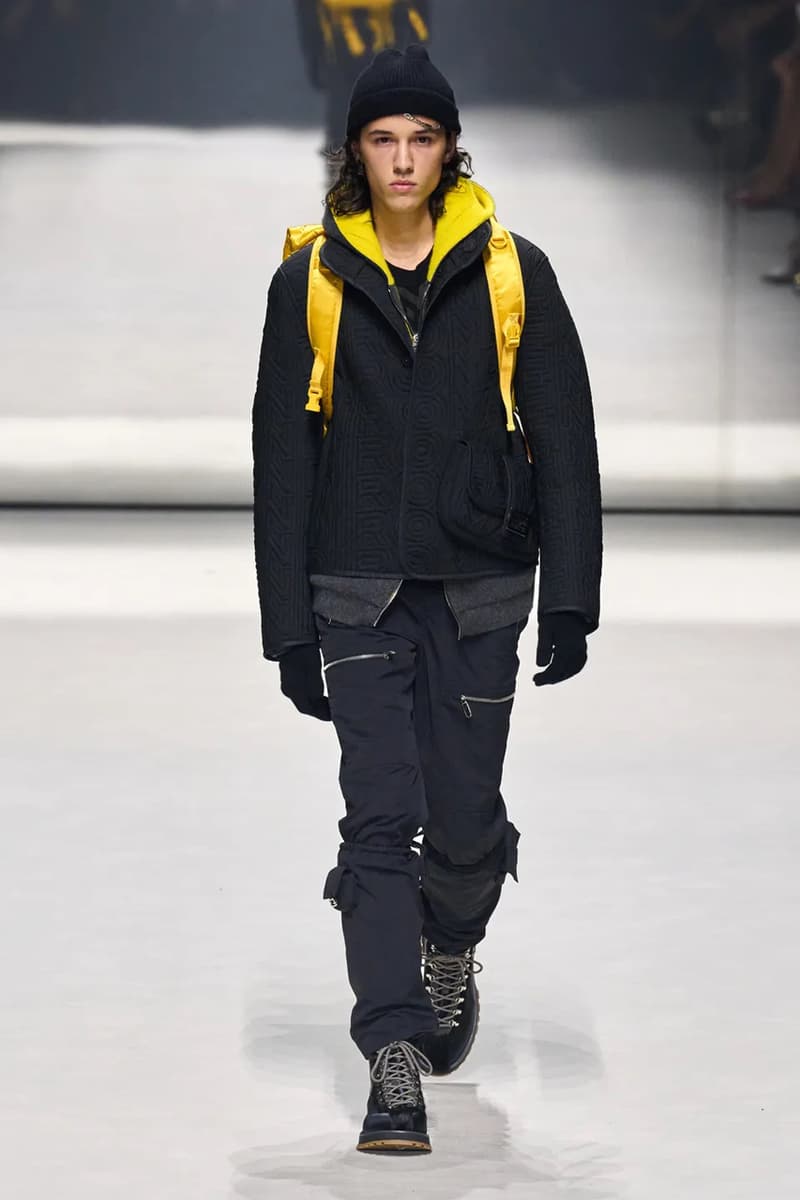 7 of 26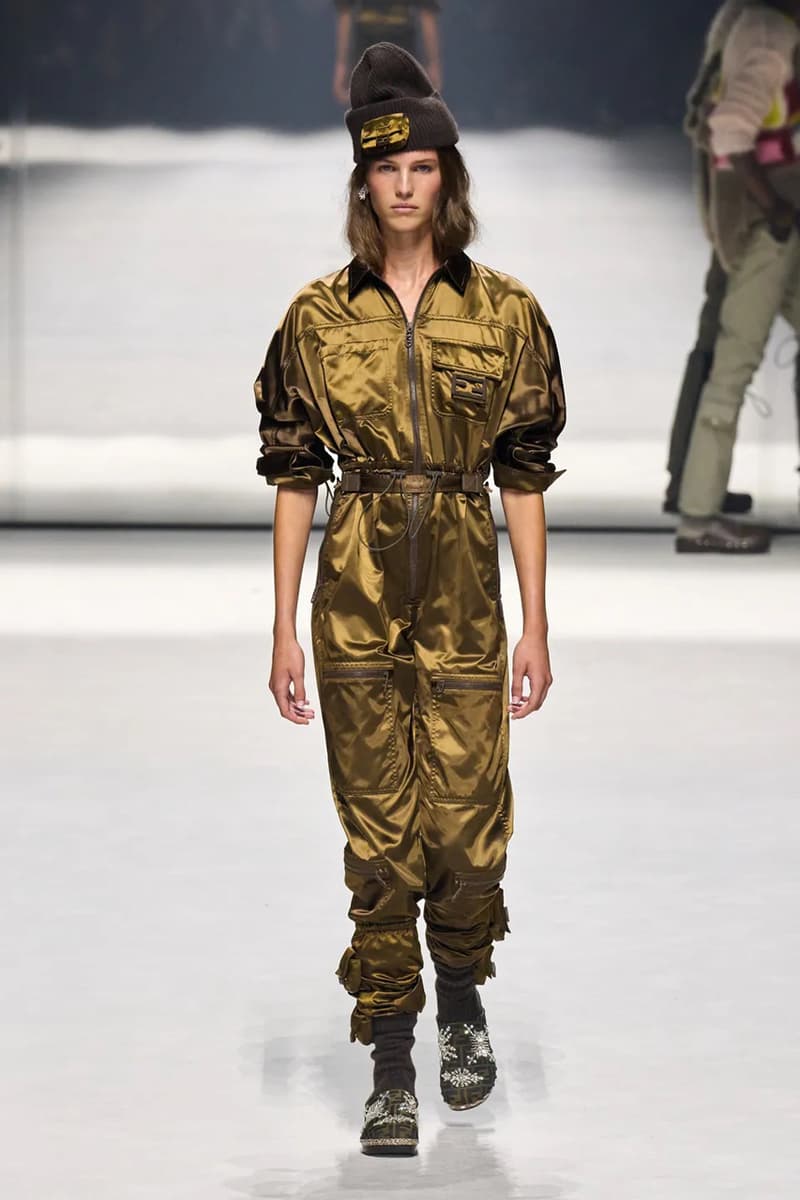 8 of 26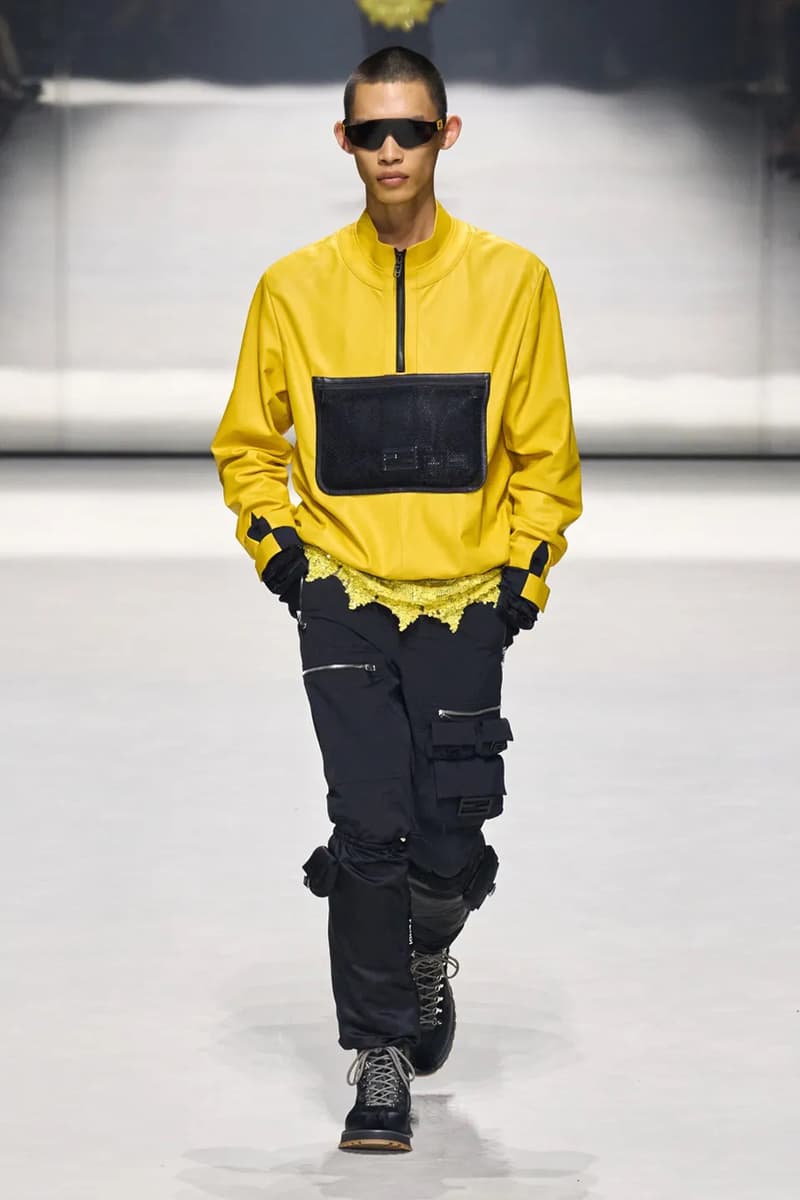 9 of 26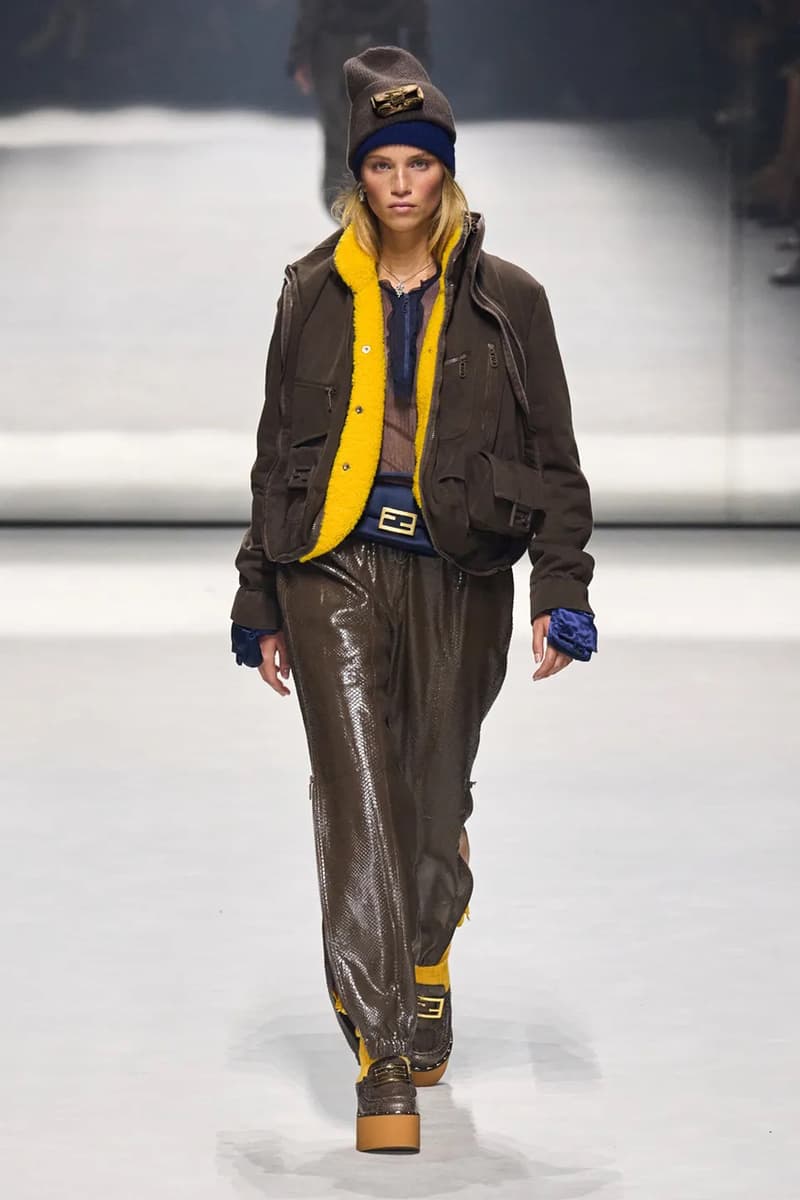 10 of 26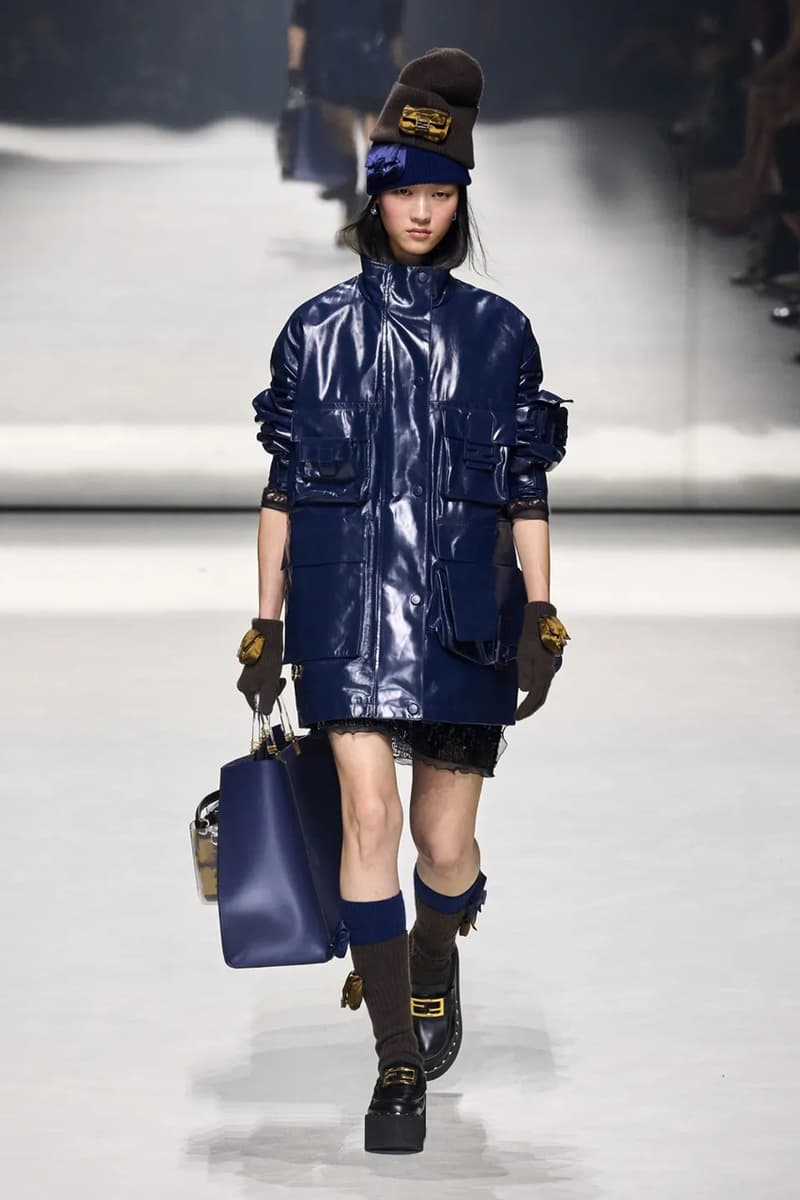 11 of 26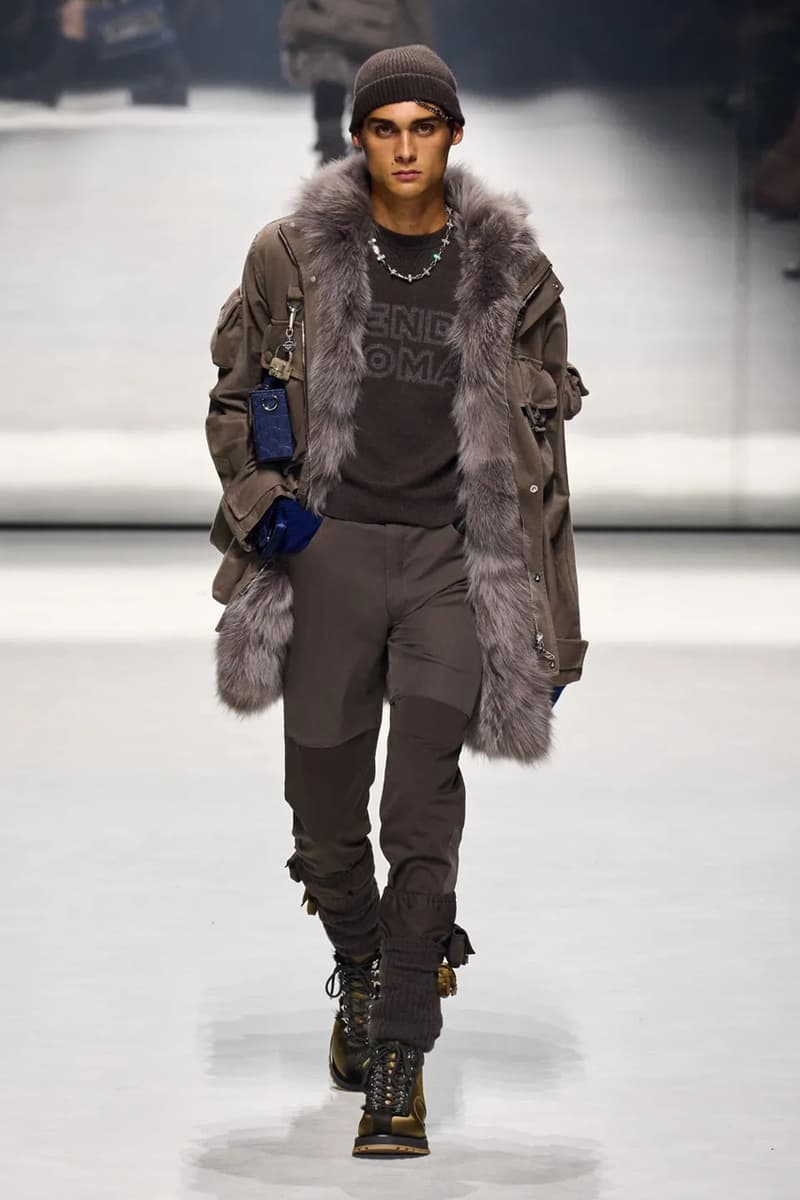 12 of 26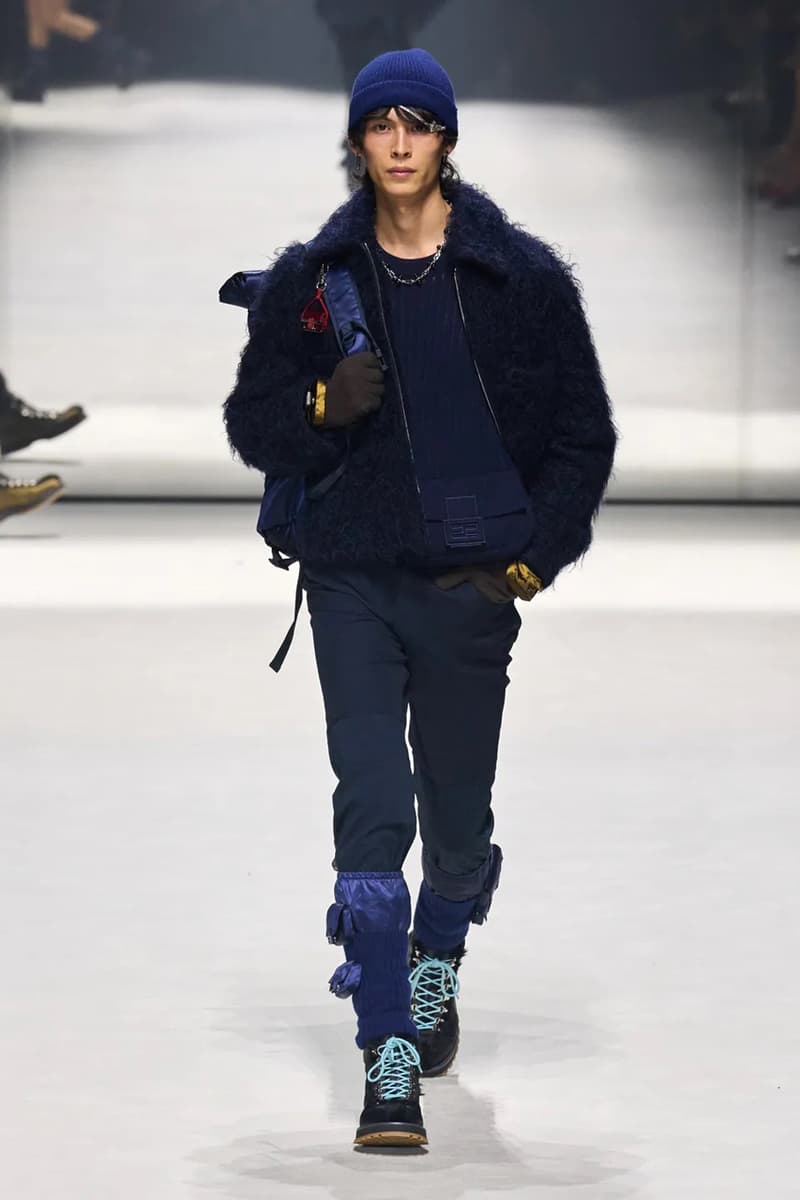 13 of 26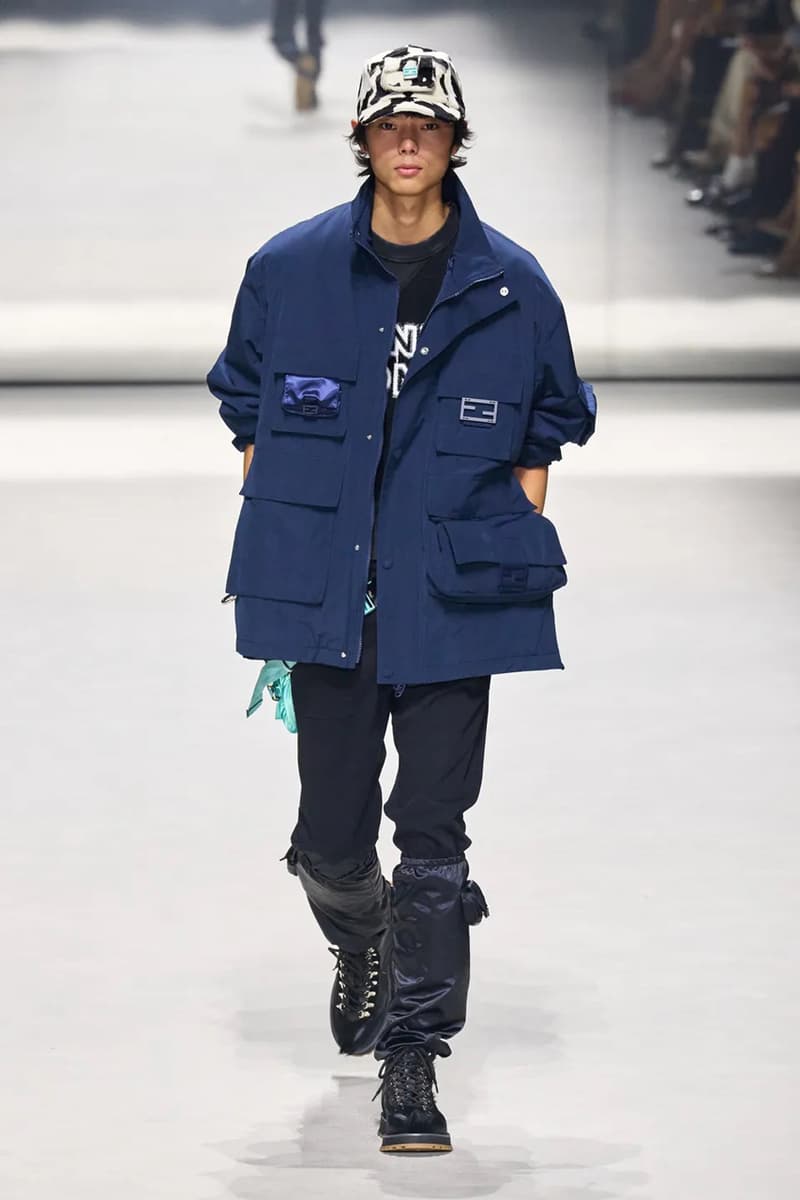 14 of 26
15 of 26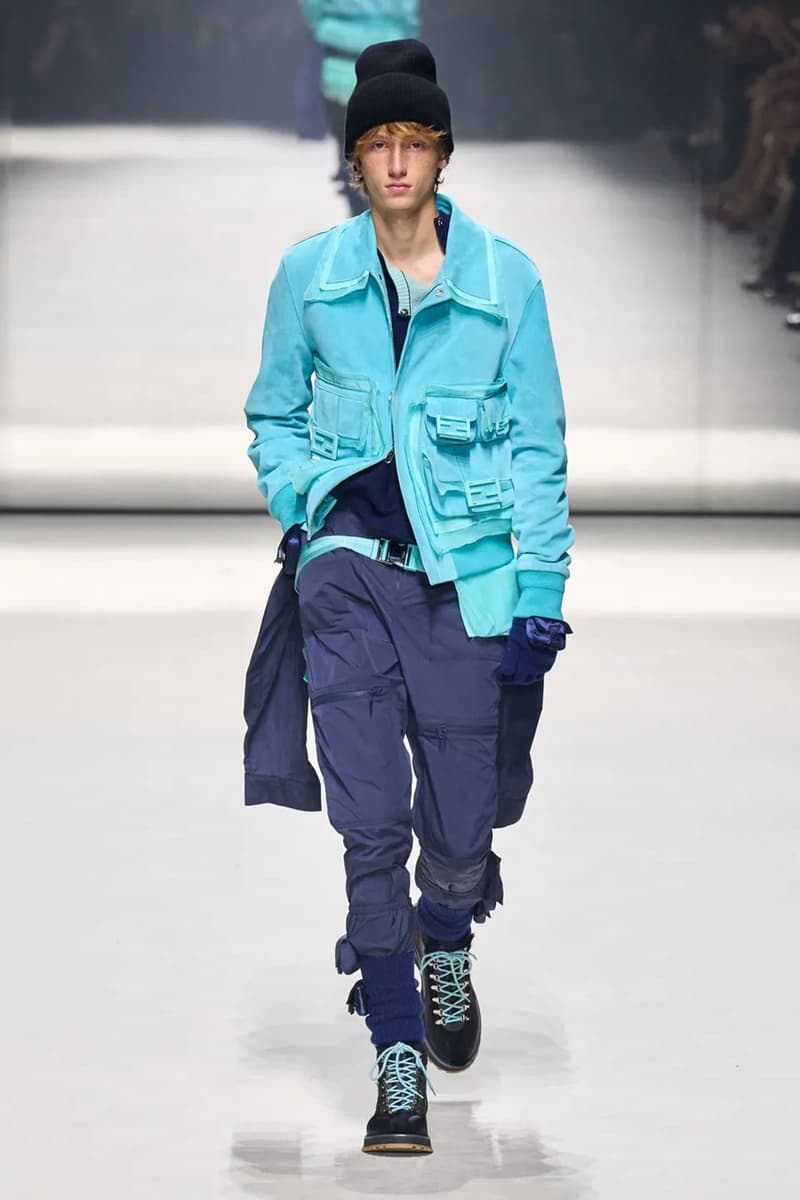 16 of 26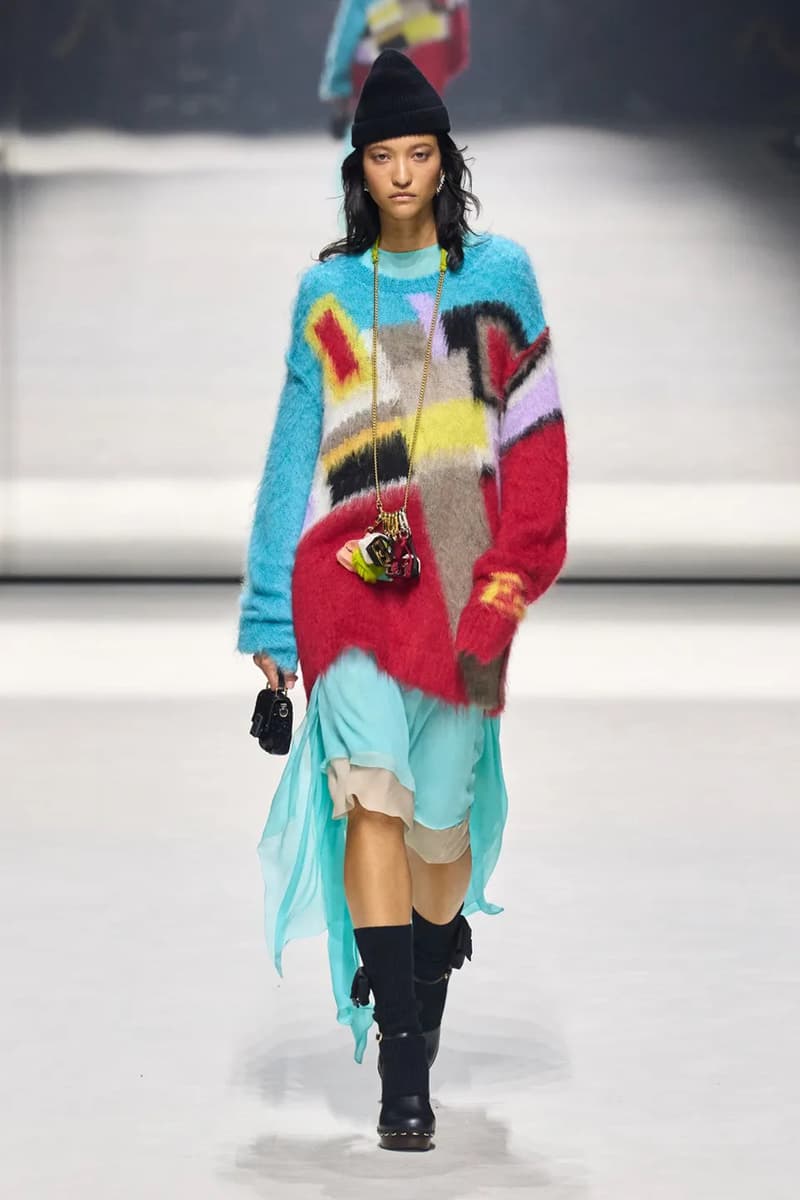 17 of 26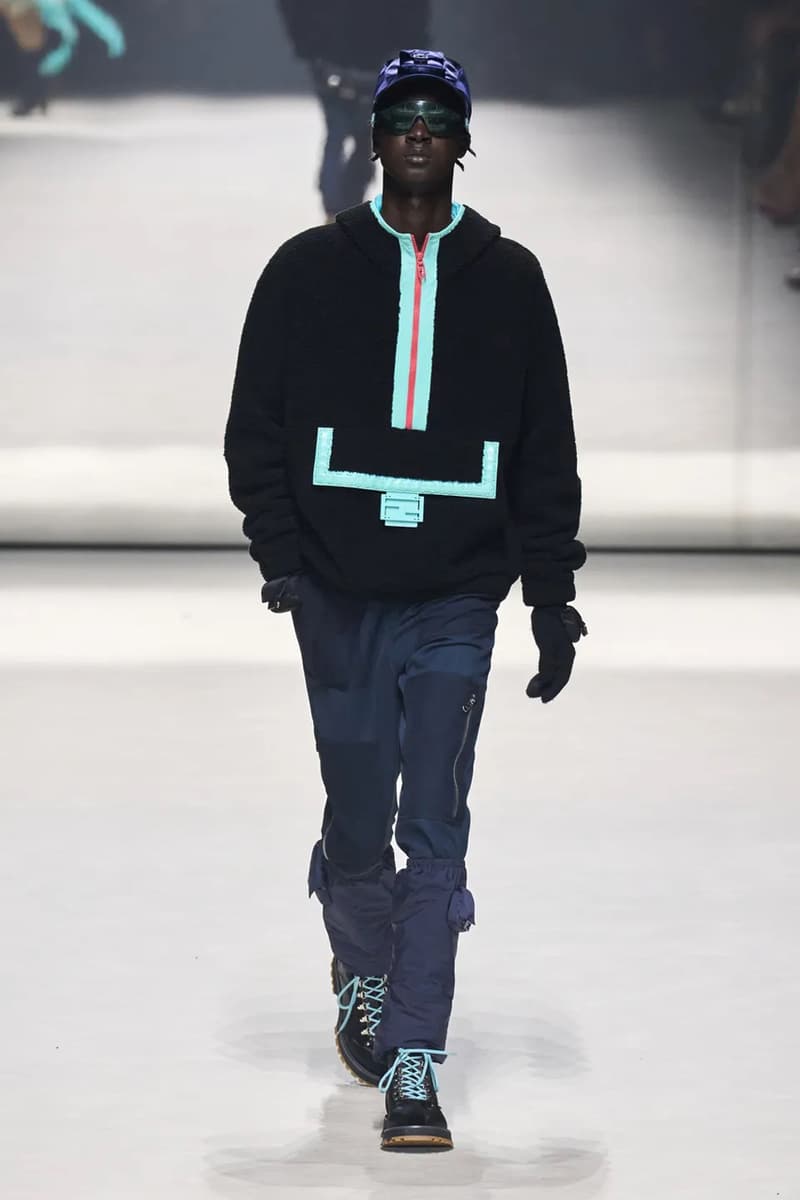 18 of 26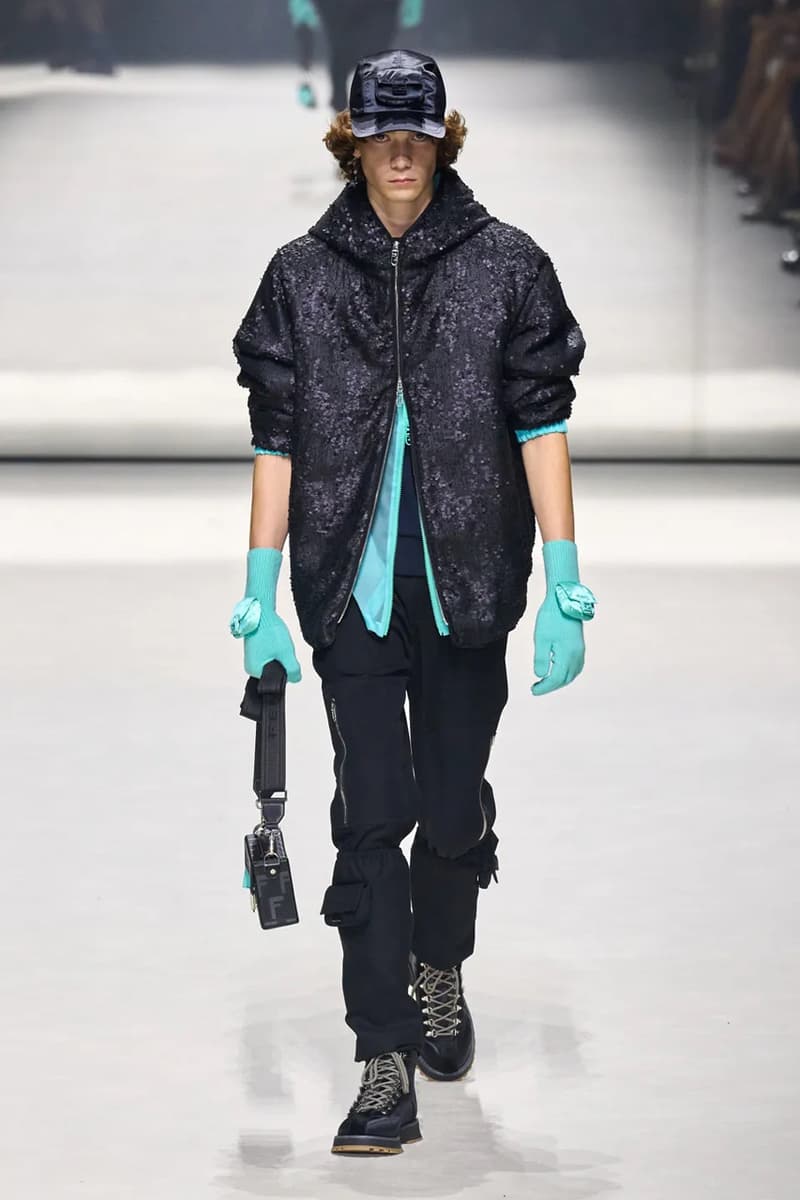 19 of 26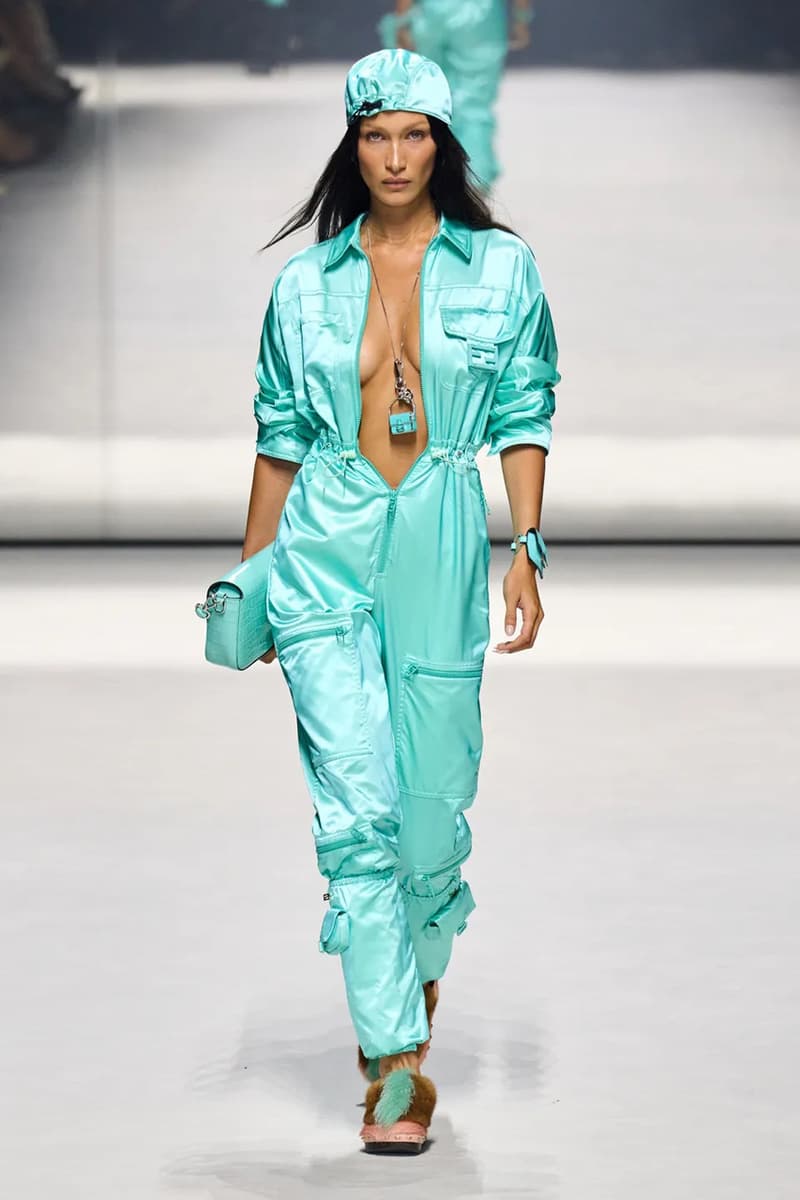 20 of 26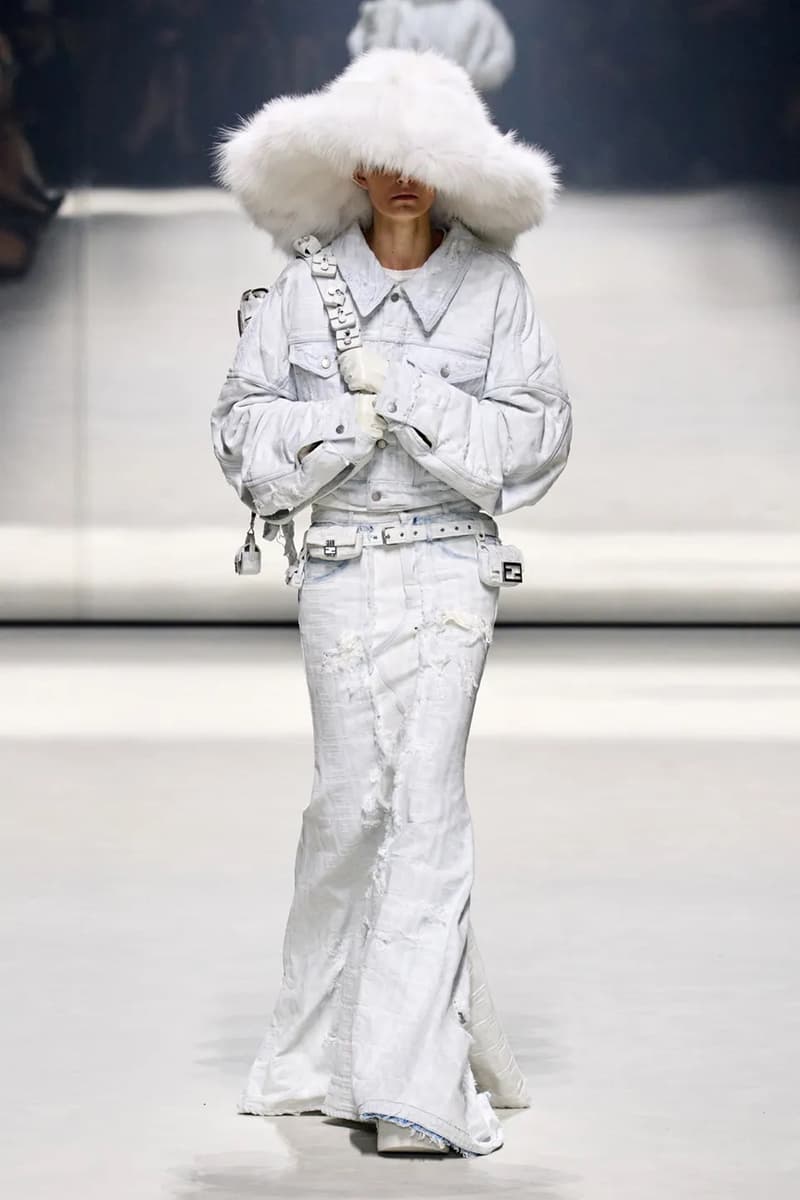 21 of 26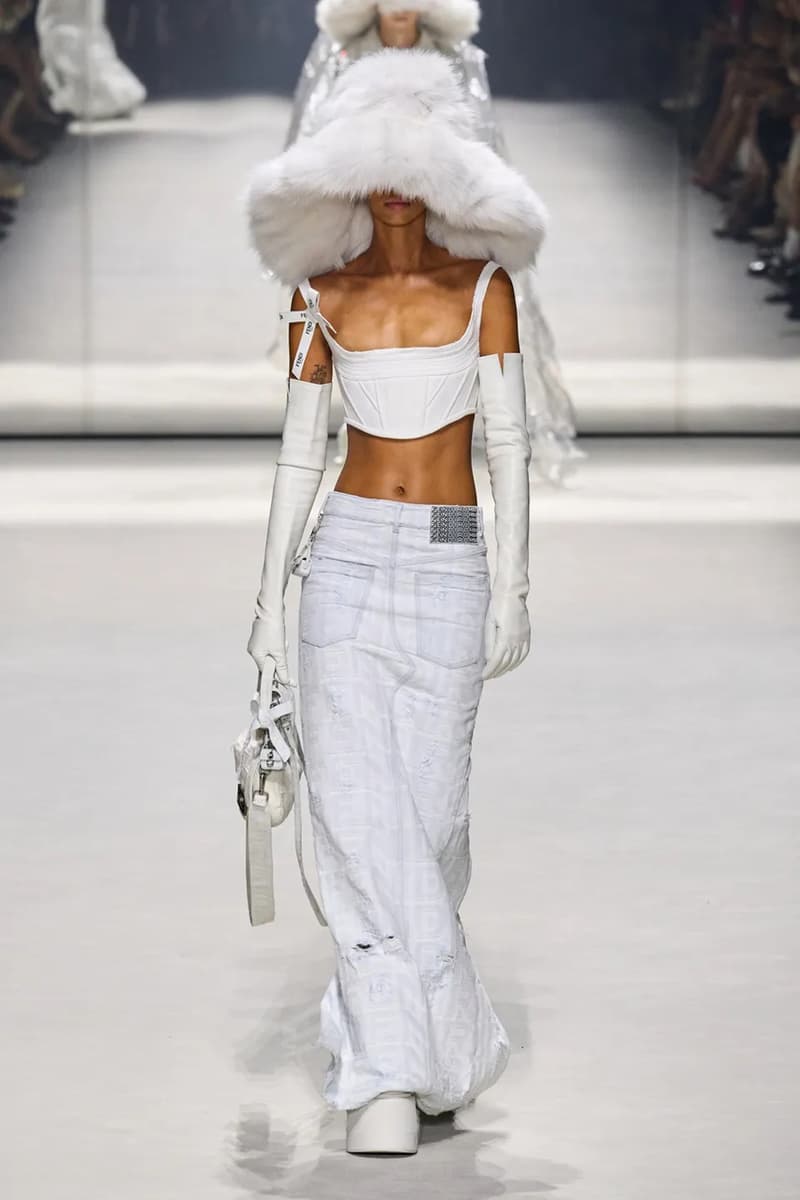 22 of 26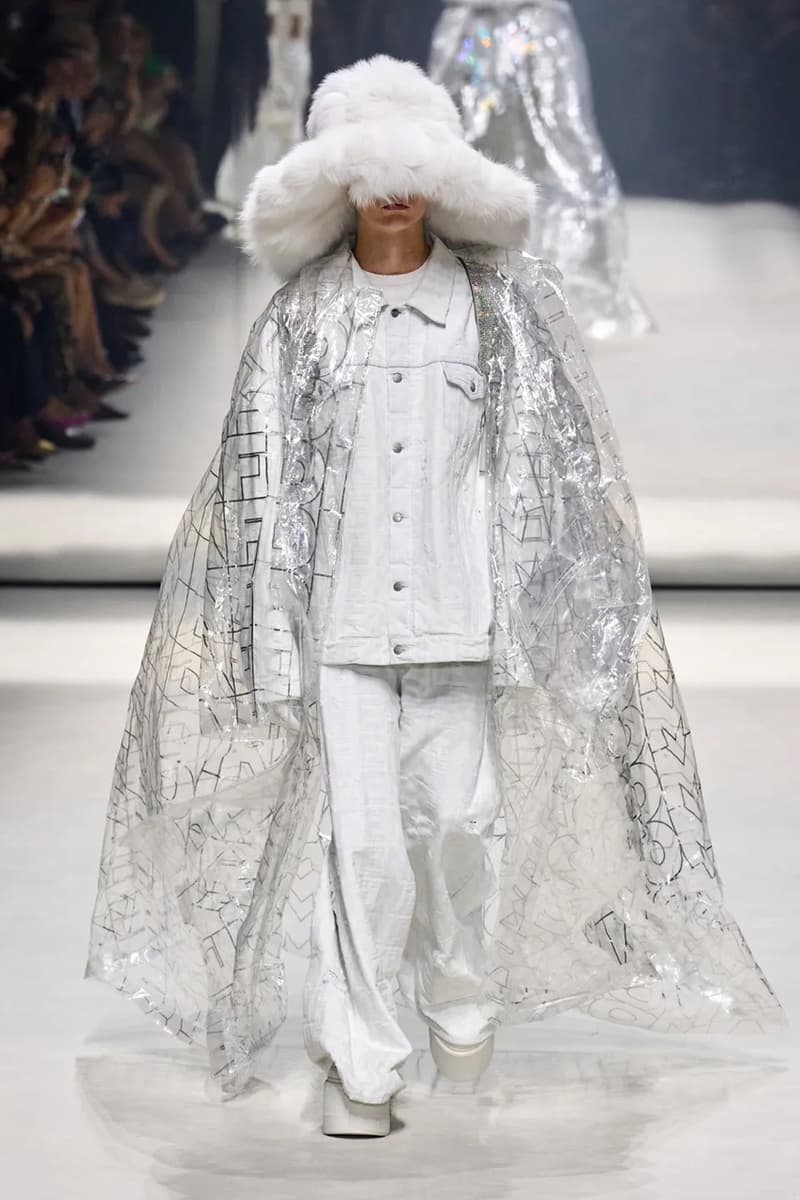 23 of 26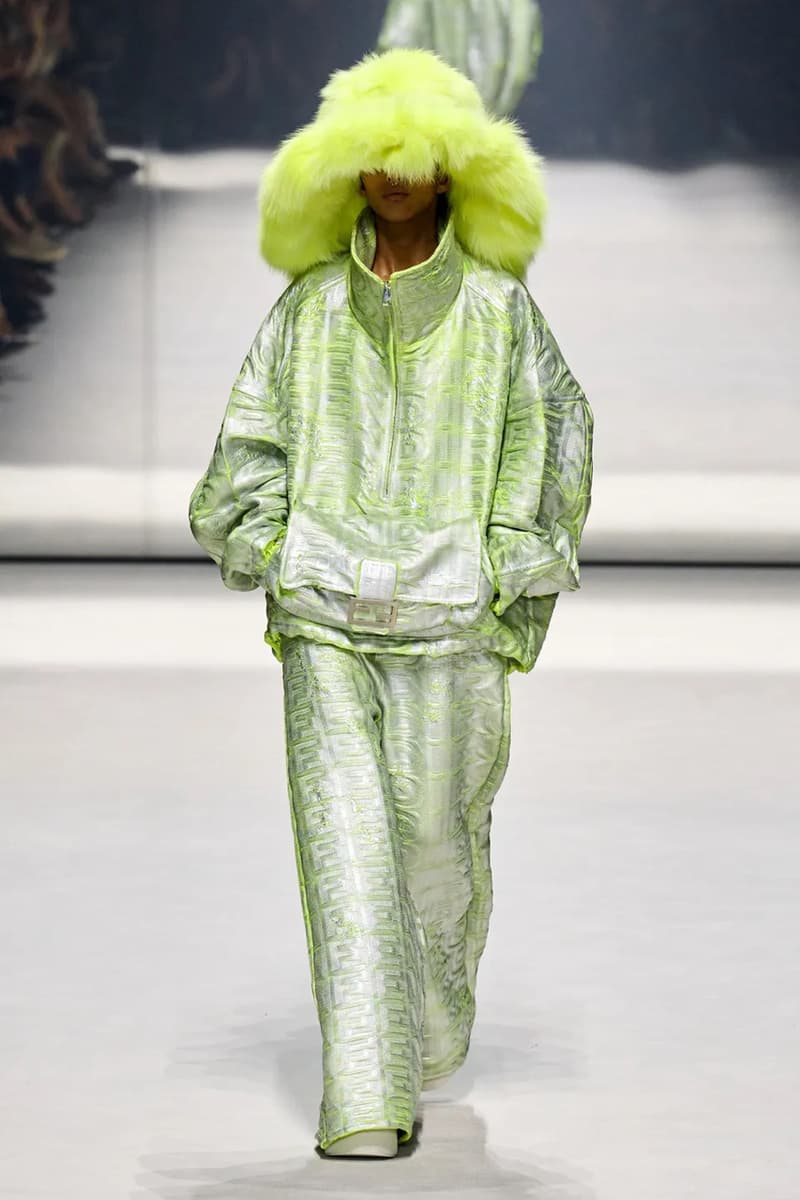 24 of 26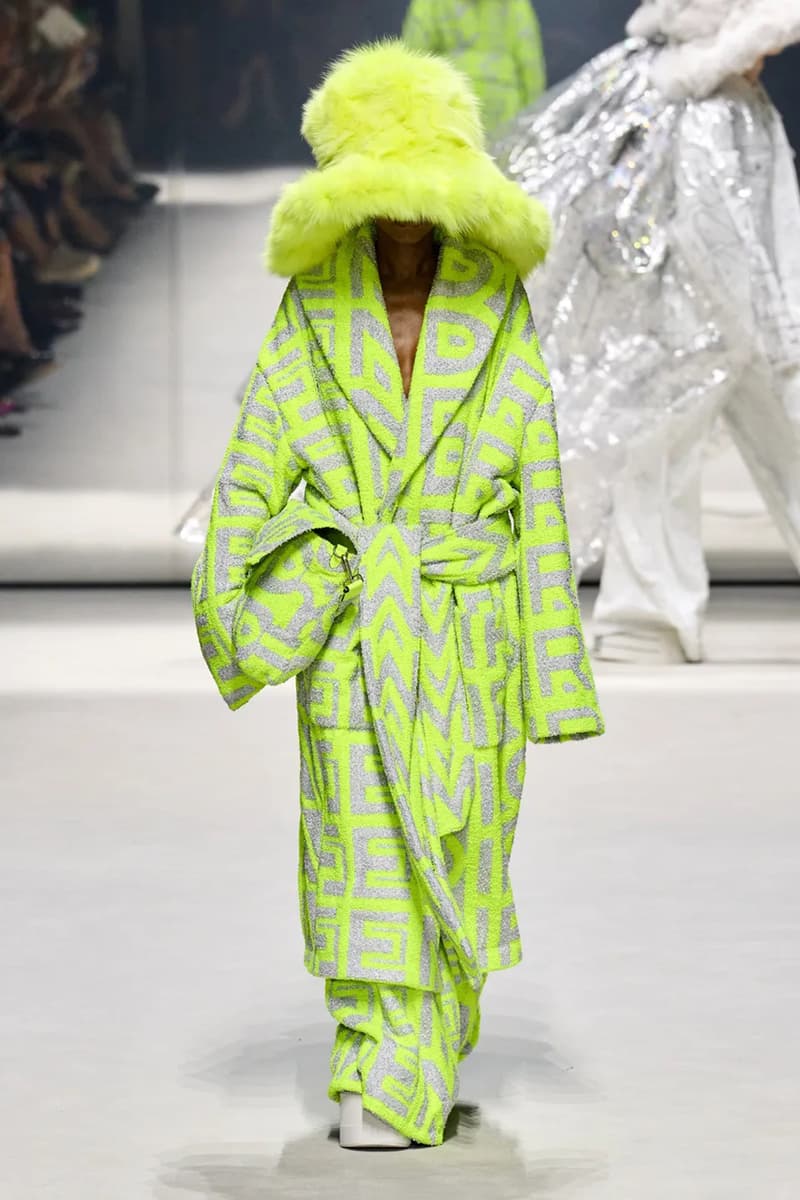 25 of 26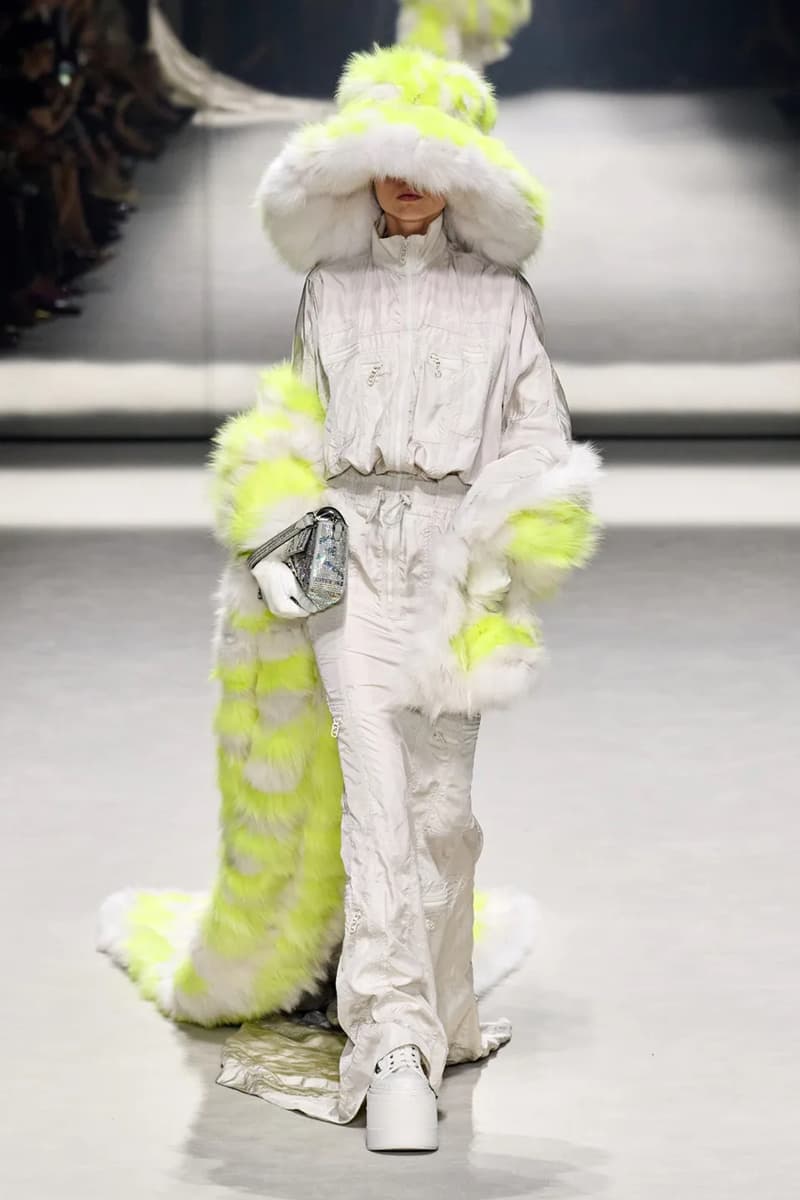 26 of 26
It's apparent that Fendi has found a niche home within the bustling atmosphere of New York City. The brand previously showcased its forward-thinking and next-gen-targeted "F is For Fendi" project in 2017 at New York's Boiler Room and took over the streets of Times Square in 2021 with a Fendi Roma billboard light show. Now – one year later – the brand has returned to the Big Apple to storm New York Fashion Week with its Resort 2023 collection.
With this collection, the brand celebrated the 25th anniversary of its "Baguette" bag by heralding the spirit of collaboration, featuring co-designed elements from Tiffany & Co, Marc Jacobs, Sarah Jessica Parker and Porter. First introduced in 1998, the miniature shoulder bag attained a coveted "It Bag" status after it was featured in a now-classic bag robbery episode of HBO's Sex and the City – where Parker's insanely famous Carrie Bradshaw character donned a glittered version and exclaimed, "It's not a bag, it's a Baguette."
On the runway for Resort '23, Fendi's appreciation for NYC street style was apparent in its presentation of layered knits, artisanal denim, stacked accessories and technical outerwear. Utility – as a theme – was the design focus of the collection's ready-to-wear approach and included leather windbreakers with color-blocked front chest plackets, moire bomber jackets with double-zip closure and envelope-sized pocket enclosures, along with tonal cargo pants and car coats with exterior zip detailing. "Fendi Roma" logo shirts, military boots and decorated beanies were topped off by shimmery sequined separates and two-toned sports jackets.
The Tiffany "T" logo combined with Fendi's inverted "F" logo appeared as graphicized hardware elements on "Tiffany Blue"-colored satin Baguette's, outerwear and baseball caps. The collection's standard-size bags also introduced a super-mini Baguette – akin to the miniature size of the "Saddle Bag" that was seen on the Dior x ERL men's runway – with multi-pocket compartments. The mini-Baguette was also affixed to baseball caps, belts and hand gloves. Moreover, with Porter's expert take on craftsmanship and ornamental detailing, the Japanese brand's stamp can be seen with the collection's introduction of the "Bum Baguette" – highlighting the bonded nylon technique seen on the runway.
SJP's aforementioned SATC Baguette made a re-appearance on the runway, as she co-designed a capsule of the updated bag (alongside Silvia Venturini), in bright hues of pink, blue and purple degradé sequins. Inside each of the SJP capsule items, Bradshaw's memorable line, "It's not a bag, it's a Baguette" is inscribed to commemorate the bag's legendary status.
Piggybacking on Parker's iteration, Jacobs – who is no stranger to the world of "It Bag" status – incorporated a graffiti-style font placement of "The Baguette Bag" onto a newly introduced oversized version, using the block-letter font style that similarly appears on his eponymous "The Tote Bag." Additionally, Jacobs' iconic Fall 2012 oversized "pimp hats" also made an updated appearance here, in the form of white fluro recycled fur, worn with broken white denim, oversized cellophane opera capes alongside the enlargened Baguette's.
For Kim Jones – Fendi's Artistic Director of Couture and Womenswear – the spirit of collaboration has seen no limits as he's previously extended himself to work with multiple brands over the past few years, including Versace, ERL and Kim Kardashian's Skims line.
Speaking emphatically about this current collection, Jones says, "I didn't want to do a traditional 'collection' for the anniversary. Rather it's a celebration of a time, of the moment the Baguette became famous. I relate that time to a sense of freedom in excess and fun – both qualities the Baguette possesses."
Jacobs chimed in on Jones' sentiment, stating: "I've got one word: Fendiroma. And it is one word! It is another land, this Fendiroma… And I've got two words: The Baguette. It's a bag – and I am never one to shy away from an iconic bag."
Commenting on the Baguette's iconic history, Venturini (Fendi's Artistic Director of Accessories and Menswear), shared, "It was a special day when I designed this bag; the stars aligned. The horoscope said it was a Fendi day."
The complete co-designed Fendi Resort 2023 collection can be viewed on the brand's website.
Elsewhere in New York Fashion Week, Eckhaus Latta's SS23 collection fashioned its own status quo.