Eckhaus Latta SS23 Fashions Its Own Status Quo
On a gardened runway inside New York's serene El Jardin del Paraiso.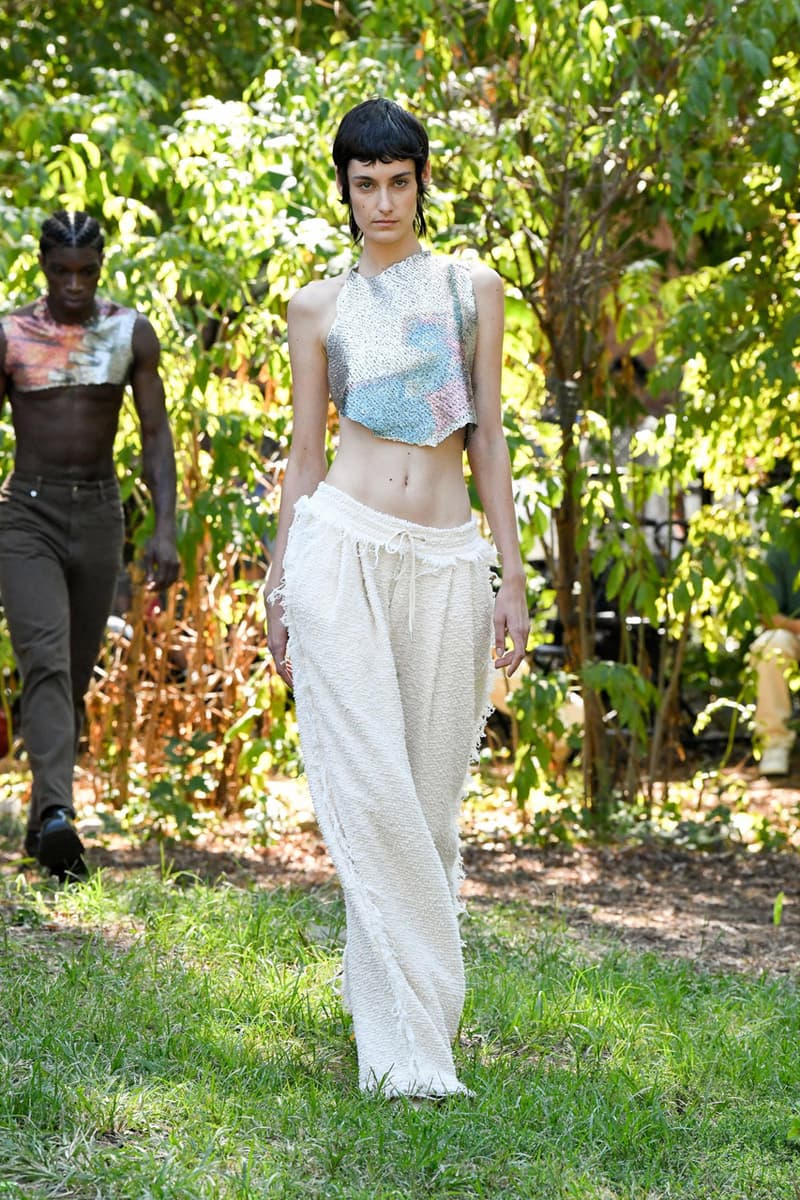 1 of 30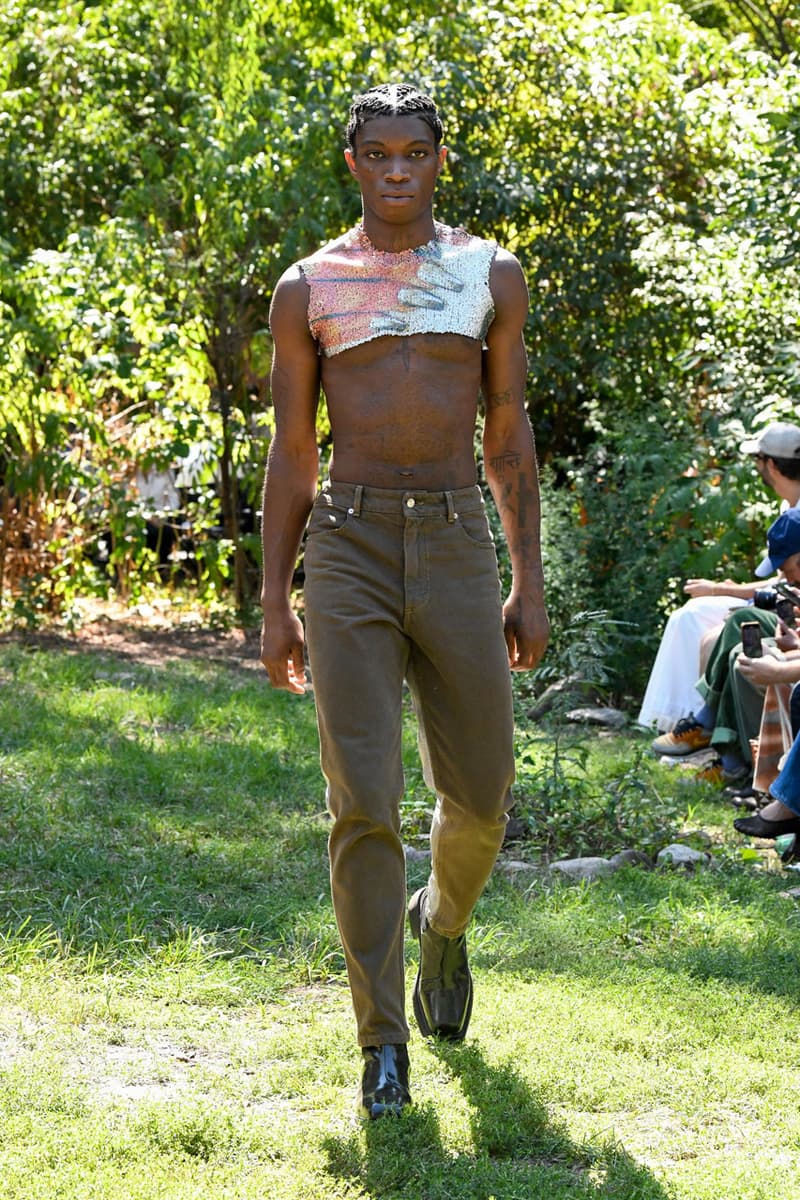 2 of 30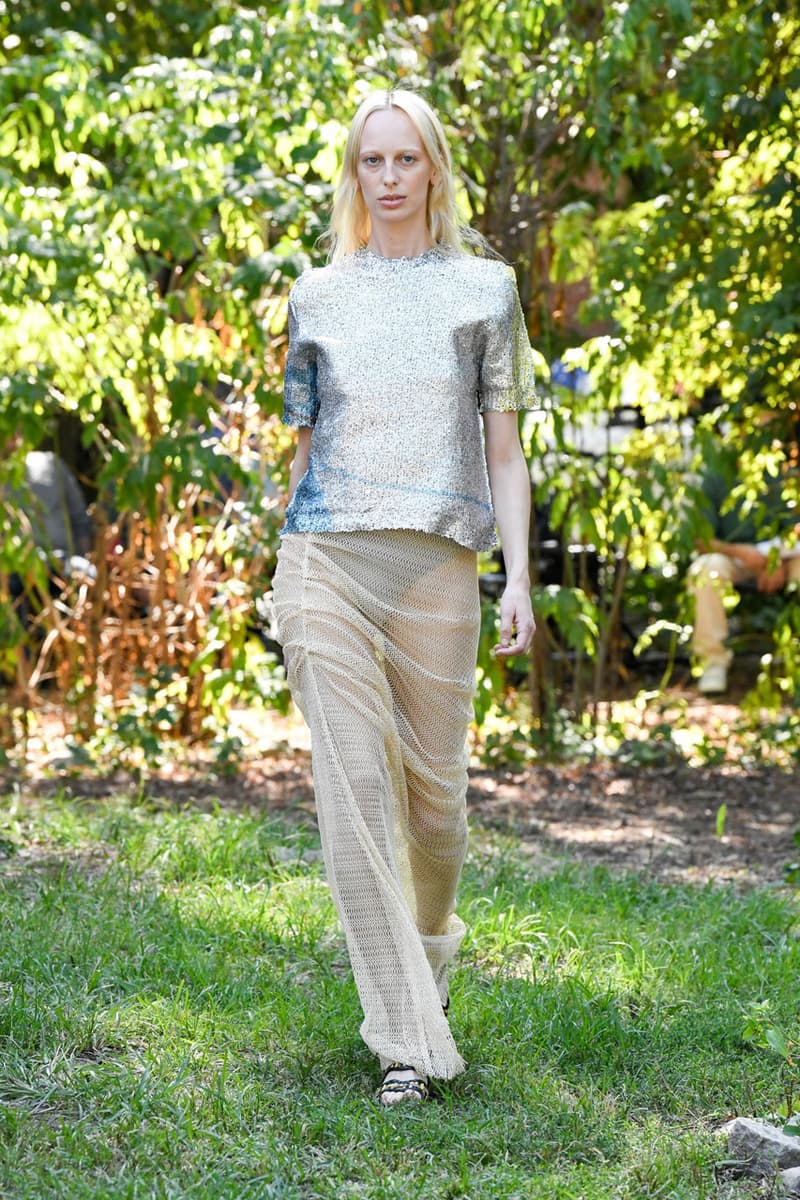 3 of 30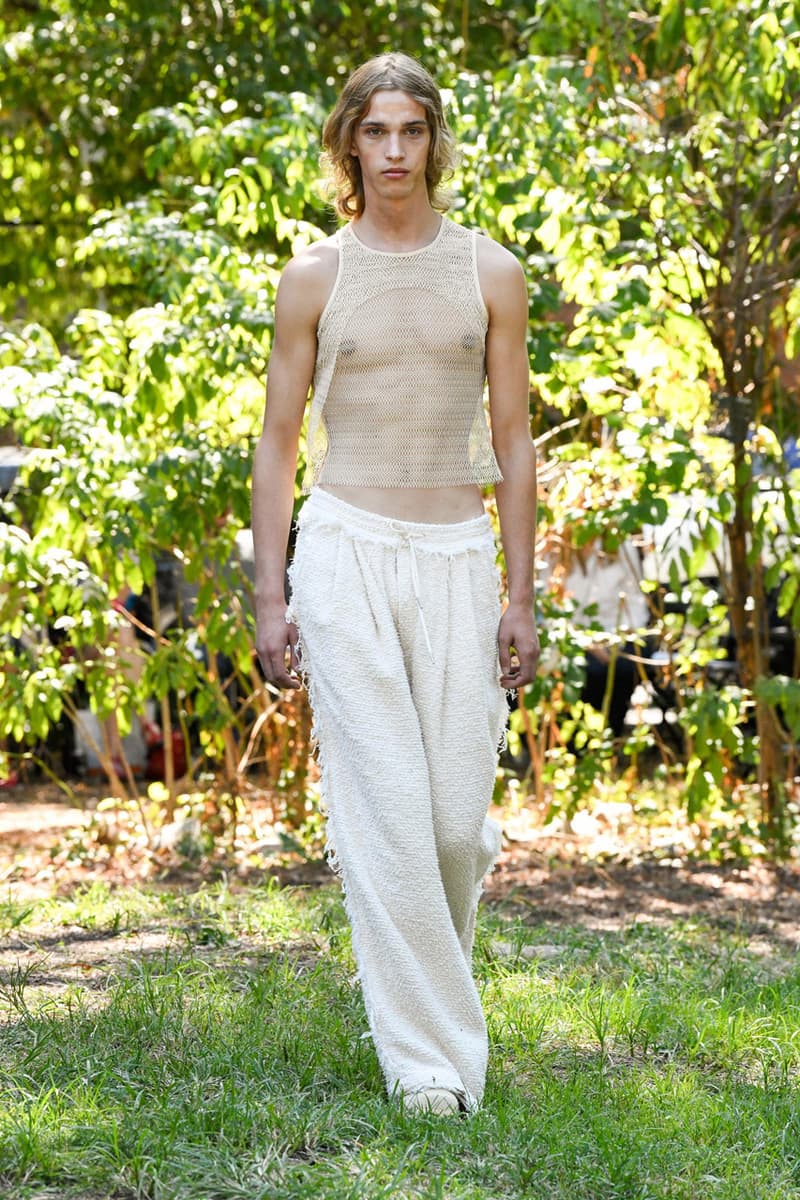 4 of 30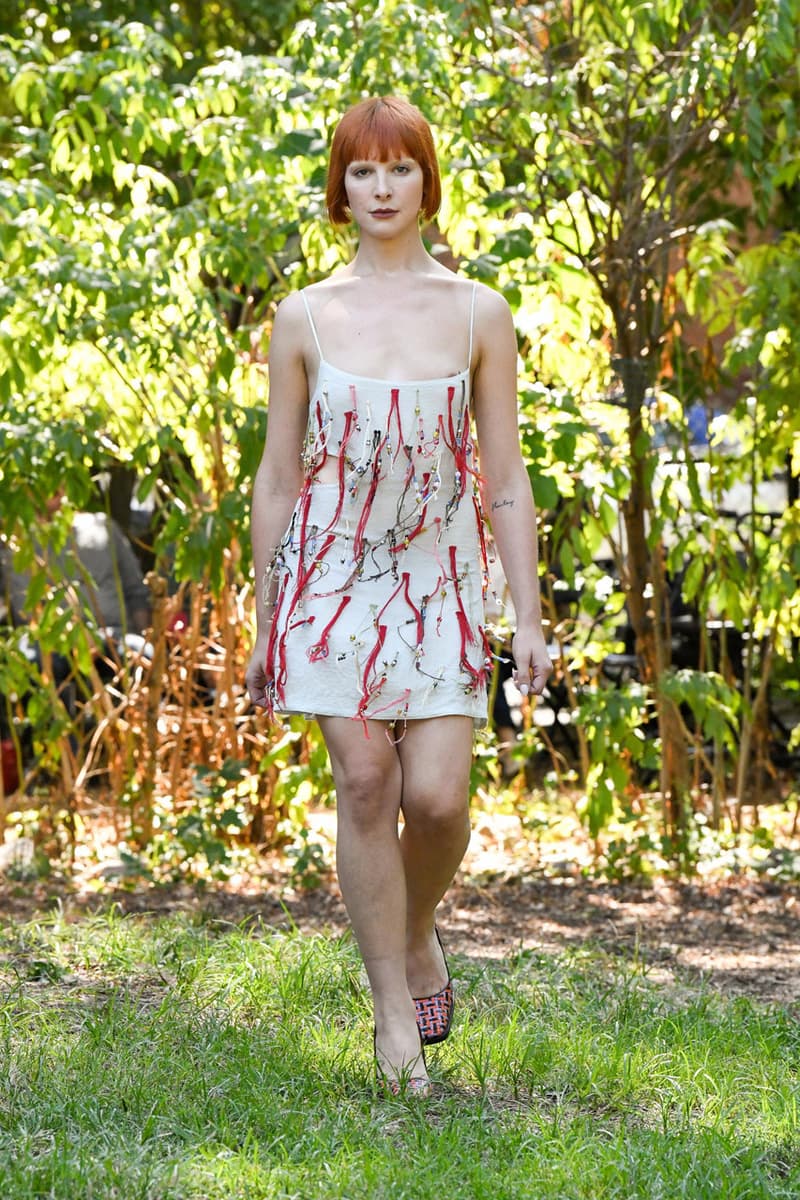 5 of 30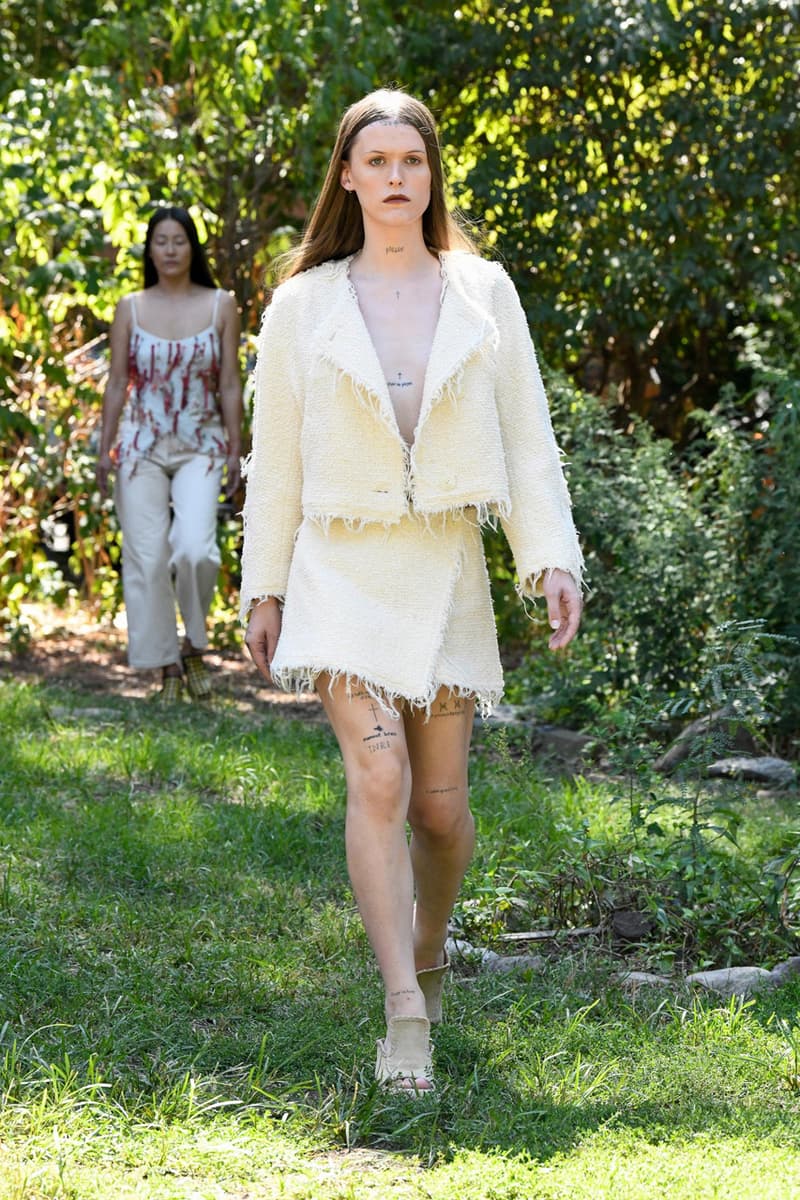 6 of 30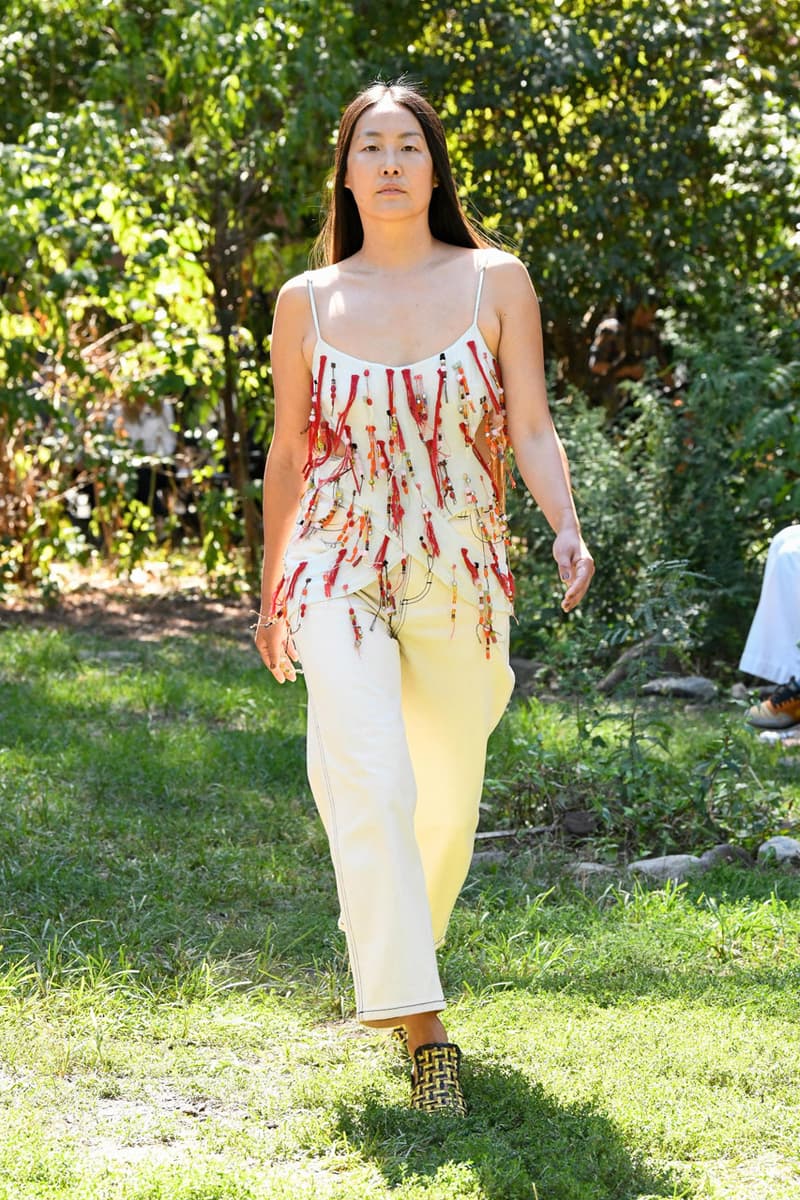 7 of 30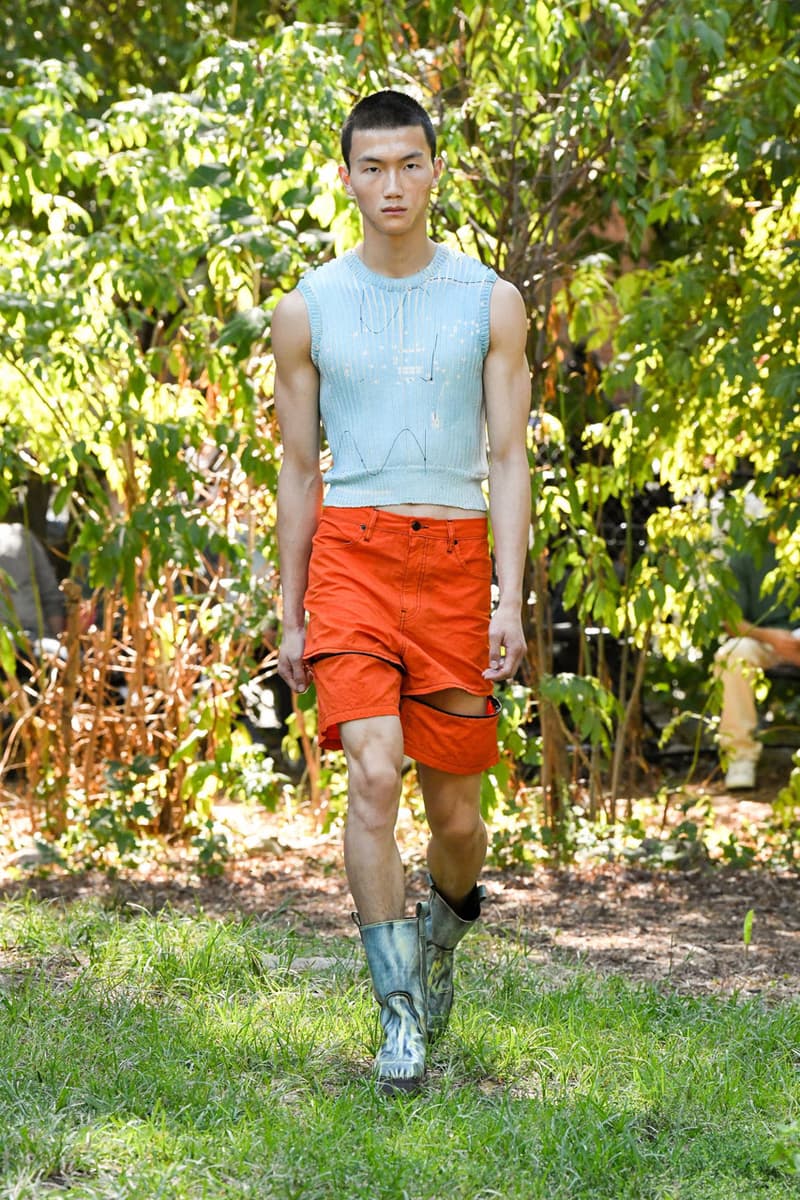 8 of 30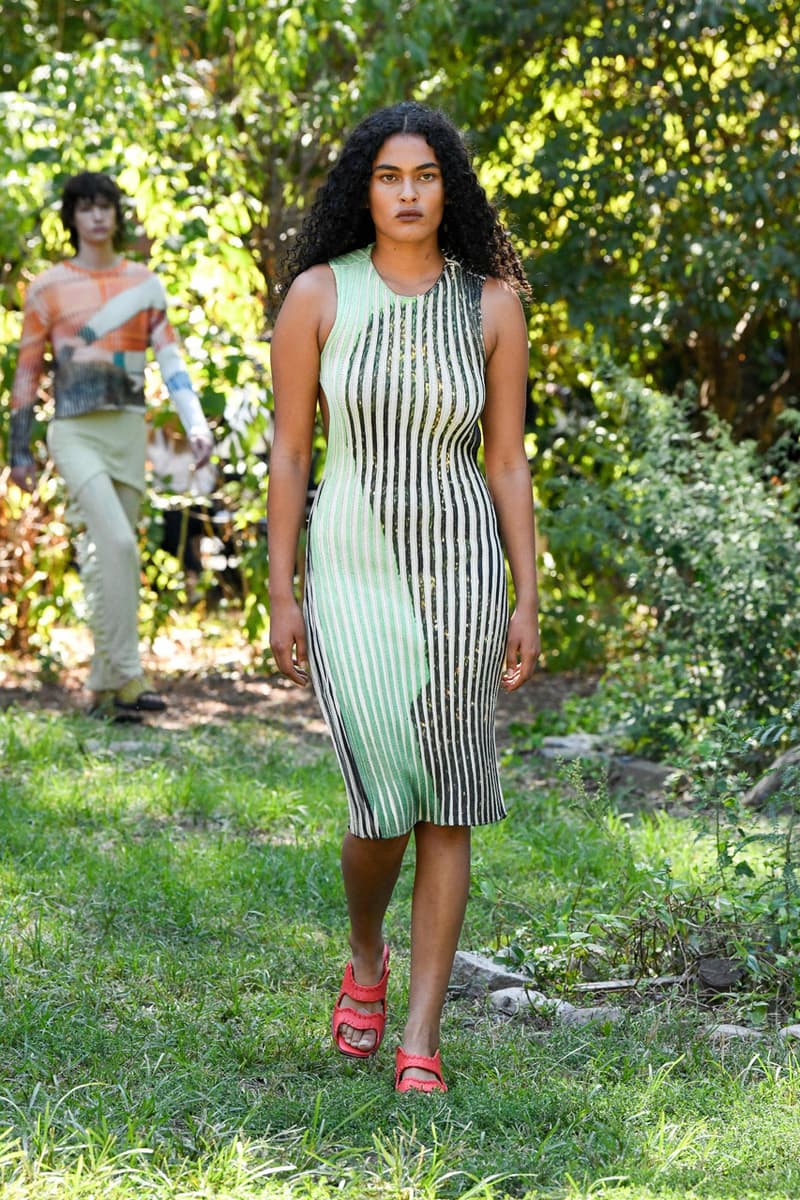 9 of 30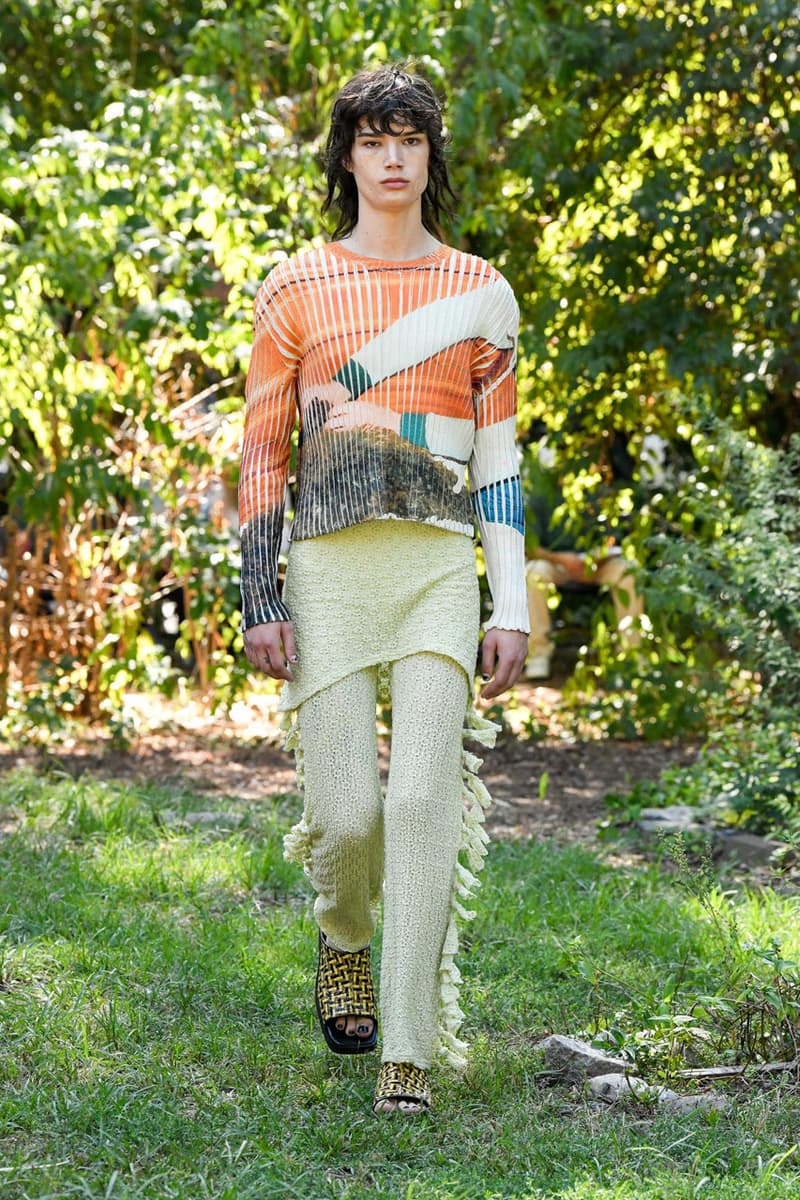 10 of 30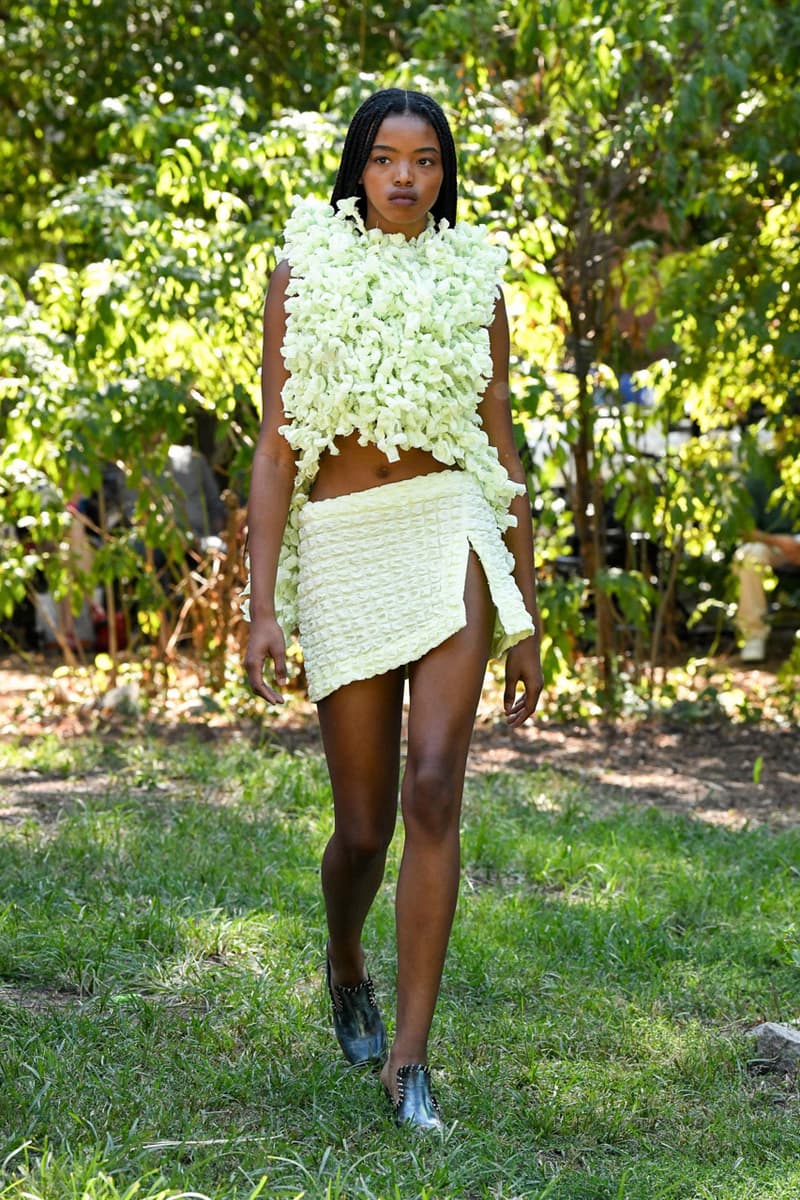 11 of 30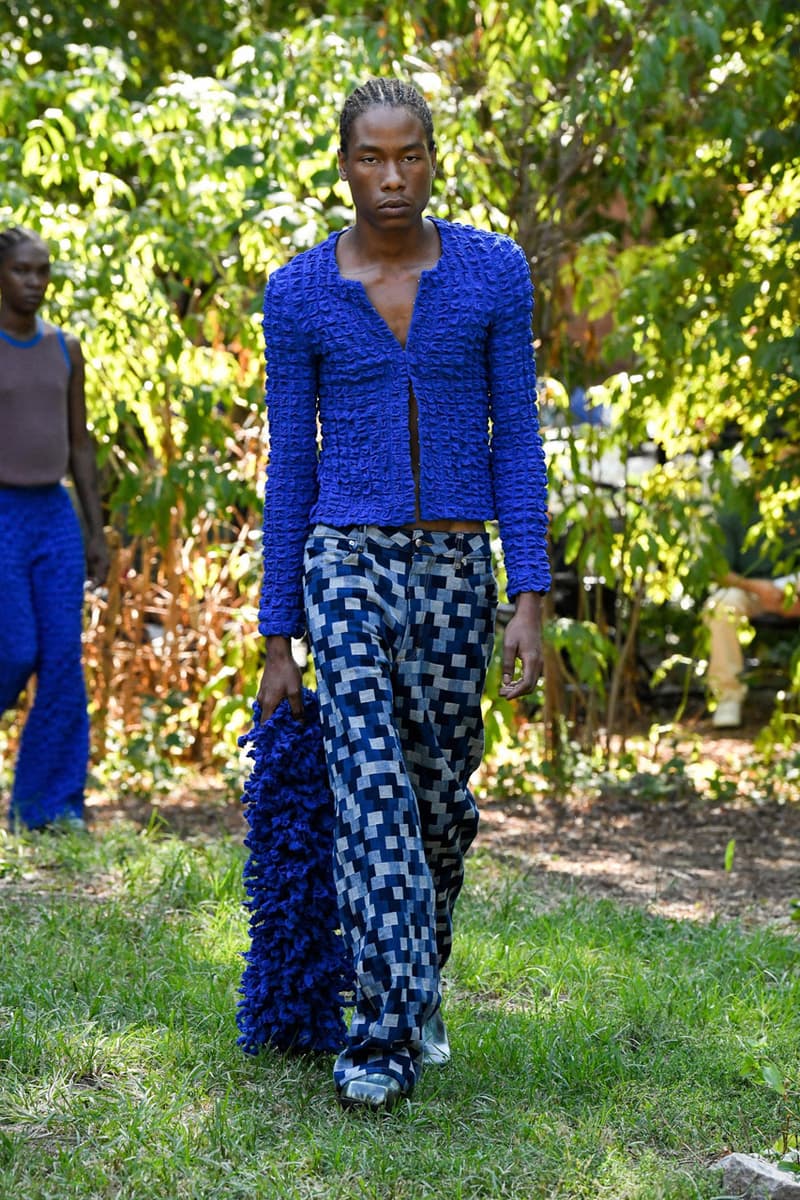 12 of 30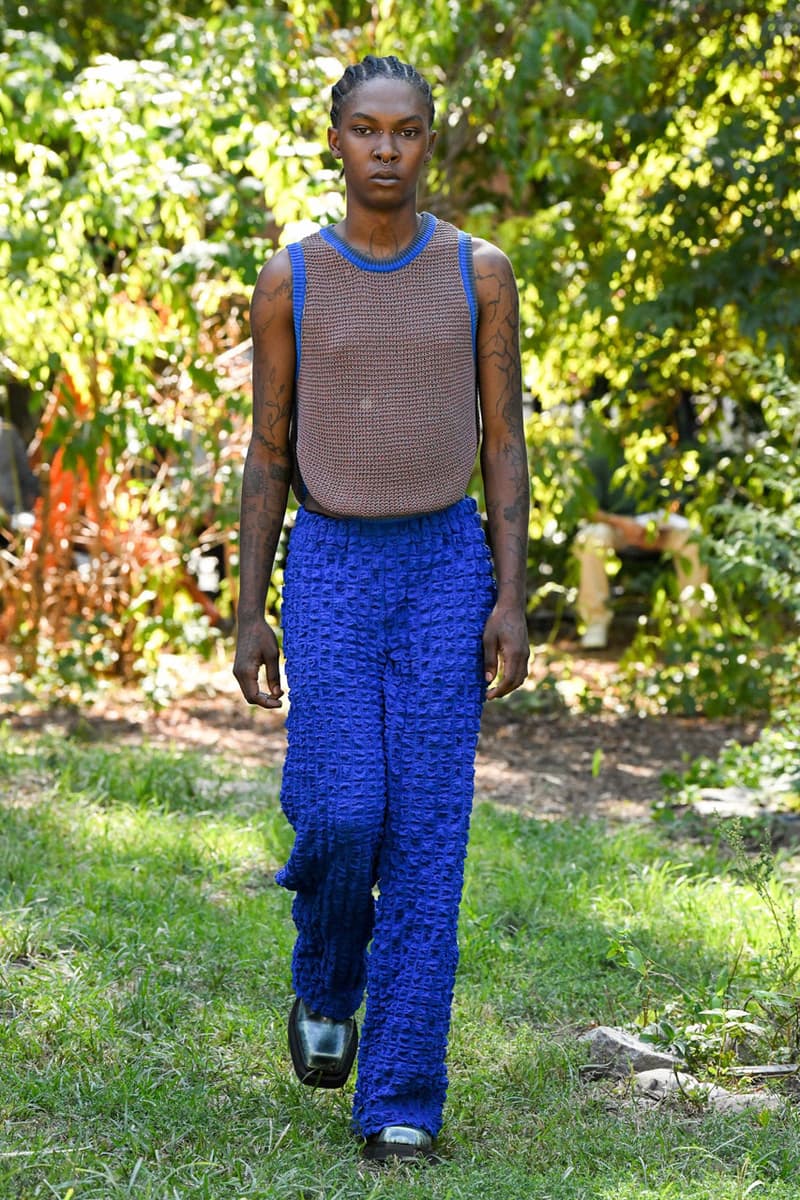 13 of 30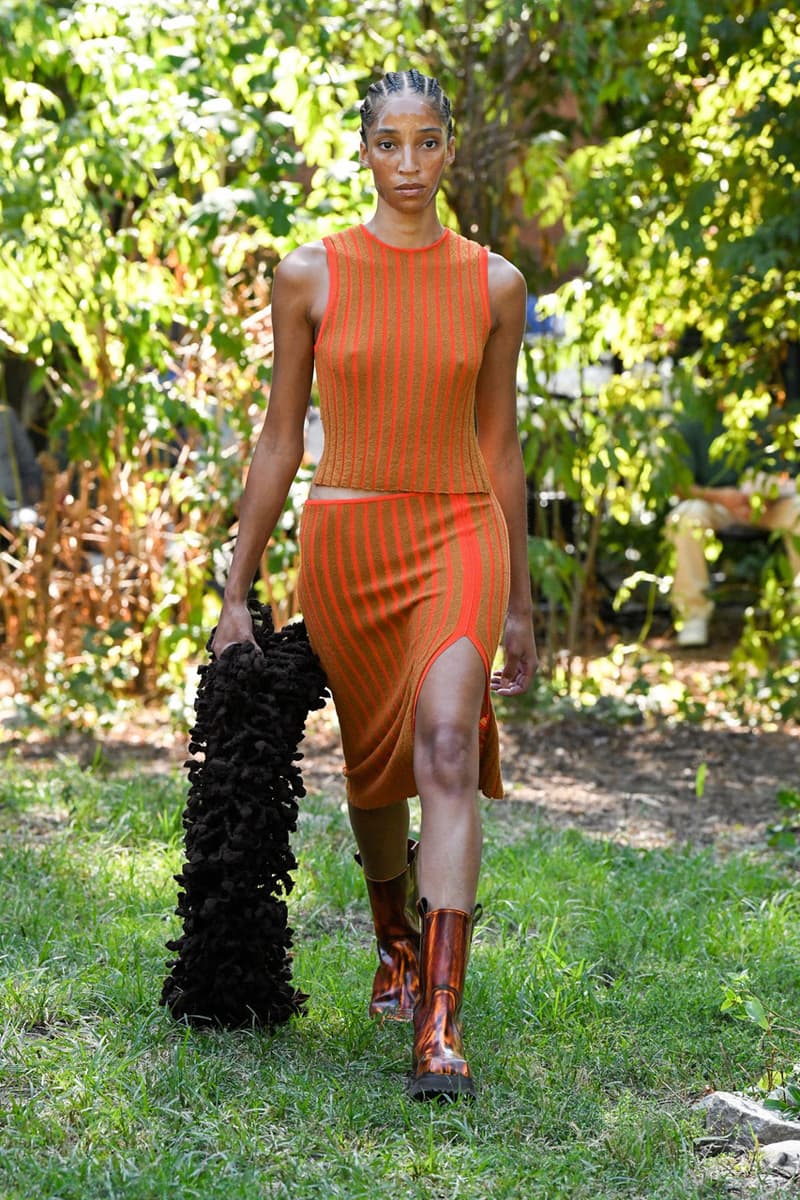 14 of 30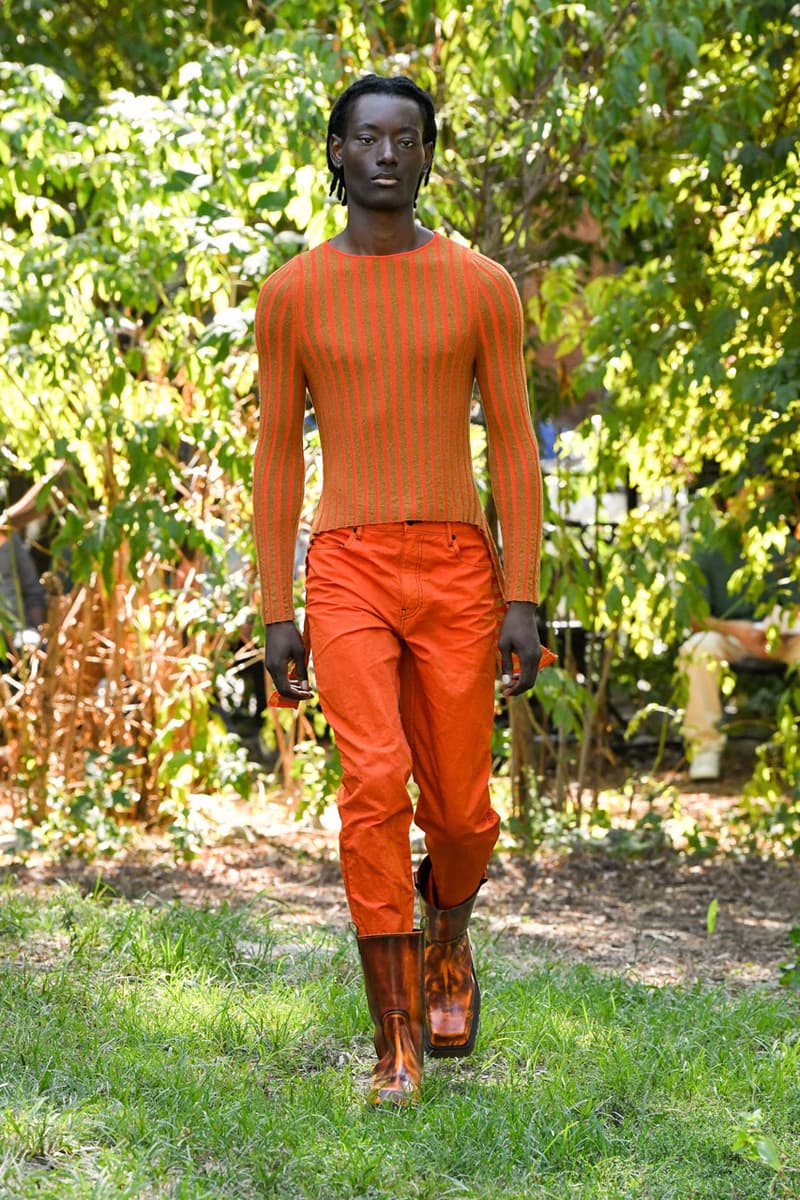 15 of 30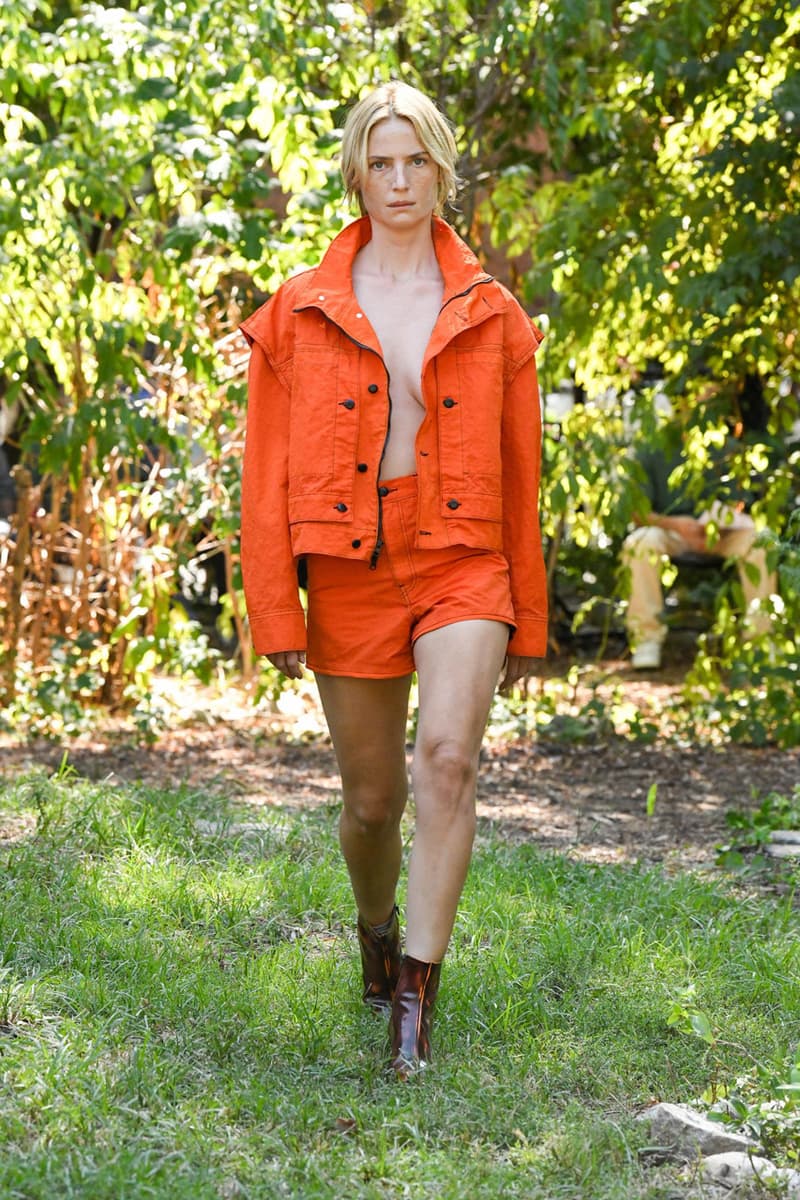 16 of 30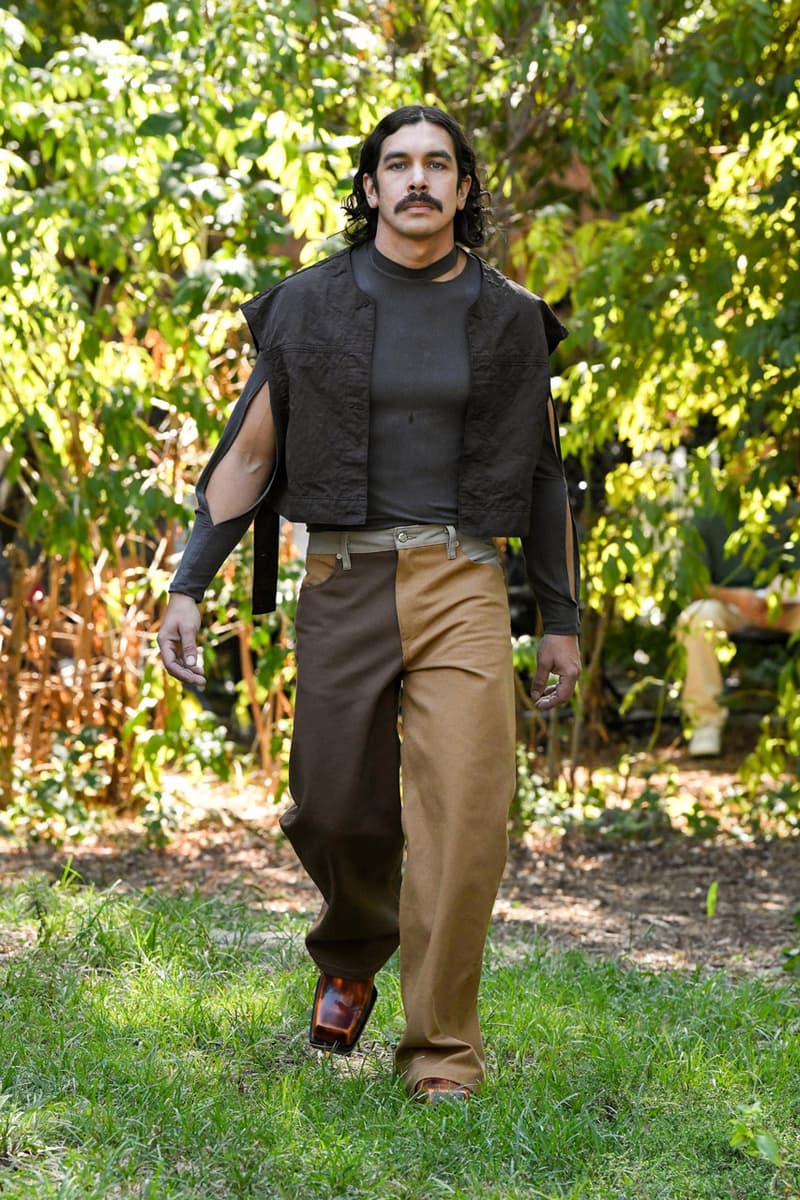 17 of 30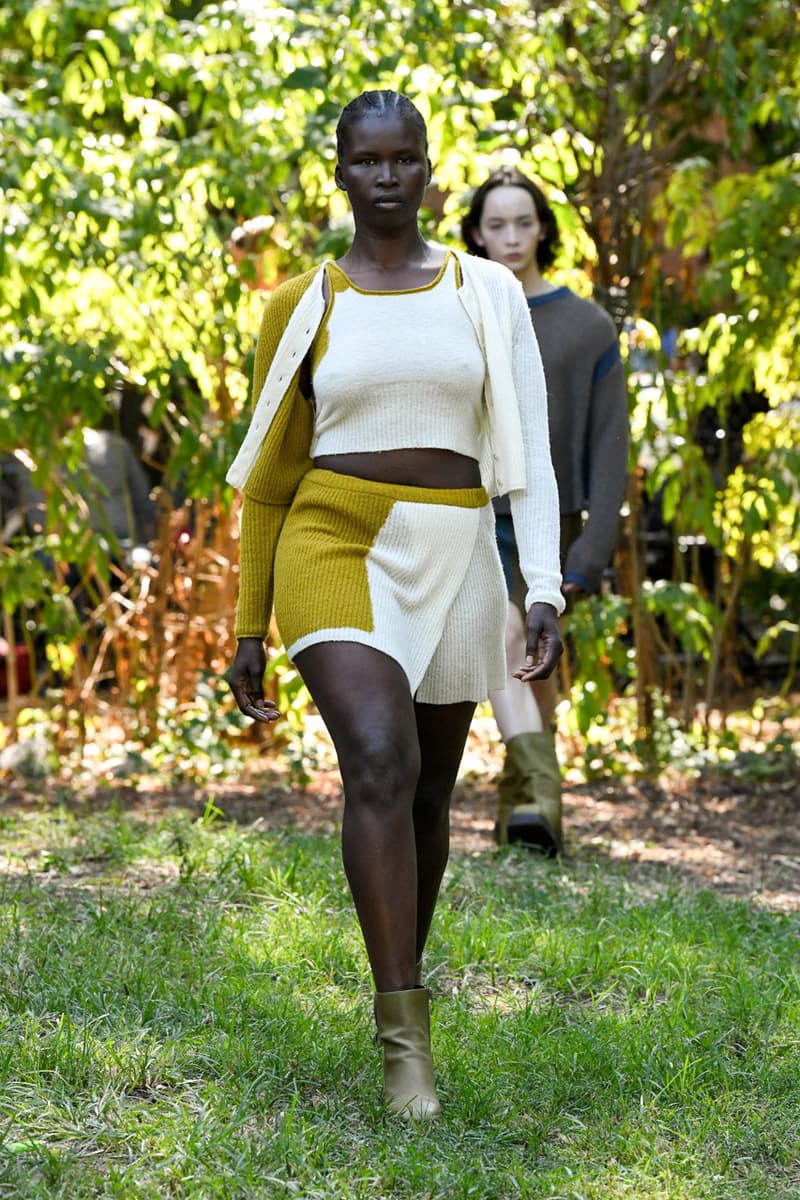 18 of 30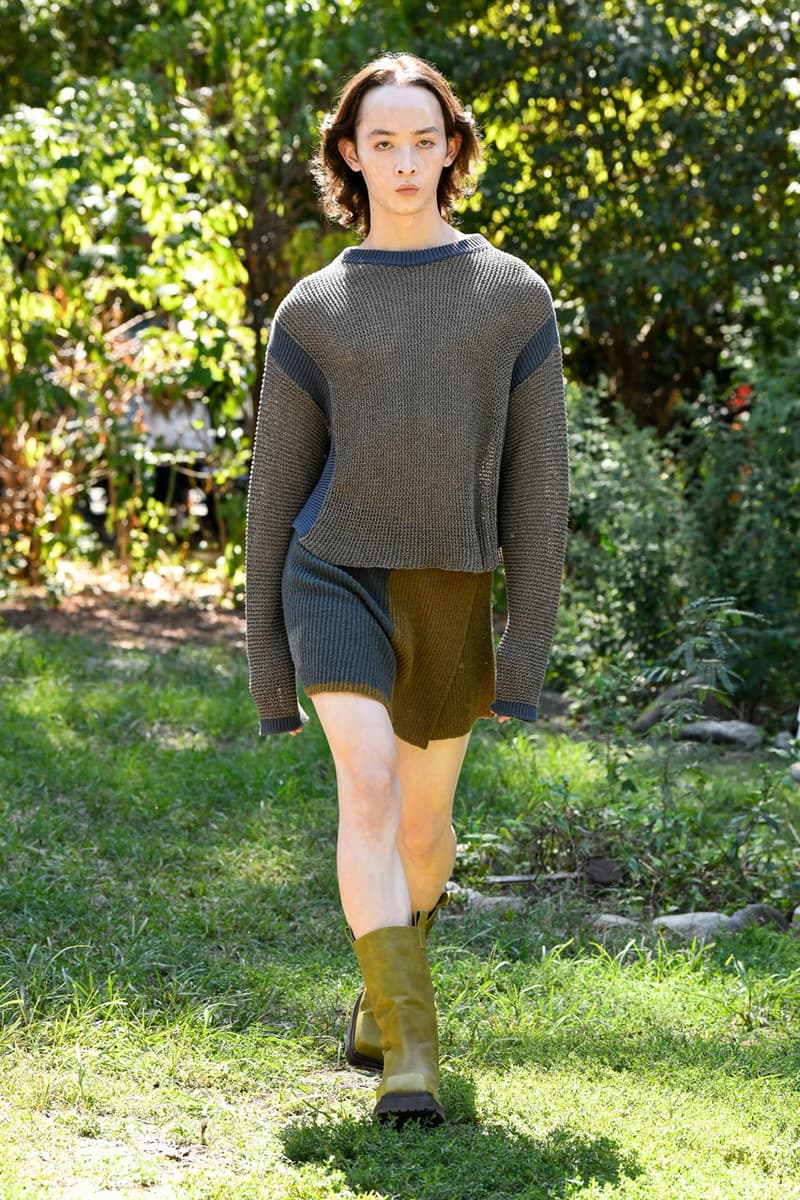 19 of 30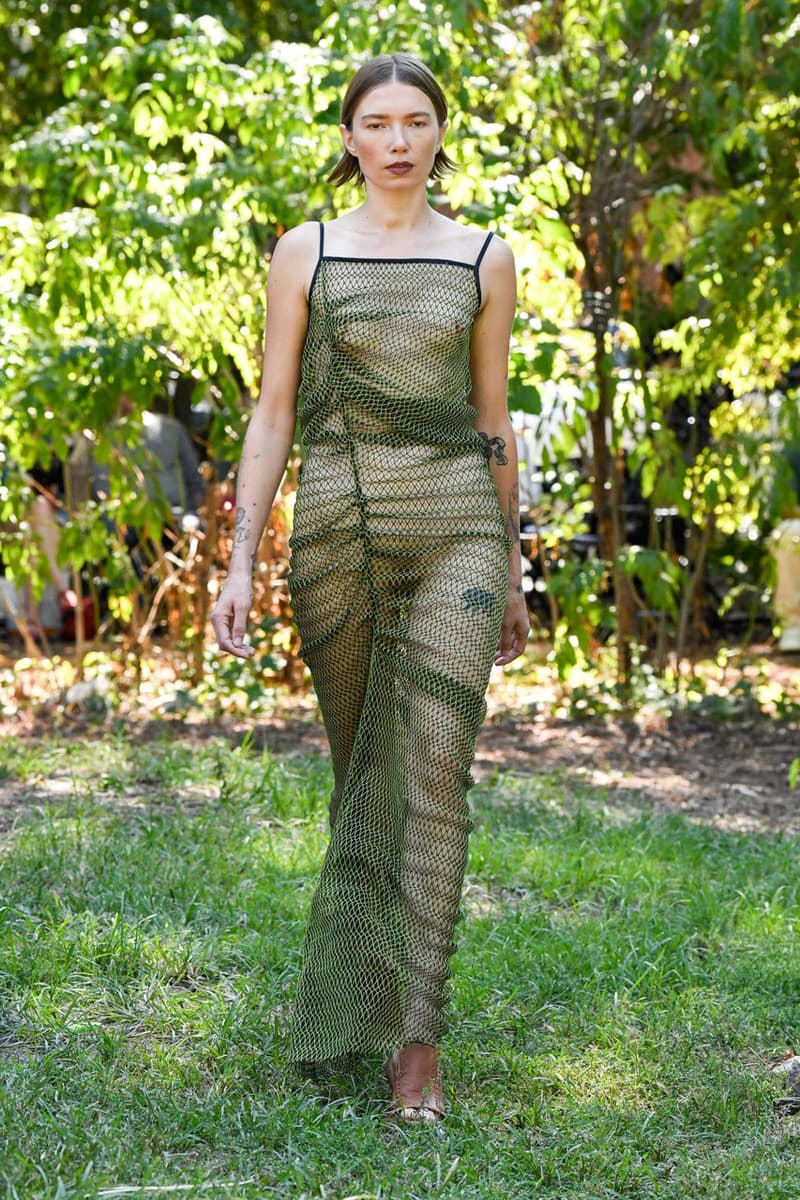 20 of 30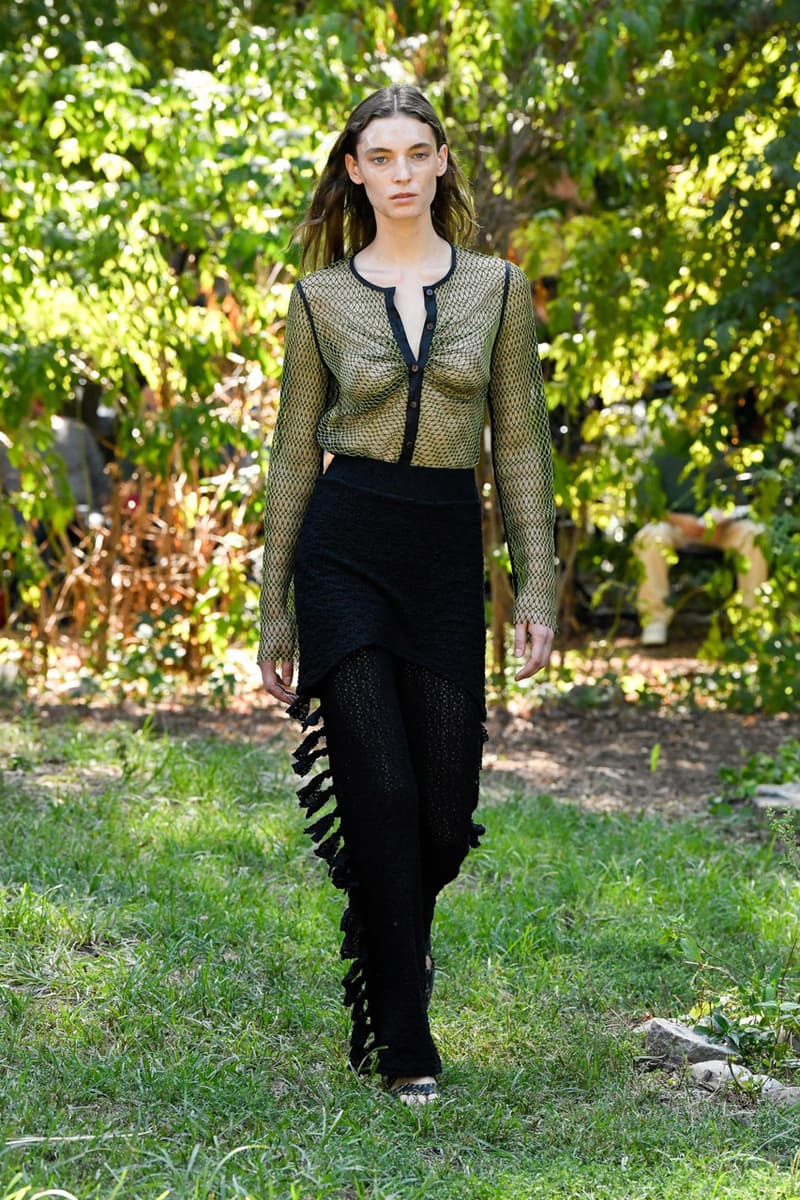 21 of 30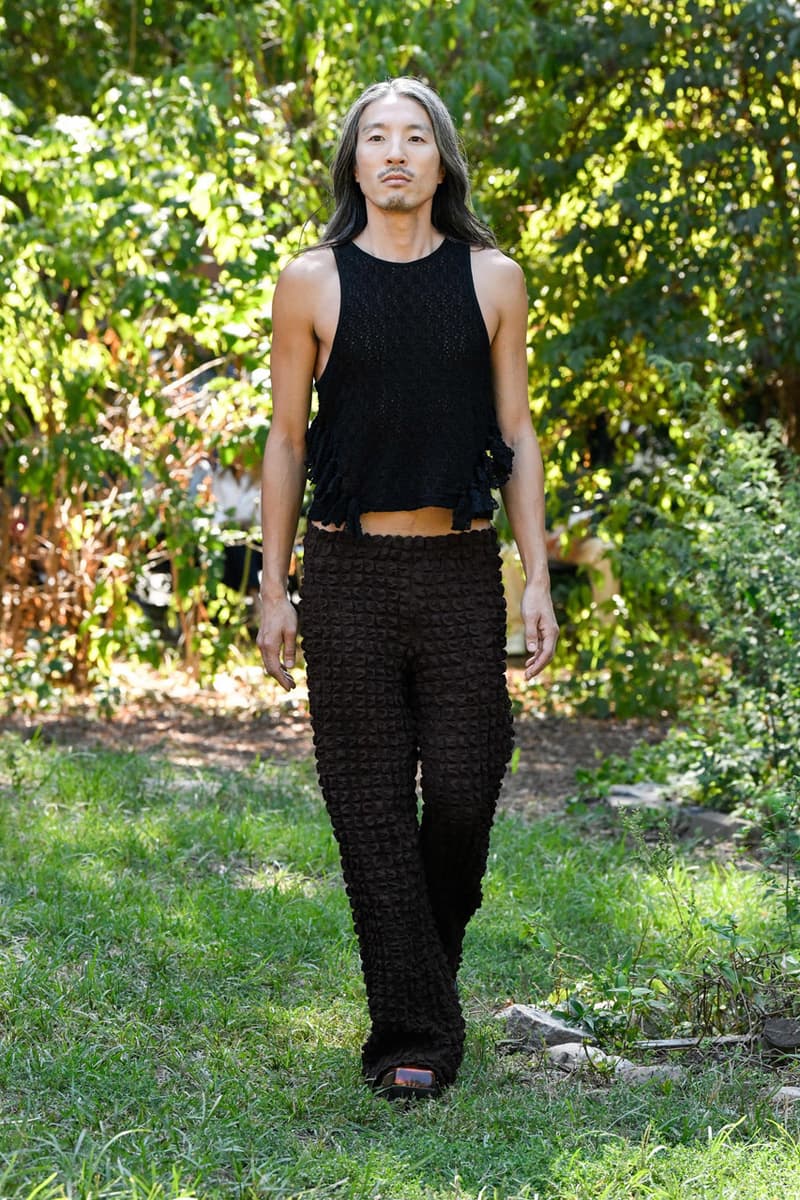 22 of 30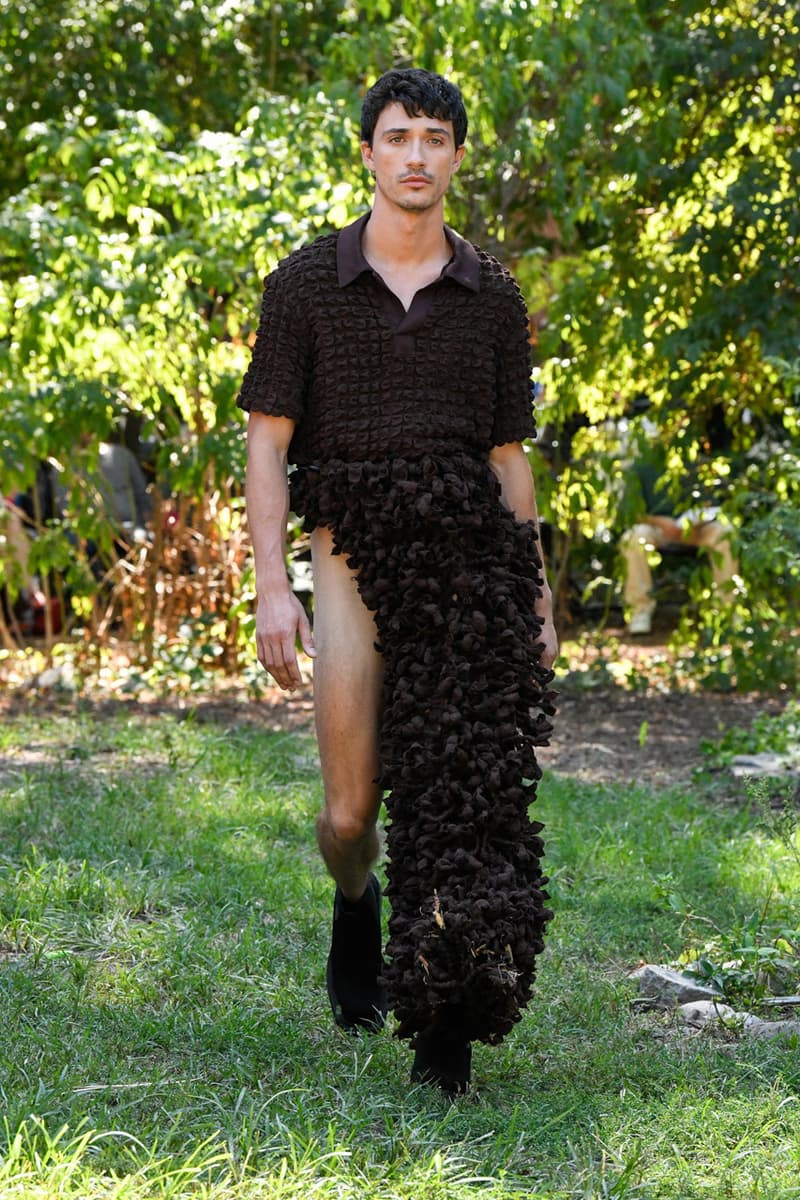 23 of 30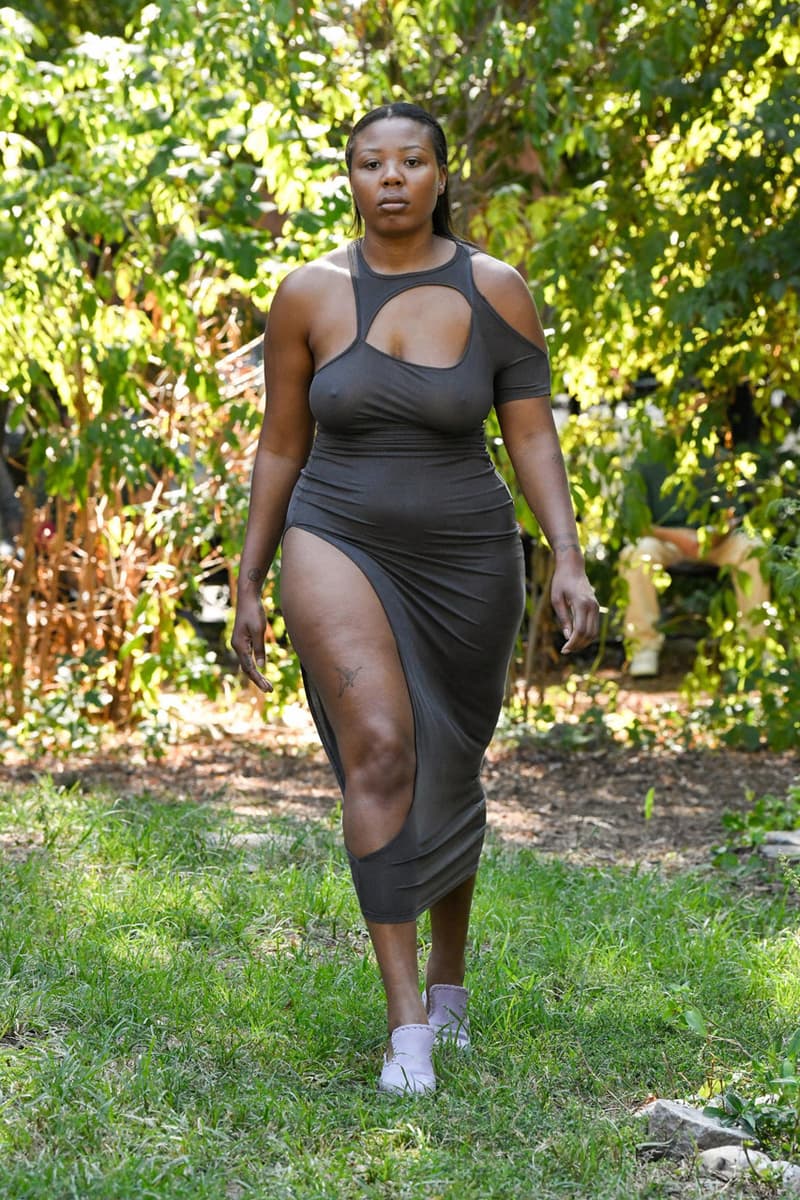 24 of 30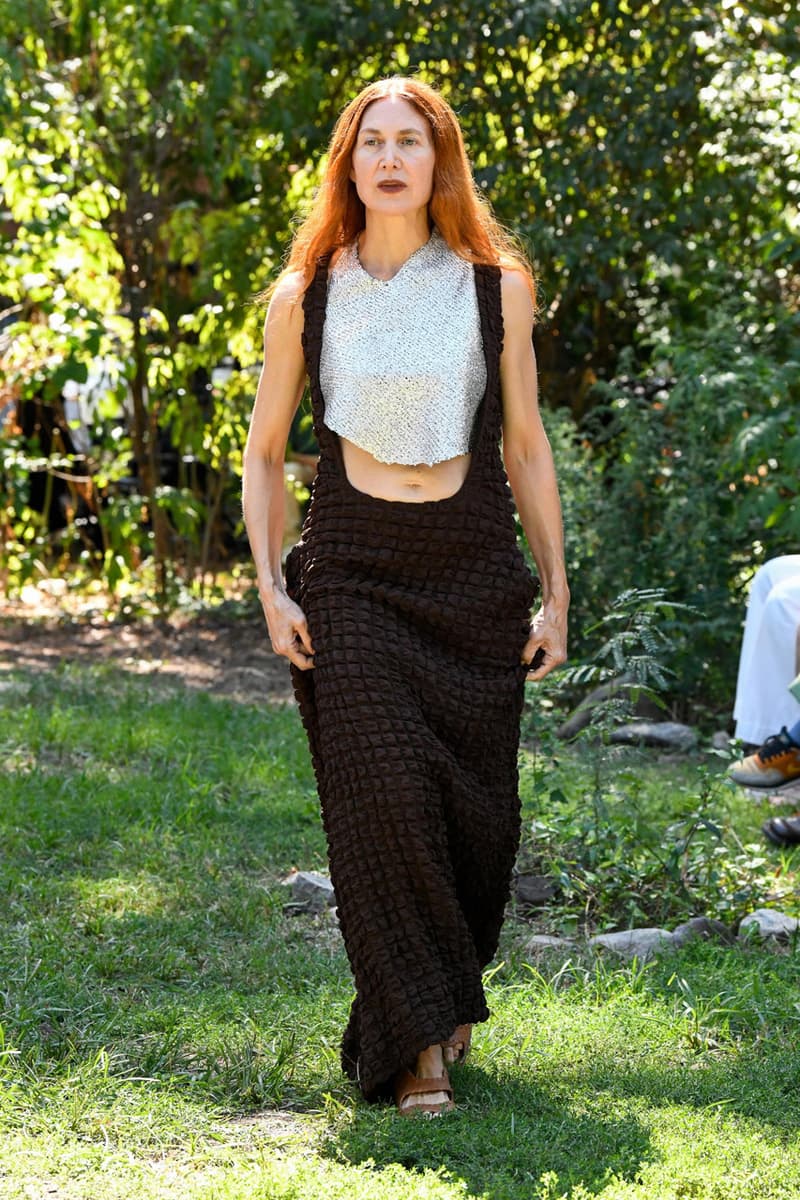 25 of 30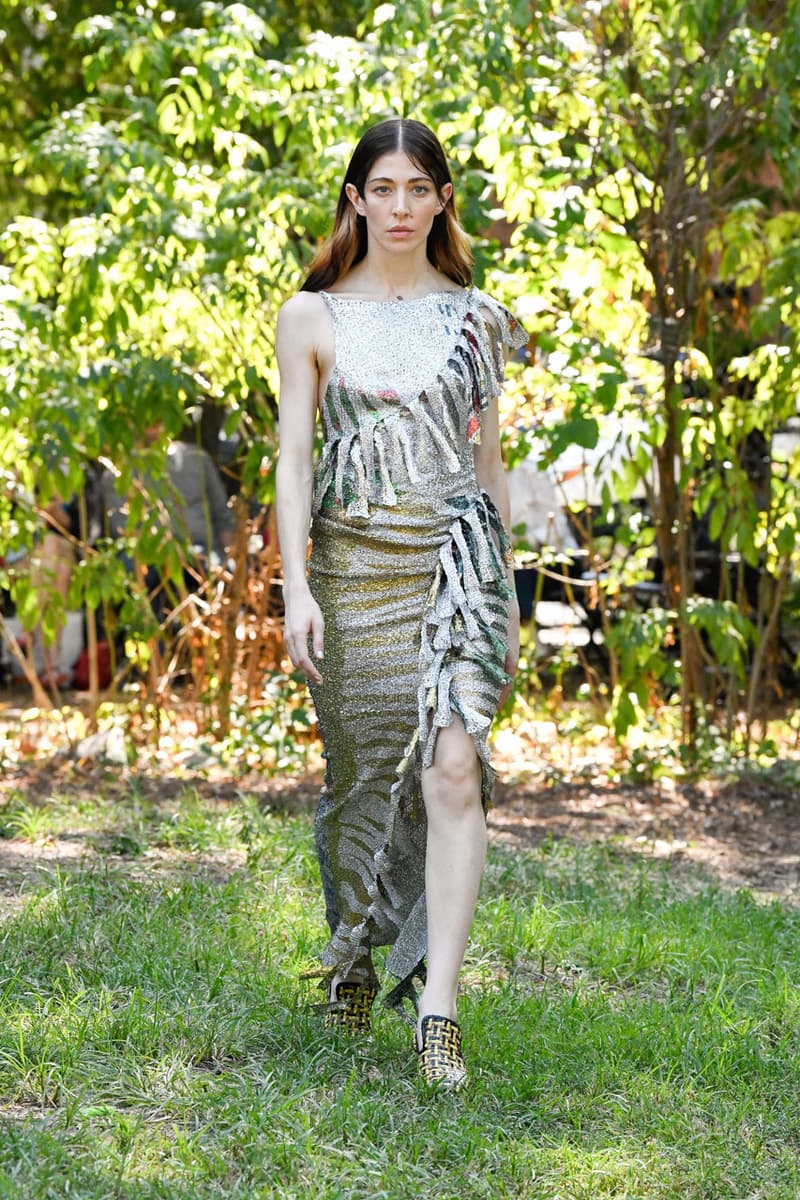 26 of 30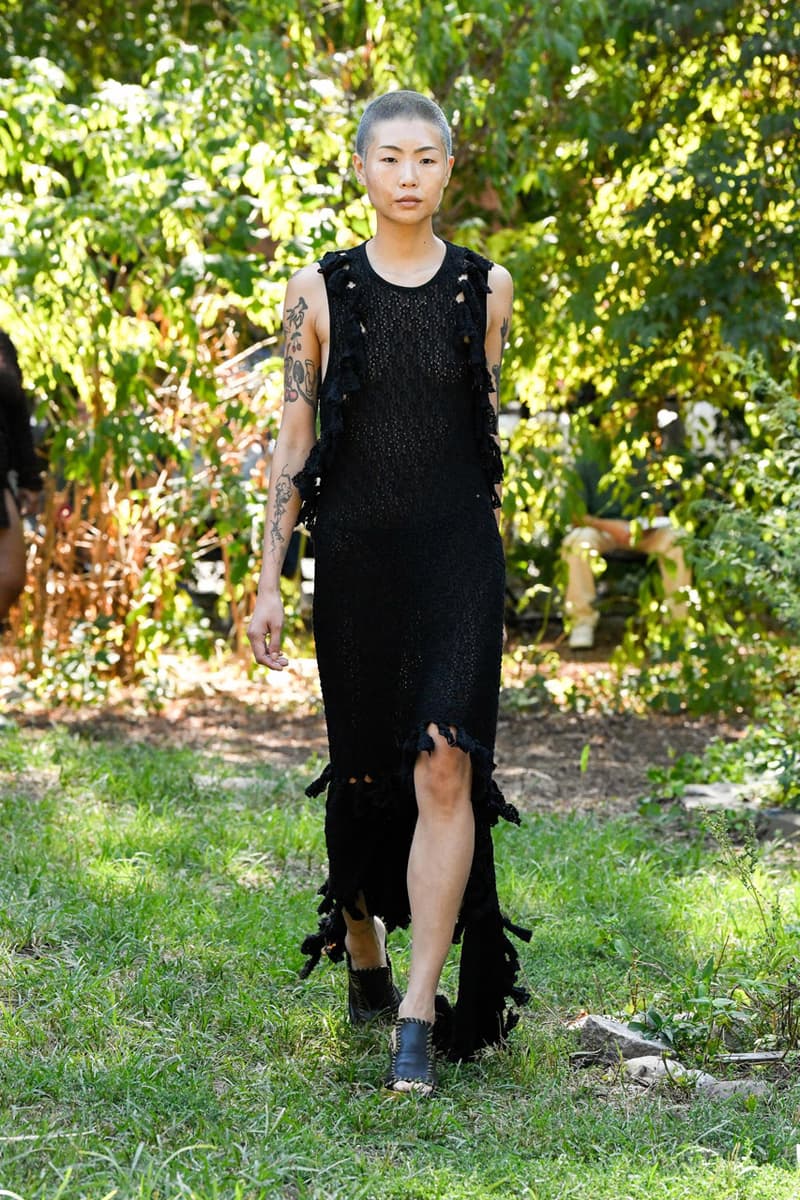 27 of 30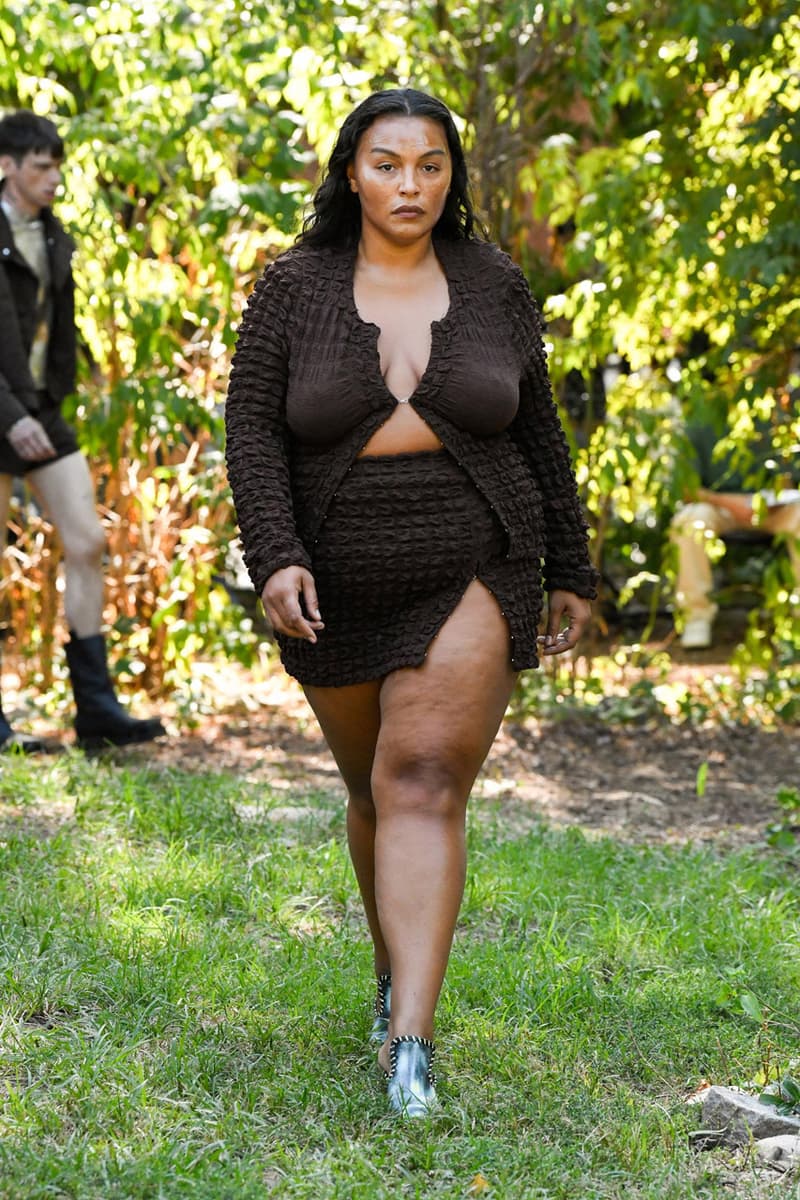 28 of 30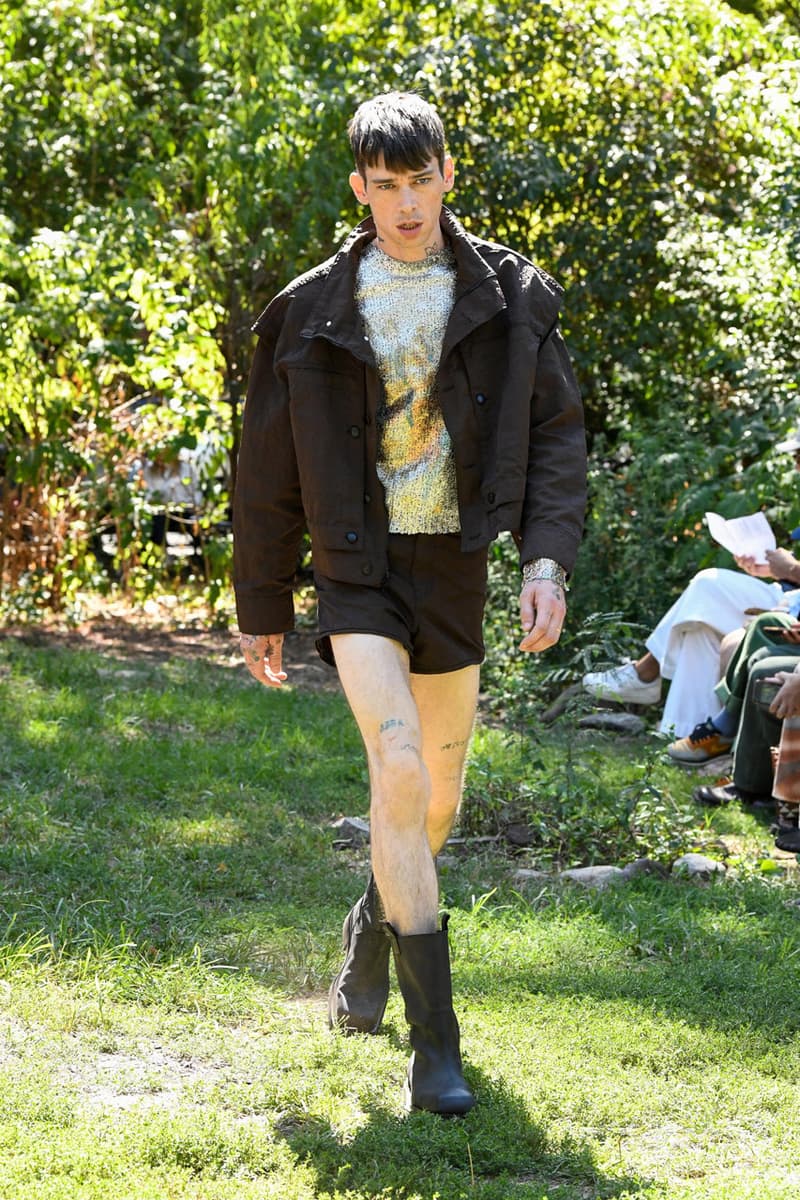 29 of 30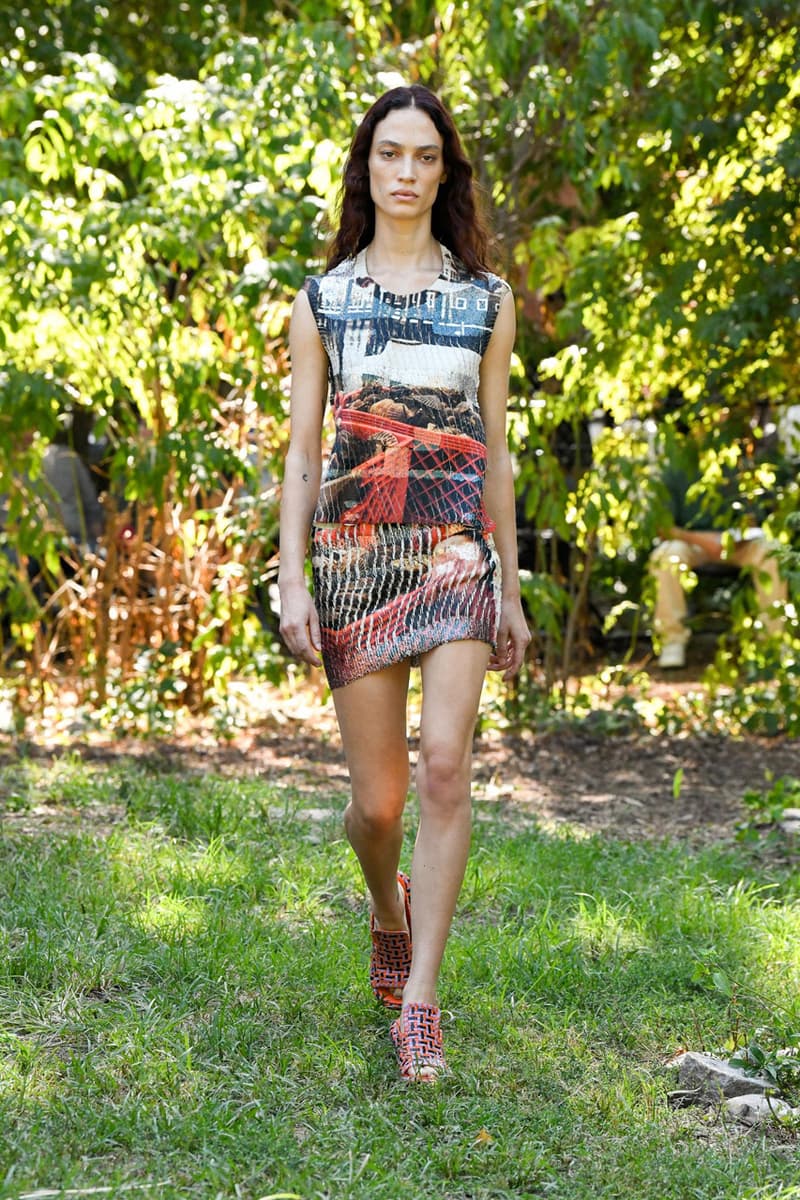 30 of 30
On Saturday, Eckhaus Latta transformed New York's beautiful El Jardin del Paraiso into a grassy, sun-lit runway for its Spring/Summer 2023 show.
To the elegant strums of harpist Mary Lattimore, models entered the scene wearing abstract metal knit tops and foil harnesses, breezy net dresses and tanks, red-beaded tops and ribboned sweaters, zip-off shorts, fluted skirts and a legion of bubble-inspired statement-makers. Imminently, the collection — governed by namesake visionaries Mike Eckhaus and Zoe Latta — spoke its message to its onlookers: Eckhaus Latta marches to the beat of its own drum.
Musician Ethel Cain graced the walkway wearing a classy boucle jacket and matching skort in ecru, epitomizing the imprint's ability to adhere to proper dress codes without sacrificing its trademark edge. On Ian Jeffrey, floral-embroidered trousers secured unforeseen elevation from a built-in skirt with decorative tassels, and on Jacob Bixenman, a cheeky, avant-garde pant, or "bubble object," as the brand calls it, left one leg entirely exposed under a similarly blown-up polo.
Undoubtedly, though, it was the knitted ensembles printed with the artworks of Matthew Underwood, a dear friend of Latta's who passed away in 2019, that made the collection impactful. Underwood's legacy — one marked by his inventive penchant for medium-blending craftsmanship across audio, electronic and performance art — achieved physical manifestation across a series of ribboned and foil assemblages. And in celebration of the visionary's life, the label made a donation to the Trevor Project, a non-profit centered on suicide prevention efforts among the LGBTQ+ community, in his name.
Indulge in Eckhaus Latta's Spring/Summer 2023 collection in the gallery above.
Elsewhere, Balenciaga and Sky High Farm Workwear revealed a charitable collaboration.