Reebok Names Todd Krinsky As New CEO
A 30-year veteran who joined the company as an intern.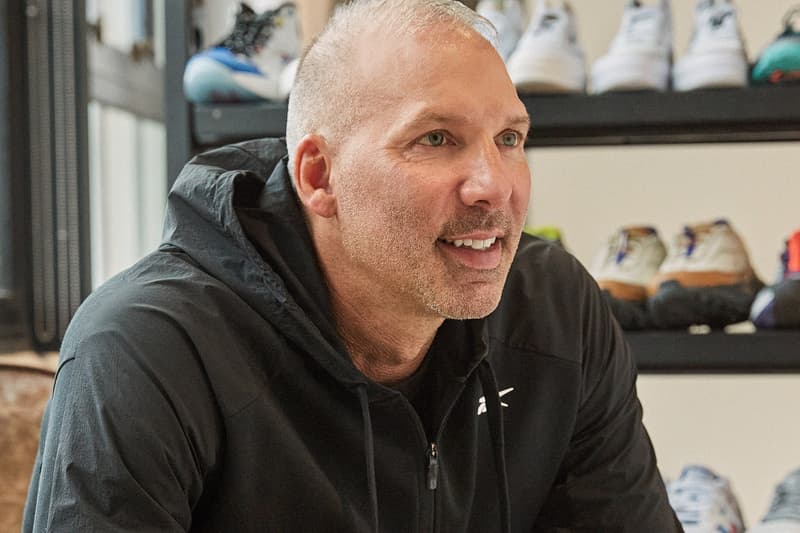 Authentic Brands Group has officially announced that Reebok has appointed Todd Krinsky as the new CEO of the sportswear company, succeeding Matt O'Toole who has been leading the company for the last 15 years. After aiding in the transition, O'Toole will be joining Authentic Brands — Reebok's new parent company after being acquired from adidas in 2021 — as Executive Vice Chairman in 2023.
Krinsky has been at Reebok for more than 30 years and served on the senior leadership team for more than a decade. Having started selling shoes at the age of 16, he secured his first job at Reebok in the mailroom. His passion shone through, and Krinksy spent his formative years working close to product, holding several roles in the company over the years pertaining to product development, merchandising, business unit leadership, and sports and entertainment marketing.
Krinsky most recently assumed the role of SVP of Reebok Design Group (RDG) and was integral in the growth of Reebok's Classics business centering around historic silhouettes such as the Classic Leather and Club C. He will continue to be based in Reebok's Boston headquarters and report to Sparc Group CEO Marc Miller.
"I am excited to step into my new role as CEO of a brand and business that I have had the honor of building and growing for over three decades," said Krinsky. "When I walked through the doors on my first day as a Reebok intern, I was immediately awestruck by the brand's dedication to innovation and authenticity. I look forward to working with the entire Reebok team to unleash the full potential of Reebok worldwide."
"Preserving Reebok's core values was an important focus as we enhanced the brand's senior leadership team," Miller said in a press release. "Todd is a product visionary who brings tremendous credibility in the athletic industry, and we are confident that he will usher in the next wave of Reebok's expansion. We also want to thank Matt for leading the Reebok brand and team, as well as delivering the Unleashed strategy, which has created a strong foundation for future growth."
We are proud to announce that Reebok veteran, Todd Krinsky will be taking helm as the new CEO of Reebok after being a member of the brand's Senior Leadership Team for more than a decade. For more information: https://t.co/GHBWR9guFi pic.twitter.com/FsdTZDml0T

— Reebok (@Reebok) September 7, 2022
Congrats to my man Todd Krinsky who was just named the new CEO of @Reebok. I also want to give a shoutout to Matt O'Toole who has been the President and CEO of Reebok for the last 15 years and is joining the Authentic Brands family in 2023. Good luck to both! pic.twitter.com/4z4UATwKQV

— SHAQ (@SHAQ) September 7, 2022
In other news, Burberry cancels SS23 runway show at London Fashion Week.