032c's FW22 "GUILTY" Collection Is Fascinated With Sleaze
"GUILTY considers global networks of physical and metaphorical trade – and the roles we all play within them."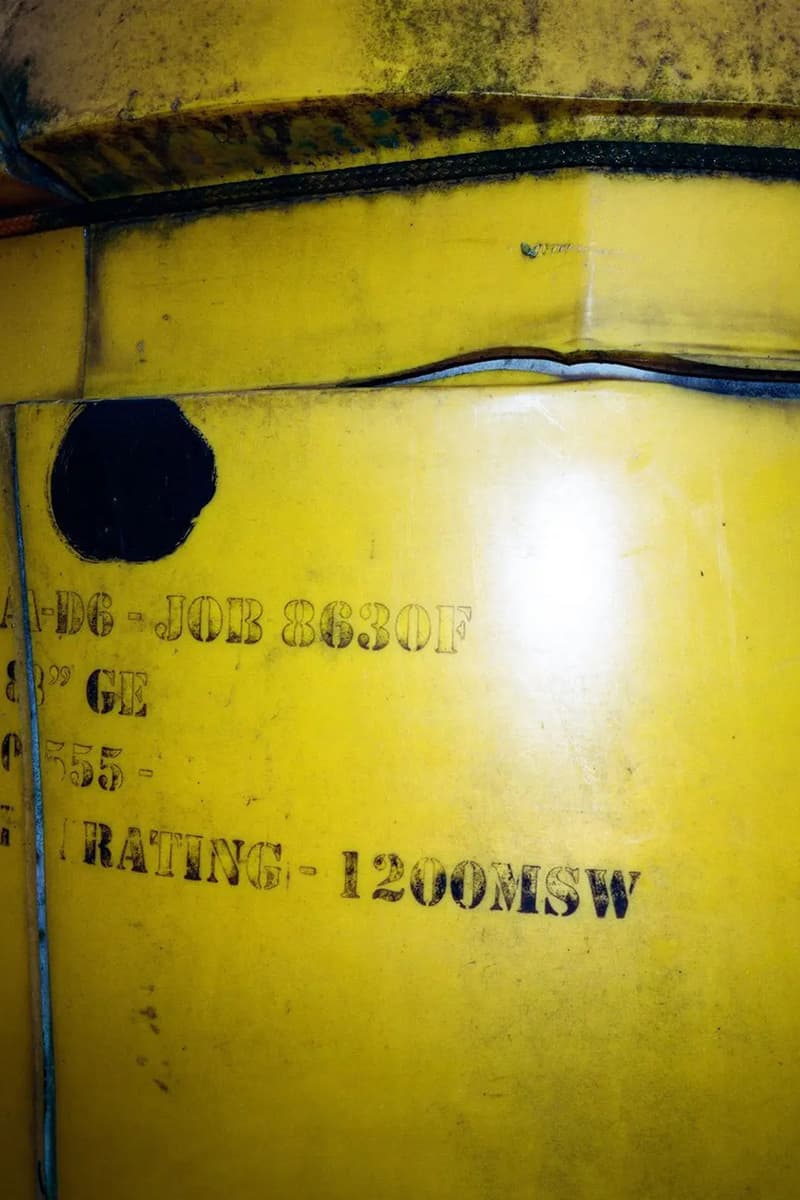 1 of 16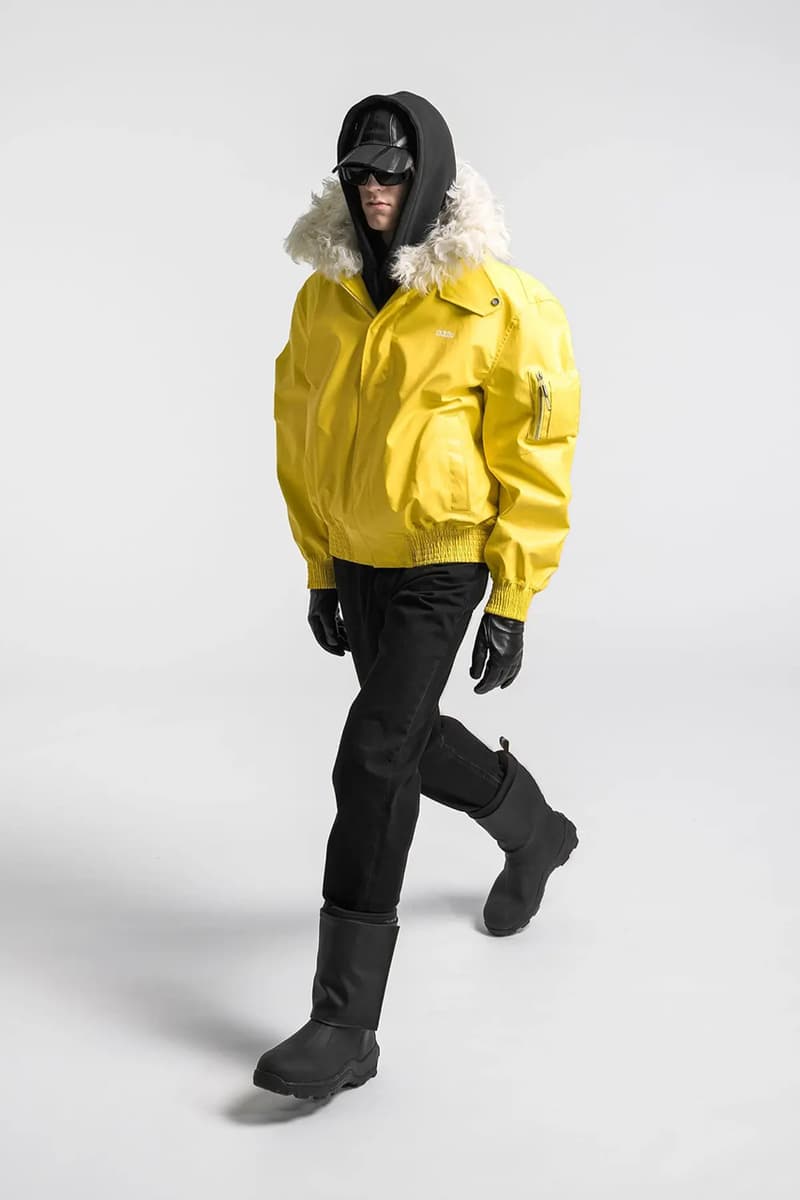 2 of 16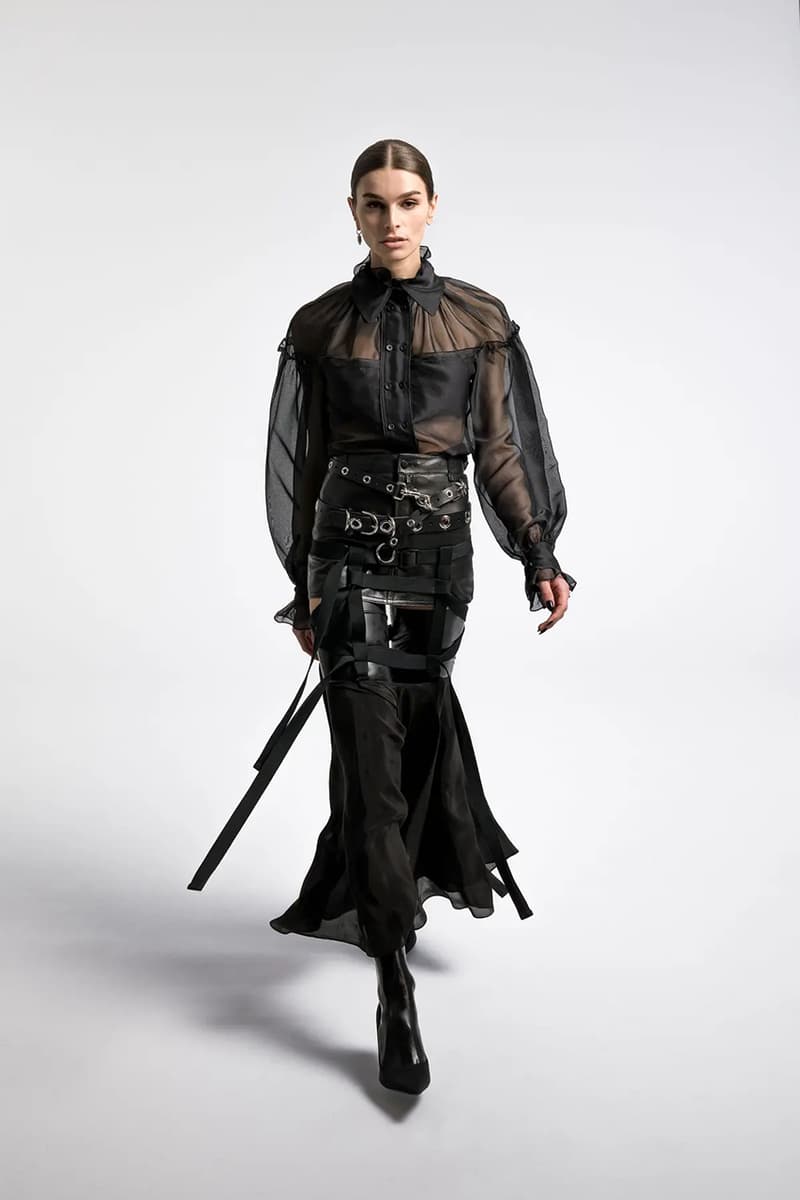 3 of 16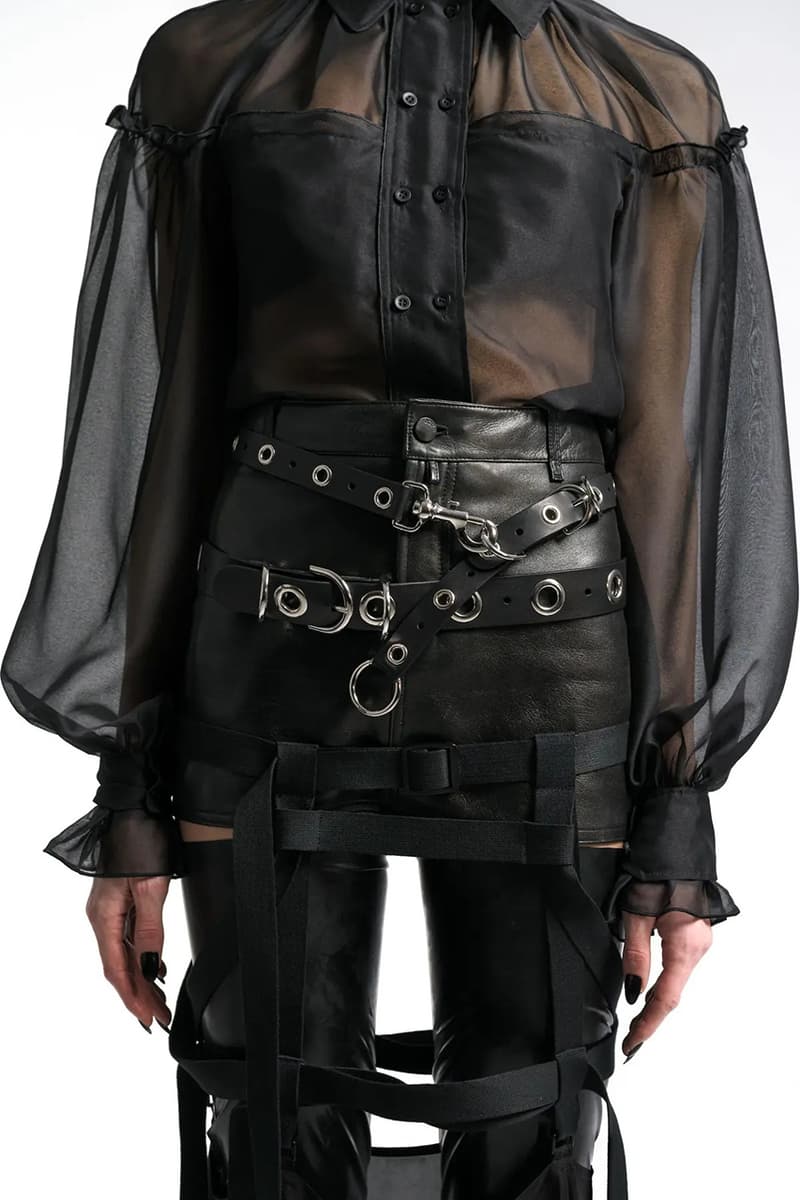 4 of 16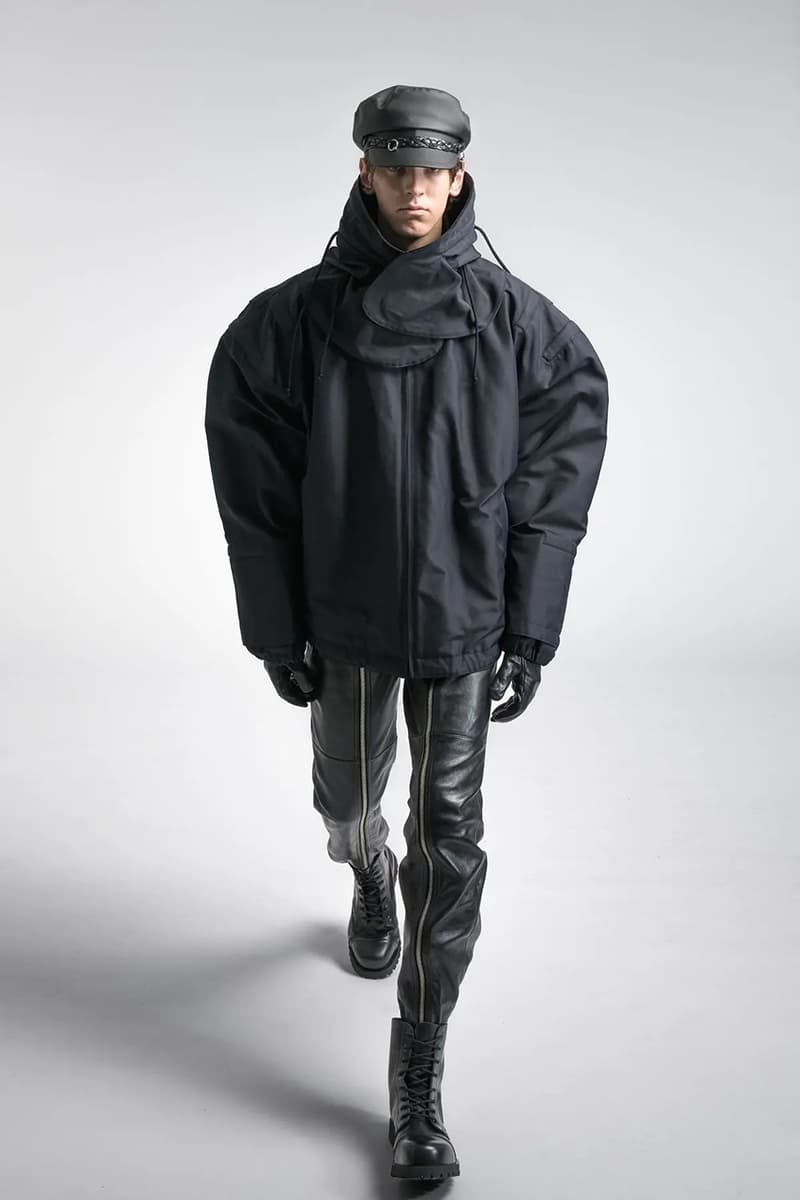 5 of 16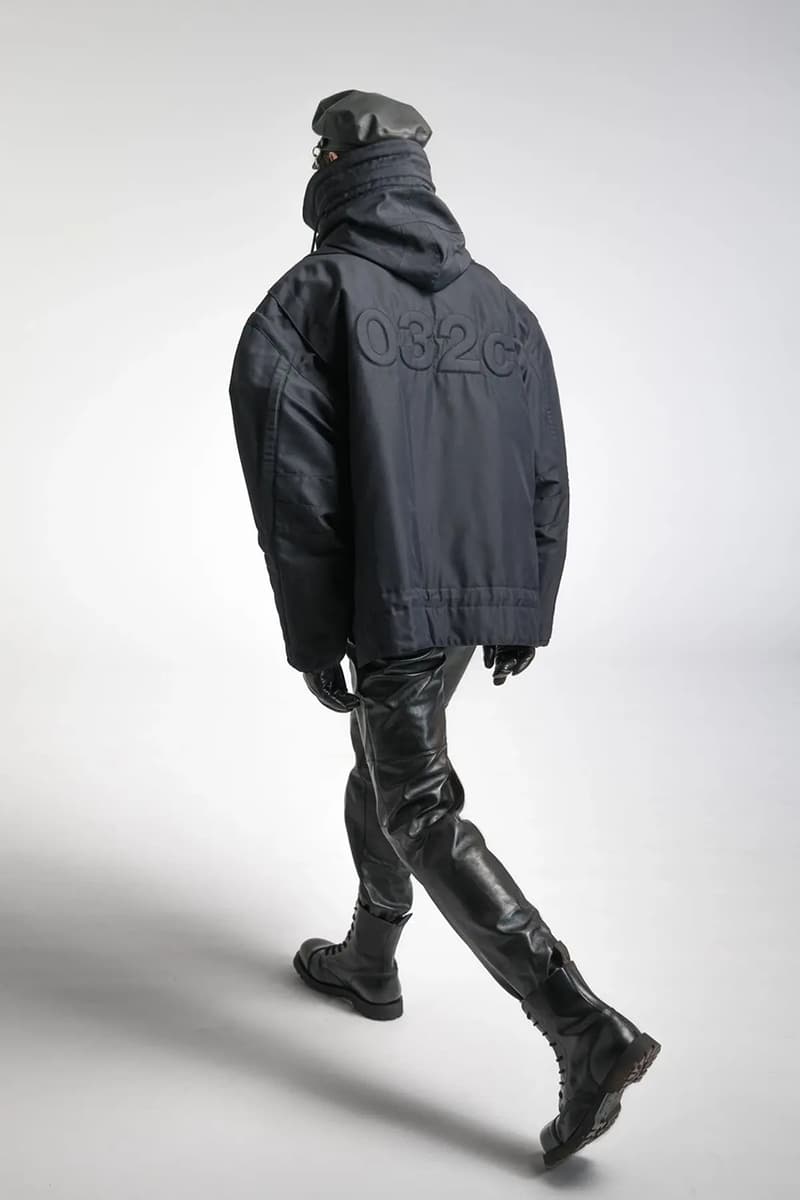 6 of 16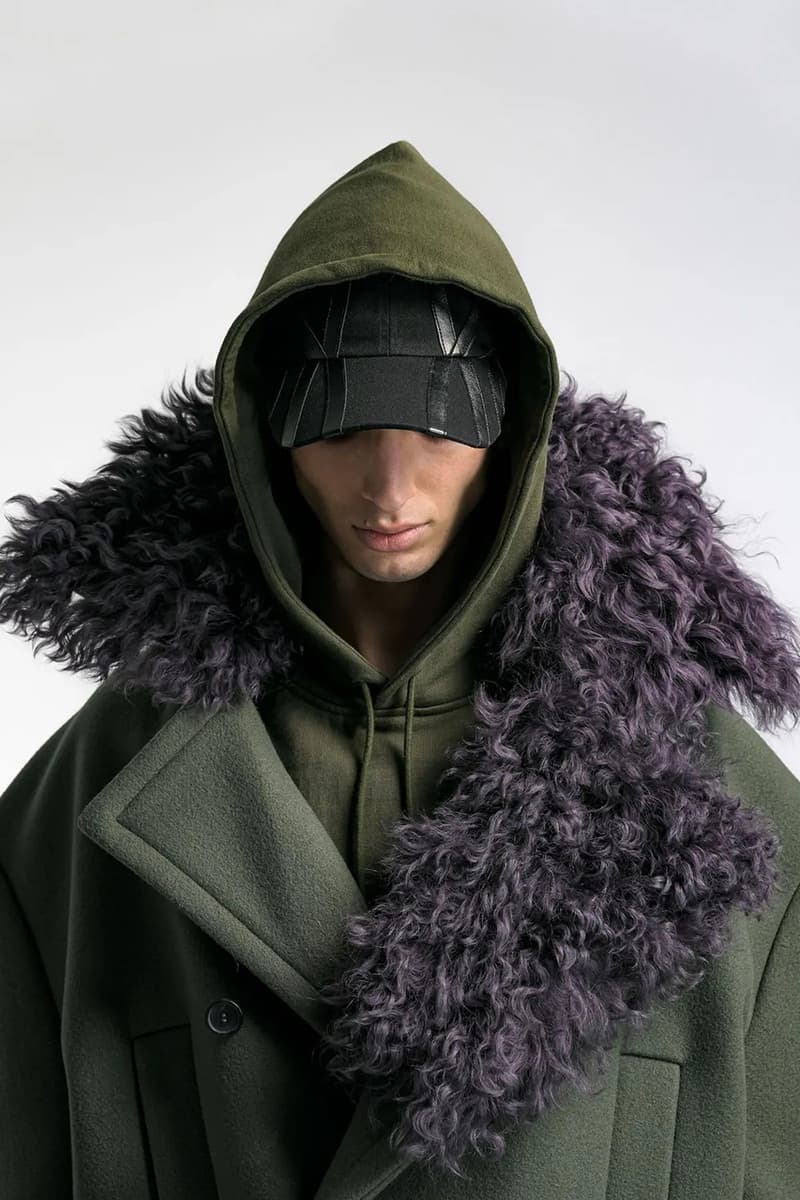 7 of 16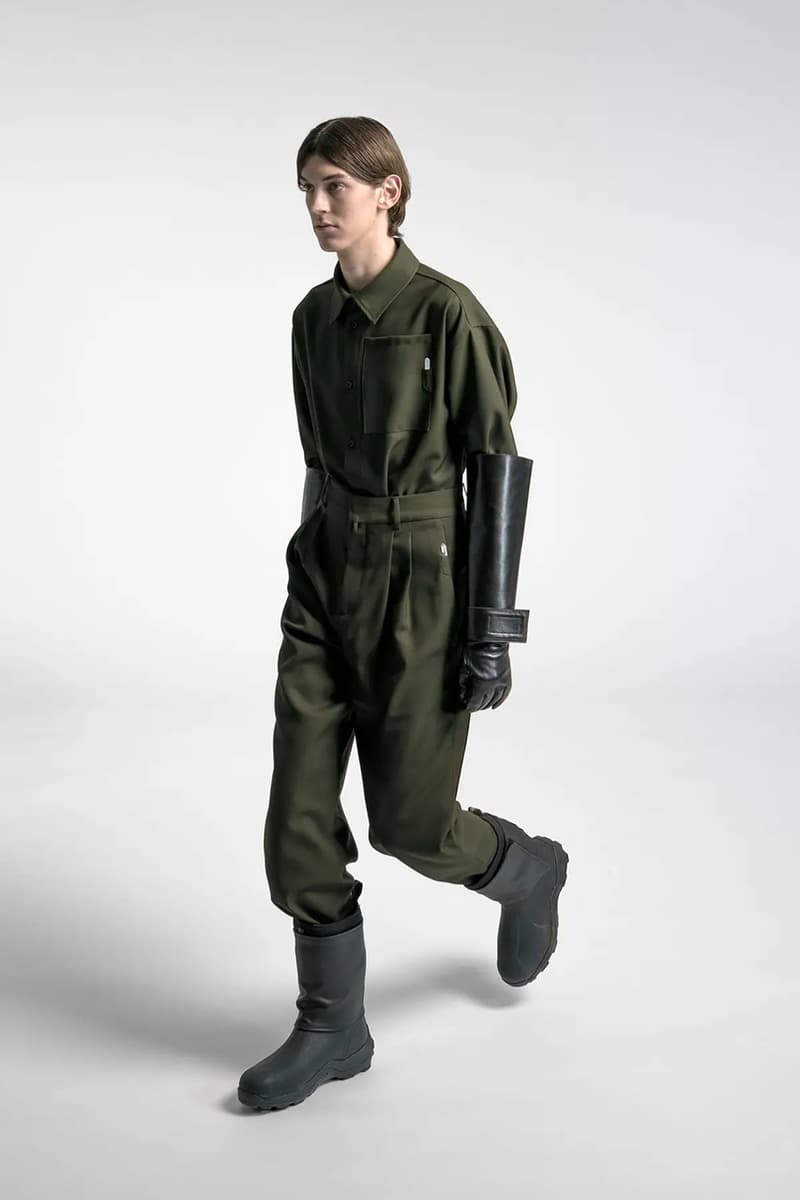 8 of 16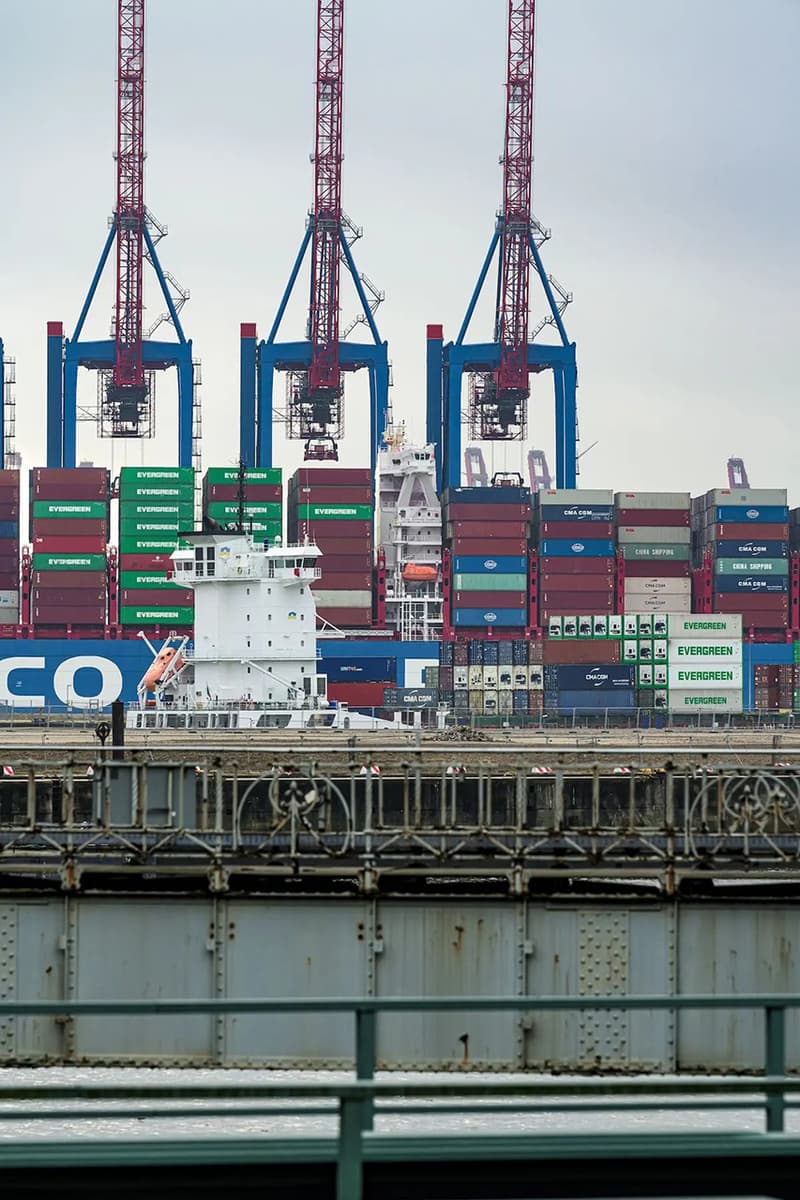 9 of 16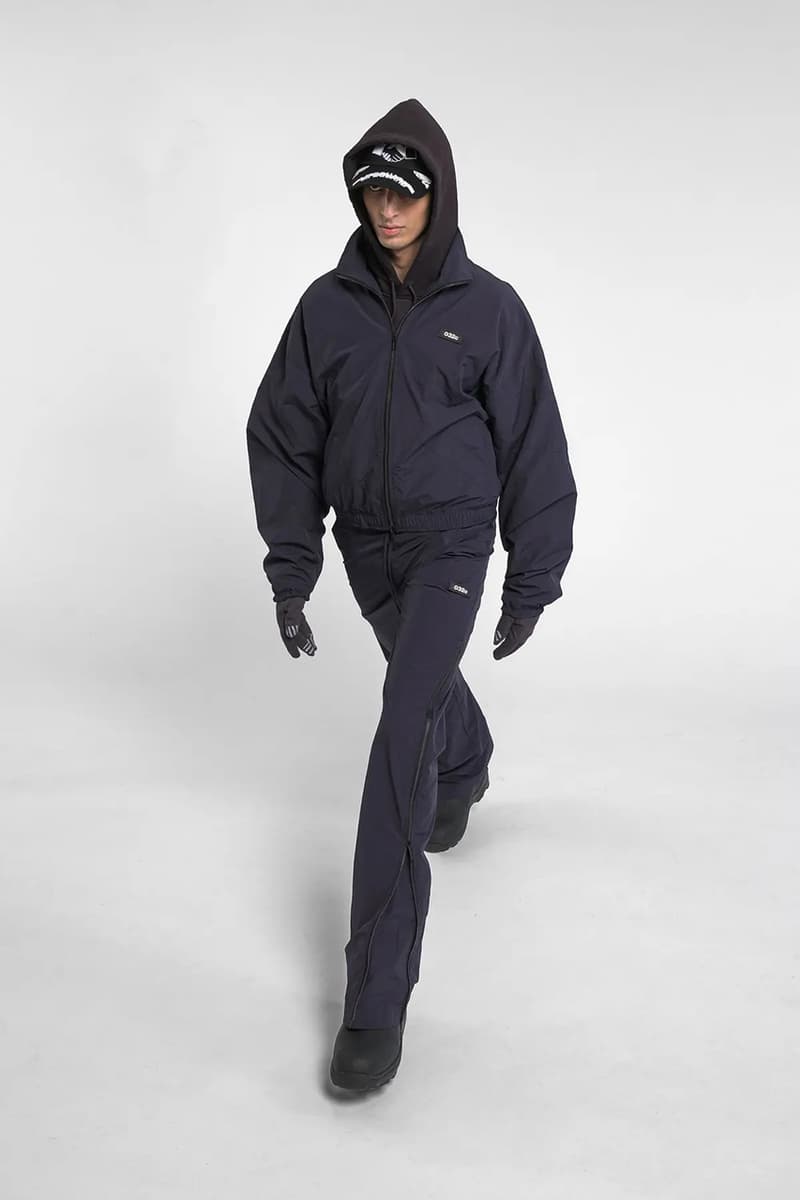 10 of 16
11 of 16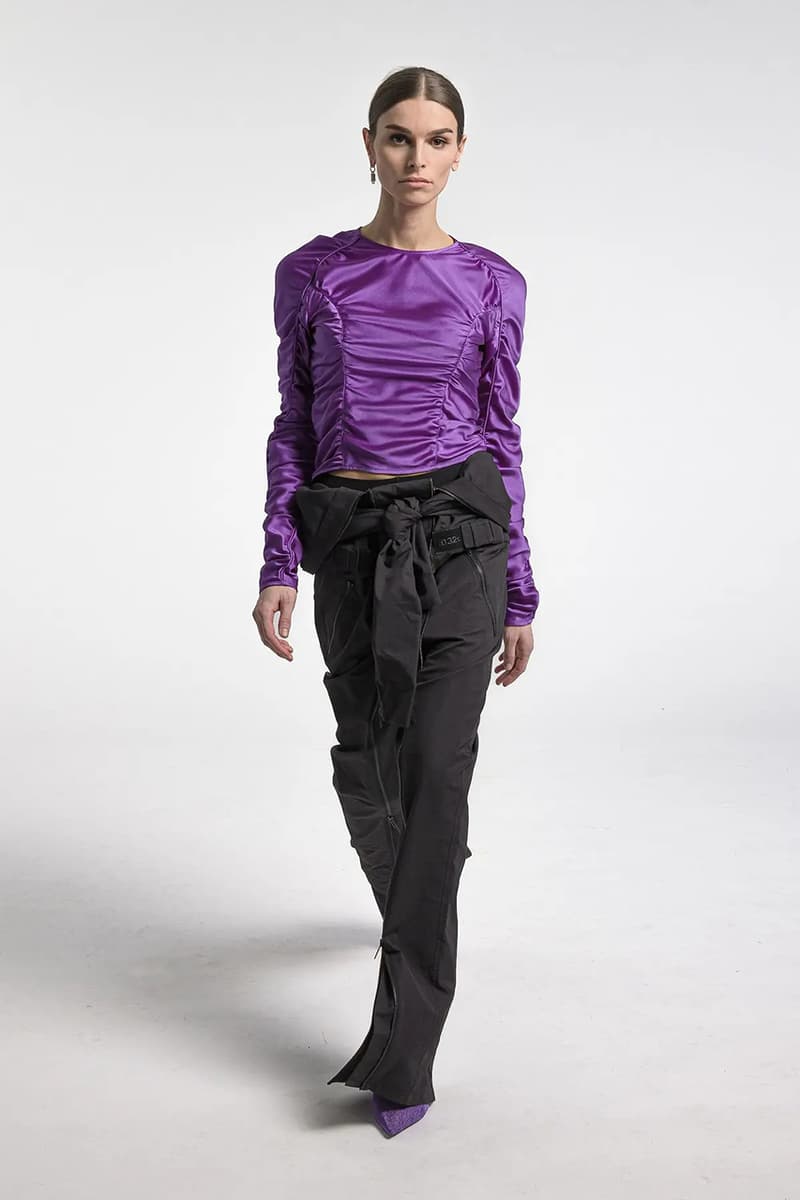 12 of 16
13 of 16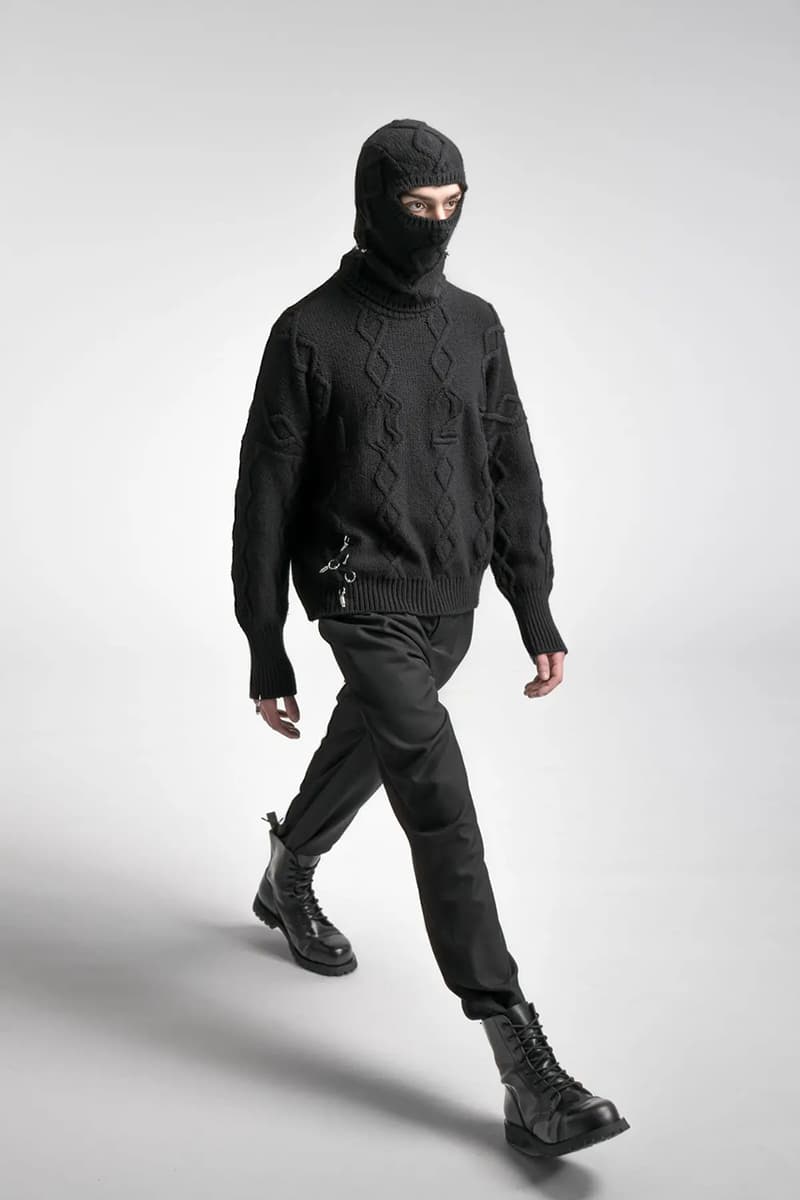 14 of 16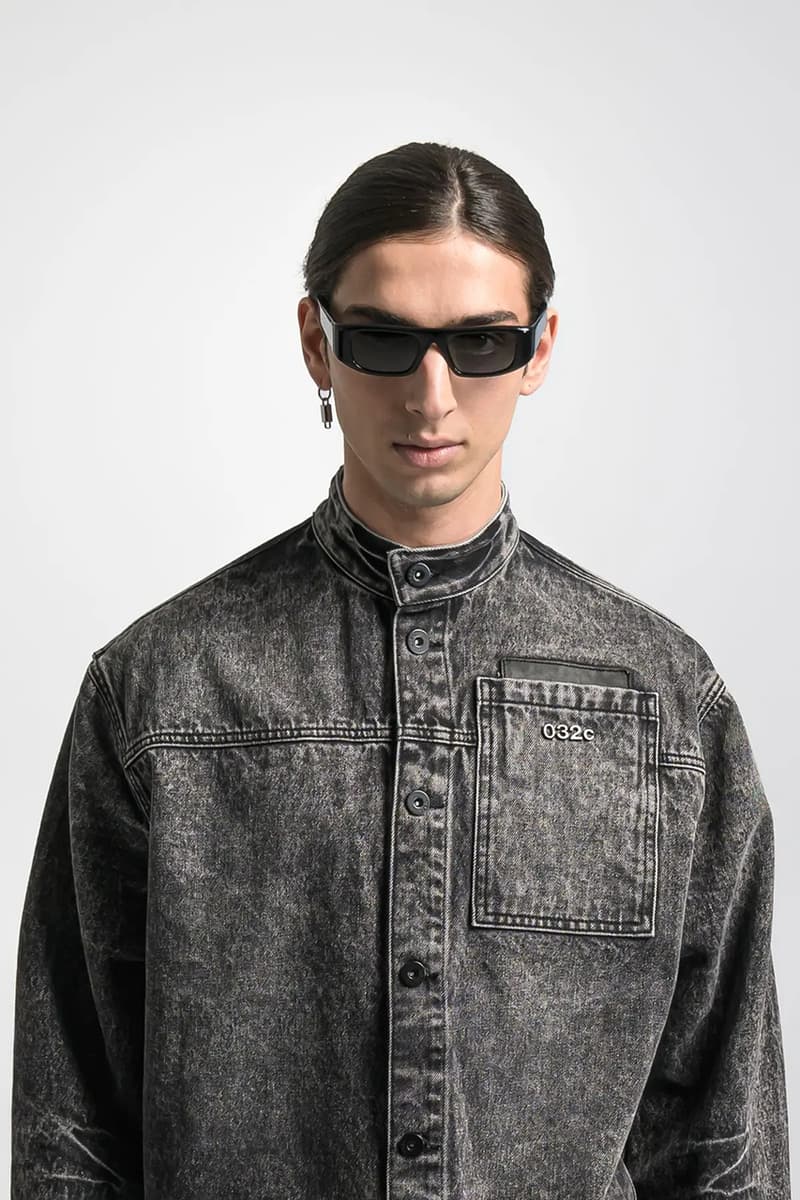 15 of 16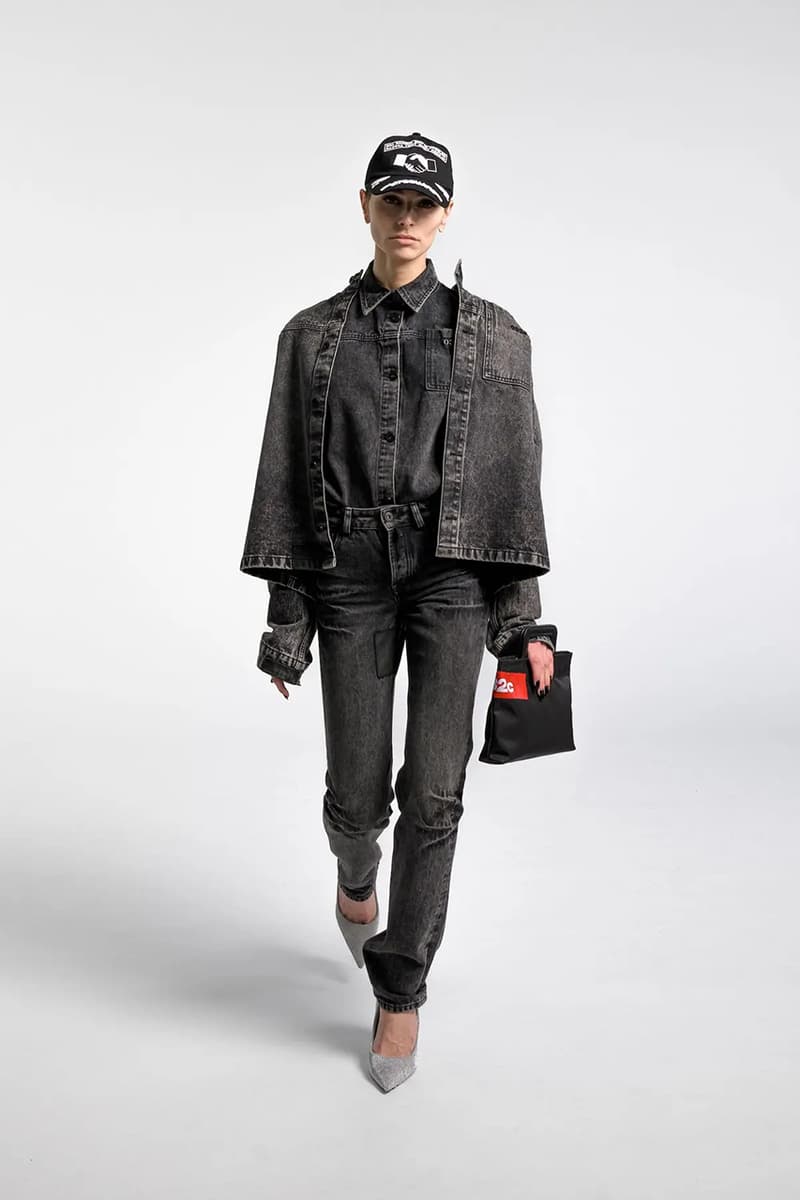 16 of 16
There's an industrial current that trickles throughout 032c's identity, an understanding that its clothes — seemingly from just another avant-garde label — are in fact littered with references to the gritty side of Berlin's rave scene, expressed by the community's ability to take workwear and garments from other industries and make them fit for partying. It's something that has infiltrated 032c's collections since the beginning, and this remains the focal point of Fall/Winter 2022's "GUILTY" drop.
For the collection, 032c drew inspiration from maritime industries and its use of materials, looking into the "logistics and lust" of this world — because rubber gloves, PVC, leather and buckles aren't just strictly reserved for workmen, as these are more often found in nightlife subcultures.
Undertones of sex frequent this season. Balaclavas are decked in "Safety Yellow," rubber outerwear — including a very strong pair of elbow-reaching gloves — are in black, while sheer eveningwear is served in black to subvert the eye from what lies beneath. Skin-tight pieces cling to the body like oil, garters are inspired by harnesses, while high grandad collars on denim shirts assume a sense of restriction. A multitude of heavy-duty zippers adorns leather pants while piercings can be found on subtler cropped sweaters, and the Captain Murray cap and eyelet belt feel equally subverted.
Per the brand, "GUILTY is a fatal fascination with the sleazy part of town. It is material protection for life's seasicknesses and wreckages, and equipment for its biggest catches. GUILTY is luxury weather-proofing that is impermeable to water but porous to experience and longing. Through womenswear, menswear, and unisex ready-to-wear, GUILTY considers global networks of physical and metaphorical trade – and the roles we all play within them."
032c's "GUILTY" collection is available online now. Take a closer look at everything in the lookbook above.
In other news, here's who Hypebeast thinks will take the reigns at Louis Vuitton.