The Game Shares 30-Song Tracklist for 10th Album 'Drillmatic'
Out for streaming this Friday.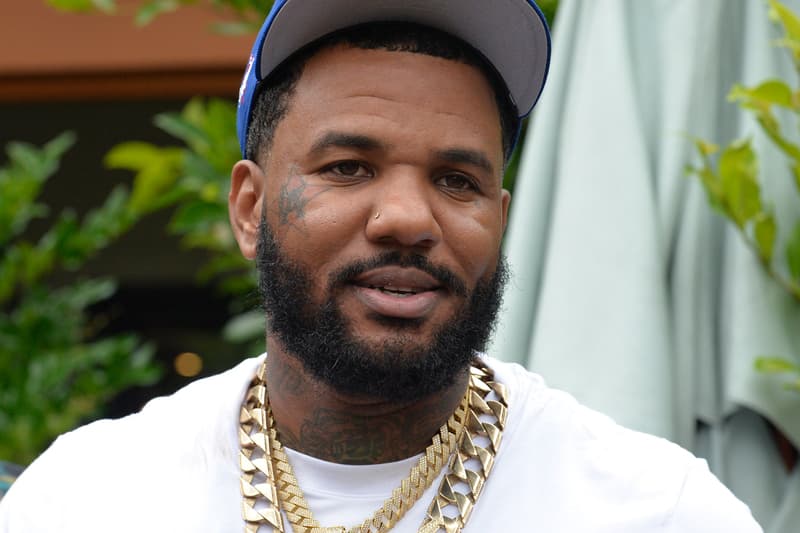 The Game has shared a lengthy tracklist for his forthcoming tenth studio album, Drillmatic: Heart Vs. Mind. After a series of delays in putting the project together, the LP is slated to drop this Friday, August 12.
The Compton rapper originally planned to release Drillmatic at the beginning of this year but wound up postponing its debut a few times. Last week, he penned an Instagram post explaining the reasons behind the delay, including he had been receiving physical therapy for injuries due to overexercising. In the same post, The Game announced the album's new August release date.
Today, the rapper returned to share the Drillmatic album artwork and tracklist. The cover art shows The Game sitting on a couch that's been lit on fire with a woman standing behind him.
"DRILLMATIC the REAL ALBUM OF THE YEAR out everywhere midnight Friday, August 12th," The Game wrote in the caption. "I promise I'm going 30 for 30 no skips !!!! As Hit-Boy would say… "issa 30 clip"!!!!"
Drillmatic opens with a single entitled "one time," followed by "eazy" and "burnin' checks." It also contains an interlude between tracks 18 and 19 called "drake with the braids."
The entire project spans 30 songs in total and is produced by Hit-Boy. The tracklist doesn't list featured artists, however, so those will likely be revealed when Drillmatic drops at the end of this week.
The Game's Drillmatic LP is out for streaming this Friday, August 12.
View this post on Instagram
In other music news, Nicki Minaj will be awarded with the Video Vanguard Award and perform at the 2022 VMAs.