Palmes Releases a Tennis Ball Basket That's Anything But Ordinary
Elevating a humble court staple into a collectible design piece.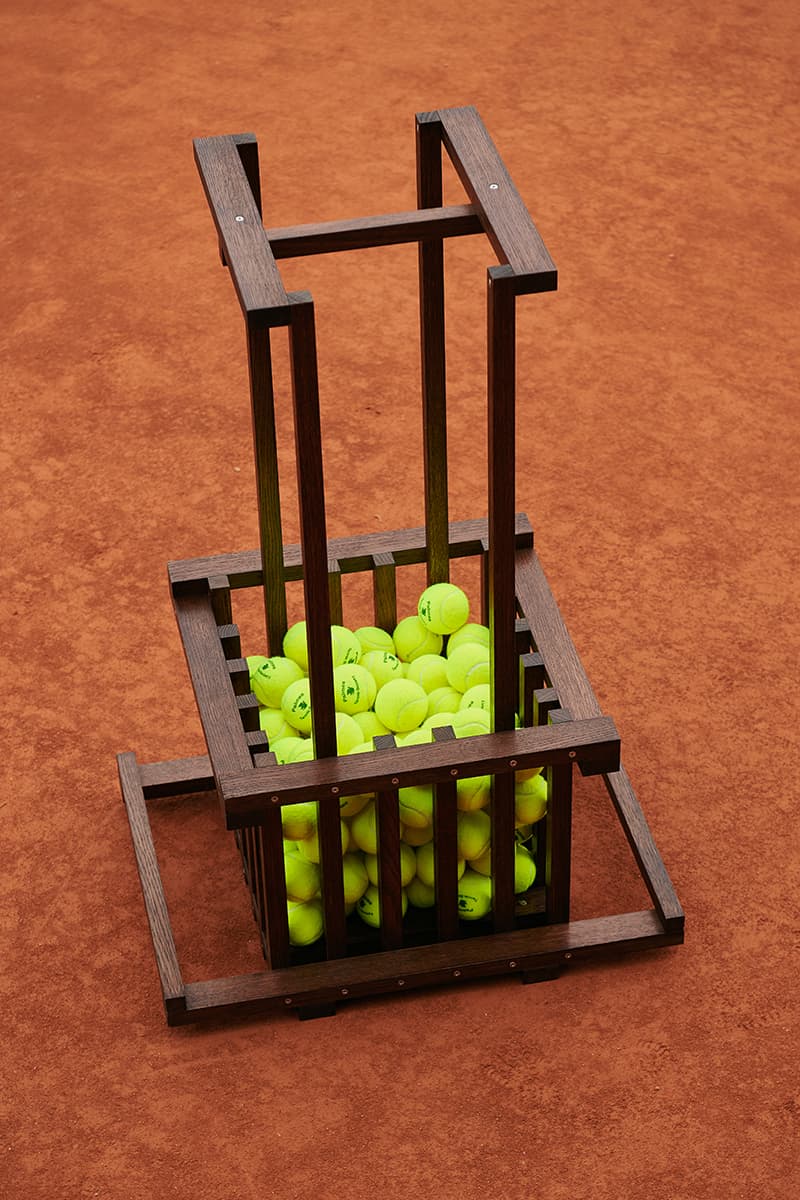 1 of 4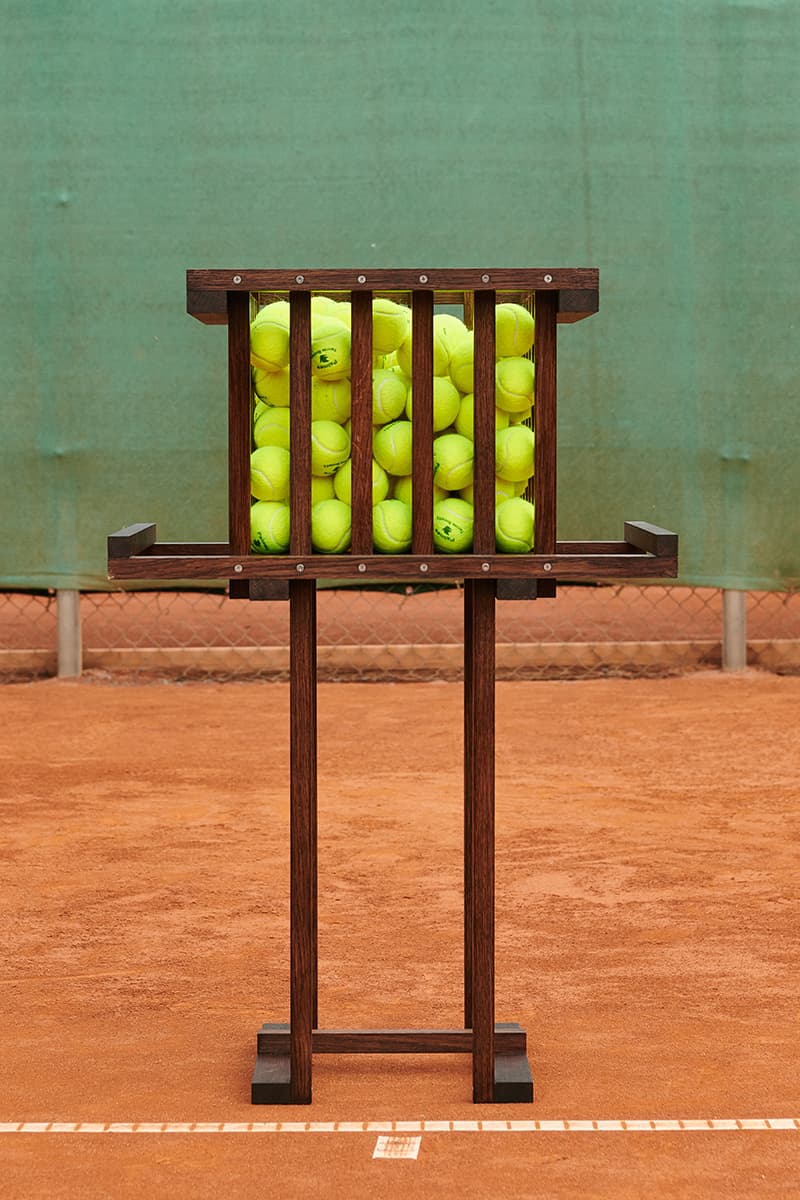 2 of 4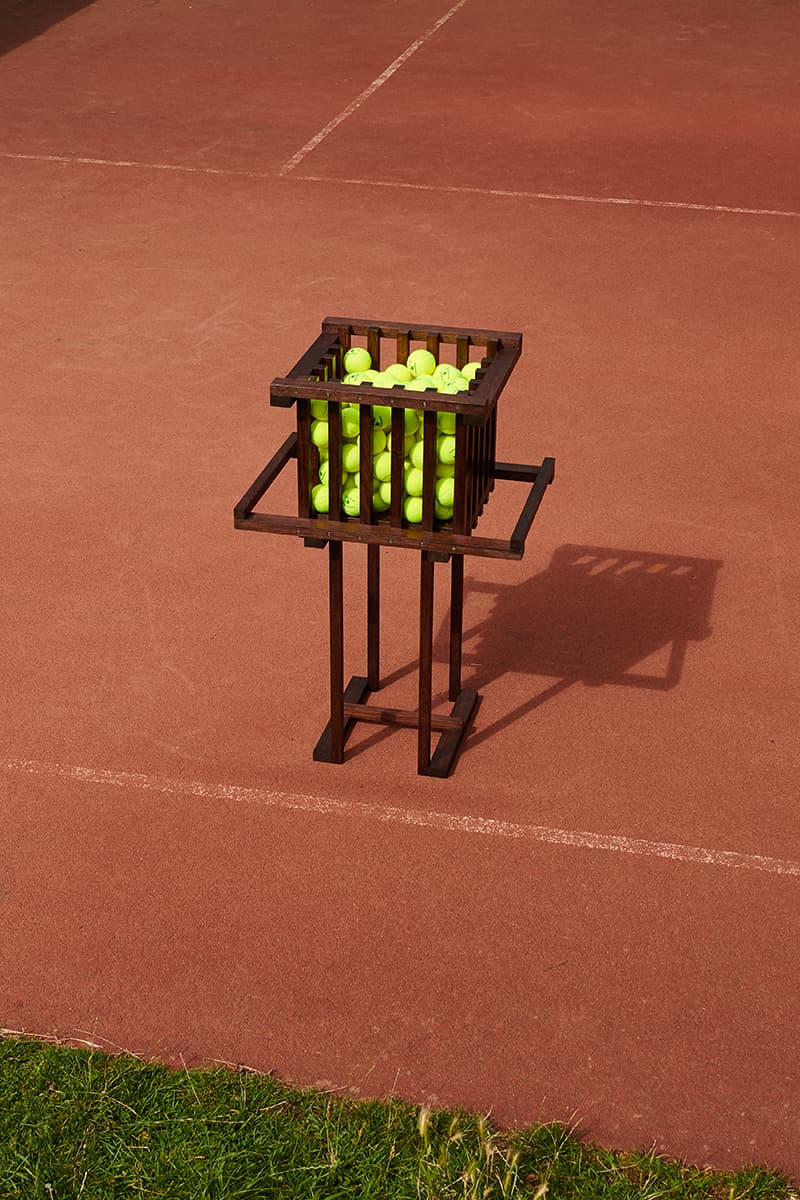 3 of 4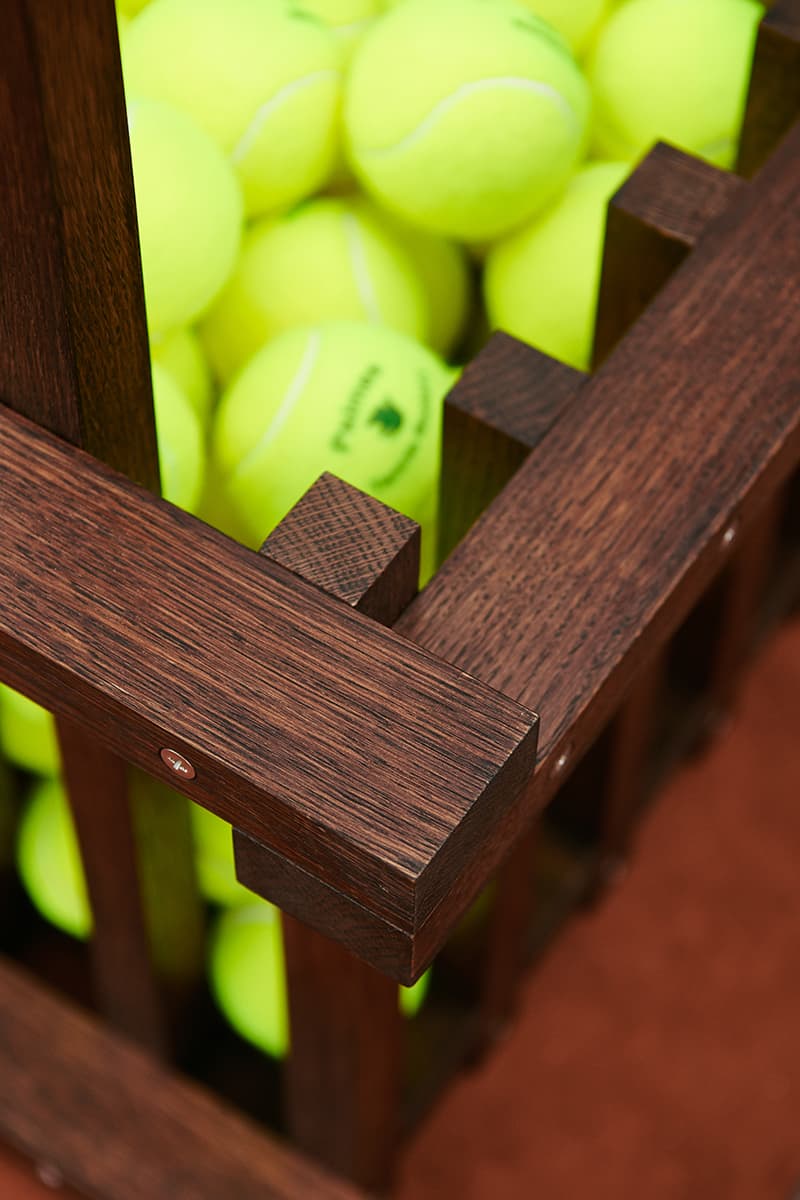 4 of 4
Copenhagen-based label Palmes has teamed up with design duo Frederik Gustav to create a limited-edition tennis ball basket. The design, made from stained oak, is intended to elevate the humble court item into something collectible and desirable.
For Palmes Society, a tennis ball racket deserves more props than it's given. "Though often overlooked and taken for granted, we find that the ball basket is so much more than that," the brand says. "It's a catalyst for, and testament to, improvement; a sculpture infused by inherent function; a poetic companion that is with us throughout the endless hours, hours and hours that we find ourselves grinding away, forehand to backhand and backhand to forehand, on the tennis court."
They see this piece as an ode to its useful nature – and as such, commissioned Copenhagen-based design duo Frederik Gustav to create something that would elevate it to having an architectural stature. As such, the pair – Frederik Weber and Gustav Dupont – came up with "Trophy". The design can be placed one of two ways, with its basket either at the top or bottom. Its shape provided its namesake and is based on that of a winner's token – "serving as a practical yet informal testimony to the archetypal ball basket," they add.
Trophy will be available through Palmes.co as a made-to-order piece in a limited edition of 12 pieces. In other design news, the first-ever single-family residence to have been completed by architect Ray Kappe has gone up for sale in Glendale, California.