HYPEBEAST Summer Drops: Hyein Seo, Midnight Studios and The Skateroom Capture Elements of Camp and Futurism
Featuring low tops from Maison Mihara Yasuhiro and offbeat home decor by Mighty Jaxx.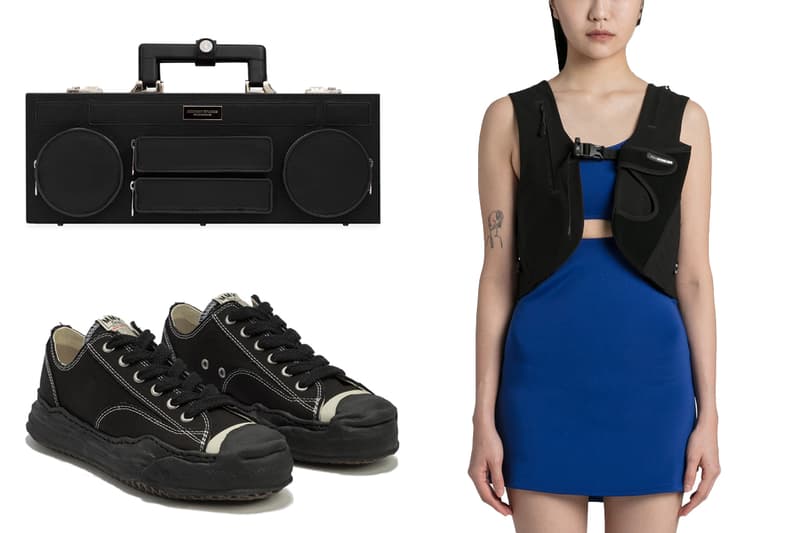 Over the last two years, the world stalled in an eerie limbo, as if reality itself was buffering. With summers spent indoors, isolated from the masses, the pandemic introduced a new wave of tactical apparel and minimalist leisurewear to accommodate the cosmic glitch in your day-to-day routines. In the spirit of making up for lost time, Hypebeast returns with another roundup of apparel, accessories, footwear and home goods that speak to evolving trends and remote lifestyles as the world slowly opens up. Consumer demands have shifted to 9-to-5 multifunction pieces that transition from work from home days to a night out on the town. The season conjures an infusion of vibrant color and graphic visuals; elements of militaria and camp have also infiltrated mainstream fashion as brands race to create the silhouettes of the future while referencing remnants of pop culture. Our list traverses the peculiar, with vinyl figurines from Mighty Jaxx to a technical, monochrome messenger vest by Hyein Seo. For footwear, Maison Mihara Yasuhiro returns alongside new drops in design, featuring The Skateroom and Midnight Studios.  
Refresh your closet with pieces from our editors' list and see the roundup in action in the video below. Shop our editors' picks exclusively on HBX or in-stores at Hypebeast's flagship HBX, located on 41 Division St. in New York City's Chinatown neighborhood. 
ROMEO HUNTE x CÎROC Spritz

August is easily the hottest month of the year, and surviving this delirious heat beachside calls for a refreshing, effervescent treat. CÎROC joined forces with lifestyle brand ROMEO HUNTE to design a summer-inspired capsule based on the brand's latest Spritz offerings. Available in an assortment of fruity flavors, including Colada, Pineapple Passion, Watermelon Kiwi and Sunset Citrus, the ready-to-drink Spritz pairs creamy and zesty fruit flavors with CÎROC's premium vodka. The ROMEO HUNTE x CÎROC Spritz capsule captures New York City's bubbly energy, as wide-eyed tourists take to the city's landmark attractions. Highlighted in the collection is a canary yellow bucket hat, a nylon tote bag adorned with a screen print of Coney Island's infamous Wonder Wheel and a silk bandanna printed with Brooklyn's skyline. Shop the capsule here to close out your summer shenanigans.
CÎROC Spritz is available for purchase on Cîroc, Drizly and in-stores with local retailers for $16.99 USD.
Hyein Seo Bag Vest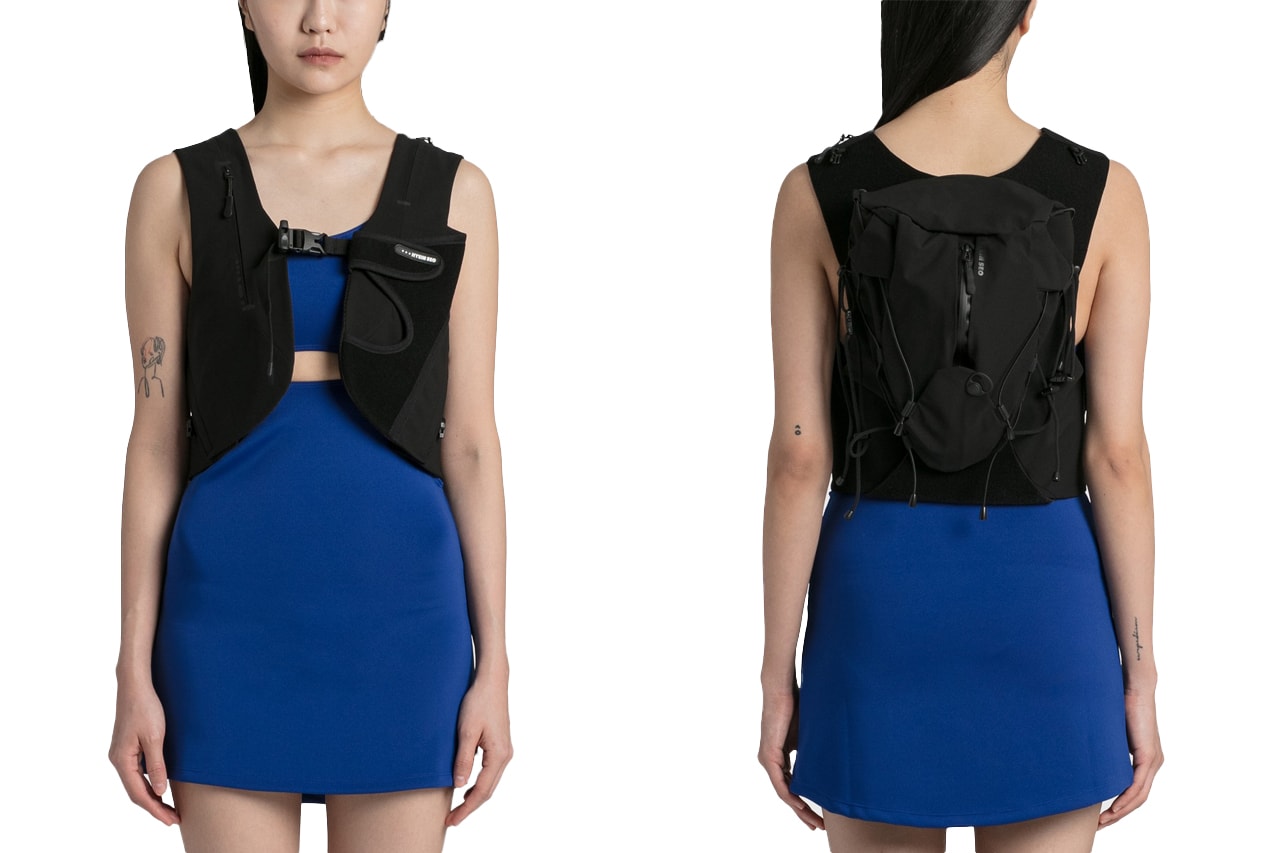 The brainchild of the precocious South Korean designer of the same name, HYEIN SEO's sculptural designs are fluid manifestations of masculine and feminine energy that blend elements of Y2K, futurism and militaria. The Bag Vest is another experimental offering, which showcases a convertible jersey backpack equipped with bungee-style drawstrings that loosely drape throughout the construction. The silhouette features harness-style shoulders with built-in pockets and a press-release buckle at the front. Sport yours with baggy monochrome cargo pants and platform sandals.
Available for purchase on HBX for $242 USD.
Maison Mihara Yasuhiro Blakey Low Top Sneakers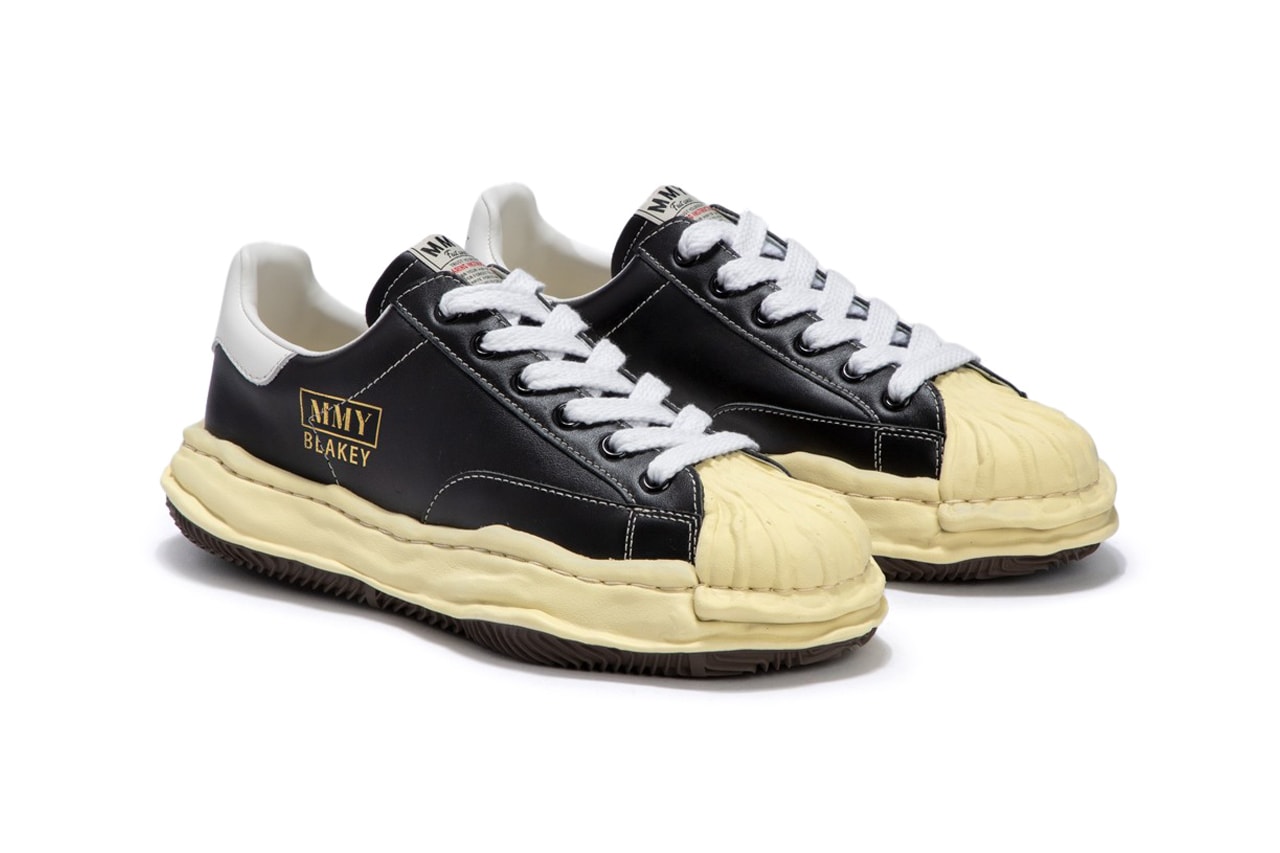 Returning to Summer Drops is Maison Mihara Yasuhiro's Blakey Low Top Sneaker. The model showcases a glossy leather upper. The black paneling is offset with tonal white topstitching to accent the model's signature gummy, melted midsole and toecap. MMY branding punctuates the tongue and outer heel. 
Available for purchase on HBX for $475 USD.
MIDNIGHT STUDIOS Brooklyn Box Trunk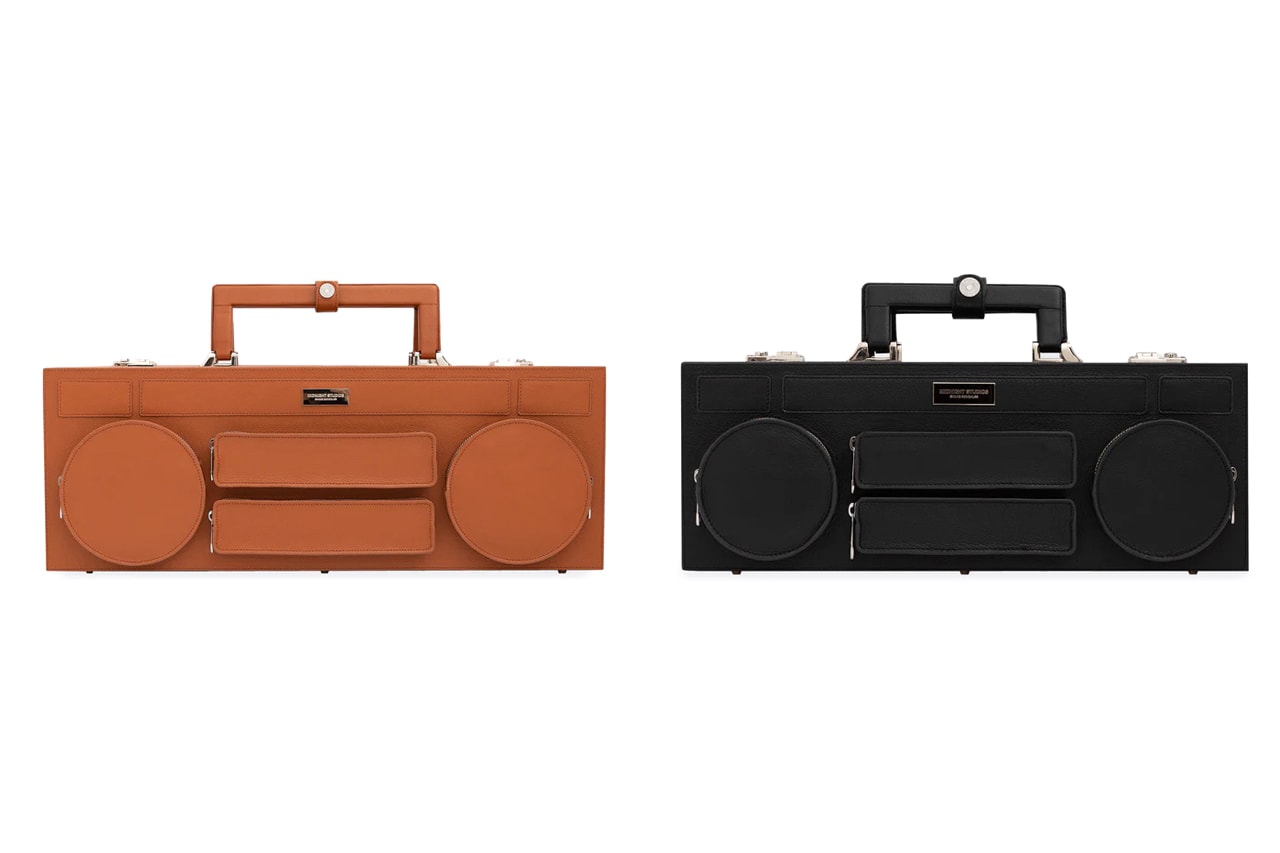 Shane Gonzales' Midnight Studios continues to explore the bounds of premium tailoring through a punk aesthetic. The label's Spring/Summer 2022 collection titled "Welcome to the Machine" introduced beaded suiting, velour tracksuits, mohair sweaters and branded tanks and T-shirts, alongside campy leather accessories. The Brooklyn Box Trunk pays homage to the borough's rich musical legacy in tandem with Gonzales' appreciation for early '90s punk, spawned from cult Playstation titles, like the cult-classic Tony Hawk Pro Skater series. Madonna sported the 30CM trunk at the London-based Central Saint Martins BA Fashion show, donning a studded black leather jacket worn over an asymmetrical dress cut with a sheer sweetheart neckline.
Exclusively available for purchase in-store at HBX 41 Division St. for $1,800 USD.
Mighty Jaxx 'A Wood Awakening: Inner Struggle'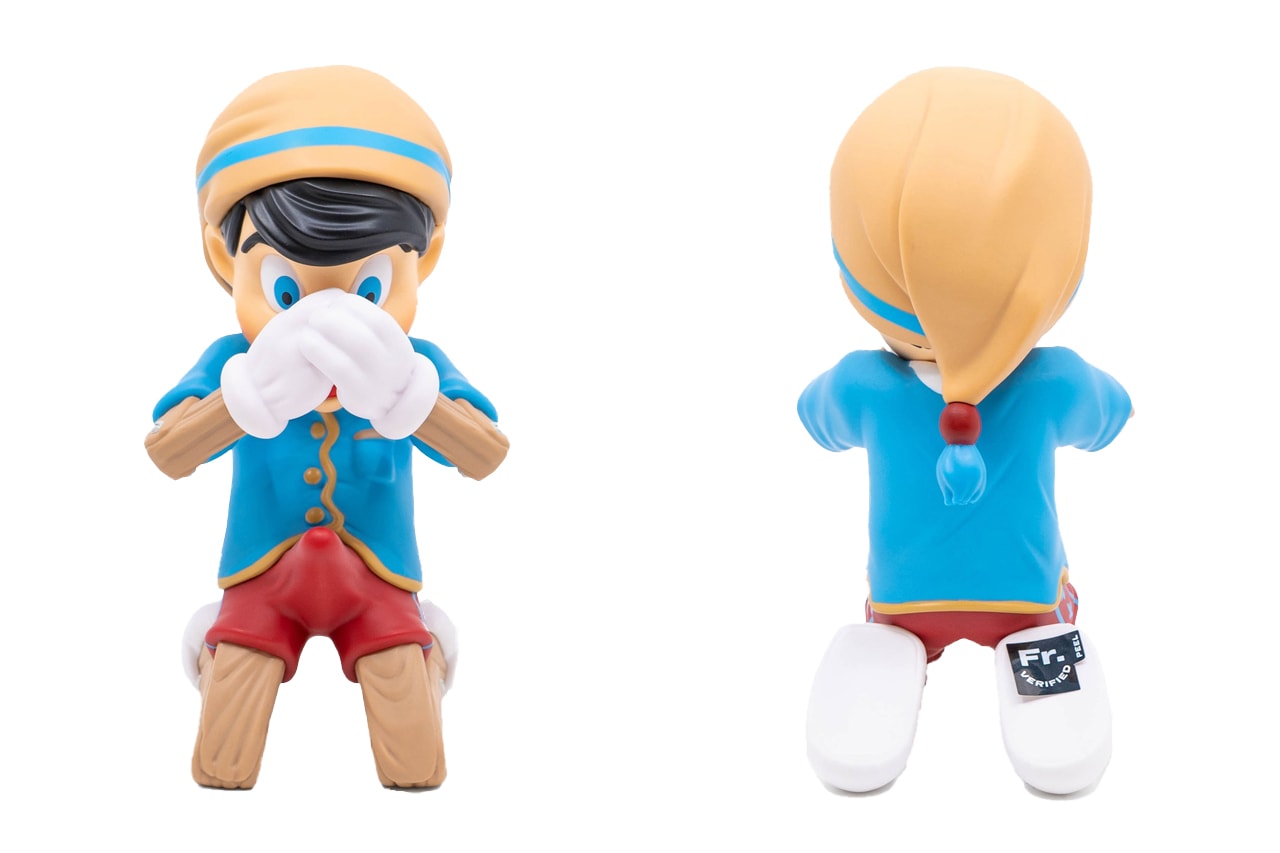 Peculiar and odd, Pinocchio is a childhood pastime often left to curious interpretations. Mighty Jaxx developed the vinyl figurine in collaboration with French artist Juce Gace. "A Wood Awakening: Inner Struggle" finds Pinocchio in mischievous form, perhaps admonished for his inner #boytroubles. The designer toy measures eight inches in height and visually depicts Pinocchio reconciling with his mortality, puberty and the physical oddities of boyhood in the early morning. If you're in the market for an immediate talking point in your home, Pinocchio gladly awaits your hospitality.
Available for purchase on HBX for $255 USD.
Mugler Black Printed Logo T-Shirt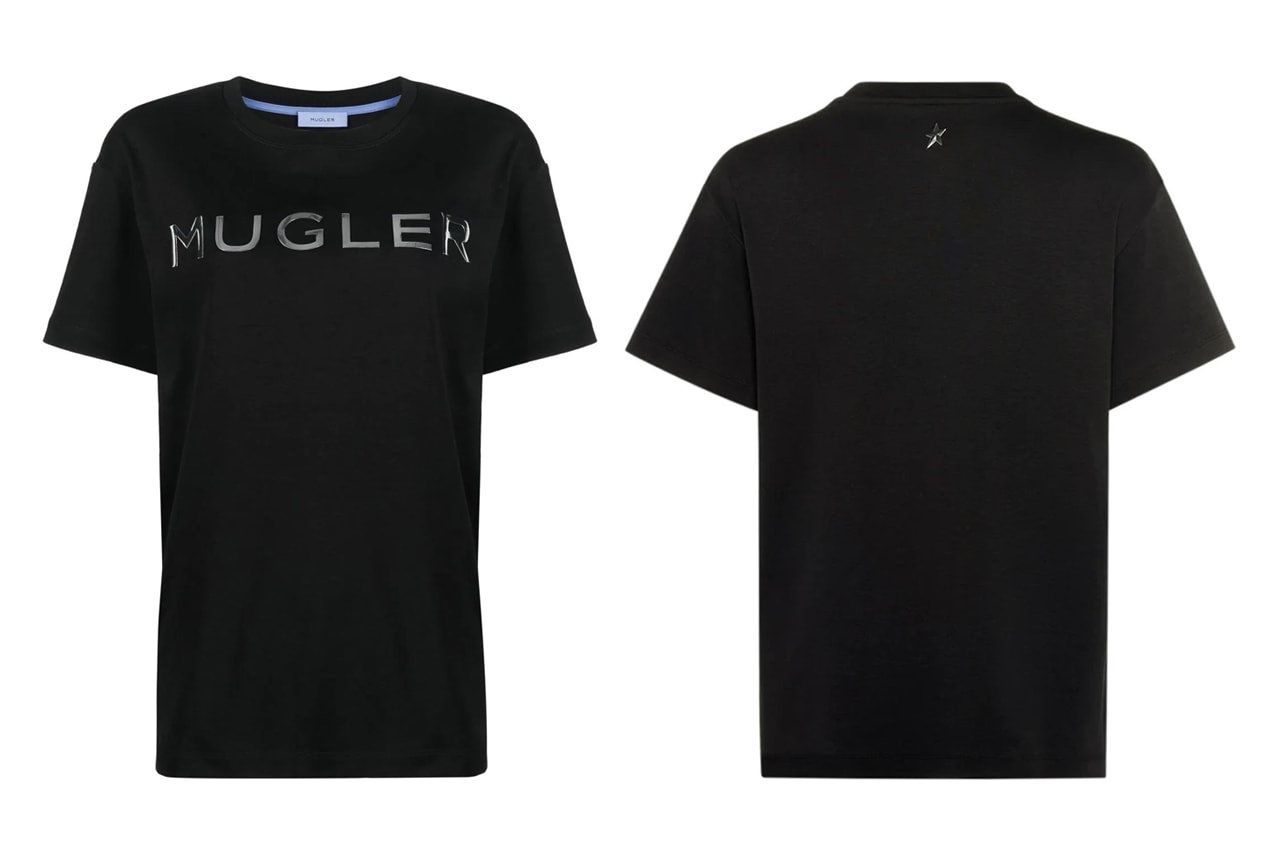 Mugler's printed logo T-shirt features metallic, liquidized branding at the front. Made from 100% cotton, the silhouette showcases a ribbed crewneck, drop shoulders, short sleeves and Mugler's star motif applied to the back panel. The style effortlessly pairs back to distressed denim, but for an edgier look, pair with a glossy, leather pant.
Exclusively available for purchase in-store at HBX 41 Division St. for $228 USD.
The Skateroom: Pez Dispenser Skateboard Deck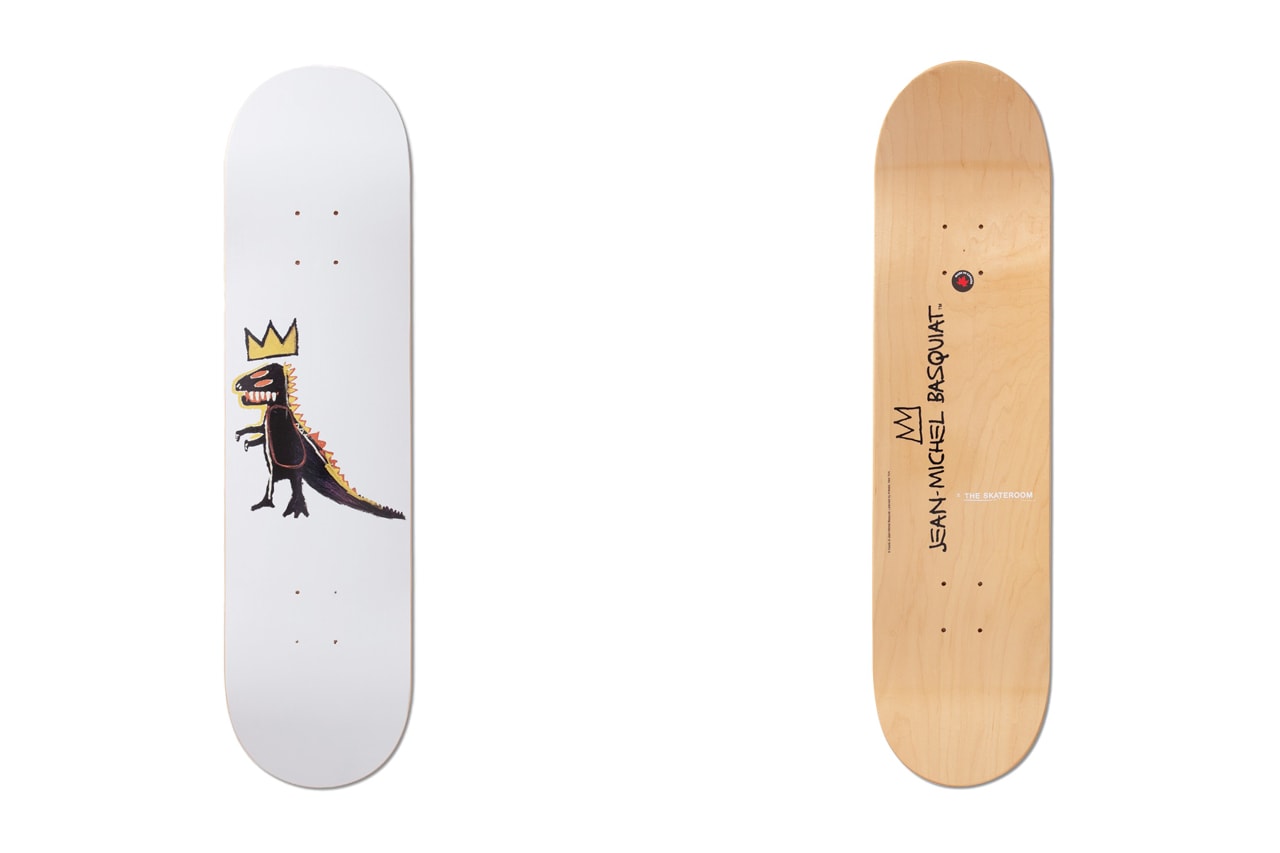 Pez Dispenser is an artwork created by artist Jean-Michel Basquiat in 1984. The painting famously depicts a miniature dinosaur wearing a golden crown. To commemorate the late artist, The Skateroom worked in collaboration with Basquiat's estate to create a custom skateboard deck. Crafted from maple wood, the wall-piece measures eight inches in height and comes equipped with a wall mount to easily display in your home and beyond. Aside from Basquiat's illustration and signature applied to the base of the deck, the artwork leaves plenty of negative space to appreciate Basquiat's iconography and graphic language.
Available for purchase on HBX for $250 USD.