MVRDV Designs Pair of Cliff-Like Skyscrapers for Nanjing
Named "Oasis Towers".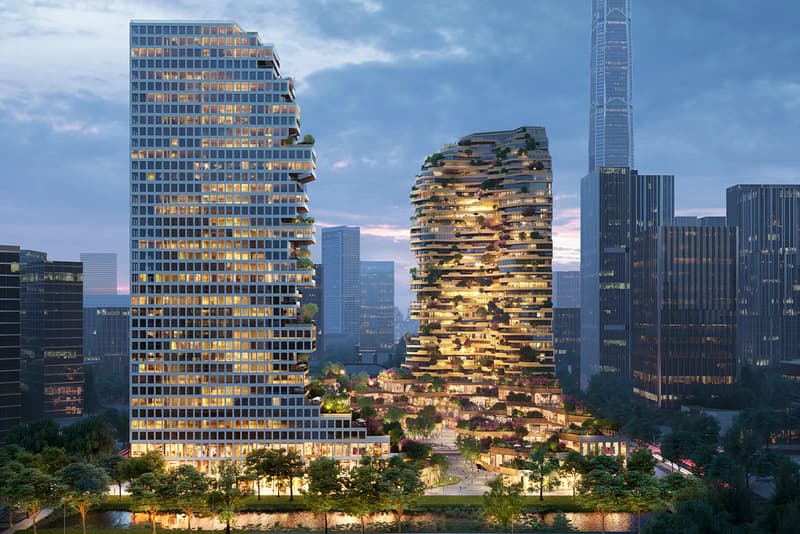 1 of 8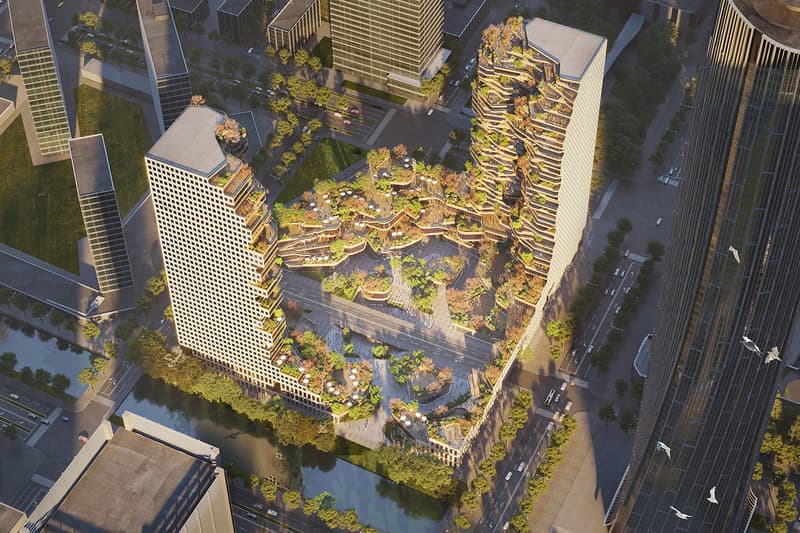 2 of 8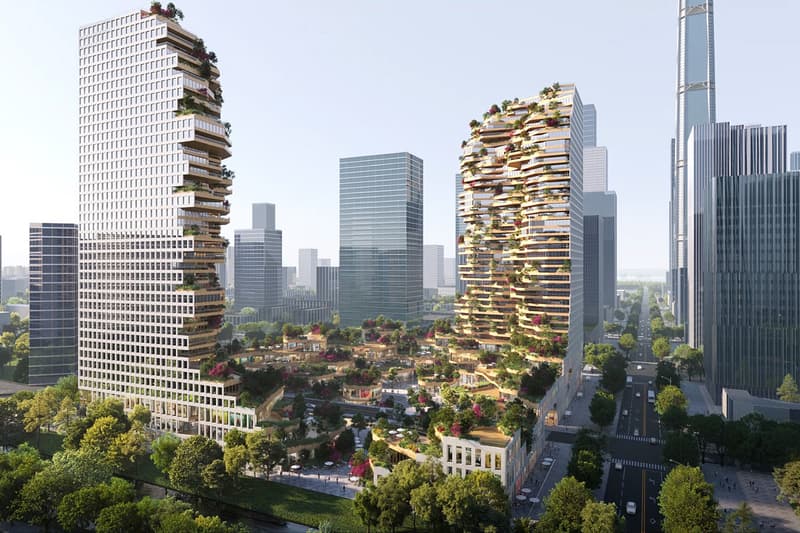 3 of 8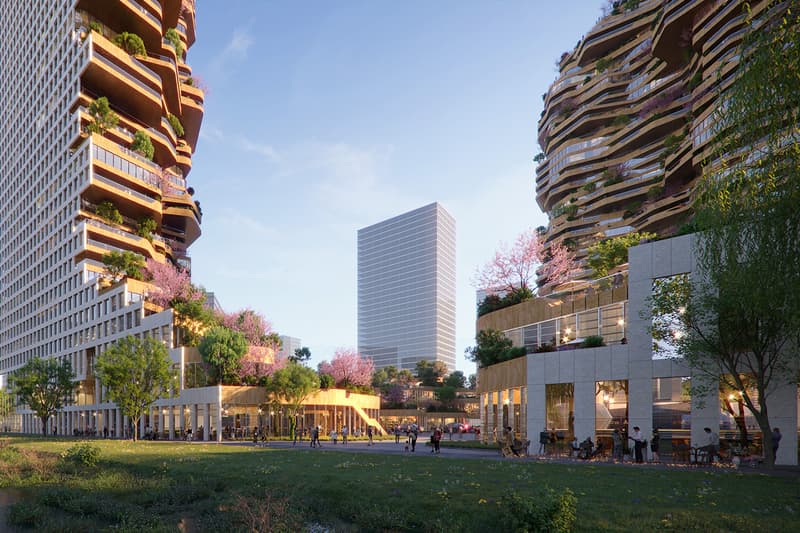 4 of 8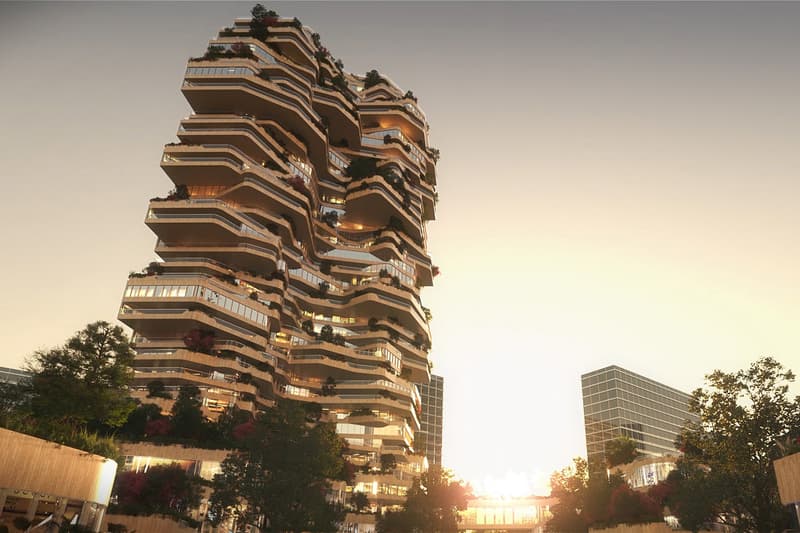 5 of 8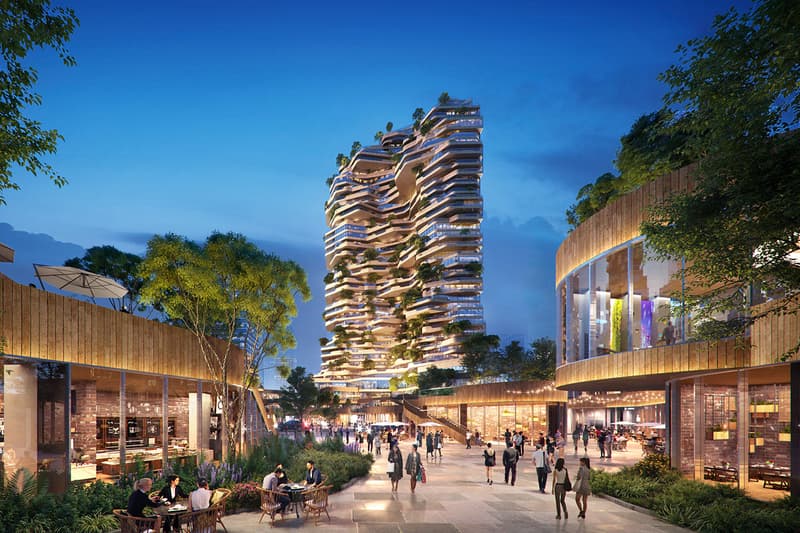 6 of 8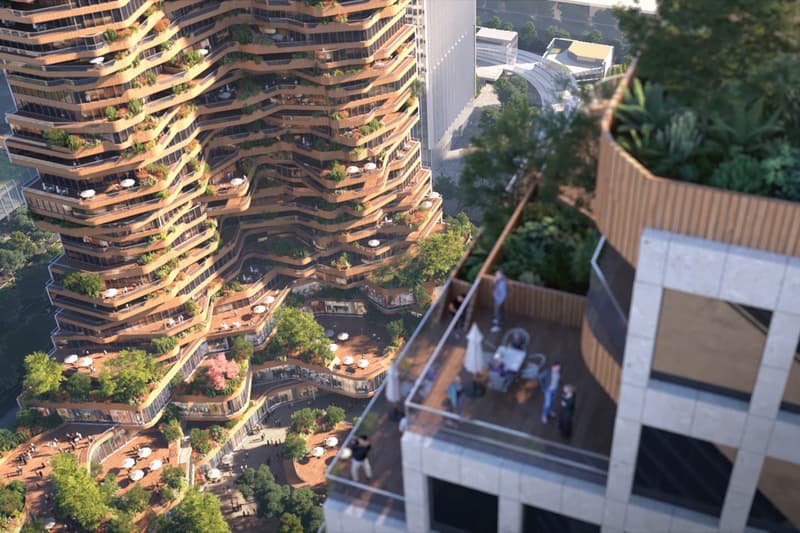 7 of 8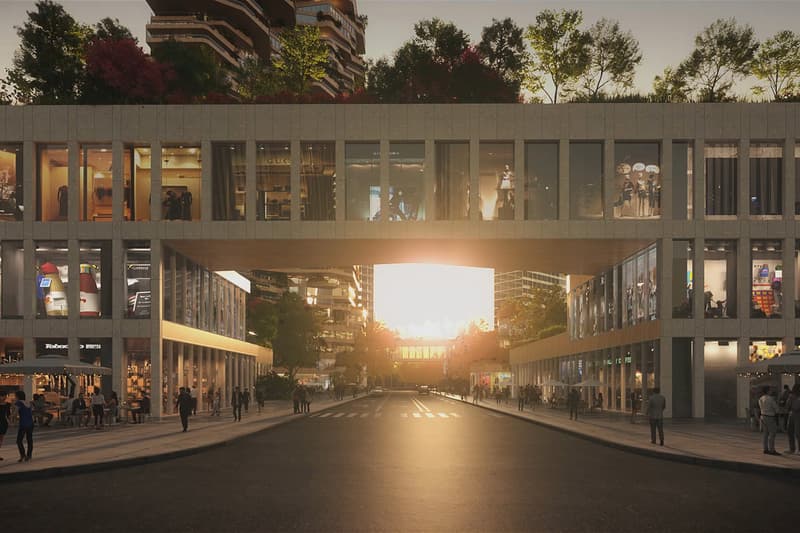 8 of 8
Dutch architecture firm MVRDV has won a compeition to design a new set of buildings in Nanjing, China, which will rise up to 150 meters-tall and feature facades based on "stratified cliffs".
MVRDV revealed its designs for the "Oasis Towers" having been named the project architect this week. The studio is now working alongside the developer to realise the design, which will be located on the outskirts of the financial district in the city's Jiangbei New Area – a new metropolis formed by the government, which has expanded Nanjing to its west.
Oasis Towers are intended to provide a "haven" for residents amidst the rapid development of the surrounding area, and as such, features a design heavily – but in typical MVDRV style, abstractly – based on nature. On the exterior, both buildings feature undulating balconies, designed to create a facade that resembles textures found on cliffside. These cascading terraces will also be peppered with lush trees and greenery, with small pavilions clad in facades of recycled bamboo.
Up on the roofs, dense planting will be applied in a bid to increase the area's biodiversity, as well as two 500-square-metre reed beds that naturally filter and clean water for the building's greywater systems.
"The contemporary architecture of Nanjing takes its inspiration from nature in form and appearance", says MVRDV founding partner Winy Maas. "With Oasis Towers we wanted to push this trend to the max – not only emulating nature with curving, stratified 'cliffs', but also to literally incorporate nature into the design with the greenery and by tapping into natural processes."
When complete, the Oasis Towers will be home to residential apartments, commercial spaces, and public paths and parks. The depth of the balconies will allow for plenty of natural light, while the towers' positioning benefits from natural ventilation in the form of western winds.
In other architecture news, and on a slightly smaller scale, check out this hemp-clad microhome by Common Knowledge.