"Martian House" is a Home Designed for our Interplanetary Future
Out of this world.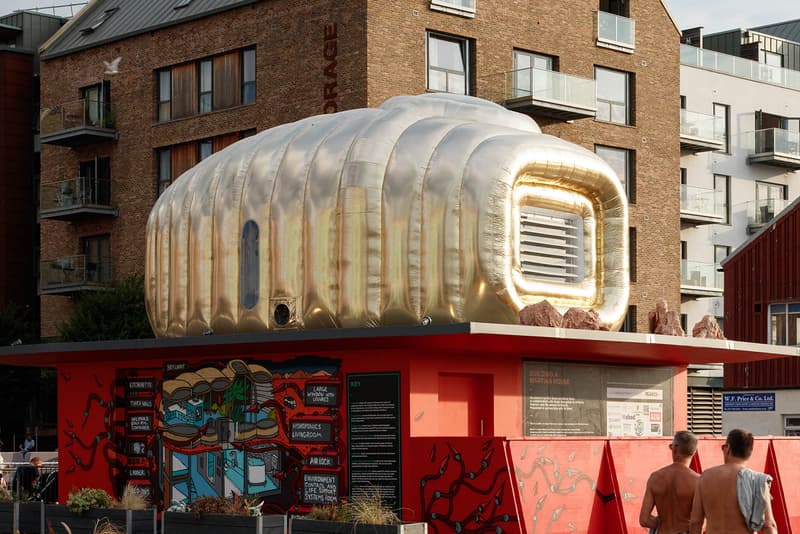 1 of 10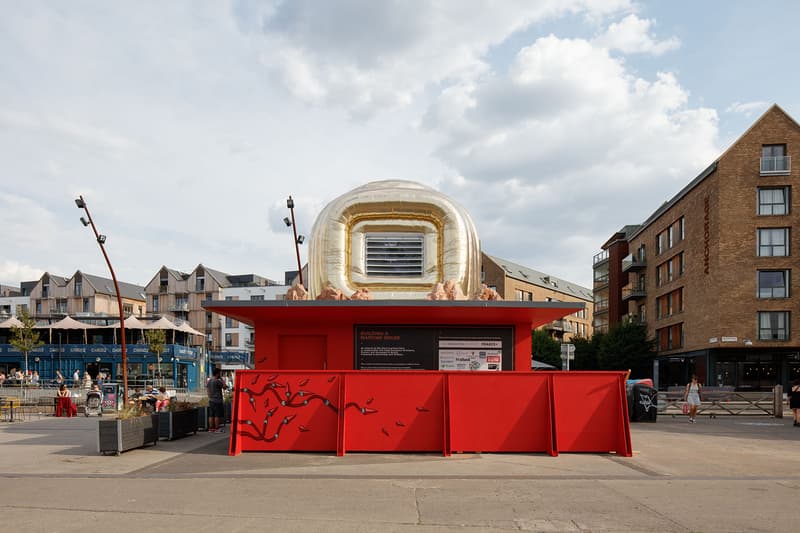 2 of 10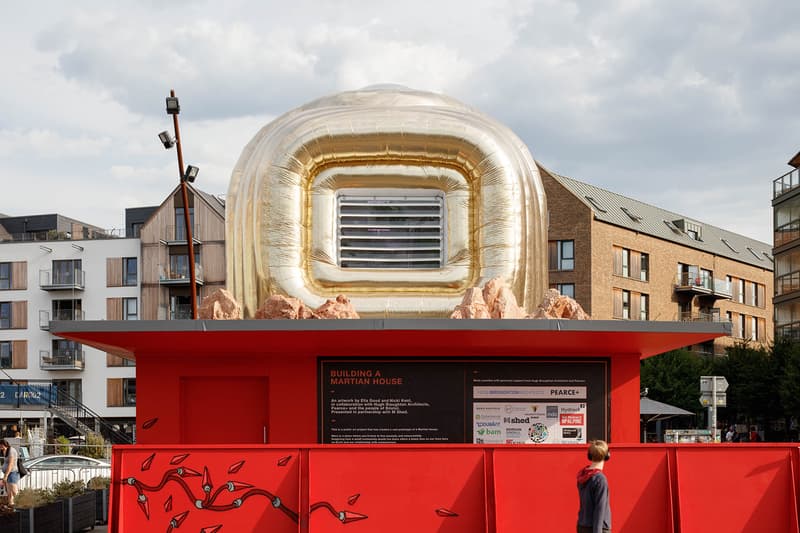 3 of 10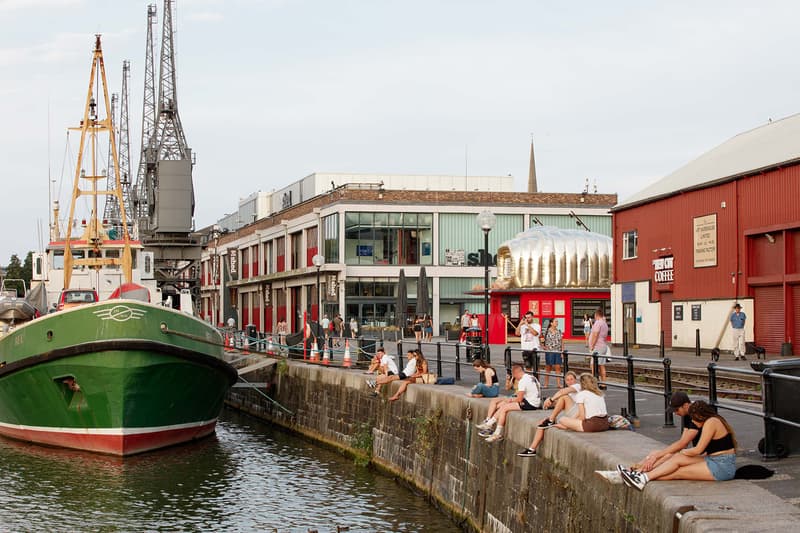 4 of 10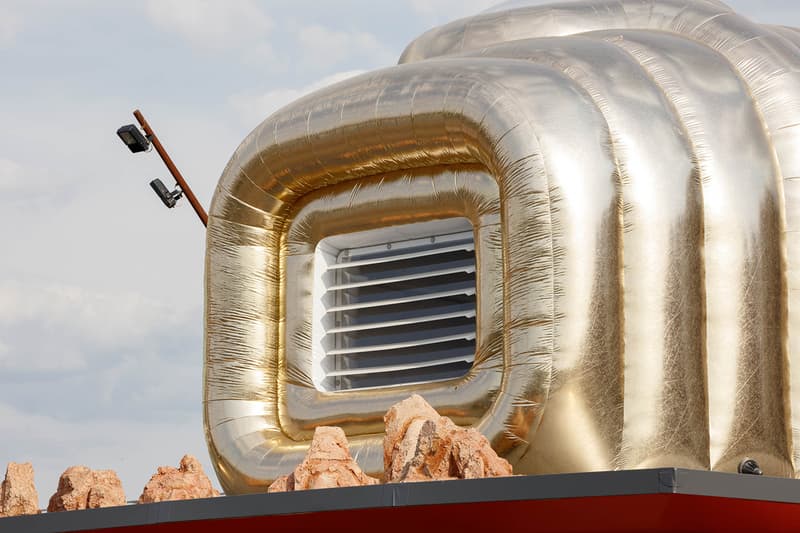 5 of 10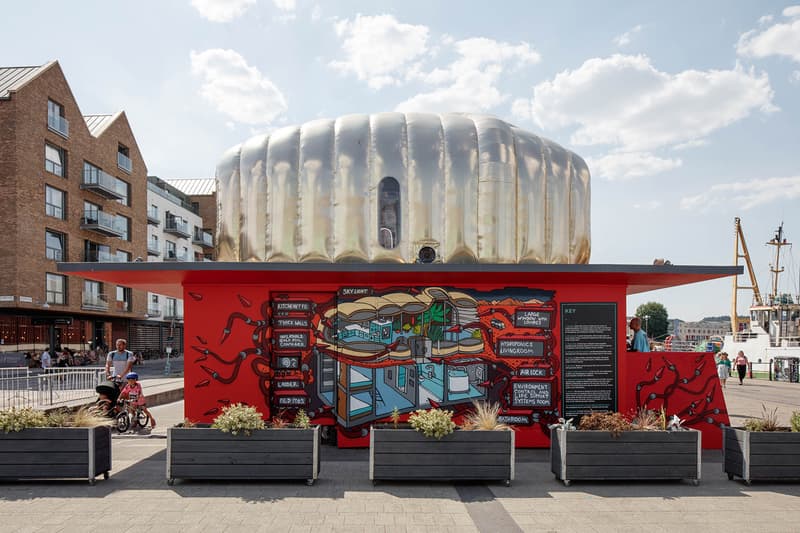 6 of 10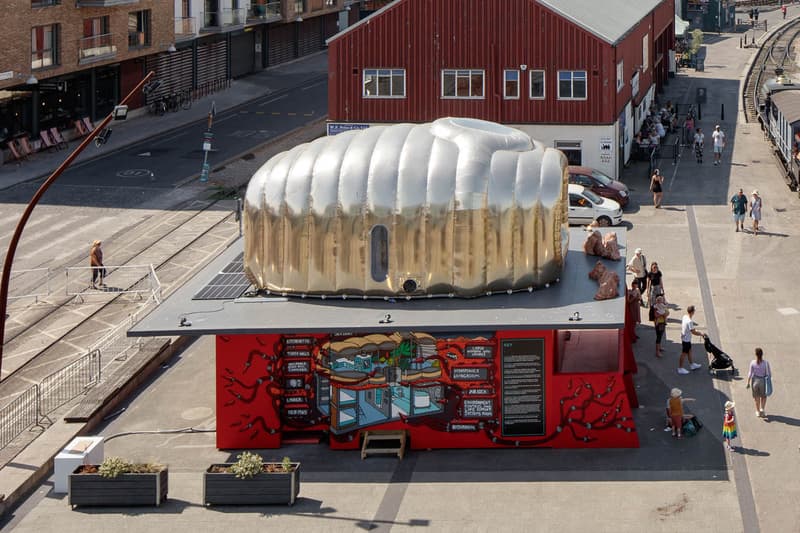 7 of 10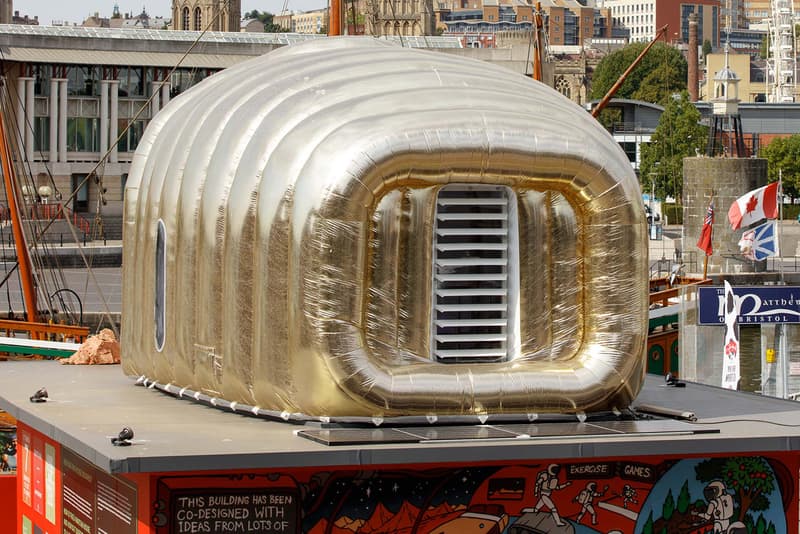 8 of 10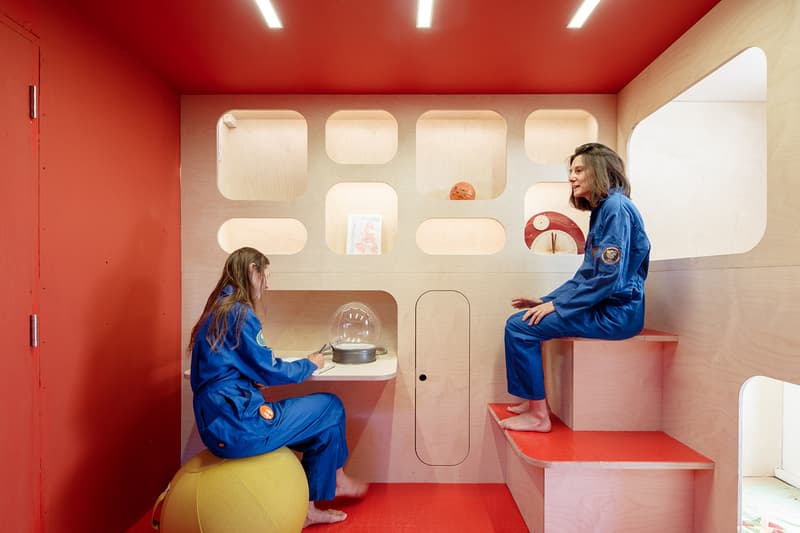 9 of 10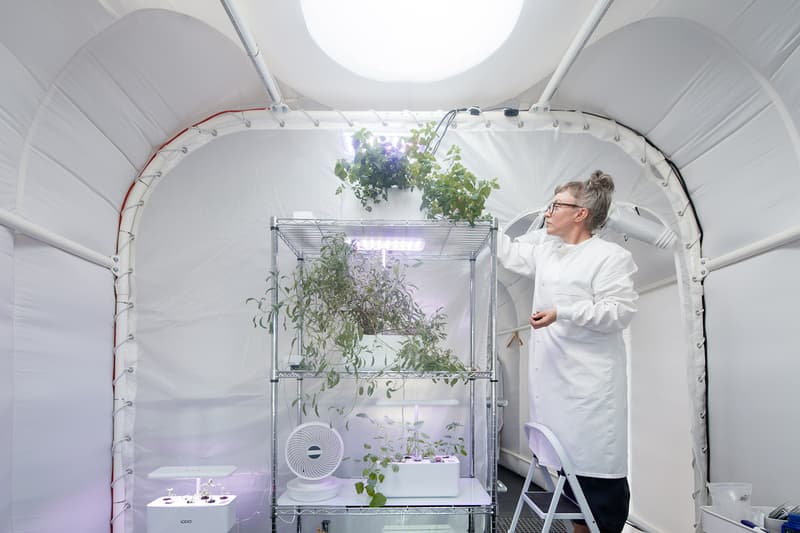 10 of 10
A team of artists and architects have teamed up to envision what a house for Mars may look like, and have created a prototype that has landed on Bristol's waterfront.
The so-called Martian House was developed by artists Ella Good and Nicki Kent at Watershed's Pervasive Media Studio in Bristol. With support from the M Shed museum, the pair brought on board Hugh Broughton Architects and Pearce+ to create a shimmery gold-topped structure that takes into account the real environmental conditions on Mars – from its thin atmosphere to its high levels of radiation. "Our Martian house is designed to protect the people that live in it," Good and Kent add.
Upon arrival on Mars, the structure's lower floor would be submerged underground, "maybe in the planet's lava tubes", the artists suggest – which are thought to be the safest place for explorers to live, as they're tucked away from solar radiation and extreme temperature fluctuations. The golden upper floor will be sent up to space flat-packed but inflated on arrival. To anchor it to the ground, explorers can fill the walls with Martian soil, which can be turned into a more solid building material using an experimental bacteria that has been known to turn Saharan desert sand into solid blocks.
Also on the top floor, a huge window would allow views of the Martian landscapes, while a hydroponic plant room would allow them to explore new ways of living with plant species. Even the toilet has been designed with Mars in mind and was specially created by bathroom brand Duravit to use low levels of water.
Power comes from solar panels, but a second power source would be needed in case of blackouts – and the artists are asking the public to envision ideas for anything from glowing algae for emergency lighting, to bikes to generate power. "This is not a final design, but a conversation starter," the artists and architects. "It is a place to research, experiment, and start conversations. We all have a stake in the future and a role to play. Looking at Mars offers a clear lens to think about how we live on Earth here and now."
Martian House opened to the public today and will remain on view until October 30. Elsewhere in architecture, MVRDV has unveiled a pair of skyscrapers that feature facades based on craggy cliffs.
M Shed Square
Princes Wharf, Wapping Road
Bristol BS1 4RN