DJ EFN Explains Why 'Drink Champs' Episode With Black Star and Dave Chappelle Was Removed
They are "hoping and pushing for next week's episode," however.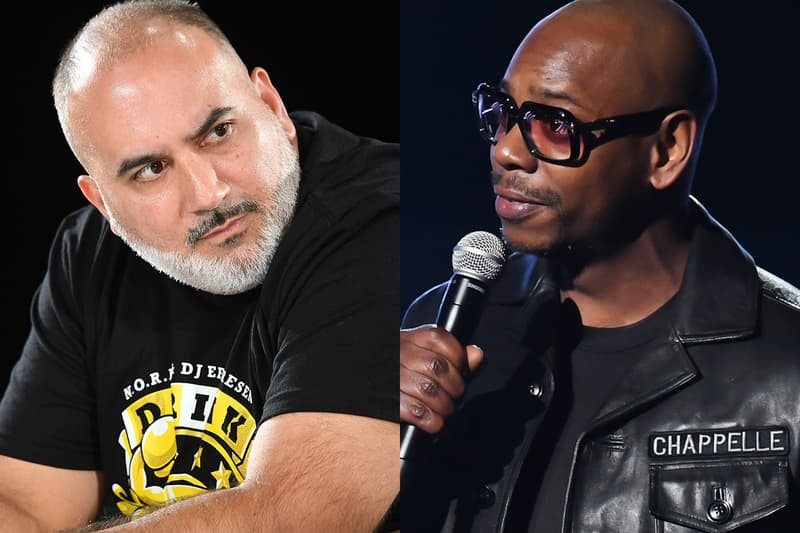 DJ EFN has clarified the reason behind the removal of the Drink Champs episode that featured Black Star and a special guest appearance from Dave Chappelle.
In a statement made to HipHopDX, the co-host explained that "miscommunication" was to blame, but fans can expect the episode to return. "There was some miscommunication, but we got on the phone with Dave and his team and agreed to properly release through our regular release schedule and partners," he said. "All is well and hopefully more of what was filmed will make the official release. It's important to Dave and Drink Champs that people see the episode in the right light."
The episode was initially filmed months ago but was delayed in its release partly due to the Robb Elementary shooting in Uvalde, Texas on May 24. "[The shooting] happened the week after we filmed and so we were going to fast track that episode and then all parties involved were like it doesn't feel right and we skipped that whole week," EFN confirmed. "And then we had other episodes already in the queue and so it got pushed. So we're just hoping that it will come out sooner than later."
EFN also revealed that this episode was actually filmed in Yellow Springs, Ohio — Chappelle's current residence — rather than their usual spot in Miami. "I literally had just come back from taking my kids to Disney World, driving back from Orlando to Miami getting a call, like, 'You ready to jump on a private plane to go to Ohio?'" he shared. "And I'm like, 'F*ck yeah, let's do this.' So we went to Ohio."
A release date for the episode is yet to be announced, but EFN and the Drink Champs team are "hoping and pushing for next week's episode."
Elsewhere in entertainment, watch Bob Odenkirk's goodbye to Better Call Saul.