Kevin Durant Debunks Retirement Rumors
Calling the idea "comical."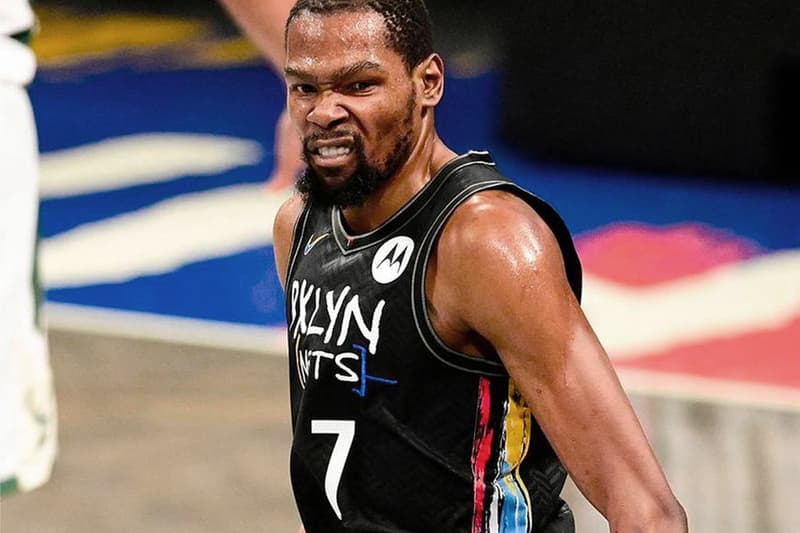 In the midst of Kevin Durant's standstill with the Brooklyn Nets, a retirement rumor ignited by reporter Marc Stein has taken its course.
Earlier this week, Stein wrote in his newsletter that Durant is contemplating retirement saying that "Durant was more apt to retire than play again for the Brooklyn Nets." He claimed that he would be in disbelief if Durant actually considered retiring while he was in the prime of his basketball career and currently sitting on a $194 million USD contract.
KD has caught wind of these rumors and has taken to his own Twitter account to debunk them. He said in a tweet that he does not "plan on retiring anytime soon. Shit is comical at this point." While the Nets are still looking for a trade route that will satisfy both the team and KD, the top contenders have recently reported to be the Boston Celtics and the Philadelphia 76ers. KD has recently given the Nets management an ultimatum, asking Nets owner Joe Tsai to either choose between GM Sean marks and head coach Steve Nash or himself. As the 2022-23 season nears, it remains to be seen where Durant will land.
I know most people will believe unnamed sources over me but if it's anyone out there that'll listen, I don't plan on retiring anytime soon. Shit is comical at this point.

— Kevin Durant (@KDTrey5) August 15, 2022
In other NBA news, Ben Simmons has reportedly reached a $20 million USD grievance settlement over his 2021-22 76ers salary.