The Legacy of Issey Miyake
As the fashion industry mourns the Japanese designer's passing, Hypebeast reflects on the impact of his pioneering, genre-crossing career.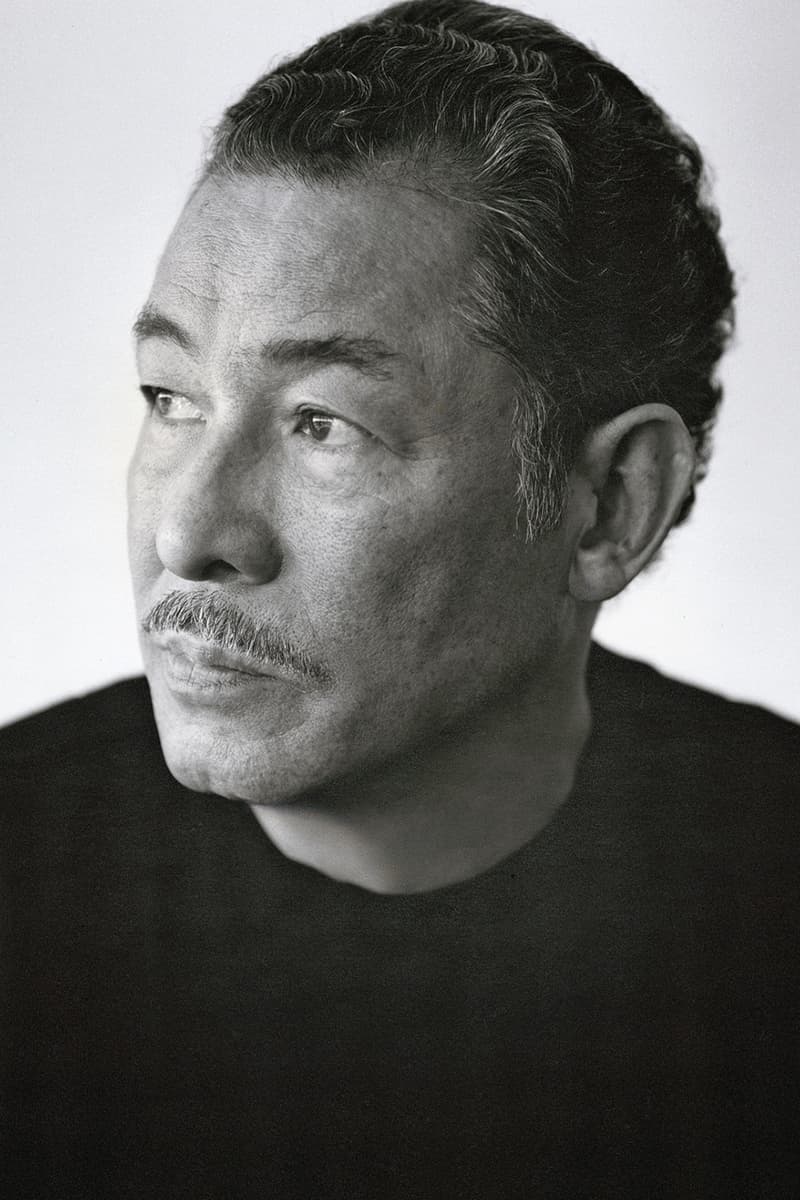 The Legacy of Issey Miyake
As the fashion industry mourns the Japanese designer's passing, Hypebeast reflects on the impact of his pioneering, genre-crossing career.
Earlier today it was announced that Issey Miyake had died aged 84. The legendary Japanese fashion designer was known for his innovative creations, often formed through trial-and-error experimentations, that resulted in him developing an archive of shape-shifting clothes that transcended trends and gender norms to become seminal forms of inspiration for his peers. In the '80s, he showed fellow Japanese fashion titans such as Rei Kawakubo and Yohji Yamamoto how to enter the Western market, and today, Miyake's works are just as integral to the fashion industry as they were in the decades gone by – and have become pieces of art that are revered, collected, and worn by archivists and fashion obsessives alike. 
Miyake was born in Hiroshima Prefecture in 1938 and studied graphic design at the Tama Art University in Tokyo. His education occurred around the same time that fellow Japanese designer Kenzo Takada broke into the Parisian fashion scene, being the first Japanese brand to do so. Like Takada, Miyake moved to Paris, spirited by his predecessor's success and a fascination with the fashion magazines his sister used to read. In 1965, he enrolled at the tailoring and dressmaking school École de la Chambre Syndicale de la Couture Parisienne. This formative education led Miyake to work for Guy Laroche, Hubert de Givenchy, and Geoffrey Beene, before founding the eponymous Miyake Design Studio in 1970, which has served as the foundation for his creations for the past 52 years. 
Speaking on his legacy, the brand said: "Never one to embrace trends, Miyake's dynamic spirit was driven by a relentless curiosity and desire to convey joy through the medium of design. Always a pioneer, Miyake both embraced traditional handcrafts but also looked to the next solution: the newest technology driven by research and development. He never once stepped back from his love, the process of making things. He continued to work with his teams, creating new designs and supervising all collections under the various Issey Miyake labels. His spirit of joy, empowerment and beauty will be carried on by the next generations."
All of Issey Miyake's designs were firmly rooted in his "one piece of cloth" philosophy. Per the brand, "For Miyake, it all began with one piece of thread and continued with the cooperation from districts and industry involved in production. He set up a group called the Reality Lab within the Design Studio to fuel his constant curiosity and need for research to address the demands of living in the 21st Century."
His designs were also heavily influenced by his life experiences. He was only seven years old when the atomic bomb hit his hometown of Hiroshima. Writing in the New York Times in 2009, Miyake explained how he turned these traumas into creativity: "I have tried, albeit unsuccessfully, to put them behind me, preferring to think of things that can be created, not destroyed, and that bring beauty and joy. I gravitated toward the field of clothing design, partly because it is a creative format that is modern and optimistic."
This positive outlook notably translated through his fashions, via a constant willingness to grow and challenge himself. In Setsuko Miura's 2002 documentary Issey Miyake: Moves, the designer discusses his processes, noting that "design stems from reflecting on and challenging the times we live in." He later asks, "Why bother designing unless you have a unique point of view?" In the 1980s – arguably the height of Miyake's career – he began to experiment with new ways to pleat and fold fabrics in his now-signature approach. Through a method that saw fabric placed between paper and heat pressed, the clothing was able to hold its intriguing boxy shapes for a lifetime – a detail that has now become as famous as the designer himself. 
"Issey's most heralded clothing does not recognize gender or size, it doesn't need to."
Despite the end result often being minimal and refined, the concepts behind Miyake's clothing always came from a more avant-garde perspective. His conceptual works were often displayed on dancers, which as Pen states, shows how he is "both functional and elegant, all while remaining abstract and intellectual, the fact of which allows him to let his imagination run wild."
Despite his future-thinking approach to fashion, everything Miyake created was rooted in traditions. Early works from the '70s explored his fascination with Sashiko, a quilted Japanese fabric that was often found in primary colors and geometric patterns. More typically used for Judo uniforms and farming clothes, Miyake transformed historical materials into ones that felt relevant for the times. "As I observed people there, I realized that what I had to make were simple, everyday clothes, like jeans and T-shirts," said Miyake in 1968. 
Clothing was a commentary on what he saw around him – Kimonos and traditional Tanzen coats were displayed throughout his career, but particularly for FW77 which saw Miyake play with fabrics that were almost forgotten in Japanese culture, using them to create his interpretation of everyday clothing. 
These ideas went on to influence much of what was to come for the now-iconic house. In the 1980s, then-Sony Chairman Akio Morita commissioned Miyake to create the company uniforms, subsequently inspiring Apple's Steve Jobs to order over 100 turtlenecks made by Miyake that became synonymous with his signature look. In 1993, the formation of PLEATS PLEASE ISSEY MIYAKE – and in turn the menswear line HOMME PLISSÉ ISSEY MIYAKE in 2013 – transformed Issey Miyake into a household name. Speaking to Hypebeast in 2021, the brand's team said, "HOMME PLISSÉ ISSEY MIYAKE seems to have grown into a brand celebrated worldwide not only by men but everyone. It was also brought to our attention that as a brand it has reached out to generations of people, both old and young, who were not familiar with the ISSEY MIYAKE brands [before]."
Today, not only does his legacy live on, but it continues to go from strength to strength. His passing has sent ripples through all corners of the creative industries, with many taking to social media to share their condolences and anecdotes.
Fashion consultant and founder of disruptive berlin GmbH, Brenda Weischer, tells Hypebeast, "Mr. Miyake was a true innovator. He saw no boundaries to what could be achieved with a garment, what shapes it could create, and how something can be manipulated to evolve into the shape he wanted. [He showed] what can be achieved in fashion and design when one is unafraid of technology. I run a vintage store and PLEATS PLEASE is one of the lines that got me interested in second-hand; something timeless, futuristic yet classic, that lasts forever… I don't think we realize yet what a loss this is for fashion."
In a similar sentiment, Aro Archive founder Ariana Waiata Sheehan, says: "Issey is one of the core reasons why Aro exists. His inspiration as an architect, inventor, and designer is unmatched. I draw particular motivation for business and personal growth from the story behind Pleats; Issey locking himself away in the studio, bored and frustrated with his work. With the promise he could only leave if he invented something new, he made the Pleats machines and came up with a groundbreaking technique. We should always be pushing ourselves to do something new and scary, being comfortable in one's work wasn't Issey's style.
"Issey's most heralded clothing does not recognize gender or size, it doesn't need to," she continues. "Instead, it recognizes simply the human form, human movement, and all the playfulness it can bring. He had a great sense of humor. Both Issey's clothing and campaigns celebrated a global community while retaining a uniquely Japanese aesthetic. He was and always will be the biggest inspiration to us as a company and we will celebrate his work daily."
Gill Linton, the CEO and Editor in Chief of BYRONESQUE, concludes with one thing to consider: "It's easy to say he was a pioneer but he was truly unique in how he approached fashion through technology. A-POC [A Piece of Cloth] was shapeshifting genius on every level. I urge people to watch those shows in awe and wonder. I wonder if he liked today's digital NFT world or hated it? I think he would have made more of it than we currently are. Also, a plea to our vintage selling community, please be respectful and don't exploit this or turn his pieces into Hervé Leger mini dresses for the Kardashians."
The members of Miyake Design Studio and the Issey Miyake Group state that "His spirit of joy, empowerment and beauty will be carried on by the next generations." International media report that an intimate funeral has already taken place with "only relatives participating," all of whom are kept out of the social spotlight. There are no plans for a public ceremony, per Mr. Miyake's wishes.