HP's Dragonfly Folio G3 Offers Productivity of a Laptop and Flexibility of a Tablet
Carrying up to 32GB of RAM and 2TB of SSD storage.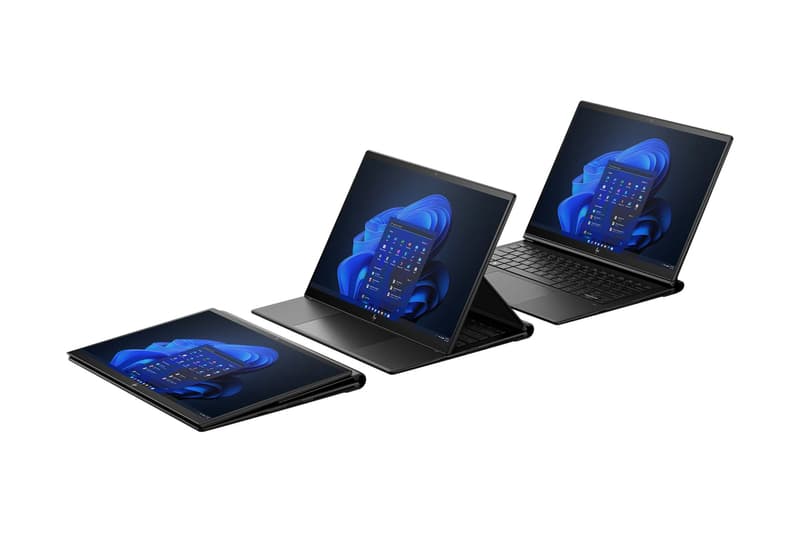 HP is now introducing the first Folio hybrid for its Dragonfly lineup, allowing you to turn your notebook into a tablet. Just like previous Folio models, the new release can be used as a touchscreen during presentations or when you're on the move by simply lifting the screen up and sliding it forwards over the keyboard and touchpad. Since it has full PC capabilities, however, it'll run on 12th-gen Intel core i5 or i7 CPUs instead of your usual mobile chipset.
Performance is further enhanced by a new cooling system that'll keep everything running at optimal temperatures. Other specs include up to 32GB of RAM, 2TB of SSD storage, either a 1,920 x 1,280 LCD display or a 3,000 x 2,000 OLED panel, a Thunderbolt 4 and USB port, a 3.5mm audio jack, and optional 5G connectivity if you're looking for something mobile.
For those interested, HP's new Dragonfly Folio G3 is now available for $2,380 USD.
In other related news, the tech company has also unveiled its new 34-inch All In One desktop computer for those working from home.