HP's New 34-Inch All In One Will Elevate Your Work-From-Home Setup
Featuring a 5K display, a magnetic 16MP webcam, and the latest internal components.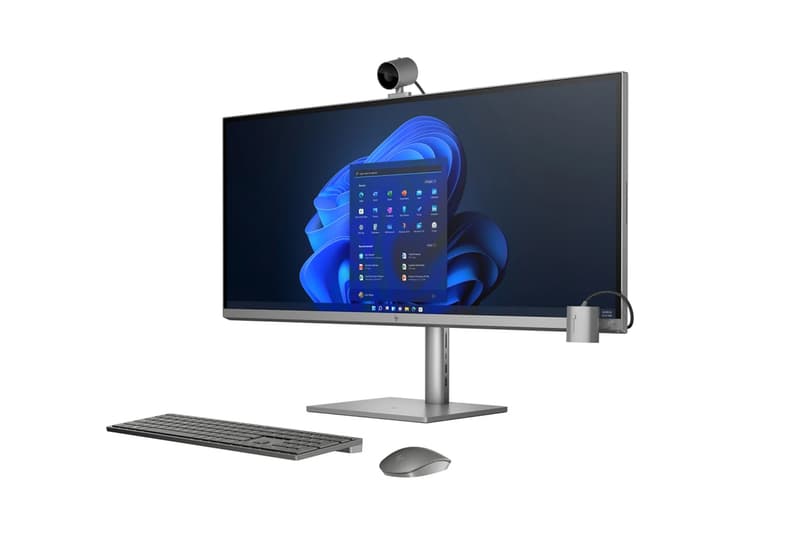 HP is now looking to help you improve your setup for those work-from-home days with its latest 34-inch All In One desktop computer. With a wide real estate of 34-inches, HP's latest productivity-minded PC offers resolutions of up to 5K, making it perfect for those working on graphic design or photography. A magnetic webcam with a 16-megapixel sensor can be positioned anywhere on the screen's bezel to give you more flexibility during your Zoom calls, while a second camera can also be installed if you're also looking to present things.
Depending on your processing and graphical needs, you'll also have a range of internal components you can choose from to better adjust the price tag. HP will be making the All In One available with 12th-gen Core i5, i7 or i9 processors that can then be paired with either NVIDIA's GeForce RTX 3050 or 3060 GPU. You'll even be able to configure up to 128GB of RAM and 4TB of SSD memory. Other standard features include four USB ports, two Thunderbolt 4 ports, an Ethernet port, a 3.5mm audio jack, an SD card reader, and HDMI 2.1 output.
For those interested, HP's new 34-inch All In One will arrive this September at a starting price of $2,120 USD.
Elsewhere in tech, Samsung has unveiled the 990 Pro series of SSDs.