The Weeknd Shuts Down MetLife Stadium for 'After Hours Til Dawn'
Making his NYC-area stadium debut for the second stop of his tour.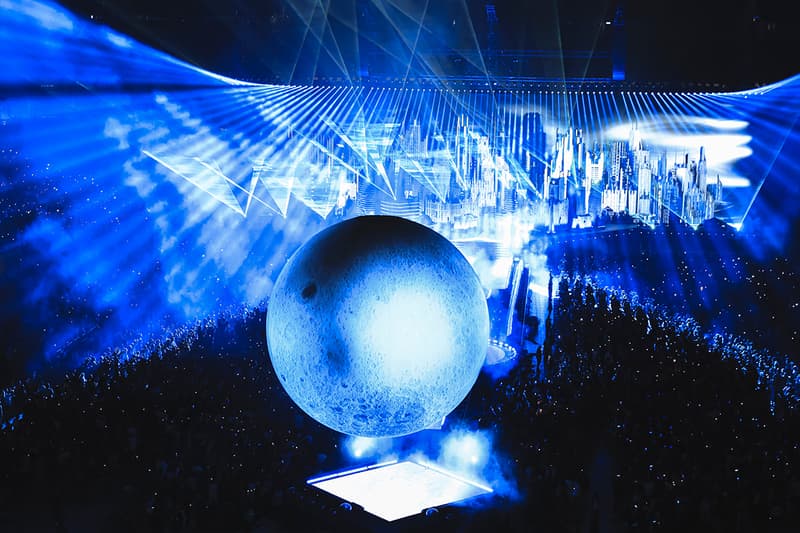 1 of 13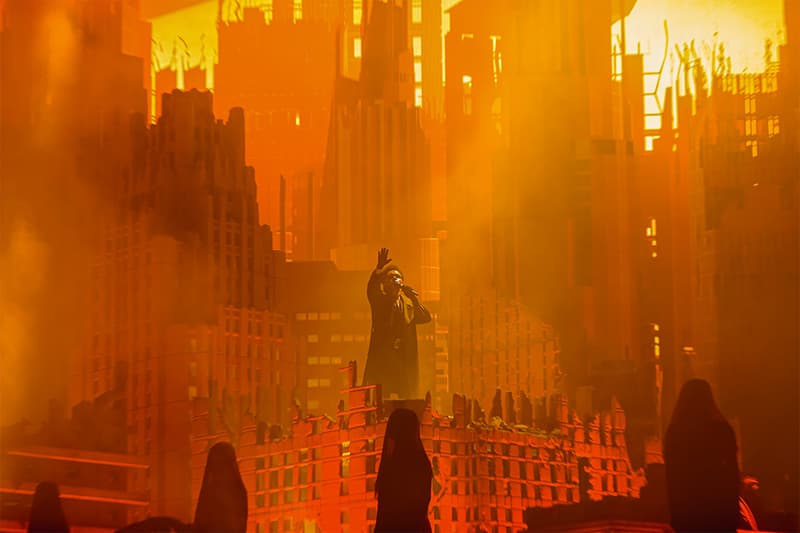 2 of 13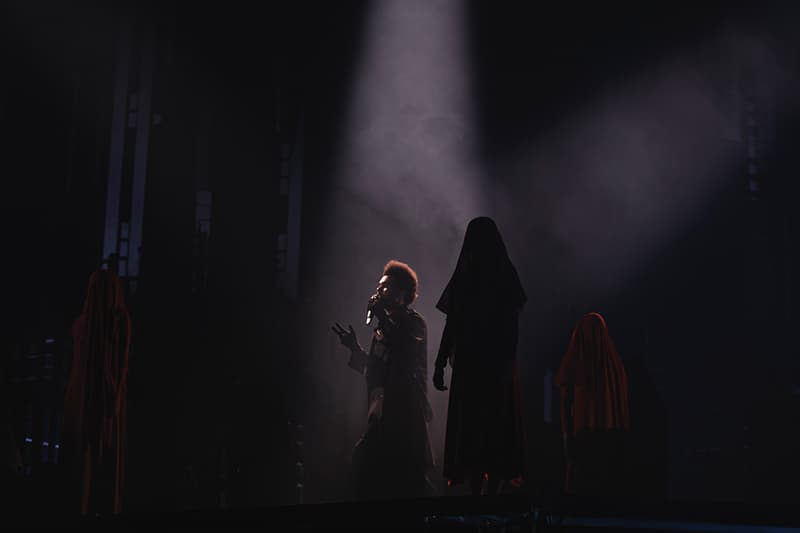 3 of 13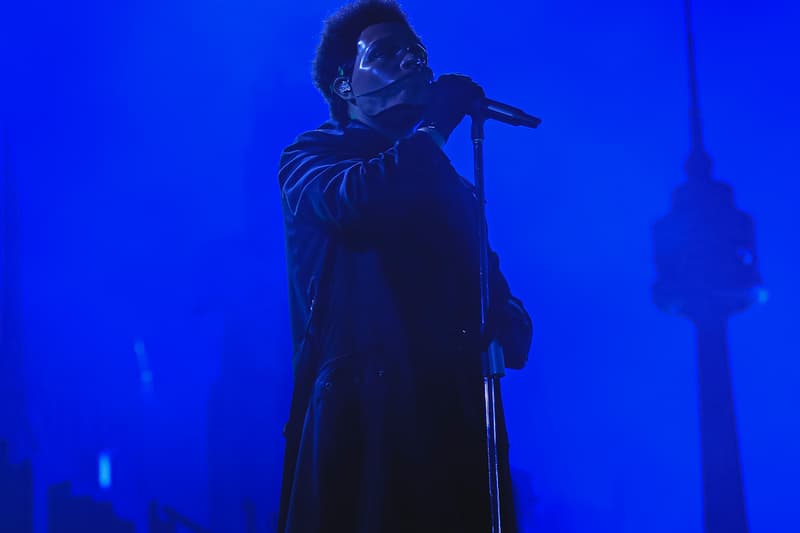 4 of 13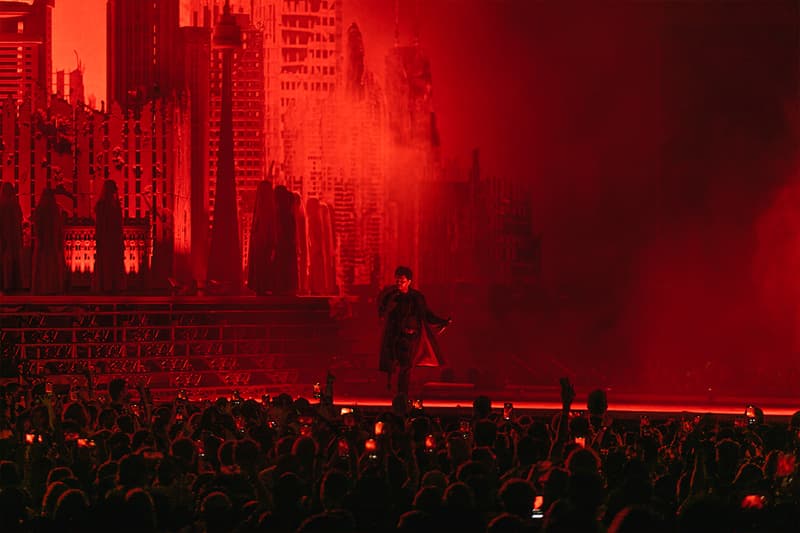 5 of 13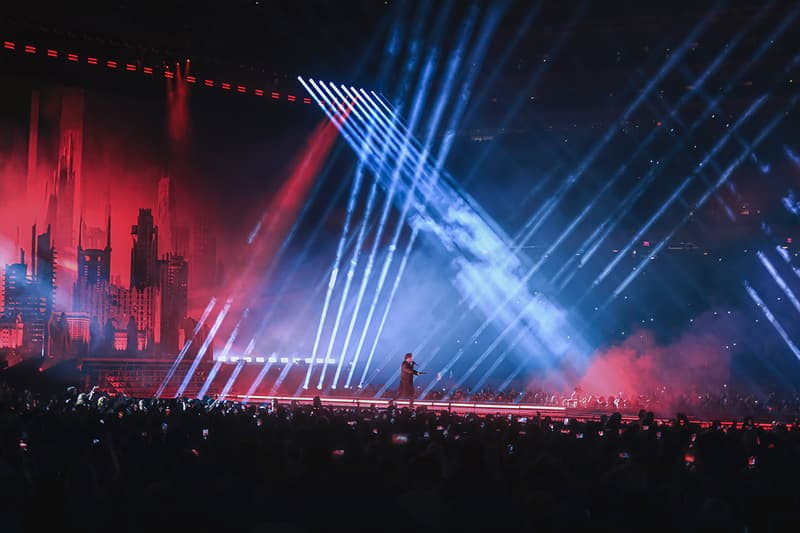 6 of 13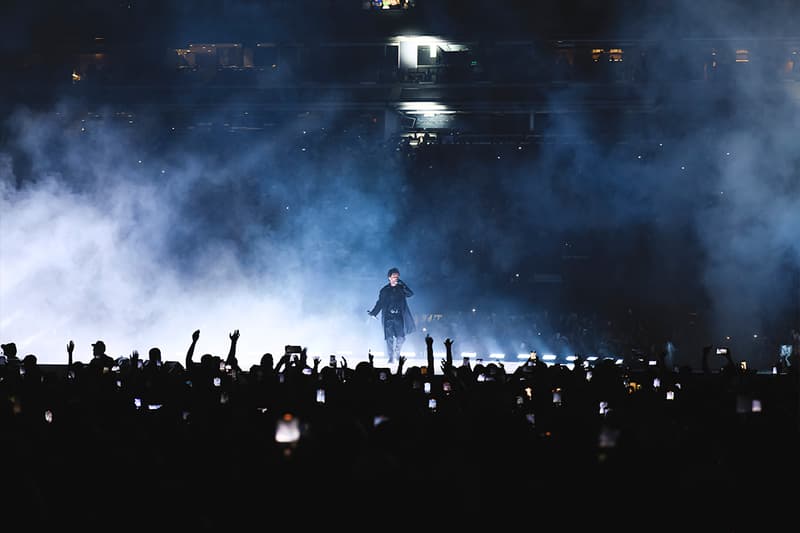 7 of 13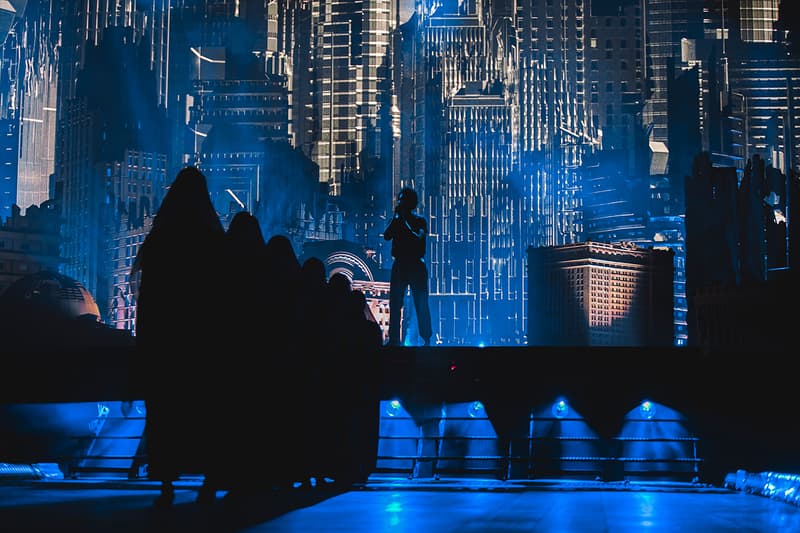 8 of 13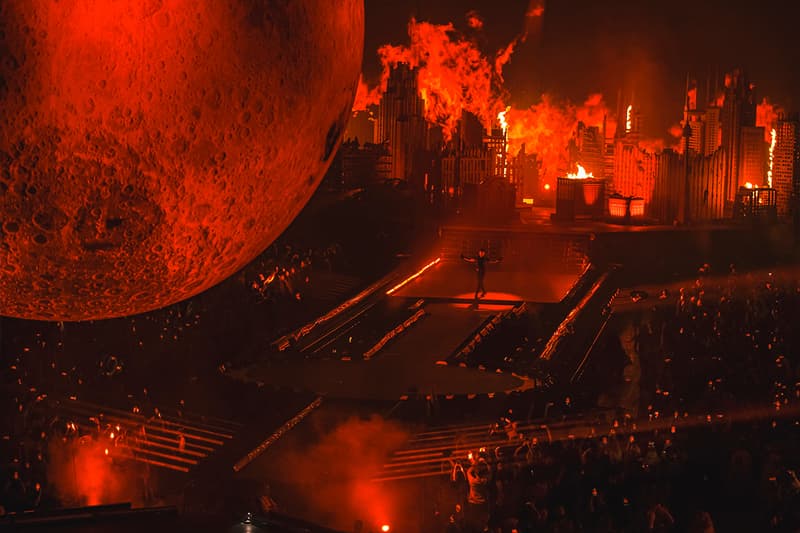 9 of 13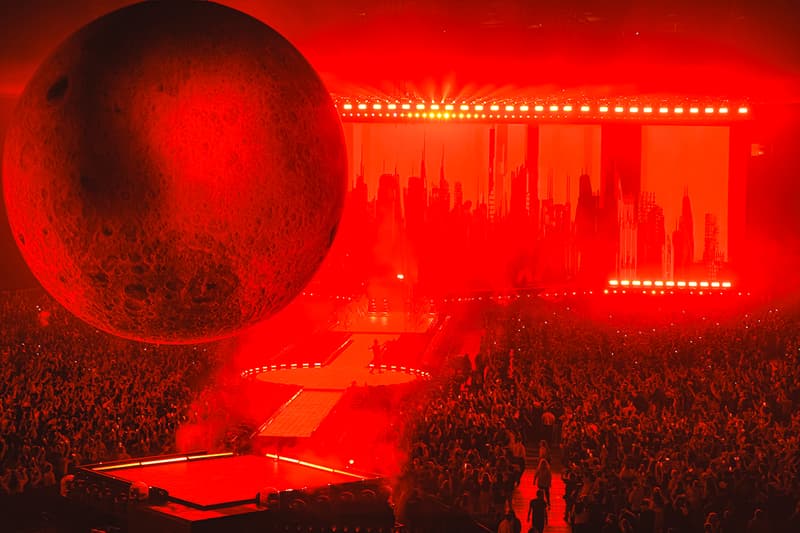 10 of 13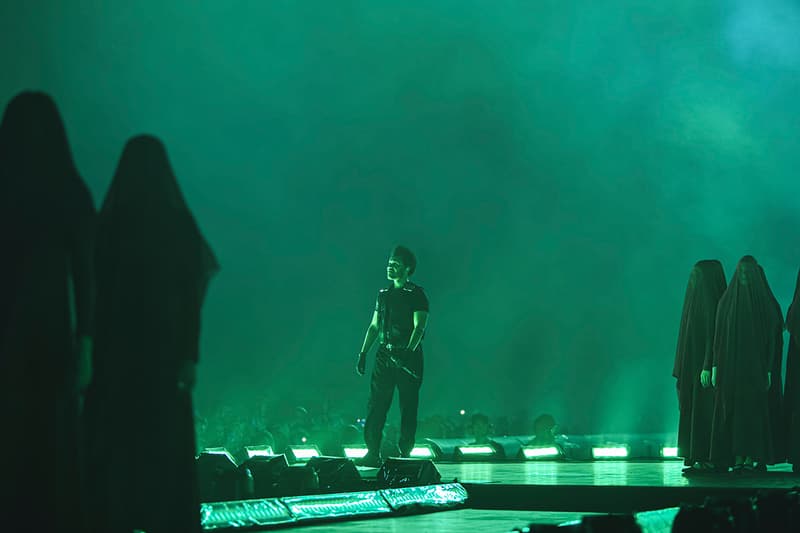 11 of 13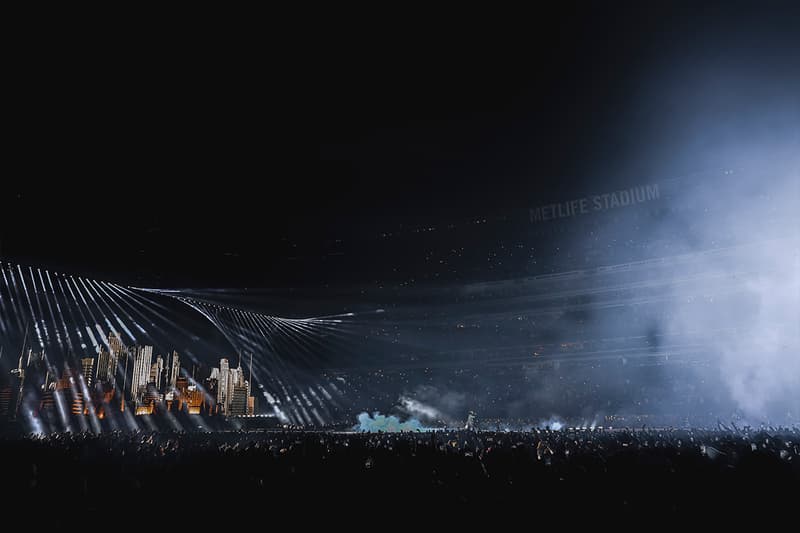 12 of 13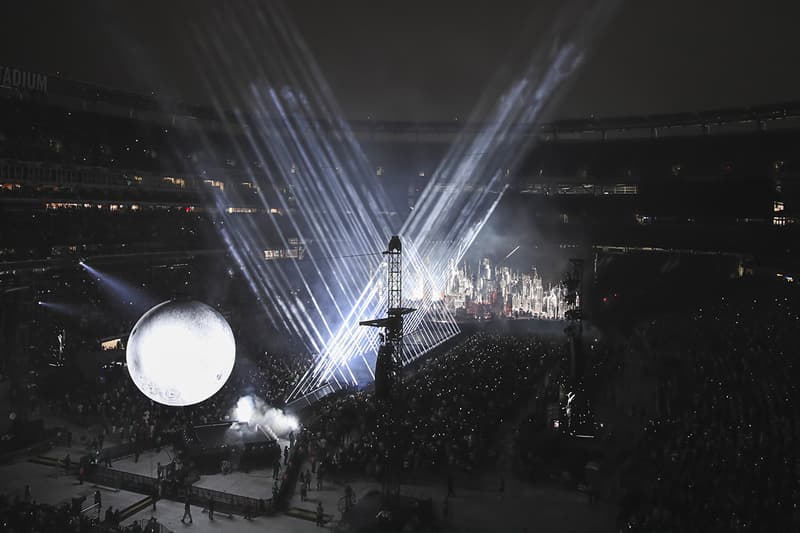 13 of 13
After the service outage that caused The Weeknd to postpone his home debut in Toronto and the kickoff of his long-awaited After Hours Til Dawn tour, he finally launched his summer tour in Philadelphia's Lincoln Financial Field, with his second stop at New York's MetLife Stadium as pictured above.
The Weeknd brought out all the stops for the sold-out show, as the tour marked the start of a well-planned tour that was originally supposed to stake place during the summer of 2021. It was later rescheduled again to early 2022, however with the pandemic, it was unable to go as planned. Due to unforeseen circumstances, The Weeknd's original opener Doja Cat was forced to pull out due to throat surgery.
The tour paid a special homage to The Weeknd's hometown of Toronto as the main stage featured a full cityscape of the Toronto skyline that was lit by pyro at times, highlighting his love for the city. After Hours Til Dawn had a stage that gave The Weeknd the opportunity to interact with fans with a runway that stretched out from the main stage to almost the full length of the stadium. An enormous moon greeted The Weeknd at the end of the runway, a motif for his DAWN FM album. The stage was lit with "blinding lights" as the stage illuminated in different colors.
The Weeknd performed a hard-hitting 29-song set, delivering some of his heaviest tracks from DAWN FM including "Is There Someone Else?" and "Take My Breath." He performed several of his greatest tracks including his song with Kanye West "Hurricane" and his ever-popular Drake collab, "Crew Love." The concert was an amalgamation of his new work as well as a nostalgic trip down memory lane with songs including, "Kiss Land" and "Die For You." Check out the set list below.
The Weeknd After Hours Til Dawn Set List
Alone Again
Gasoline
Sacrifice (Swedish House Mafia Remix)
How Do I Make You Love Me?
Can't Feel My Face
Take My Breath (live debut)
Hurricane
The Hills
Often
Crew Love
Starboy
Heartless
Low Life
Or Nah
Kiss Land
Party Monster
Faith
After Hours
Out of Time
I Feel It Coming
Die for You
Is There Someone Else
I Was Never There
Wicked Games
Call Out My Name
The Morning
Save Your Tears
Less Than Zero
Blinding Lights