Joe Budden Claims JAY-Z Asked for $250,000 USD to Appear on "Pump It Up" Remix
Hov eventually dropped a freestyle over the same beat.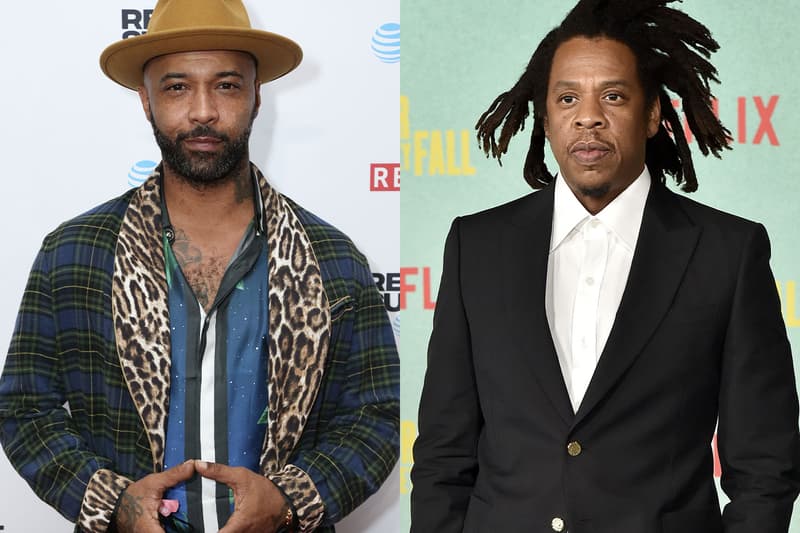 JAY-Z's team supposedly gave Joe Budden a $250,000 USD price tag if he wanted the Roc Nation founder to appear on the "Pump It Up" Remix.
During a recent appearance on the Flip Da Script Podcast, Budden explained that he was a young rapper who understood that it was an expensive price tag only for him and not Hov. "I don't think that was a big number, I think that was his number. 'That's my number to rap on this new artist's remix.' It was just big in my world, but it wasn't a big number," he said.
"Listen, again, I'm super young in that moment. I wasn't in the studio when [Jay and Budden's A&R Skane] had the conversation. I knew that they had some type of relationship," Budden added. "It was a Just Blaze beat and I was green behind the ears. I just thought that it would get done. I didn't know anything about the business and how things like that are supposed to go. That was par the course."
Budden was not able to cough up JAY's $250,000 USD asking price, however, and while the collaboration never happened, he did call it a "blessing," stating, "It was big to me because it was unattainable. It was outside of my budget, but the blessing was that he gave a number."
Although Hov didn't officially appear on the remix, he did drop a freestyle over the beat a month after Budden released his original version.
Elsewhere in music, a university is set to offer the world's first ever course on Harry Styles.