CPFM x Denim Tears Highlights Jimi Hendrix's Rendition of "The Star-Spangled Banner"
Featuring Levi's denim jackets and jeans.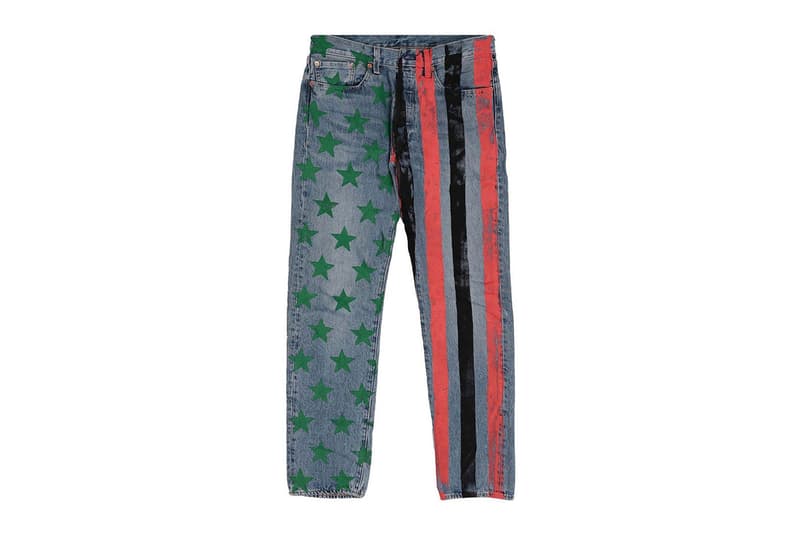 1 of 8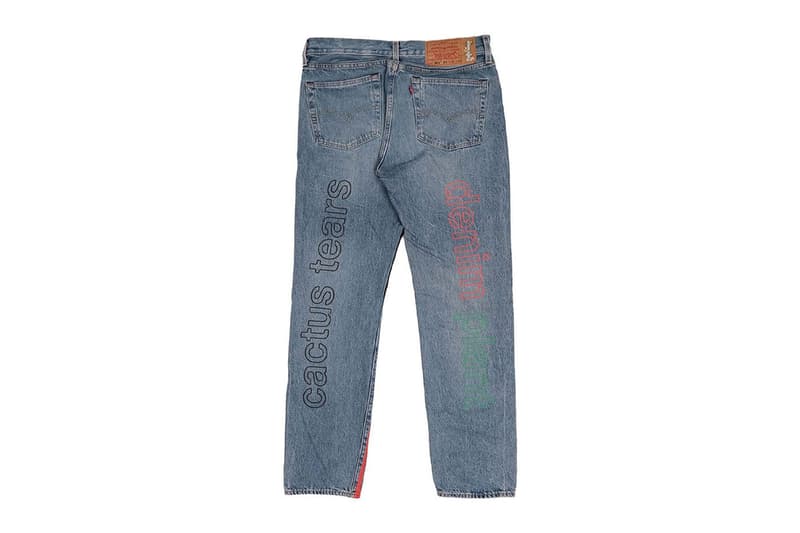 2 of 8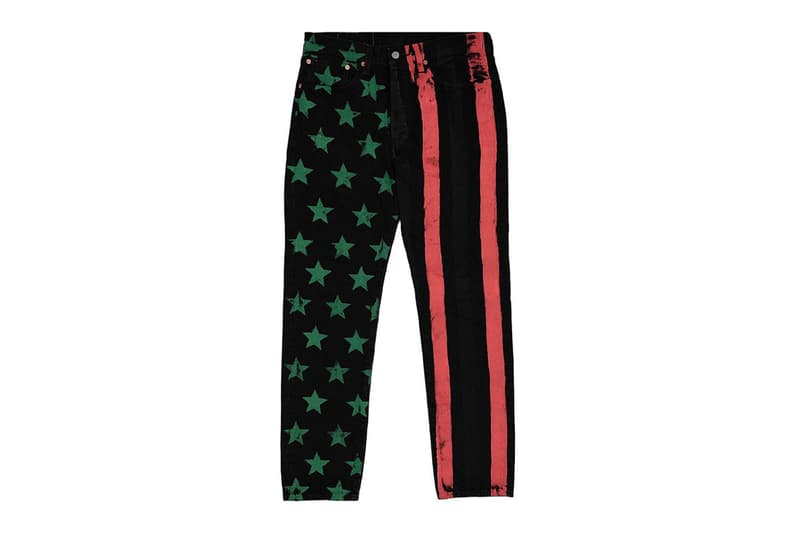 3 of 8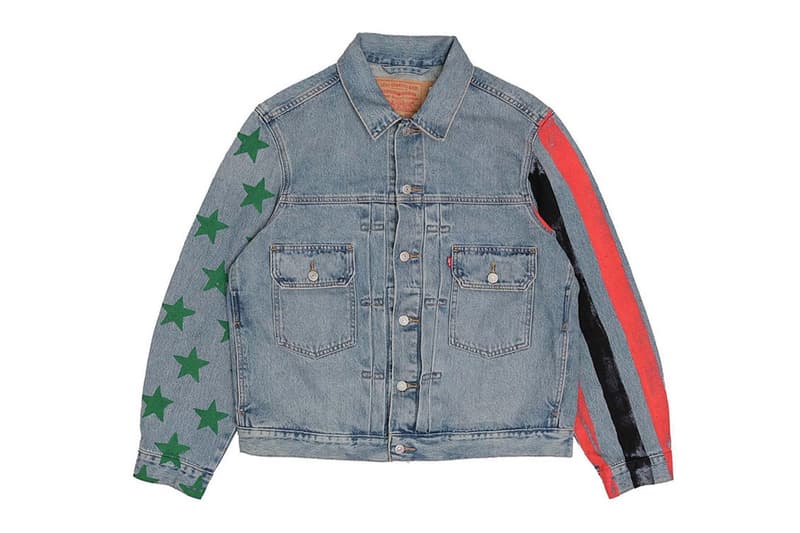 4 of 8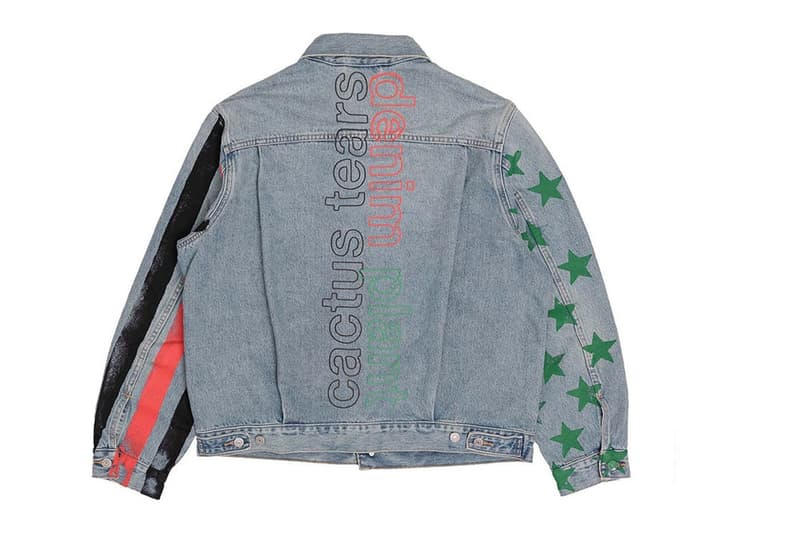 5 of 8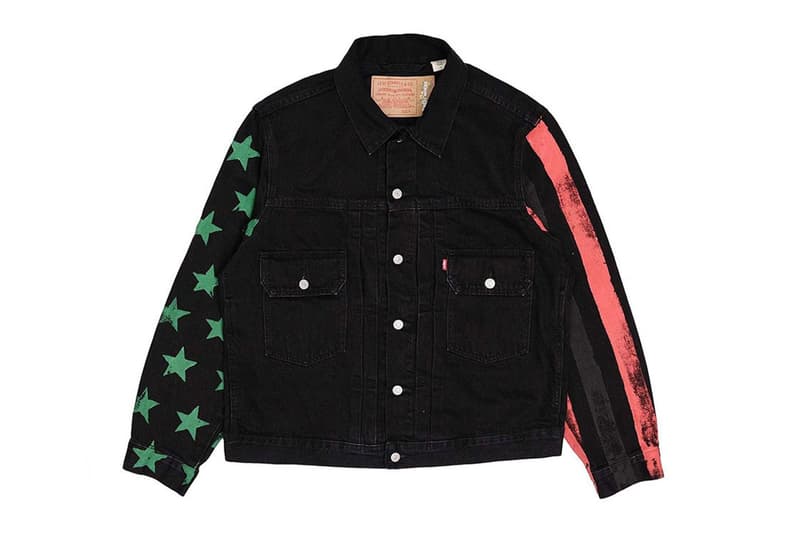 6 of 8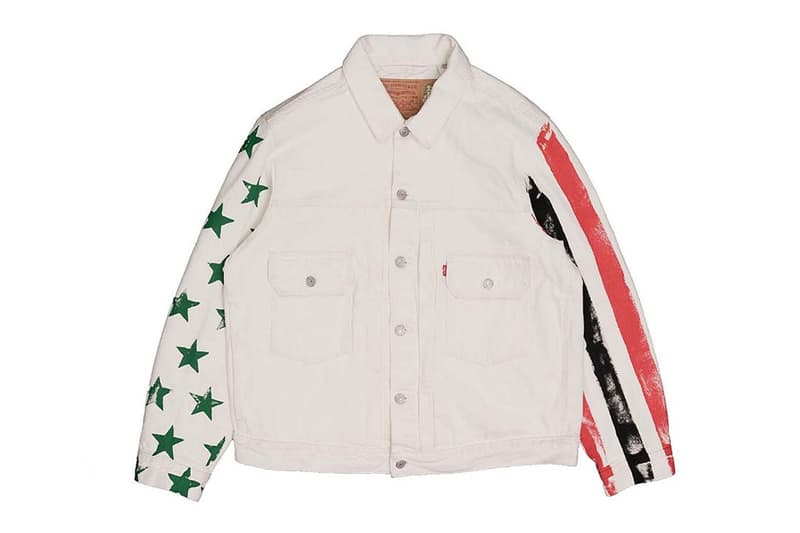 7 of 8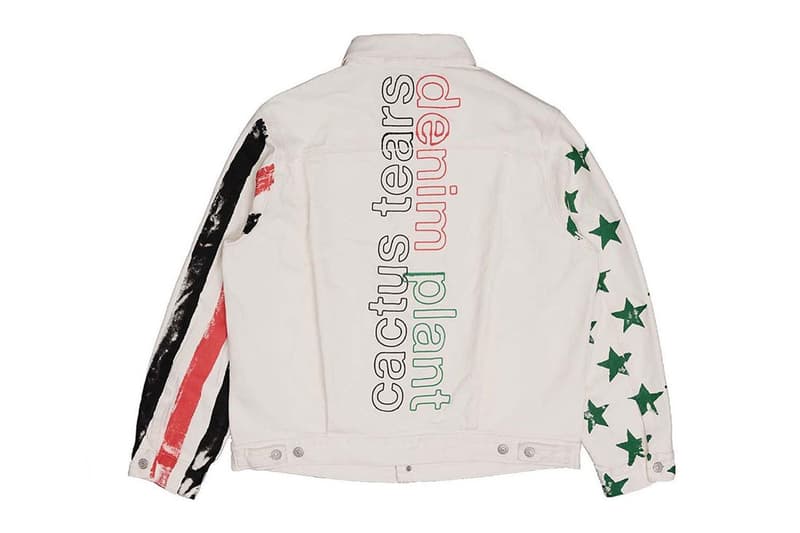 8 of 8
Following the release of its "Rhinestone" collection for Dover Street Market, Tremaine Emory's Denim Tears has worked with Cactus Plant Flea Market for a special Independence Day capsule featuring reworked Levi's pieces. The collection consists of white, black, and indigo denim jackets and jeans featuring "CACTUS TEARS DENIM PLANT" branding, as well as stars and stripes of the American flag, painted in black, red, and green colors of the Pan-African flag.
As with most of Emory's releases, there's a deeper meaning behind the capsule which is explained on his Instagram. For this year's July 4 celebrations, Denim Tears looks back at Jimi Hendrix's iconic performance of the national anthem at Woodstock '69, which reflected the hopes and fears of the nation amidst the long and divisive Vietnam war — sending an enduring message of inclusivity and celebration of eccentricity.
"Jimi's Woodstock anthem was both an expression of protest at the obscene violence of a wholly unnecessary war and an affirmation of aspects of the American experiment entirely worth fighting for," wrote Emory. "His rendition of "The Star-Spangled Banner" turned it into a blazing freak flag, a protective shield for eccentrics, oddballs, weirdos, outsiders, and marginal people of every sort. Precisely because the tyranny of opinion is such as to make eccentricity a reproach."
The "Cactus Tears Denim Plant" capsule is now available at the Denim Tears website, and Emory's full message for the capsule can be found below.
Elsewhere, Disney x Givenchy present custom animation for 101 Dalmatians capsule.