'Minions: The Rise of Gru' Shatters July 4 Box Office Record With $127.9 Million USD Opening
As droves show up with suits and bananas.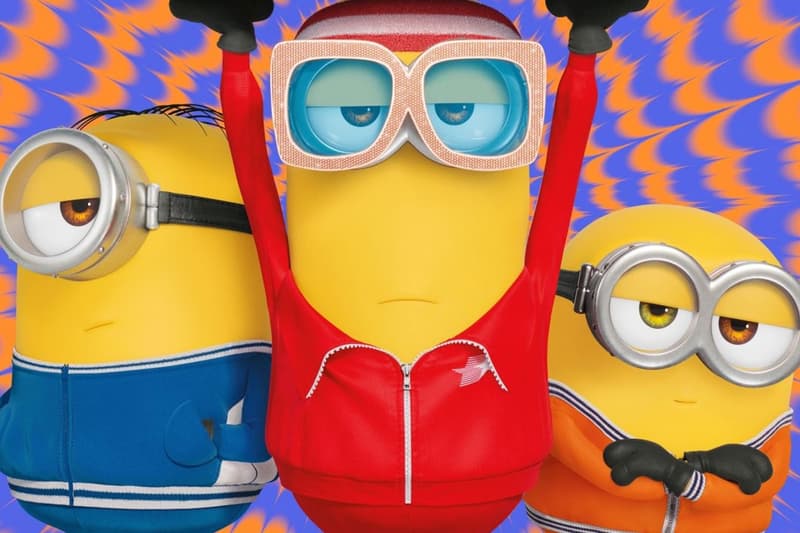 According to a report from Deadline, Minions: The Rise of Gru has shattered the Independence Day weekend box office record with a $127.9 million USD debut. The previous record was held by Transformers: Dark of the Moon which was released back in 2011.
Disney's Lightyear fell well under its $70 and $85 million USD projections last month with a $51 million USD opening, leading to concerns over the receptiveness of family-friendly animations during pandemic times. However, after generating more than $110 million USD over the weekend in domestic ticket sales, it's clear that the Despicable Me prequel film was an exception, thanks in large part to Universal's $285 million USD advertising campaign.
Below is a synopsis from the Universal Pictures fandom:

A twelve-year-old Felonius Gru is growing up in the suburbs. A fanboy of a supervillain supergroup known as the Vicious 6, Gru hatches a plan to become evil enough to join them. When the Vicious 6 fire their leader, legendary fighter Wild Knuckles, Gru interviews to become their newest member. It does not go well, and only gets worse after Gru steals from them and suddenly finds himself the mortal enemy of the apex of evil. In his new adventure Gru will be helped by his Minions and Dr. Nefario.
Adding to the film's popularity are a large number of memes and a TikTok trend where large groups are showing up to the theater in suits, minion costumes, and bananas. Watch some of the action unfold below.
Hollywood must be losing their minds trying to figure out how to market to Gen Z. We refused to watch Morbius and then gaslit Sony with memes into thinking we would see it if Sony rereleased it; then Minions got the meme crowd Sony thought they'd get with Morbius. https://t.co/KLwCw6qnWP

— Braden ? (@BradenIsBased) July 3, 2022
NAH THIS IS CRAZY! #Minions pic.twitter.com/lAJW6kgMmd

— Matt Ramos (@therealsupes) July 2, 2022
film marketing ppl pulling their hair out trying to understand why the morbius memes didn't translate into tickets but the minions memes did https://t.co/9xFe5Rv3Yk

— RAMZEE (@RamzeeRawkz) July 3, 2022
The movie underpaid theater employee watching the 40th group of teenagers in suits walking in to watch minions:rise of gru pic.twitter.com/OO808J5v8H

— BIMBO❗️❗️❗️? (@CrunchyFists) July 3, 2022
to everyone showing up to @Minions in suits: we see you and we love you. ?

— Universal Pictures (@UniversalPics) July 1, 2022
Elsewhere in entertainment, Matt Damon and Ben Affleck reunite for an upcoming Nike film.