Pusha T Calls Kendrick Lamar's 'Mr. Morale & the Big Steppers' "Great Competition" for 'It's Almost Dry'
Also labelling himself and K-Dot as "the best rappers."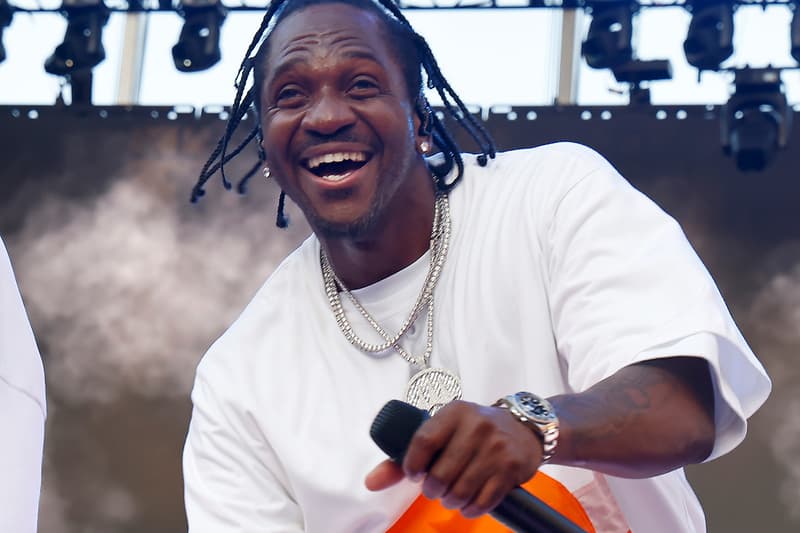 Pusha T is just the latest artist to give Kendrick Lamar his flowers, with the DAYTONA rapper labelling K-Dot's Mr. Morale & the Big Steppers "great competition" for his own record, It's Almost Dry.
In an interview with HotNewHipHop, King Push shared that although he believes It's Almost Dry and Mr. Morale & the Big Steppers are different types of records, the latter's latest effort is still in the running for album of the year — a title he has always given to It's Almost Dry,
"I think Kendrick's album… I think he made a strong album. I think his album is definitely a conversation piece, for sure. I think that Kendrick does what he does lyrically. I think… man, it was impressive. I think it was impressive, for sure. I think it's great competition. It's a matter of what you want to hear. I feel like for what it is that I do and what I was going for, and like I said, this is Rap Album of the Year to me. It's Almost Dry. That is the mood and that is the energy. I think I put out that type of energy. I don't think me and Kendrick made the same type of album, at all. It's two different listens."
He also called himself and Lamar as "the best rappers," clarifying, "I'm just talking about in a sense of being like really good rappers fundamentally good rappers. You know that from those two artists you are getting the truth. That's it." Push added, "People know that they are getting quality. You know that you are getting taste. You know that you are getting well-thought-out compositions. Again, what you prefer is what you prefer but you can definitely count on – I haven't heard anybody say that they hated my album or his album. I feel like you're gonna like both, for sure. But it's just a matter of what you are feeling and what mood you prefer to be in."
In case you missed it, Pusha T announced a second phase to his It's Almost Dry tour.