Cherry General Store Opens on Melrose Avenue
"Your home away from home."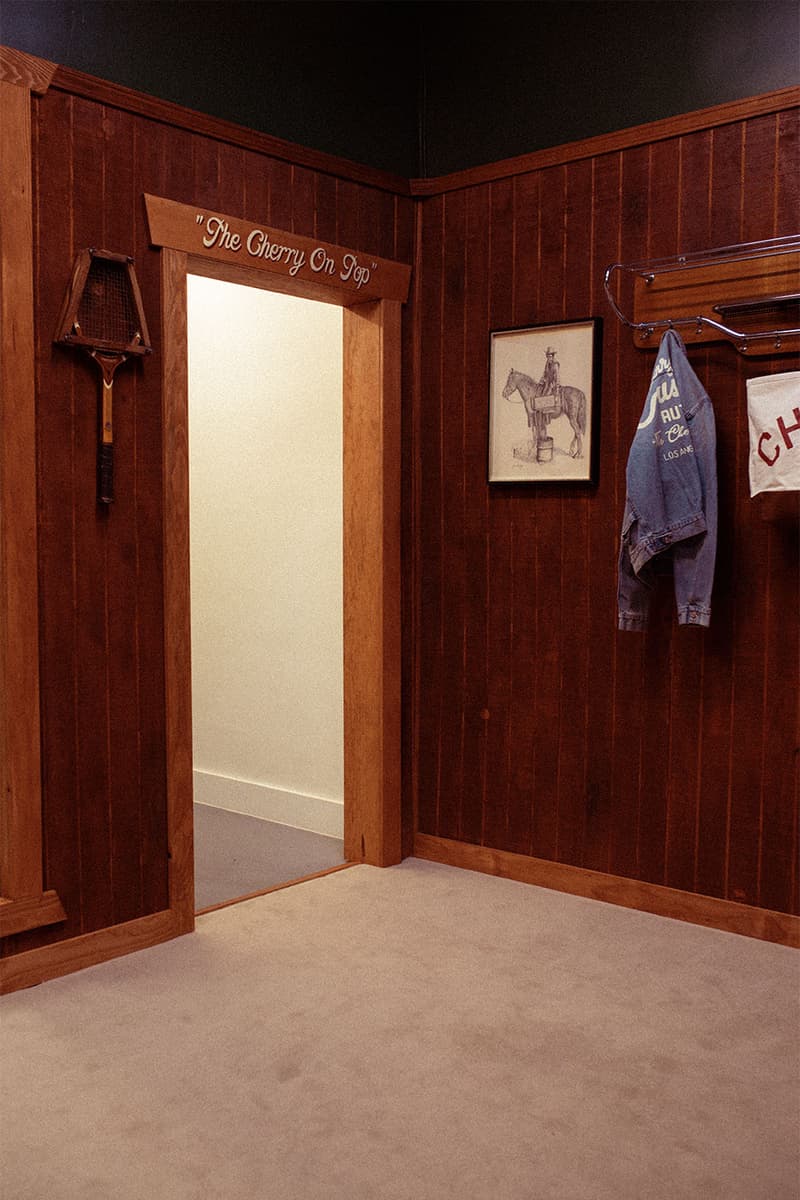 1 of 7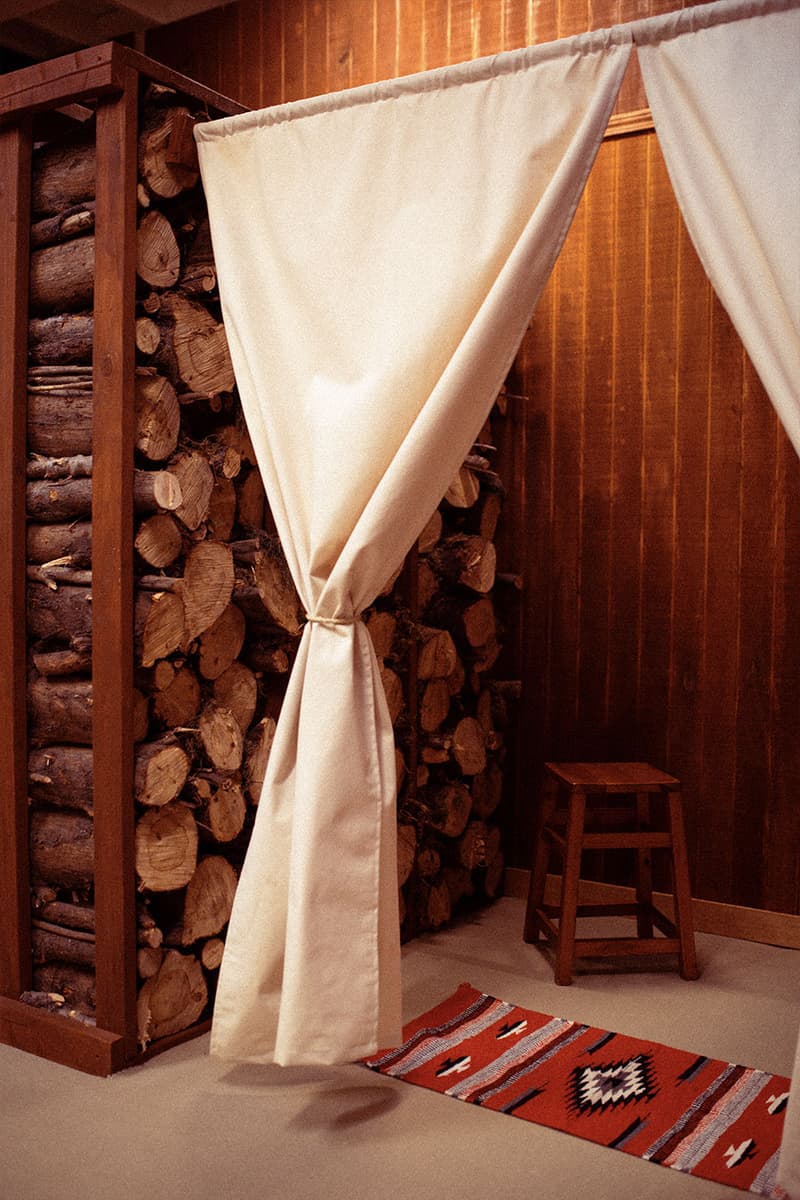 2 of 7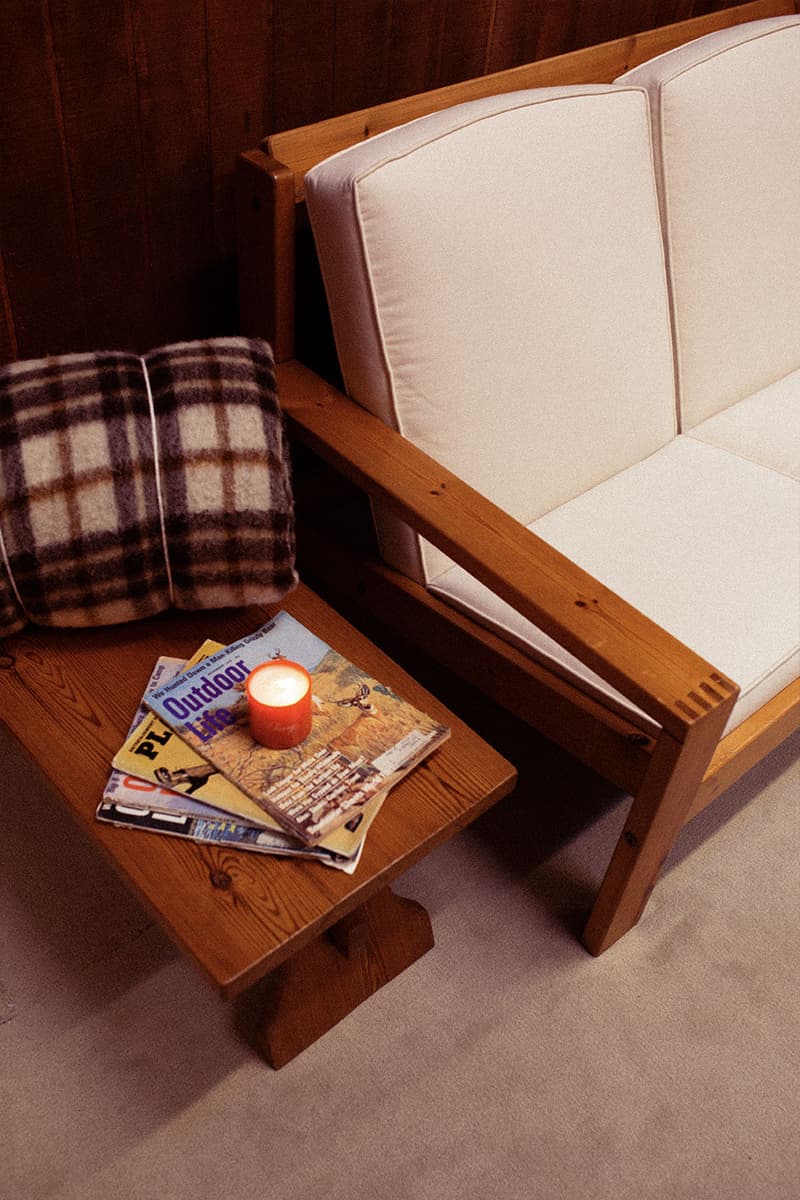 3 of 7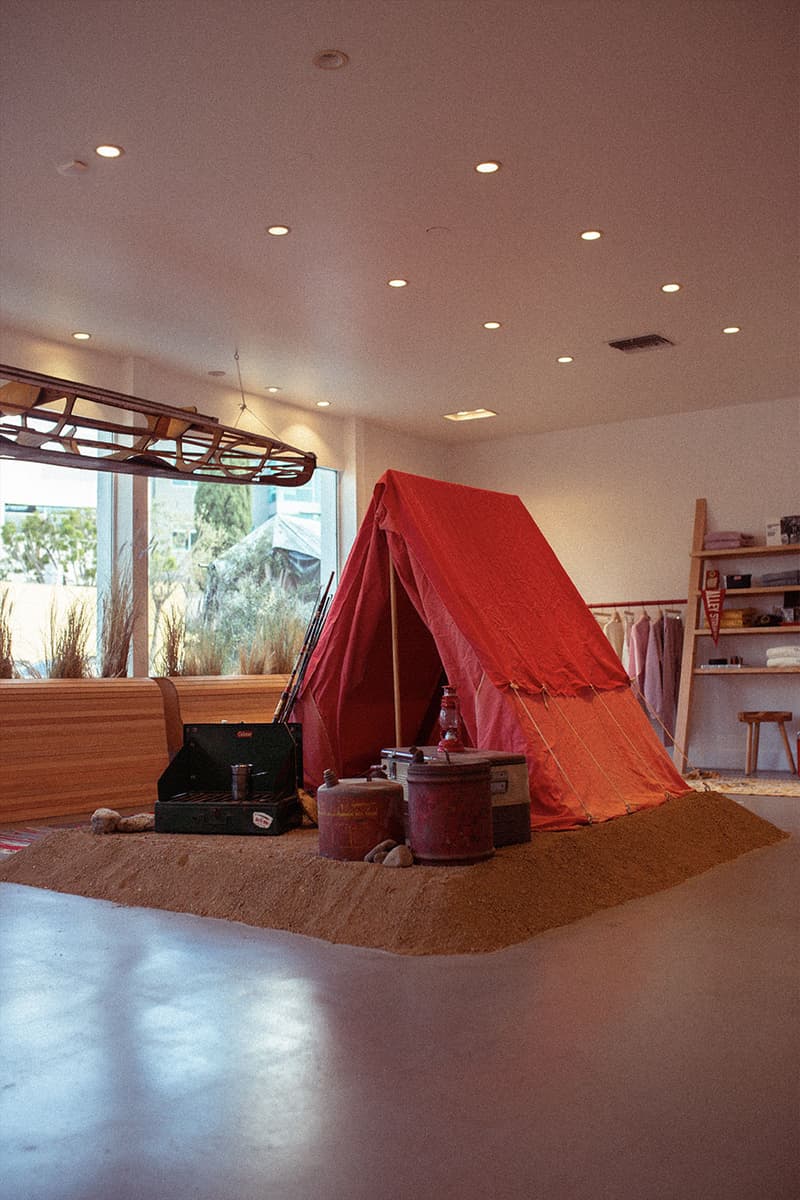 4 of 7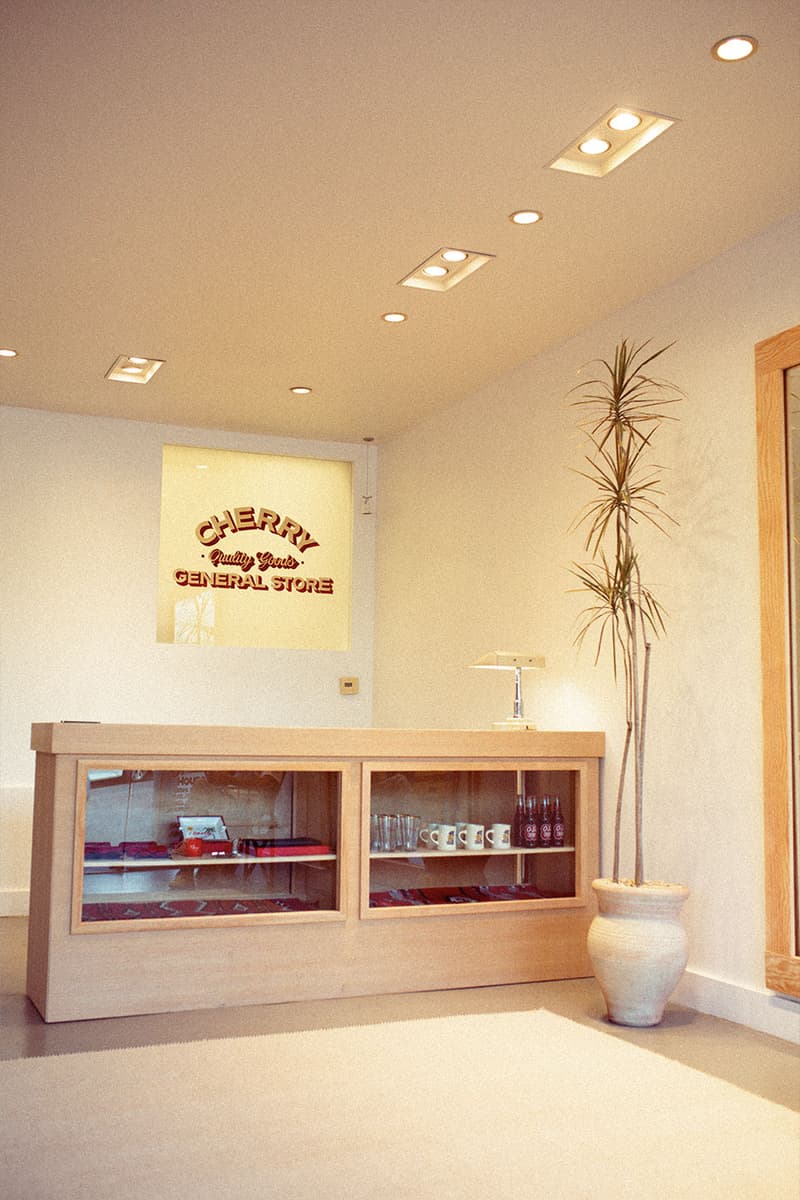 5 of 7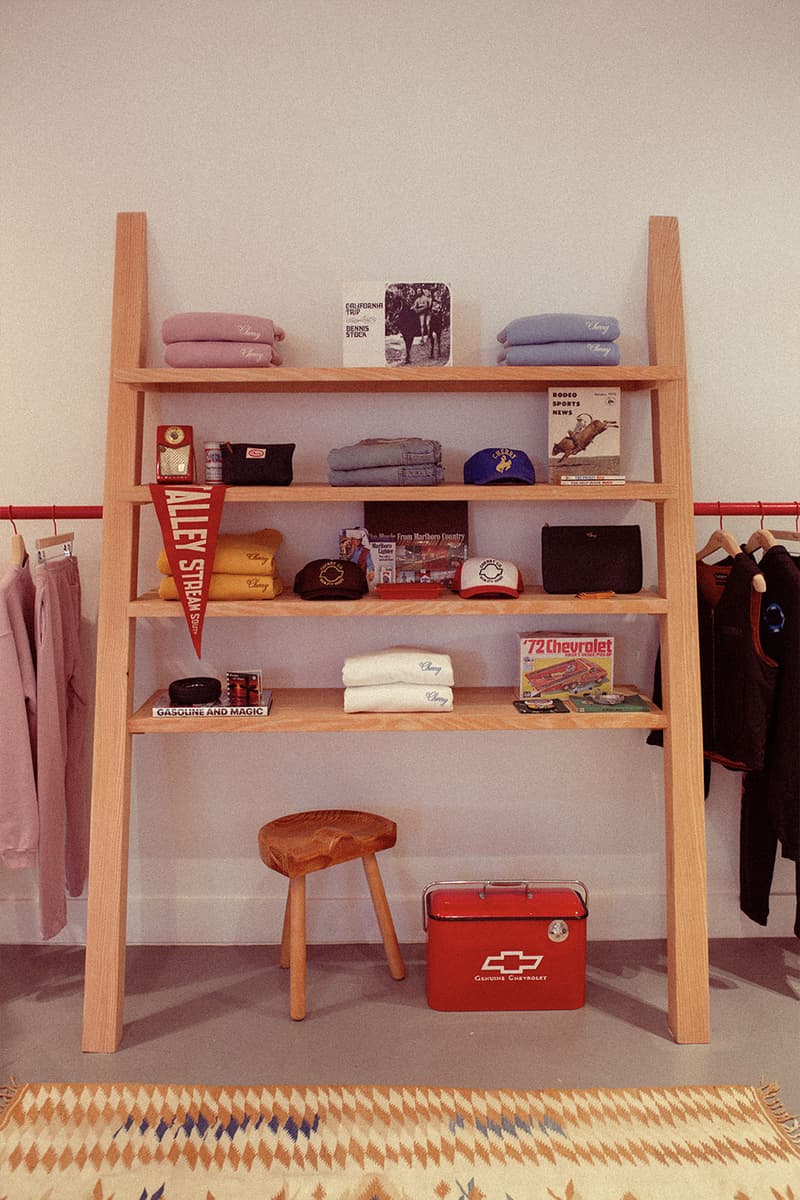 6 of 7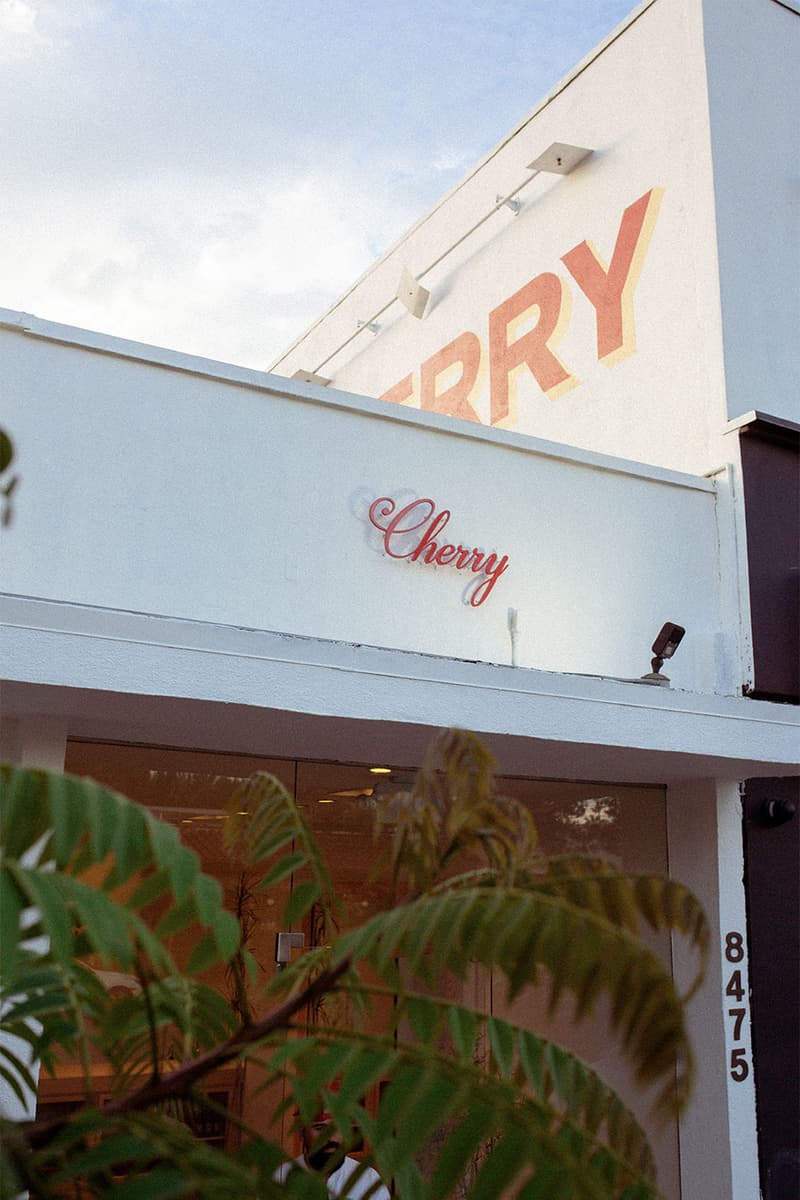 7 of 7
Los Angeles-based clothing brand Cherry has announced the opening of its first retail space on Melrose Avenue. With a brand identity rooted in nostalgic American influences, referencing old Chevy pickups, Westerns, baseball apparel, and military bulldog prints, Cherry replicates the raw feeling of the '60s with a clean outdoor-inspired store design.
Lying somewhere between a rodeo bar and an old-fashioned auto shop, visitors are met with a makeshift campsite with period-correct hardware, hand-built Douglas fir seating, a hanging installation of a canoe, and a dressing room lined with a pinewood log stack and Navajo rugs. From the hand-painted storefront signs and plant selection to the woodwork finishing, the store was meticulously curated to embody the warm rustic aesthetic the brand has established thus far.
Currently on the shelves is Cherry's new Joyride collection, accessories, an array of vintage items, and special L.A. exclusives.
The Cherry Los Angeles store officially opened on June 25 and is now available to the public.
Cherry Los Angeles
8475 Melrose Ave,
Los Angeles, CA 90069,
United States
Elsewhere, Junya Watanabe MAN fuses American pop influences for SS23.