LG Expands Reach in EV Charging Industry With Latest Acquisition
The tech company will install a new production line by the end of this year.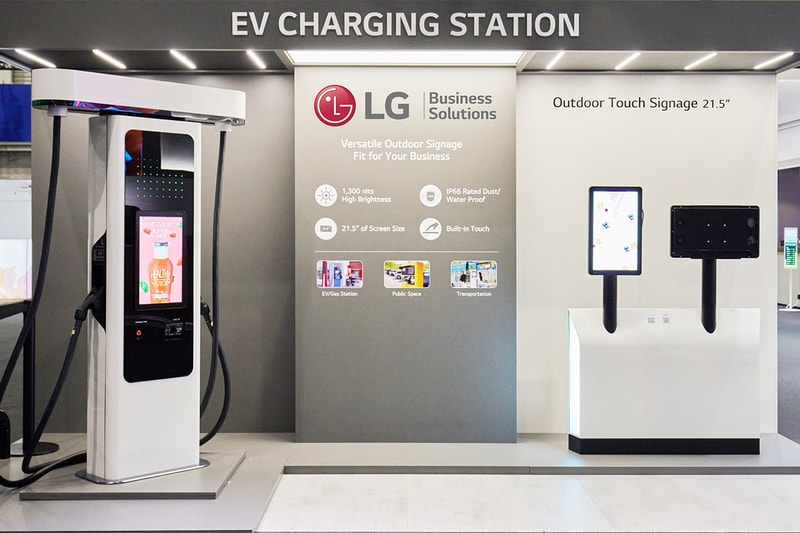 LG has now bolstered its position within the electric vehicle charging industry with its latest acquisition of AppleMango, a South Korean firm specializing in the technology. While no specific purchase price was publicly announced, LG reveals it has acquired a 60% stake in AppleMango, and will be leveraging the latter's technology to create "fully-featured" EV charging stations that combine real-time control and management with a user-friendly interface.
The company also highlights its strength in manufacturing IP-rated outdoor digital displays with "sturdy, dust and waterproof enclosure[s]." LG's new acquisition will also expand its reach within the EV market as a whole, where the company already produces battery cells, electric motors, inverters, and more for various automakers.
"The EV charging market is expected to grow rapidly due to the surging demand for more eco-friendly vehicles," said Paik Ki-mun, LG's SVP. "Leveraging our know-how and experience in the B2B sector, we will offer customized, integrated vehicle charging solutions for diverse customers, enhancing the competitiveness of our existing business and ensuring our readiness for future opportunities."
Elsewhere in the automotive industry, check out Formula E's new Gen3 racer in action.