'Sherlock' Creators Say Benedict Cumberbatch and Martin Freeman Aren't Interested in Fifth Season
Both actors have moved on to bigger projects.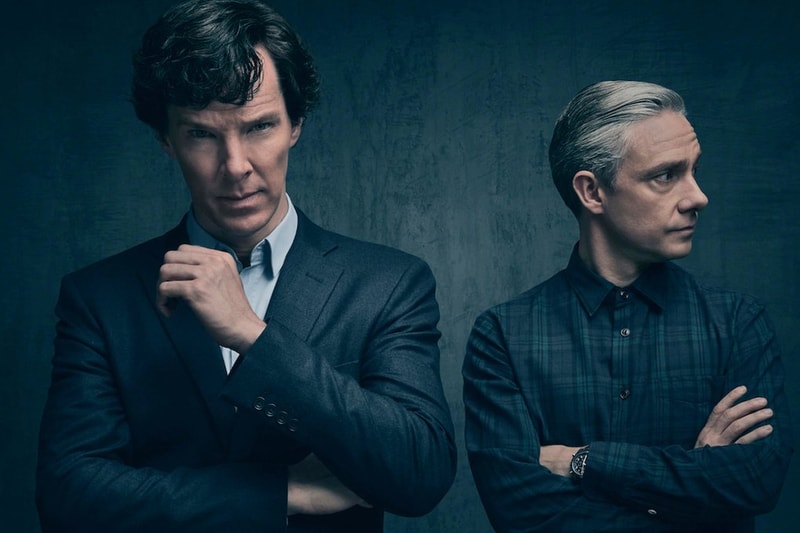 When asked if he'd return for another season of the BBC's Sherlock, Benedict Cumberbatch replied last year that he'd "never say never," but new comments from the show's creators now suggest that the actor isn't so interested in returning to the franchise anymore.
Speaking to Radio Times in a recent interview, creators Steven Moffat and Mark Gatiss were asked about the fifth season for the beloved modern twist to the detective classic, but while Moffat says he'd make another season in a heartbeat, he's doubtful that the show's two main stars Cumberbatch and Martin Freeman would return.
"I'd do Sherlock again tomorrow, why ask me?" he remarked. "Mark would do it tomorrow, Sue [Vertue, producer] would do it tomorrow – we'd all just do it again… It's down to Benedict and Martin… They were very loyal to that show over a very long while when it was out, when it definitely became their lowest paying job."
"And I don't think that's necessarily what they want to do now – fair enough, absolutely fair enough," Moffat added. "But if anyone thinks I'm the one getting in the way, I will confidently tell you I would start writing it tomorrow, if everybody else did too… So those are the facts. We would do it, I'd do it, Mark would do it, Sue would do it. We might be too sad to get through it. And we'd need our leading men and, quite understandably, they may well feel they've done their time."
Elsewhere in entertainment, rumors of Warner Bros. dropping Ezra Miller from the DCEU have now surfaced.