Mercedes-AMG Reveals Entry-Level SL 43 Sports Car
Packing an electric exhaust gas turbocharger derived from Formula 1 technology.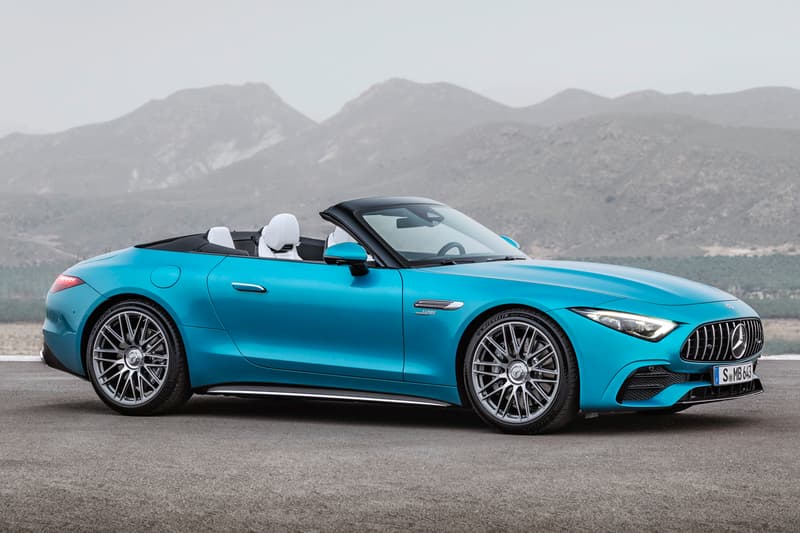 1 of 8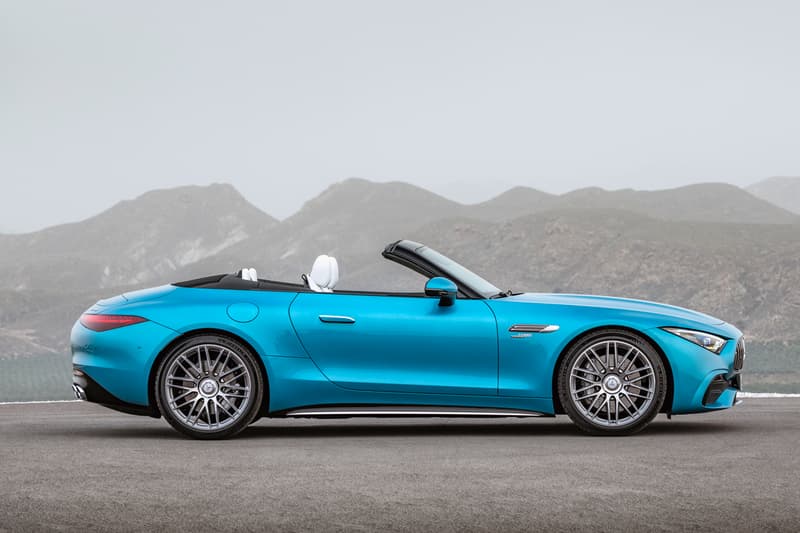 2 of 8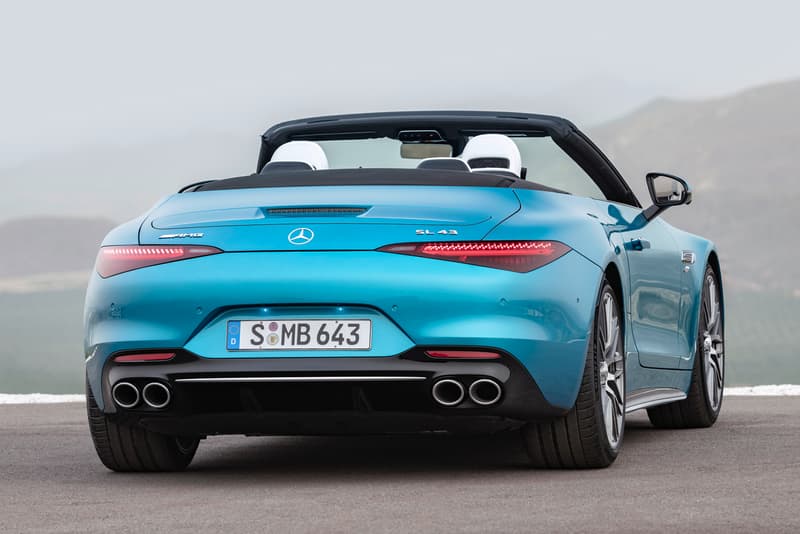 3 of 8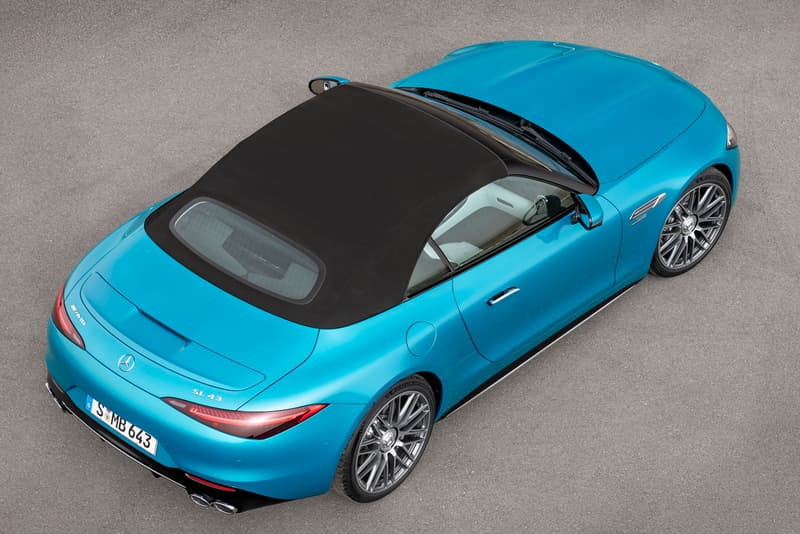 4 of 8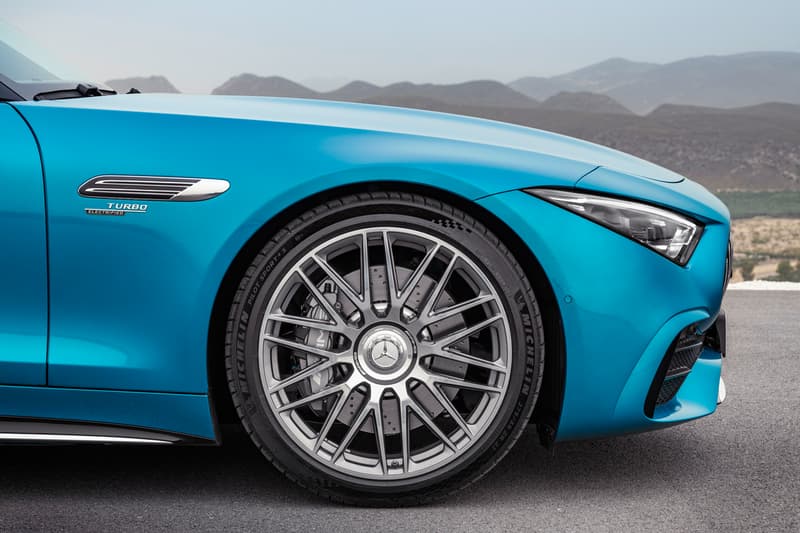 5 of 8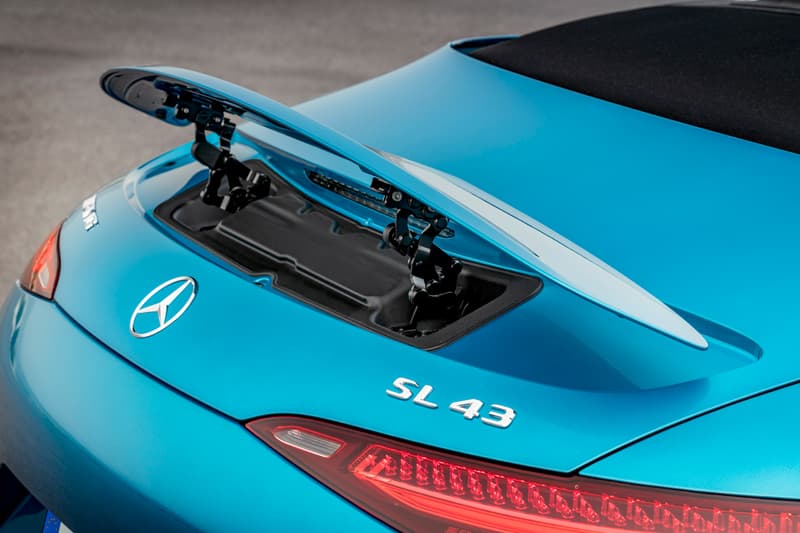 6 of 8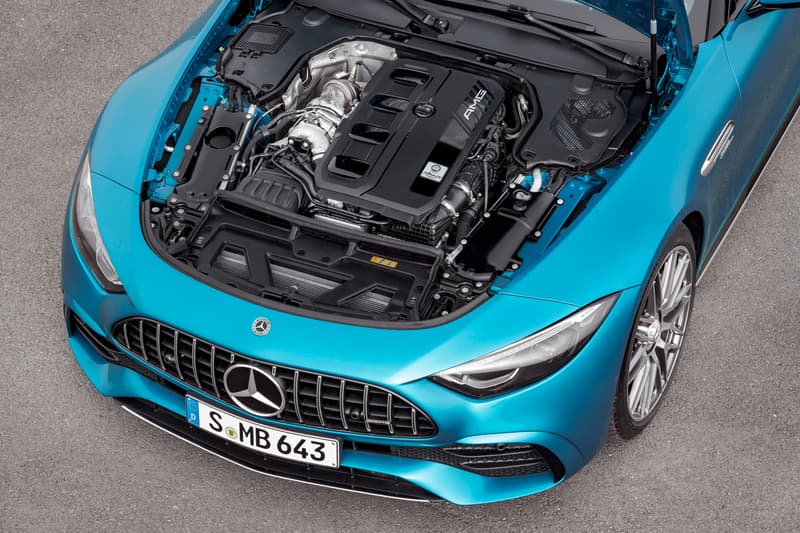 7 of 8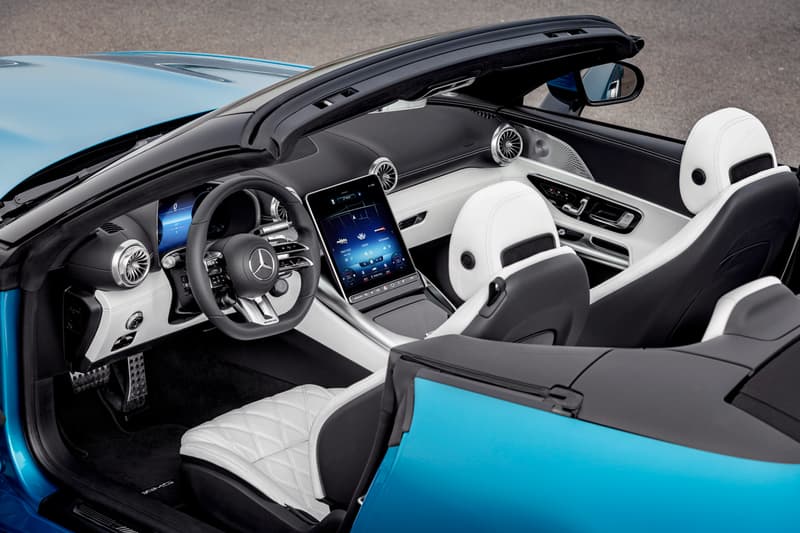 8 of 8
Mercedes-AMG has revealed its entry-level SL 43, coming only five months after we first saw the flagship SL 55 and SL 63 V8 models. While the SL 43 is positioned as the base model, this doesn't mean it's going to be any less of a performance-focused sports car, as it features Formula 1-derived technology and looks the part too.
Powered by a two-liter four-cylinder engine, Mercedes-AMG introduces more power thanks to the inclusion of a 48-volt-supported electric exhaust gas turbocharger, resulting in 381 HP, 480 Nm of torque, and a small 14 HP boost that is deployed depending on the driving situation. The volt technology also allows the car to operate as a mild hybrid, offering Mercedes-Benz EQ drive capabilities such as gliding mode and energy recovery. Pairing this with a nine-speed automatic, the SL 43 hits 62 MPH in just 4.9 seconds before hitting a top speed of 170 MPH.
As for styling, it's largely the same as that of the flagship models, serving a 2+2 seating layout that should be able to seat adults in the back. However, exterior changes include new front and rear aprons as well as round instead of angular double tailpipe trims, 19" rims as standard — 20" and 21" are also available with the former coming with aero discs — and a fabric roof now comes as standard, like that on the V8s, differentiating the new SL from those of its hard-top past.
Inside, the SL 43 is largely the same, sporting the latest MBUX screens and tech alongside plenty of luxurious Mercedes-Benz touches, meaning the base model is no less impressive to be sat in.
Take a look at the Mercedes-AMG SL 43 above, and stay tuned to HYPEBEAST Car Club for more information regarding the price and release date.
Elsewhere in the autmotive world, check out Maserati's plan for a future of collaborations and electrification.