HYPETALKS Will Highlight a New Generation of Outdoor Enthusiasts and The North Face Explore Fund
Tune in this Tuesday, April 5, at 6 p.m. ET.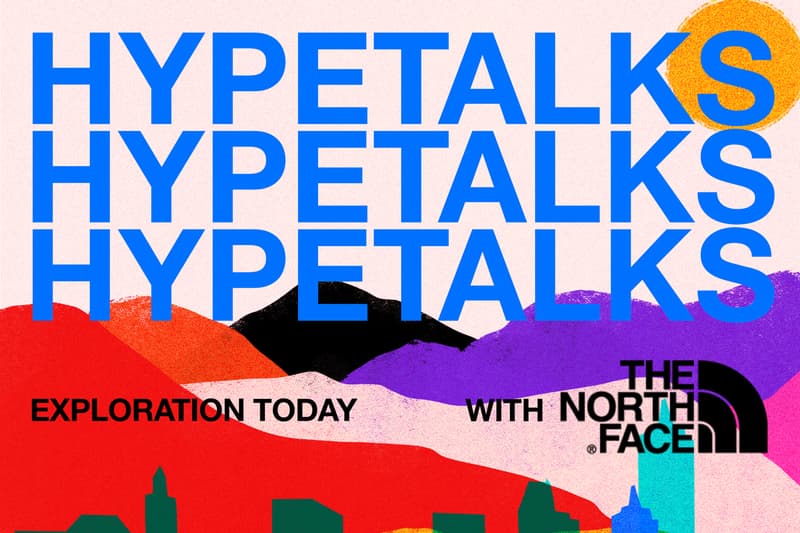 On Tuesday, April 5, at 6:00 p.m. ET, HYPEBEAST will return with another installment of its HYPETALKS panel series on Twitter Spaces.
Co-hosted by HYPEBEAST Associate Creative Director Courtney Kenefick and professional rock climber and The North Face team athlete Nina Williams, the upcoming episode, "Exploration Today," will illuminate the voices advocating for representation and inclusion in the outdoors. Explore Fund Council members Jody Potts and Shanée Benjamin will join the panel in addition to Explore Fund grantees Jasmine Guadalupe from The Hood Hikers, Grace Fan from Outdoor Asians and Alex Bailey with Black Outside, Inc. Zeena Koda, The North Face's Head of Brand Digital and the co-founder of Asian American Collective, will also lend her perspective to the conversation.
The North Face Explore Fund is one of the first industry-wide grant non-profit programs dedicated to increasing access and equity in the outdoors. Since launching in 2010, the Explore Fund has championed organizations actively addressing representation, funding and access to the outdoors. In 2020, the brand introduced The Explore Fund Council, a diverse group of experts from various backgrounds who champion inclusion in the outdoors. The North Face has fostered vital partnerships with programs and organizations like The Trust for Public Land, Outdoor Afro, The Hood Hikers, Queer Nature, Outdoor Asian and Native Women's Wilderness, to name a few.
The HYPETALKS Panel on April 5 will bring together collective voices who share in the Explore Fund's mission. Known for her highball bouldering, Nina Williams climbed her first V13 in Rocklands, South Africa, completing the first female ascent of Ray of Light in 2015. Jasmine Guadalupe founded Hood Hikers to cultivate accessible recreations for POC adventurers and nature lovers. Grace Fan will speak on behalf of Outdoor Asian, an adventure group that organizes Asian and Pacific Islanders through local hiking, foraging, fishing and hunting. Alex Bailey founded Black Outside, Inc. to radically transform outdoor spaces and programming as a beacon of joy and liberation for Black youth.
Panelists will discuss the impact of outdoor initiatives in contemporary culture and the importance of advancing advocacy and representation in the outdoor space and beyond. The Explore Fund is committed to equity and inclusion through scalable solutions centered on outreach and visibility, connecting communities and driving awareness of all exploration opportunities.
Join the conversation with HYPETALKS on Tuesday, April 5, at 6 p.m. ET, via HYPEBEAST on Twitter Spaces.