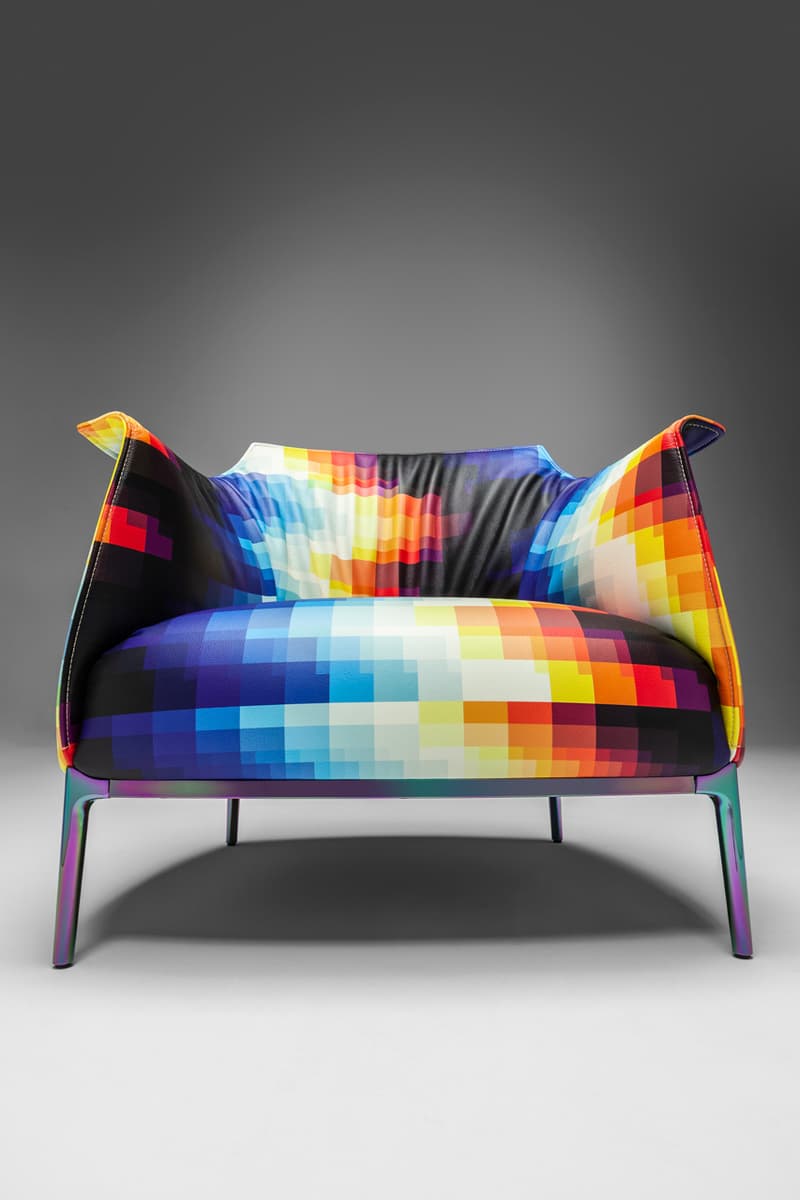 1 of 6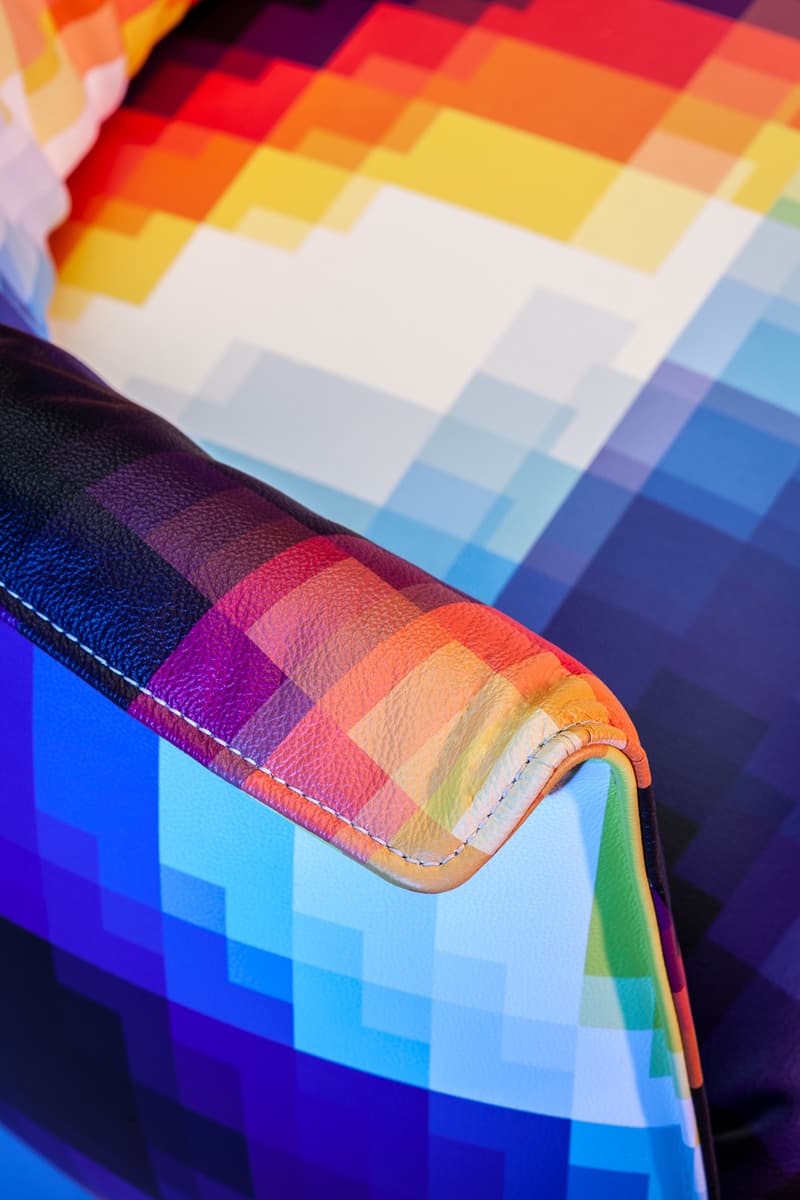 2 of 6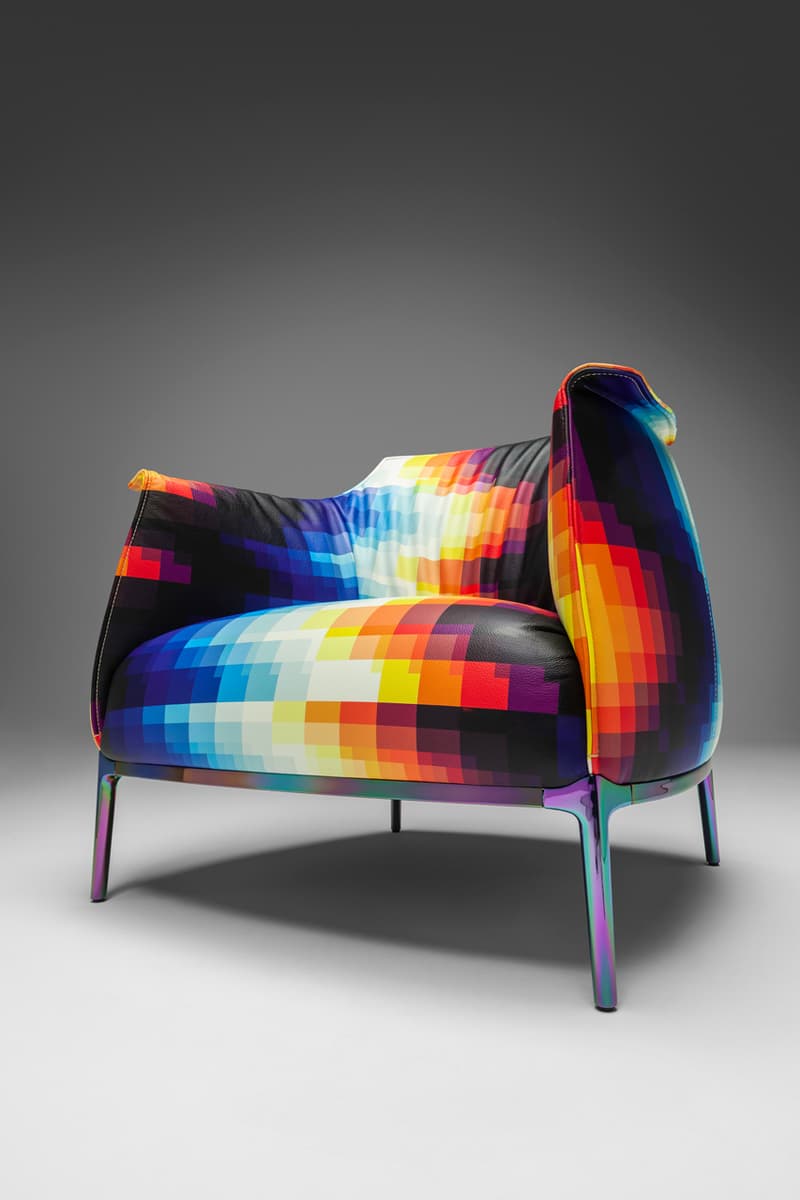 3 of 6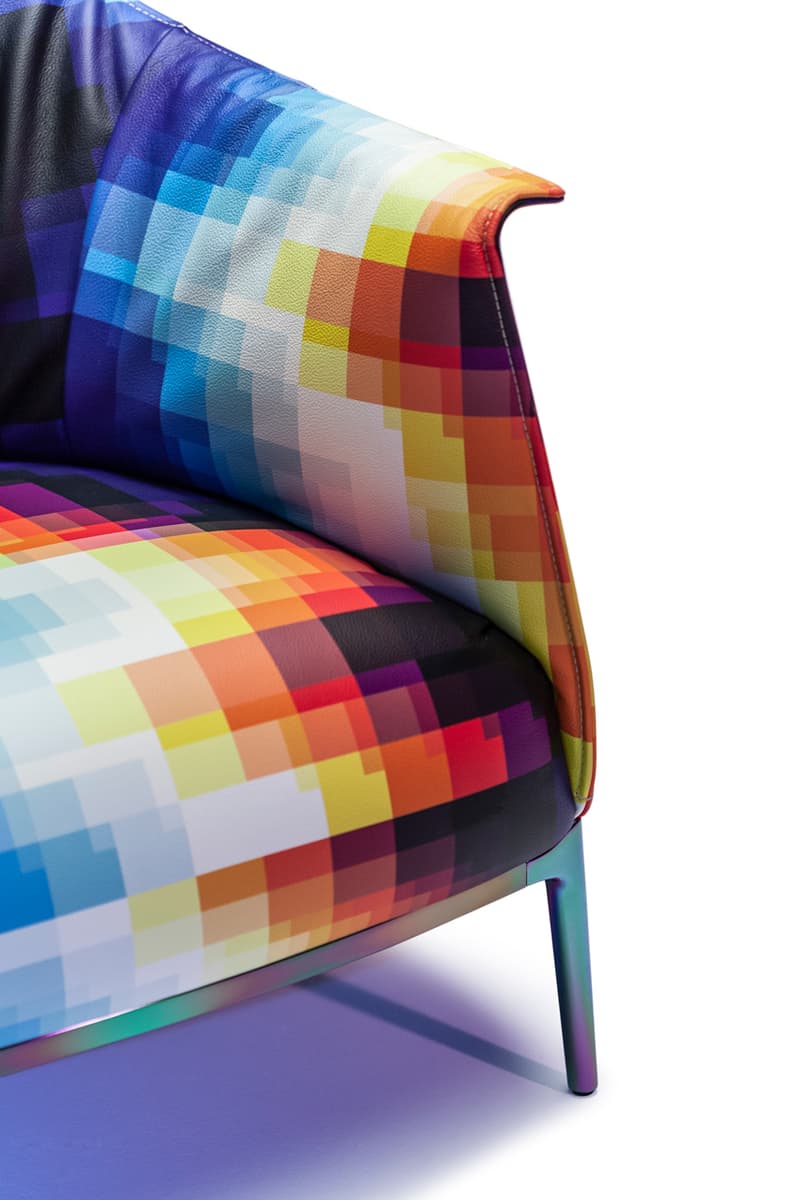 4 of 6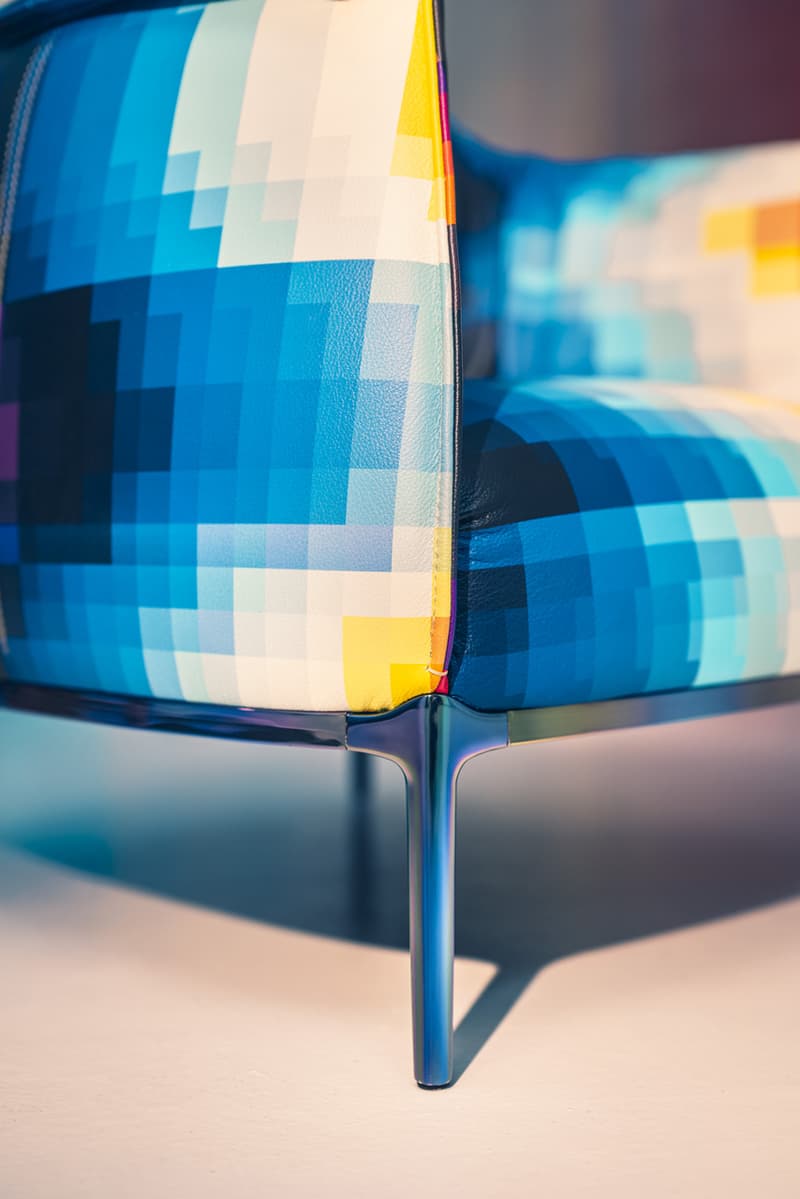 5 of 6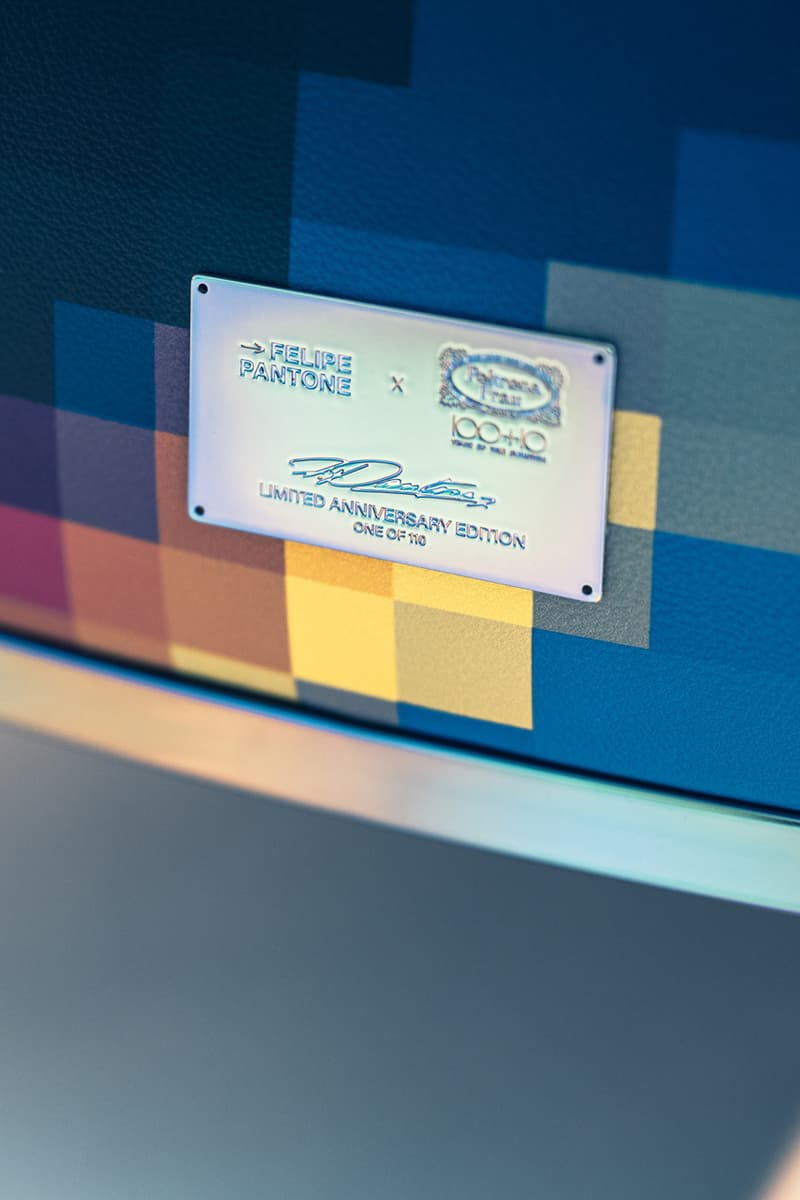 6 of 6
Felipe Pantone Chromatically Shifts Poltrona Frau's Heritage Furniture in Latest Collaboration
Celebrating 110 years of the Italian interior brand.
---
Multi-faceted artist Felipe Pantone joins Poltrona Frau to launch a bold reimagination of its iconic Archibald Armchair.
Teased earlier last month, the exclusive collaboration sees the heritage furniture brand tap the digitally-inspired styles of Felipe Pantone, fusing together the two juxtaposing design identities. The Argentine artist brings his overarching theme of "Analog Past, Digitized Future" to the special project selecting Poltrona's Frau's minimal Archibald Armchair as the canvas for his signature color composing.
Designed in 2009, the Archibald armchair exemplifies the brand's luxury Italian craftsmanship and slick-yet-purposeful design style. For the collaborative project, Pantone disrupts its classic elegance, as the armchair's leather surface is printed with a vibrant gradient grid inspired by Poltrona Frau's leather color mapping design system ColorSphere. Across the top, warm tones of reds, oranges and yellows are merged into a purple-toned base rounded off with the metal legs dipped in an iridescent finish.
As Poltrona Frau's artisan leather experts develop more ways to be sustainable, the brand introduces its brand new ImpactLess leather to the armchair– a chrome-free material that uses less water in its manufacturing process. Poltrona Frau CEO, Nicola Coropulis notes, "An important purpose of this anniversary collaboration is to shift Poltrona Frau's perspective towards the future – not only in terms of our first collaboration with an international artist of this nature – but also on the theme of environmental protection".
In light of the brand's 110-year anniversary, the collaborative armchair will be limited to 110 pieces, and will arrive with a custom-made, ColorSphere Pelle-FrauⓇ leather clutch and cleaning kit. Miniature models of the armchair will also be available to buy as a small memorabilia art piece of the special collaboration.
The limited-edition Archibald Armchair is available to buy now online, and will be exhibited at Poltrona Frau's flagship store during Milan Design Week from June 7-12.