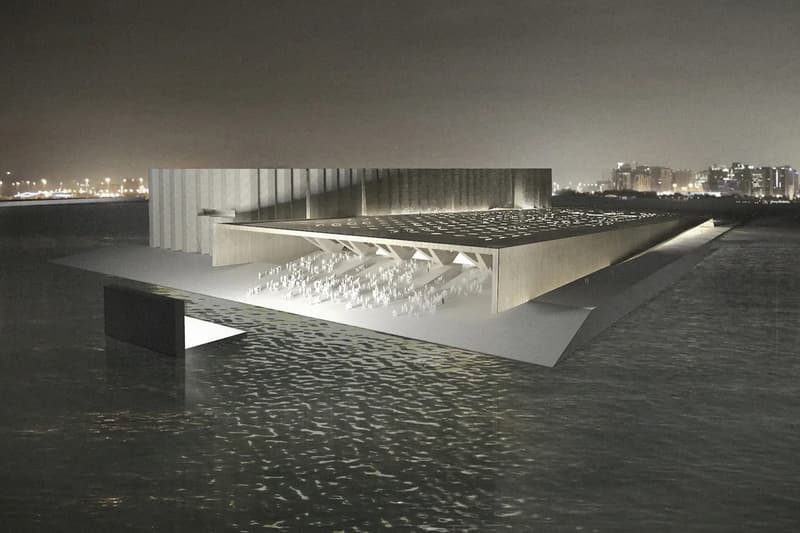 Qatar Is Building Three New Art Museums
Each designed by a Pritzker Prize-winning architect.
---
The FIFA World Cup isn't the only thing Qatar is planning for. In addition to the stadiums and 100+ hotels that are in development, the Gulf nation has unveiled plans to build three more art museums, each designed by a Pritzker Prize-winning architect.
The announcement came over the weekend, in which Sheikha Al Mayassa bint Hamad bin Khalifa Al Thani, chairman of the Qatar Museums, sees the move as a "strategy for investing in the creative economy to drive the next phase of development of Qatar."
Of the three, the Lusail museum is being hailed as "the world's most extensive collection of Orientalist paintings, drawings, photography, sculptures, rare texts, and applied arts," according to a statement. Designed by Herzog & de Meuron, the institution is dedicated to Middle Eastern art and will boast 52,000 square meters of gallery space, a library, auditorium and centers for educational programs.
The Qatar Auto Museum will be designed by Rem Koolhaas's architectural firm, OMA, who are well-acquainted with the region, having built the Qatar National Library back in 2017. The institution will feature 40,000 square meters of gallery space dedicated to a car restoration center, along with exhibitions that will explore "the evolution of the automobile from its invention through today and how it has influenced culture in Qatar."
Lastly, Chilean architect Alejandro Aravena of ELEMENTAL will be tasked with reconverting a disused flour mill on Doha Bay into a creative campus dubbed the Art Mill. As one of the panelists at the event yesterday, Aravena noted, "With the Art Mill, we are trying to trigger some consequences for local industry even before construction starts. The Art Mill will not just be a perfectly finished object but an opportunity for young designers, artisans, craftspeople in Qatar to come together to deliver the knowledge they have accumulated and contribute to the building, so that it not only houses a great collection but expands to more popular audiences."
Qatar's creative endeavors have not come without criticism. The region has repeatedly been in the headlines for worker mistreatment and thousands of deaths being linked to the stadiums being built for the upcoming World Cup. In 2017, Qatar signed an agreement with the UN promising labor reforms, including the end of the No-Objection Certificate requirement, which will allow workers to change jobs without the employer's permission.
Elsewhere, Takashi Murakami will present a three-part exhibition at Gagosian New York.