Platinum Motorsport's Widebody Lamborghini Urus Is Slammed and Thunderously Loud
Featuring a 1016 Industries kit, Forgiato rims and more.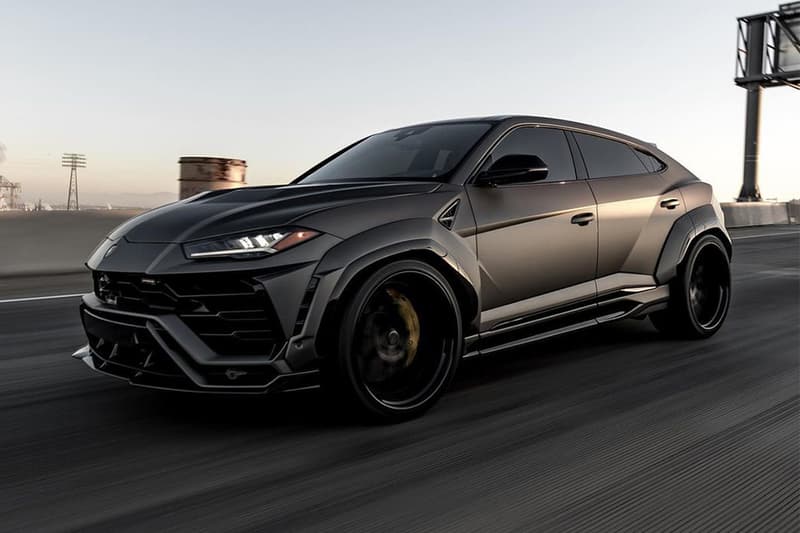 The Lamborghini Urus has become a symbol of showboating among the car community — if you want an SUV larger and louder than life, this is the one. For Platinum Motorsport this wasn't enough, so the L.A-based auto shop has decked its matte gray iteration in a host of modified parts to truly stand out.
Starting with the unavoidable, the Urus now wears a 1016 Industries wide body kit that's been wrapped. From there, the SUV is slammed low, accentuating the width of the car further. 24-inch Forgiato rims only add to the menacing stance, while a CAPRISTO exhaust system that pokes out underneath the rear carbon fiber diffuser rounds out the list of upgrades, but should make the car noticeable from a few miles away.
Small touches such as front-grille-mounted LEDs and an extra dark window tint round the Urus off. Naturally, it packs a four-liter twin-turbocharged V8 engine that produces 641 HP, 627 lb-ft of torque, and a 0-62 MPH time of just 3.6 seconds. Take a closer look at Platinum Motorsport's Urus above.
In case you missed it, check out the latest issue of Open Road.