Tiffany & Co. Acquires Tom Sachs: Rocket Factory NFT for $380K USD
Announcing a long-term partnership.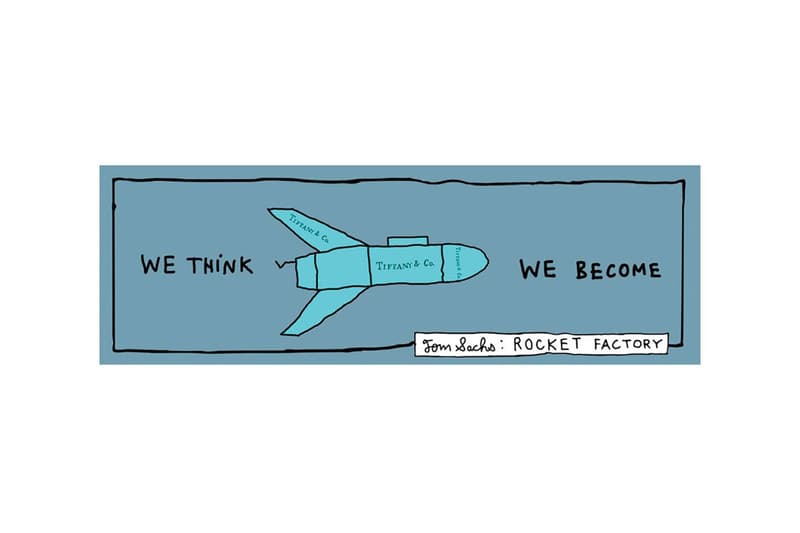 LVMH-owned jewelry brand Tiffany & Co. announce its arrival in the NFT earlier this week. In a Tweet, the luxury jewelry retailer announcd that it has acquired Okapi NFT from Tom Sachs: Rocket Factory.
OpenSea revealed that the Okapi NFTs were sold for 115 ETH, which is equivalent to approximately $380,000 USD. At present Tiffany has changed its Twitter avatar into an NFT PFP that showcased a co-branded Tiffany and Rocket Factory image. The Rocket Factory was launched by Tom Sachs last August and consists of three NFT components: the head, trunk and tail. Combined, together the pieces make a full rocket. The maximum number of complete rockets is 1,000 with the floor price of the pieces at 2.33 ETH.
Bridging between the digital and physical world, with each NFT purchased, the team behind Rocket Factory creates a physical version of the rocket and launches it into the sky. The owner also receives a video of the launch, on top of the actual rocket. The acquisition of Tom Sachs: Rocket Factory signifies the beginning of a long-term partnership between itself and Tiffany & Co. The brand has not announced how this relationship will grow and what fans can expect.
Check out the announcement below.
We are pleased to announce our acquisition of "Okapi" by @tsrocketfactory, marking our entry into the NFT space. #TiffanyAndCo pic.twitter.com/t00vBqerr6

— Tiffany & Co. (@TiffanyAndCo) March 27, 2022
We are excited to continue our long-standing partnership with @tom_sachs. His history of creating art around our brand continues with@tsrocketfactory. #TiffanyAndCo pic.twitter.com/cGZVow4ObN

— Tiffany & Co. (@TiffanyAndCo) March 27, 2022
In case you missed it, Gucci has launched a Vault Project for customizable NFT PFPs.