Snoop Dogg Confirms Collaboration With BTS on Upcoming Song
"It's official like a referee with a whistle."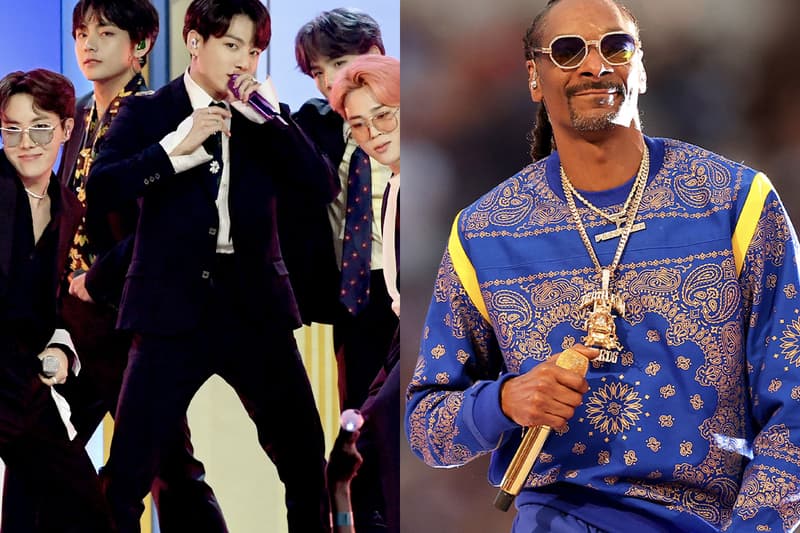 It appears that Snoop Dogg and BTS are joining forces on a collaborative track. The Death Row Records-owner confirmed the news himself in a recent conversation with The A.V. Club.
Snoop shares that he feels that the collaboration is a right fit, tapping into the BTS craze and combining it with hip-hop, "The BTS experience you keep talking about. I'm going to let them tell you about it. It's official like a referee with a whistle. I love that entertainment world. It's good music. It's [a] vibe. I make good music. They make good music. And we end up doing this. This is what it's always about, bringing our worlds together."
The news comes after Snoop revealed on the Mogul Talk podcast that he received a request from the global K-Pop group that they wanted to do a collaboration together. He said, "I got a group named BTS that's waiting on me to do a song with them right now. And I'm trying to figure out if I got time to do that shit." Initially, Snoop was unaware of how big the group was, but after getting acquainted with them, he was quick to say yes. Snoop also revealed to The A.V. Club, "I've been experiencing the K-pop experience for a long time, connected to the music world [and] scene. I got a record with a group called 2NE1 back in the day. Come on now, it's what I do."
In the past, BTS member Suga revealed to BBC Radio 1 that the group plans to expand more into hip-hop. It remains to be seen when the collaboration will release.
In case you missed it, Vince Staples has dropped a new track "Rose Street" and unveiled the release date for new album, Ramona Park Broke My Heart.