Saturated Colors and Bold Black Ruled the Oscars and 'Vanity Fair' After-Party Red Carpets
A-list celebrities hit a fashion home run while rocking these SS22 trends.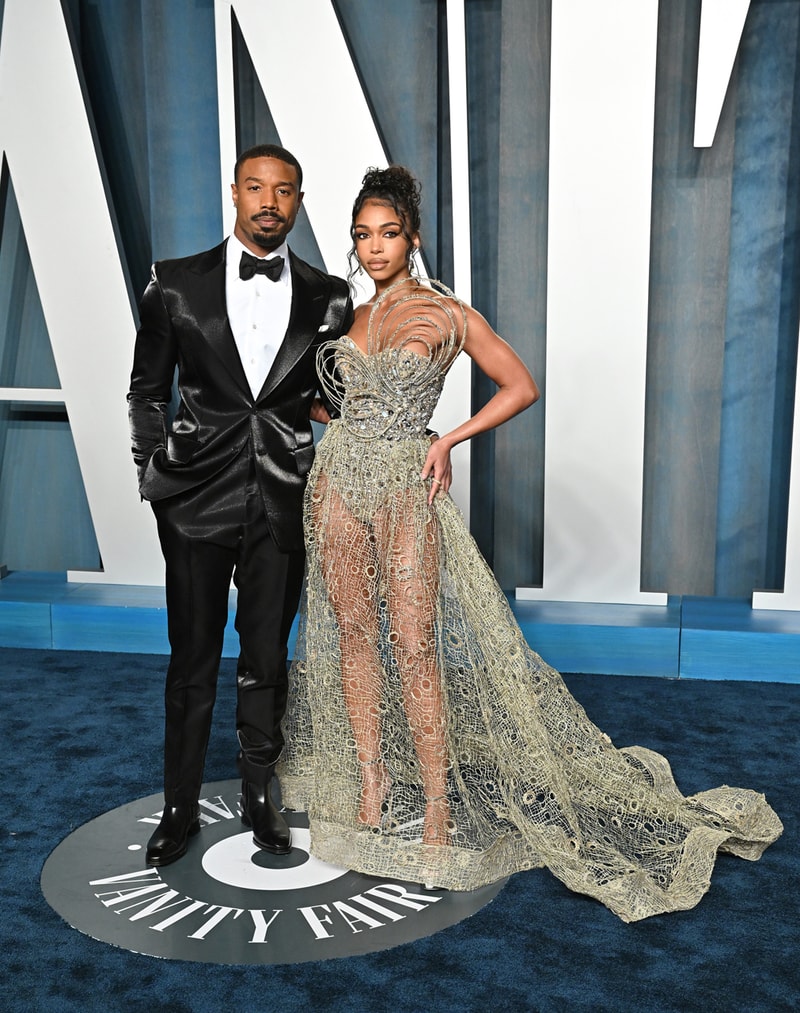 Saturated Colors and Bold Black Ruled the Oscars and 'Vanity Fair' After-Party Red Carpets
A-list celebrities hit a fashion home run while rocking these SS22 trends.
This year's Academy Awards – best known as The Oscars – provided a slew of surprises and entertaining moments inside the Dolby Theatre in Los Angeles, California. Hollywood's elite gathered and used the red carpet as their moment to shine bright as the 2022 awards season comes to a close.
Heralded as the ultimate fashion arrival, each year, the Oscars red carpet is known to make or break a celebrity's style ascent, with millions of viewers tuning in to see 'who wore what.' Major brands such as Gucci, Louis Vuitton, Prada, and others frequently clamor to dress the evening's nominees and A-list attendees, but not every designer-clad starlet hits the style mark.
Implementing the current Spring/Summer 2022 trends of 'saturated colors' and 'bold black' allowed many celebs – including Oscar winners Daniel Kaluuya, Kevin Costner, and John Legend – to hit a home run at two of the enormous carpets of Hollywood (the Oscars and Vanity Fair's Oscar After-Party).
Swipe through the galleries below to see who made the list.
94th Annual Academy Awards
Daniel Kaluuya
2021's Best Supporting Actor Oscar winner Daniel Kaluuya shook up this year's ceremony by hitting the red carpet in a tonal green and contrasting black Gucci suit.
Kodi Smit-McPhee
Power of the Dog Oscar nominee, Kodi Smit-McPhee, opted for a monochromatic, powder blue Bottega Veneta tailored suit and matching blue shoes.
Sebastián Yatra
Colombian singer and songwriter Sebastián Yatra performed the Oscar-nominated Disney song "Dos Oruguitas" while rocking a candy-pink Moschino suit on the red carpet.
Wilmer Valderrama
Encanto star Wilmer Valderrama opted for a plush, emerald green velvet suit for this year's ceremony.
Will Packer and Shayla Cowan
This year's Academy Awards show producer, Will Packer, shone brightly on the red carpet in a gold and black satin-trimmed tuxedo while attending the ceremony and being photographed with Shayla Cowan.
Benedict Cumberbatch and Sophie Hunter
Marvel film star Benedict Cumberbatch donned a black, thin-lapelled Armani suit while attending the Oscars with his wife, Sophie Hunter.
DJ Khaled
DJ Khaled looked sharp in a matte black suit with velvet-trimmed wide lapels, stepping outside his usual designer jeans and sneakerhead outfit zone.
Andrew Garfield
Rocking a plush velvet burgundy suit, Andrew Garfield paired his attire with a black satin shirt, ribboned necktie, and Omega watch.
Finneas O'Connell and Billie Eilish
Newly-minted Oscar-winning siblings Finneas O'Connell and Billie Eilish conquered the carpet in complementary all-black Gucci ensembles.
Travis Barker and fiancée Kourtney Kardashian
Star couple Travis Barker and fiancée Kourtney Kardashian were all smiles attending this year's ceremony. Barker looked sleek in an all-black double-breasted Armani suit with a collarless shirt and diamond quill pendant.
Simu Liu
Shang-Chi and the Legend of the Ten Rings star Simu Liu fully complemented the Oscars red carpet in a stunning Versace red tuxedo with a hidden red leather chest strap and black bowtie. He topped off his look with black patent leather loafers.
Wesley Snipes
Standing out amongst the sea of sharp suits and tailored tuxedos, Wesley Snipes opted for a customized Givenchy look. The Blade star donned a monochromatic maroon-colored short jacket and Bermuda shorts worn over top of matching leggings. Snipes completed the look with a satin shirt, bowtie, silver floral brooch, and black patent leather hi-tops.
Vanity Fair's Oscar After-Party
Glenn Powell
As the stars transitioned from the daytime Academy Awards ceremony to the evening's Vanity Fair Oscar's after-party, actor Glenn Powell stayed the course in a royal blue shawl lapel tuxedo jacket and black pants. Powell's white shirt, black bowtie, and black Omega watch completed his sleek and colorful look.
Cole Sprouse
Riverdale star Cole Sprouse added a touch of artistry to his attire by wearing a full Paul Smith look. The actor's midnight blue, ombré suit featured a white-and-yellow floral watercolor paint graphic that perfectly complemented the VF party's blue carpet.
Kelly Marie Tran and Carlos Lopez Estrada
Actress Kelly Marie Tran and Mexican filmmaker Carlos Lopez Estrada were in-sync as they wore matching emerald green ensembles for the evening.
Kevin Costner and Christine Baumgartner
Two-time Oscar winner Kevin Costner donned a white Gucci tuxedo jacket and black pants while hitting the VF after-party with his wife, Christine Baumgartner. The actor's peaked lapel jacket, white shirt, and black bowtie perfectly matched Baumgartner's jewel-encrusted black gown.
Zendaya
Attending this year's event in a sleek power suit, Zendaya turned heads on the VF carpet as she nodded to menswear tailoring in an all-black, Sportmax big-shouldered jacket with a violet slim-fit shirt, diamond brooch and black leather necktie.
Jon Batiste
Acclaimed musician Jon Batiste shimmered in a powder blue Versace suit. The intricate paisley embroidery on the suit's shoulders and sleeves is what set his outfit above the crowd.
Michael B. Jordan and Lori Harvey
Power couple Michael B. Jordan and Lori Harvey were locked in arms as they stunned in complementary attire. MBJ's shiny-black Tom Ford suit sparkled next to Harvey's gold and gem-encrusted gown.
Dwyane Wade
NBA all-star Dwyane Wade opted for a matte gold, paisley-printed Gucci tuxedo jacket with black satin trim. His painted fingernails, sleek trousers, and horse-bit loafers helped complete the look.
Kid Cudi
Kid Cudi honored the design legacy of the late Virgil Abloh by stepping onto the VF carpet in a sumptuous all-brown Louis Vuitton suit. The oversized jacket and pants were cinched at the waist and held together by a jeweled pendant and draping buttonhole sash. Cudi finished his look with a pair of white sneakers.
Ciara and Russell Wilson
Grammy winner Ciara and Superbowl-winning husband Russell Wilson attended the affair in complementary burgundy and black color palettes. Ciara's body-baring, cutout dress against Wilson's black satin suit and monochromatic, open-neck shirt helped accentuate his David Yurman jewelry and sleek patent leather lace-ups.
Quavo
Migos star Quavo looked like a movie star wearing a plush velvet Versace jacket with black satin, shawl collar trim details. The rapper accessorized with diamond jewelry, black Prada sunglasses, slim-fit tuxedo pants, and black patent leather shoes.
John Legend
Oscar-winner John Legend gave the nod to the '70s with his illustrious all-white Gucci tuxedo. The wide-legged trousers paired well with his slim, double-breasted jacket, crisp white shirt, black bowtie, and black dress shoes.