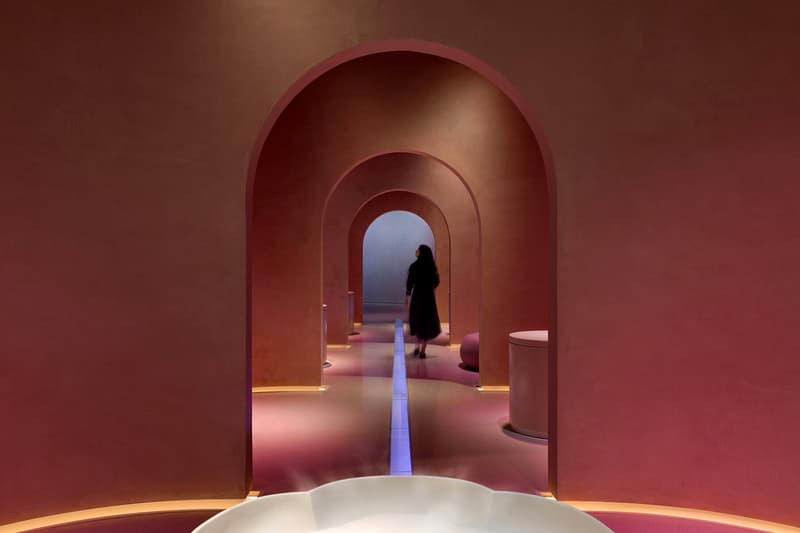 1 of 9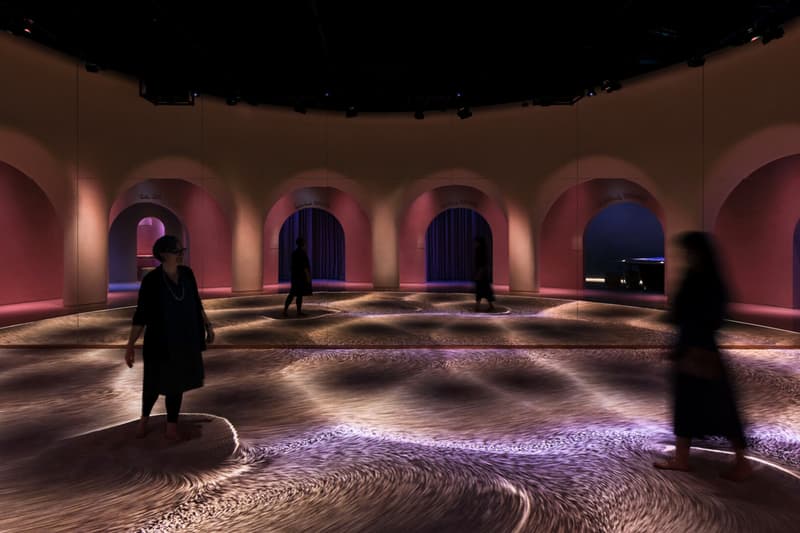 2 of 9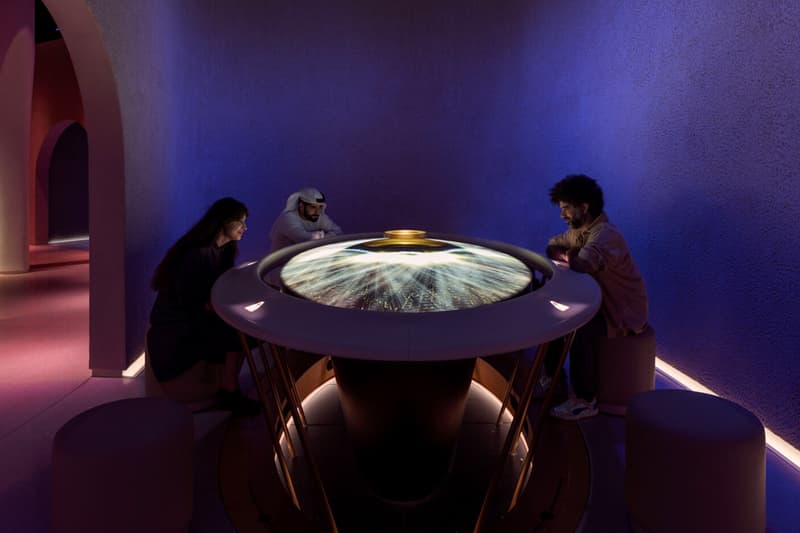 3 of 9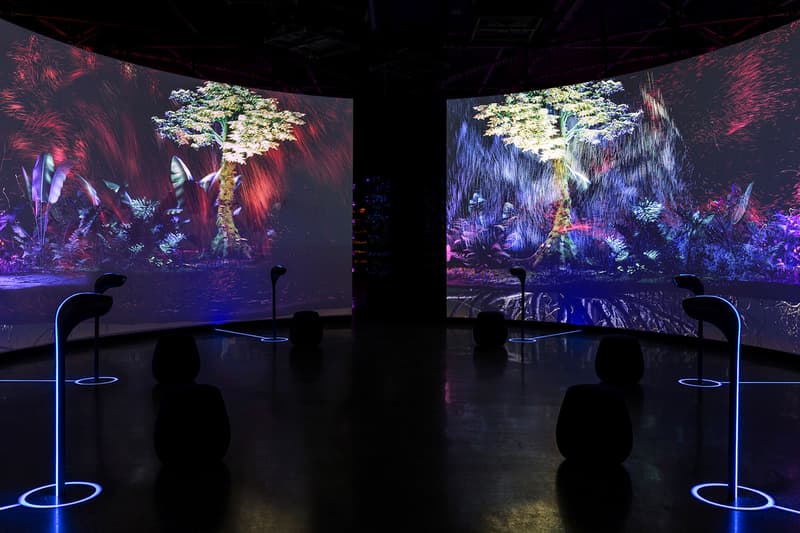 4 of 9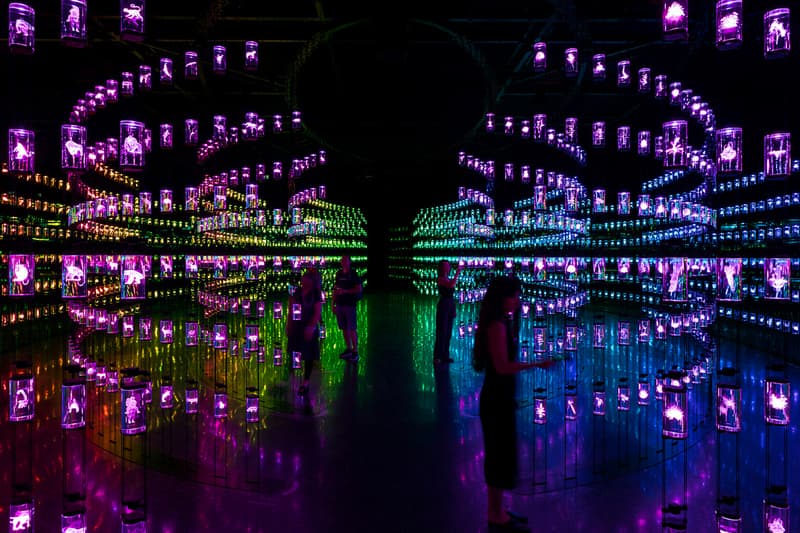 5 of 9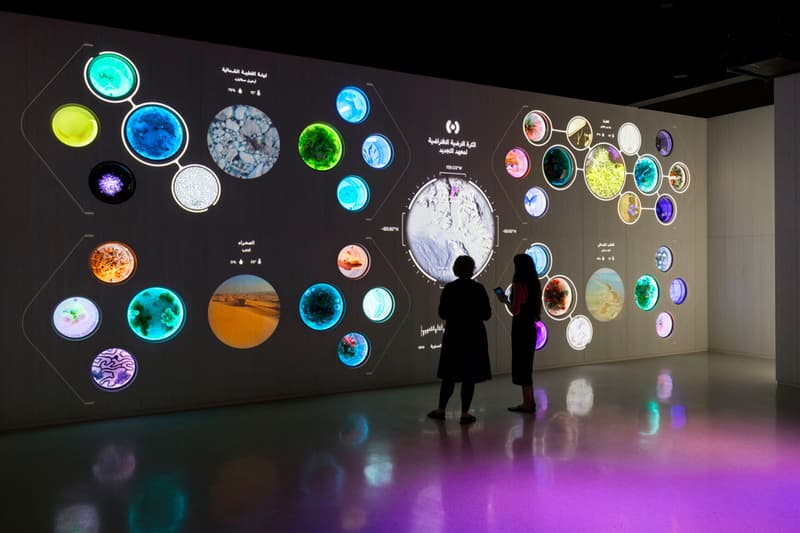 6 of 9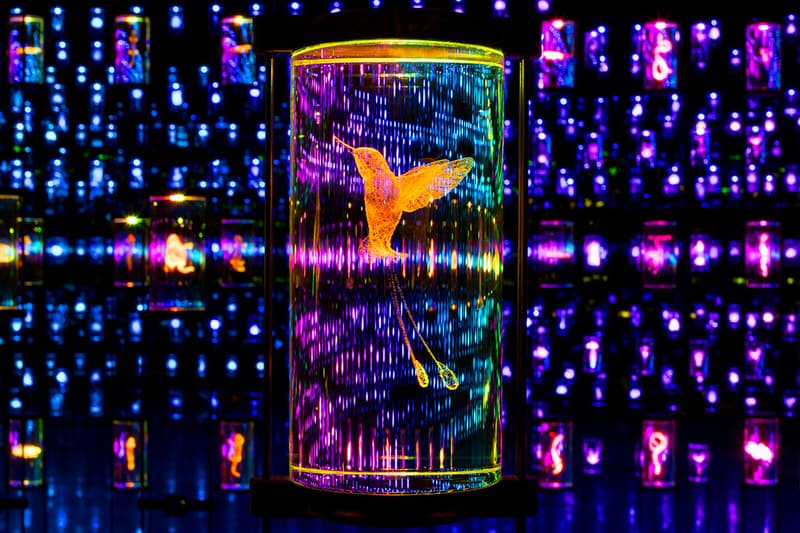 7 of 9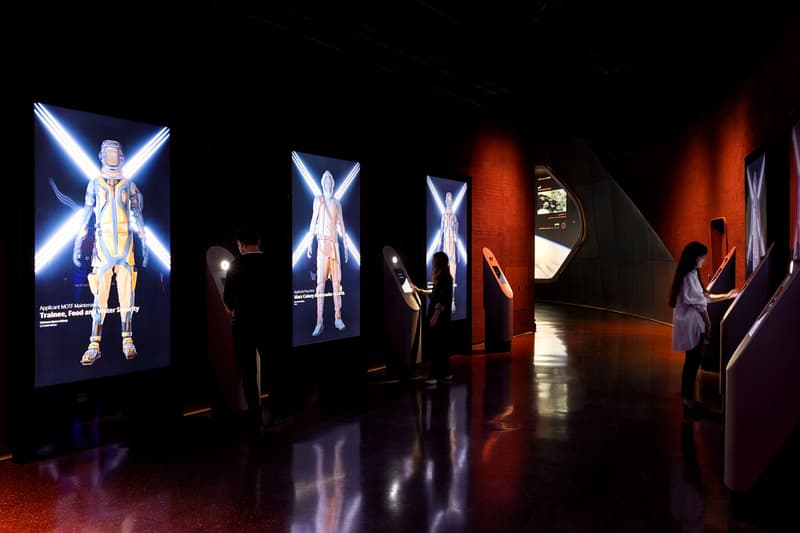 8 of 9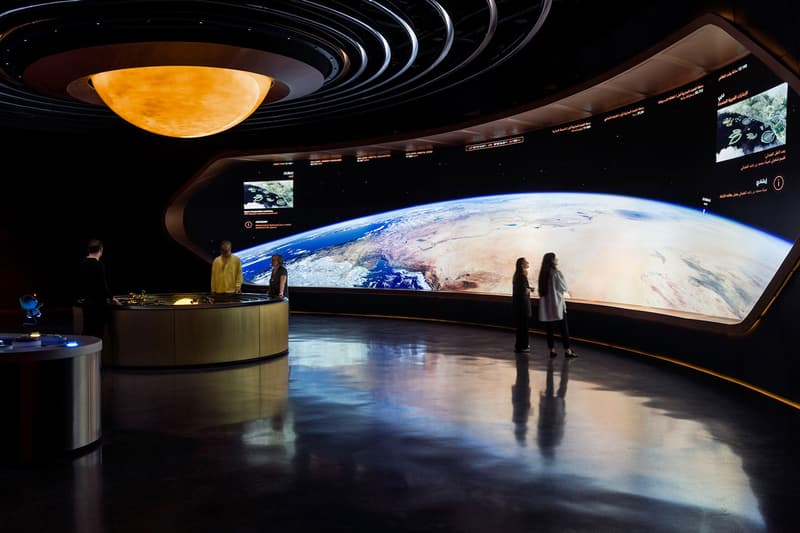 9 of 9
Take an Inside Look at Museum of the Future's "Journey of the Pioneers" Exhibition
Immersive worlds spread across three levels.
---
Dubai's highly-anticipated Museum of the Future has officially opened its doors to the public. With a distinct and visually stunning exterior,  the "most beautiful building in the world" now reveals an equally thought-provoking exhibition to match.
"Journey of the Future," designed by ATELIER BRÜCKNER, transports visitors into different realms as they meander through a choreographed sequence of immersive experiences spread across three floors. The ambient lighting, material choices, scents, and sounds are fine-tuned to provide a tangible escape into futuristic worlds.
View this post on Instagram

The level 3 entrance guides "pioneers" through cascading archways into The Centre, a calm and therapeutic place for reflection situated under a dome of light and water. Visitors are encouraged to disconnect from technology and reconnect their mind, body, and spirits.
On level 4, visitors are free to explore a digital recreation of the Amazon rainforest and the interplay of hundreds of species, some invisible to the naked eye. The Vault of Life is also housed on this floor showcasing the DNA library of thousands of species displayed through cylindrical capsules containing digital renderings of different life form.
The uppermost floor presents the OSS Hope space station, in which visitors are given a panoramic view of their home planet and can learn about the conceptual community of space-faring pioneers.
Museum of the Future is now open to the public and catch the credits for the immersive experience below.
Museum of the Future
Sheikh Zayed Rd, Trade Centre 2
Dubai, UAE
Light Design with: Belzner Holmes Light-Design
Media Hardware Planning with: medienprojekt p2
MEP & Structural Design with: Buro Happold
Architecture: Killa Design
Client: Dubai Future Foundation

Special Design, Media Design and Media Production:
OSS HOPE (Arrival Window, Earth Overview): Altspace
OSS HOPE (Orientation, Monument to the Pioneers, Recruitment, Application Stations): Galerija12
OSS HOPE (Take-Off, Return): FRAMESTORE
The Heal Institute (The Window): Galerija 12
The Heal Institute (The Garden, The Forest, The Lab): Marshmallow Laser Feast
The Heal Institute (The Observatory): Certain Measures
The Heal Institute (The Library): Superflux
AL-WAHA (Movement Therapy, Feel Therapy, Connection Therapy): Deep Local, Emilie Baltz
AL-WAHA (Grounding Therapy, Sound Design Entrance): Polytope Agency
AL-WAHA (The Centre): Jason Bruges Studio
Elsewhere, the estate of J.R.R. Tolkien launches a website showcasing unreleased art.