Louis Vuitton Lights Up Its Tambour With Spin Time Air Quantum
The $93,000 USD watch includes a discrete micro electronics module.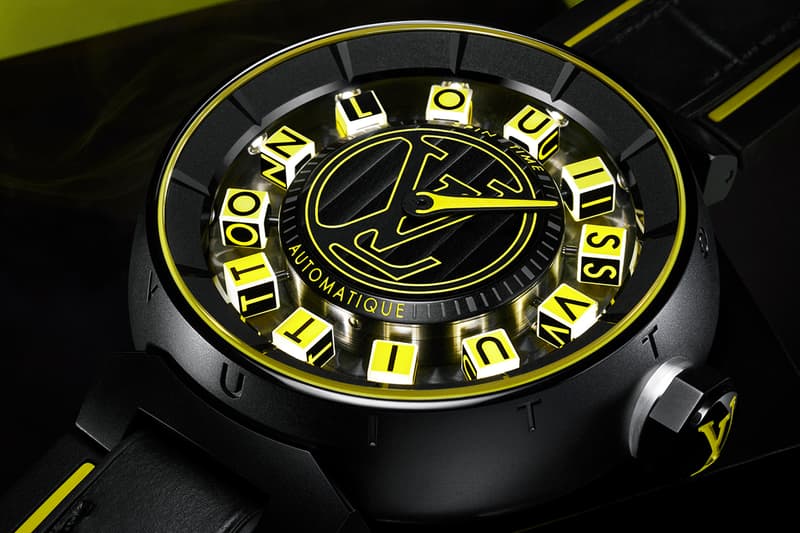 1 of 2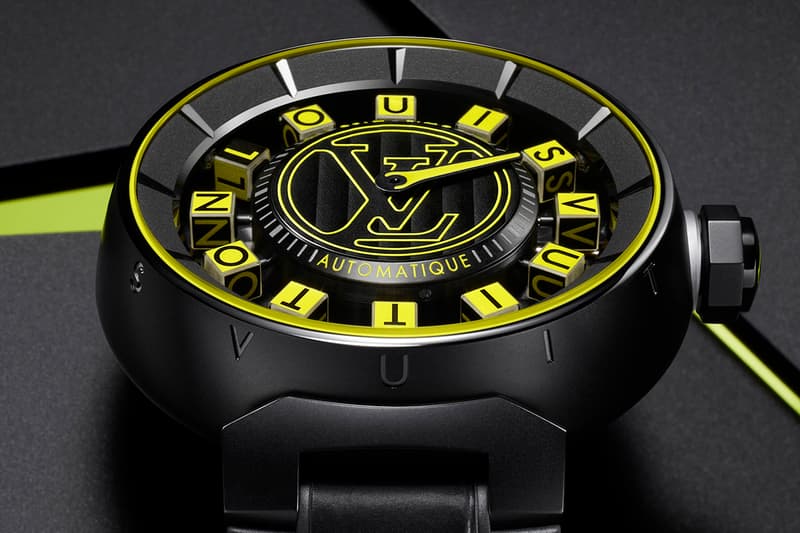 2 of 2
Louis Vuitton has updated its Spin Time watch with an illuminated concept based on bioluminescence in the natural world.
Tambour Spin Time Air Quantum offers illumination on demand with a press of a pusher set in the crown. Each of the twelve rotating fused silica hour cubes are illuminated using an assembly of a dozen tiny battery-powered LEDs surrounding the cubes, bringing micro-electronics to a mechanical watch.
The cubes are laser engraved with a frosted pattern to ensure optimal diffusion of the light throughout their structure.
Two batteries power the system and, based on six to seven activations each day, should last for three years before they need replacing. A subtle illuminated ring at the base of the crown acts as a battery life indicator, flickering when in need of replacement.
A matte black DLC coating has been applied to the 42.5mm titanium case, a yellow Super-LumiNova monogram applied to dial plate and an emblem, reinterpreting the LV monogram as a circuit board, metallised on the sapphire crystal caseback.
The Spin Time system features a standard minute hand but indicates the hour with one of twelve cubes rotating to reveal a face that sets itself apart from the others each hour, in this case yellow turning to black.
The Tambour Spin Time Air Quantum is available now via Louis Vuitton, priced $93,000 USD.
Elsewhere in watches, Bremont drops a covert pair of automatics inspired by military operations.