Sennheiser Debuts its IE 600 Audiophile Earbuds
Built with the same material used on the drilling head of the NASA Mars Rover.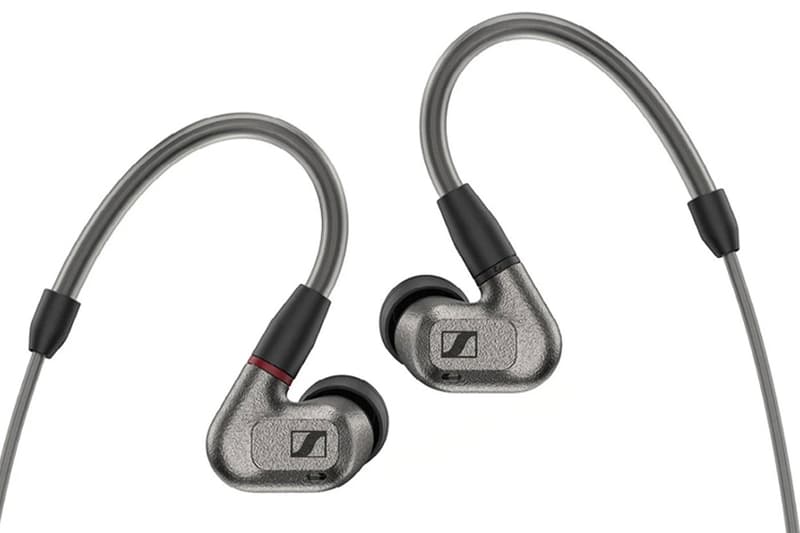 While the Apple Airpods series and other wireless Bluetooth headphone options on the market currently deliver excellent sound quality with the added perk of convenience, wired options still provide the purest sound for the discerning audiophile. Sennheiser's latest premium in-ear monitors dubbed the IE 600, arrive between its flagship IE 900 and entry-level IE 300, marking one of the first products resulting from Sennheiser's recent transfer of its Consumer Electronics division to hearing solutions company Sonova Holdings.
The premium earbuds are constructed using a patented 3D printing process using ZR01 amorphous zirconium, a material used in the drilling head of the NASA Mars Rover that's triple the hardness and bend resistance of high-performance steel used for bridges. The housing material is then treated with multiple processes to also withstand corrosion and scratches. Needless to say, the IE 600 is built to last.
For its acoustics, precision-molded dual resonator chambers enhance sound presence and intimacy while delivering an exceptionally neutral sound,  and Sennheiser's TrueResponse transducer improves both vocal performance and low-end response.
Gold-plated MMCX connectors are featured for reliable connections, and different cable sizes of 4.8mm in diameter and smaller are supported to allow for a range of different audio sources. The set comes with 3.5 mm and 4.4 mm cables, silicone and memory foam earbud tips in three different sizes, and ear hooks.
The IE 600s are now available in Europe and will arrive in the U.S. this Spring for approximately $800 USD. Learn more about the IE 600 on Sennheiser's website.
View this post on Instagram
In other news, Porsche Design unveils sleek aluminum-wrapped earphones.