A Weekend With the Sennheiser IE 300 Headphones Shows Off Serious Sound Quality
A luxe pair of wired, in-ear headphones built for a modern lifestyle.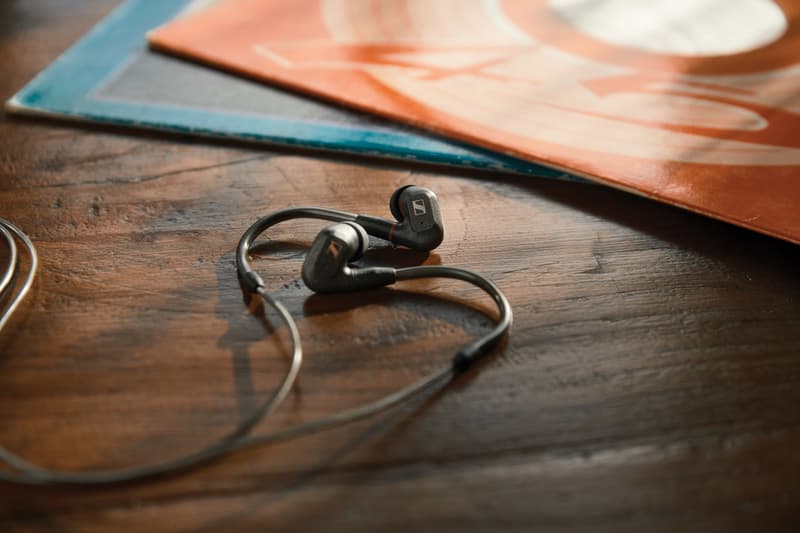 German audio brand Sennheiser is considering the modern lifestyles of its consumers by reimagining in-ear headphones with its release of the new IE 300. Designed for today's audiophiles, the IE 300 is a luxe pair of gray wired headphones for high-fidelity listening experiences on the go. While some people have switched to wireless options, Sennheiser's IE 300 is a pair of wired headphones that presents a myriad of solutions for the typical issues that come with plugged-in, traditional pairs. Touting a bevy of bells and whistles, HYPEBEAST put its features to the test, taking them for a spin for a weekend in the real world.
What we noticed: The IE 300 headphones are meticulously engineered to achieve professional levels of well-balanced sound and accuracy, which might make it tempting to stay home for a serious listening session of the latest albums from West London rapper AJ Tracey. But the strength of the IE 300 is that they're crafted to provide a premium audio experience in a natural way, and this key feature inspired an all-day test while exploring New York City.
SOUND
Built with a refined version of Sennheiser's German-made 7mm TrueResponse transducer, the IE 300 headphones have every component carefully tuned to create superior sound. Bringing the IE 300 headphones on a morning walk, coffee run or jog, you might notice a much wider range of sounds — something that became evident in the beats on AJ Tracey's new album. For example, the track "Numbah 9" with SahBabii is elevated by the IE 300's midrange clarity by making the autotuned vocals sound extra smooth. For fellow hip-hop fans, the IE 300 is a compact model that allows you to feel the bass, which is more boosted than your average pair of headphones.
For noisier surroundings, like stopping to get coffee or hopping on the subway, the ambient background sound is only slightly heard when the headphones are worn. It's extremely useful in daily city life to be able to have a high-quality music listening experience while still being aware of the world around you.
1 of 2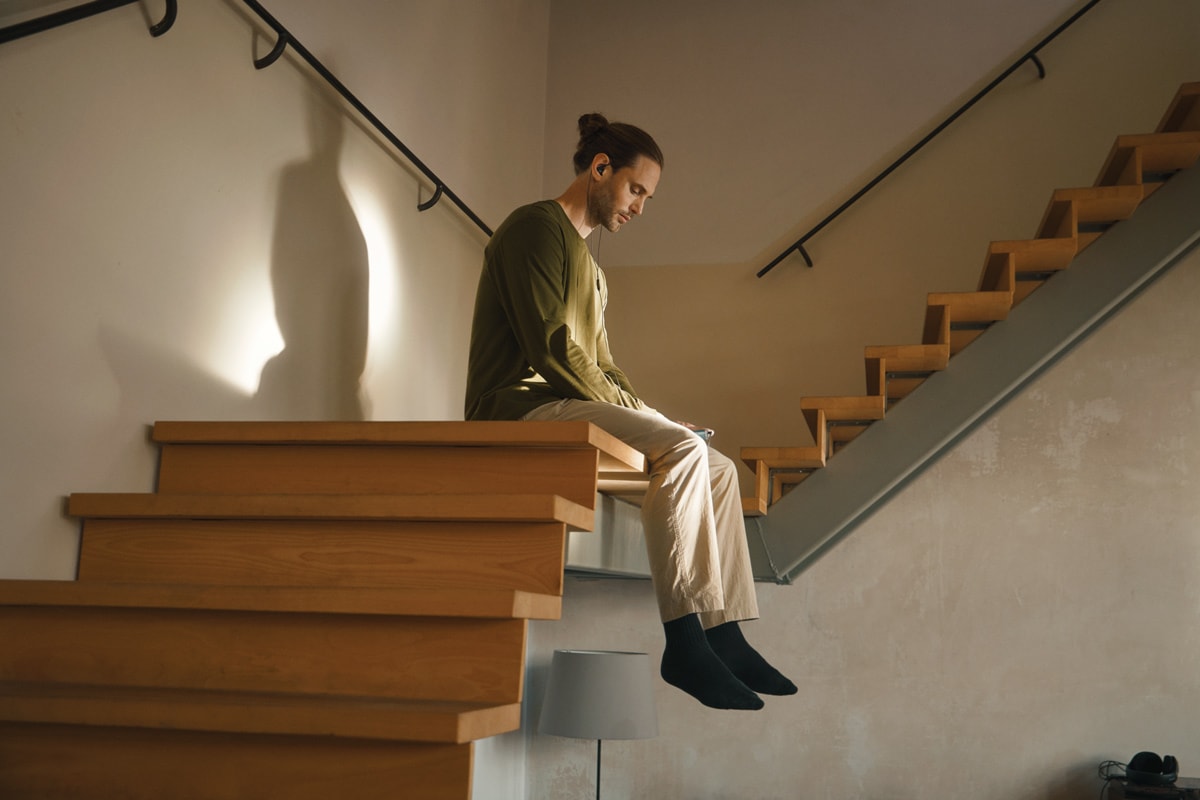 2 of 2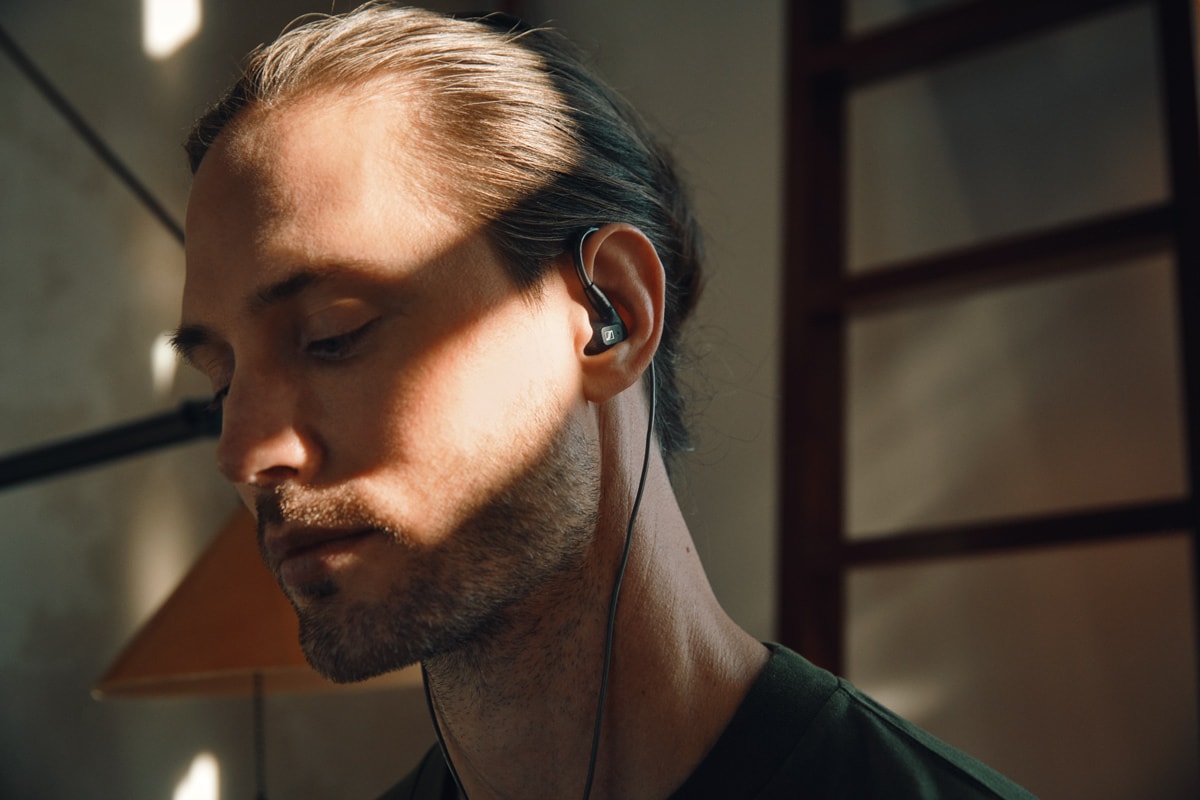 DESIGN
Built to be rugged, compact and still lightweight, the IE 300 has wires with a rubber coating that feels more durable than other pairs of wired headphones. The wiring of the IE 300 is also designed to be slightly stiffer to reduce the chances of tangling up your headphones. Audio experts may recognize Sennheiser's signature polycarbonate build in the IE 300, but these headphones work as a luxe accessory to any outfit. The overall design caters to both work and play. For example, connecting the IE 300 to a laptop for activities like reviewing voice-over audio for an upcoming video or listening to podcasts proves to be seamless. The headphone jack is housed in a tip with sharp 90° angles, making it easy to plug the IE 300 into different audio ports.
All components of these headphones are crafted from beautiful matte gray materials, which come with a coordinating carry case — details that matter to the style conscious. After all, this day and age, our technology is an extension of ourselves and our tastes. The earbuds, which come in a speckled black finish, include small, subtle logos from Sennheiser stamped onto its sides to round out the look.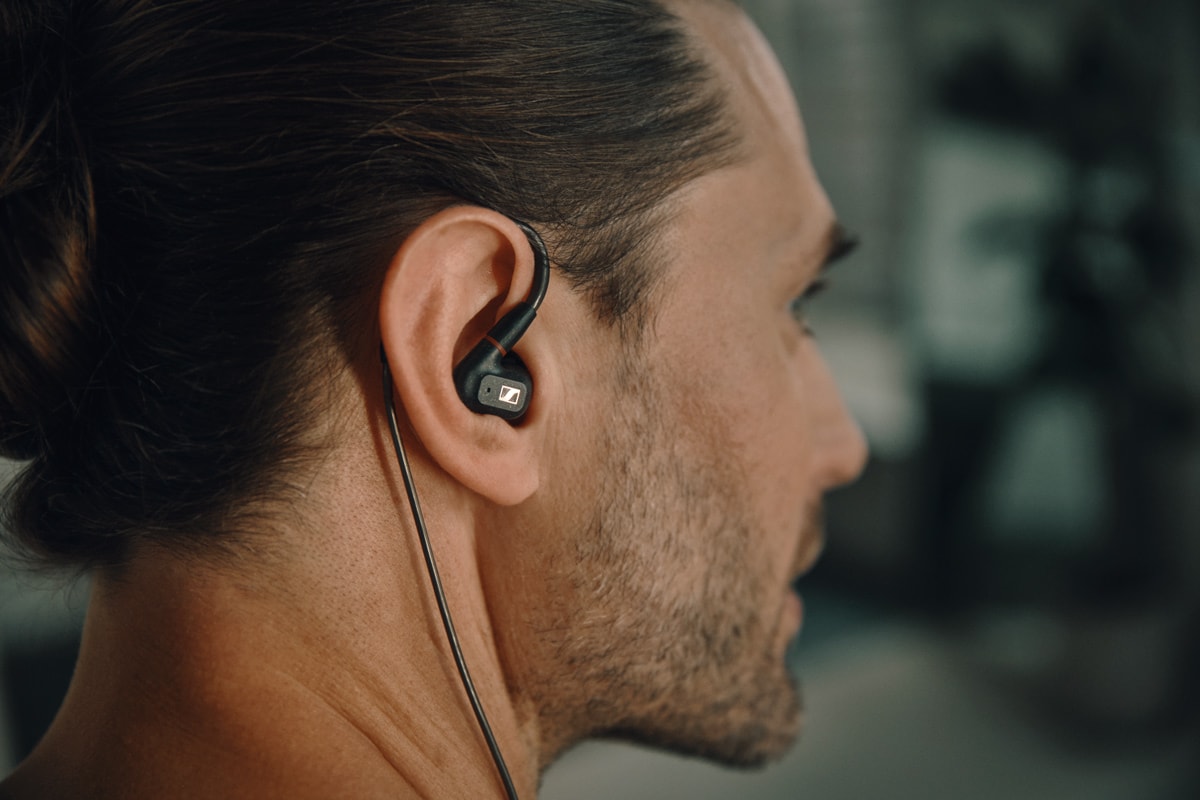 COMFORT
With the secure fit and superb overall design, the IE 300 is extremely comfortable no matter how long you wear them. It features distinct ear hooks that wrap around from the back to the front of your ear to keep you looking professional while with any outfit. Instead of getting fatigued from wearing headphones, the ear hooks are made from a slightly meldable material to provide an extremely personalized fit — a feature that pays off for both a personal and professional tasks. The earbuds are fully detachable to the cable through gold-plated Fidelity+ MMCX connectors, which makes it easier to swap out the buds. The IE 300 also comes with a cleaning tool kit that allows users to keep the in-ear headphones as crisp as possible.
Later in the day, the silicone ear adaptor tips of the IE 300 were swapped out with the memory foam tips that come with the box. For those who want the tightest fit possible, the memory foam tips are a high-end experience that will create a more focused sound. More than that, the wide range of options creates a personalized feel.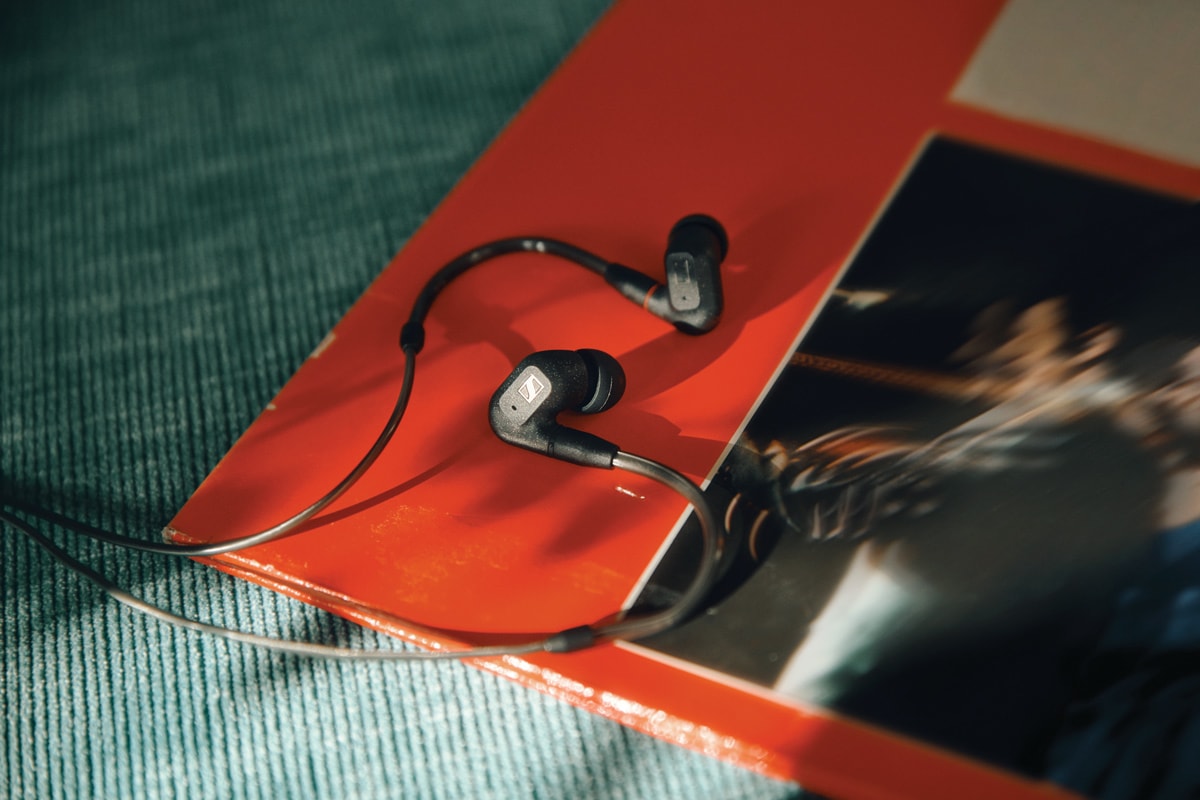 Providing a serious audio experience, the Sennheiser IE 300's are a good option for audiophiles and casual music fans who want a sleek pair of wired headphones. The high-quality engineering of these headphones is disguised in a simple and small package, which makes it easy to insert these headphones and forget that you're wearing them. Pick up a pair for $300 USD over at Sennheiser's official website now.