YARMS Studio Delivers 'Back to the Future' Doc Brown and Marty McFly Collectibles
Testing the time-travelling DeLorean for the first time.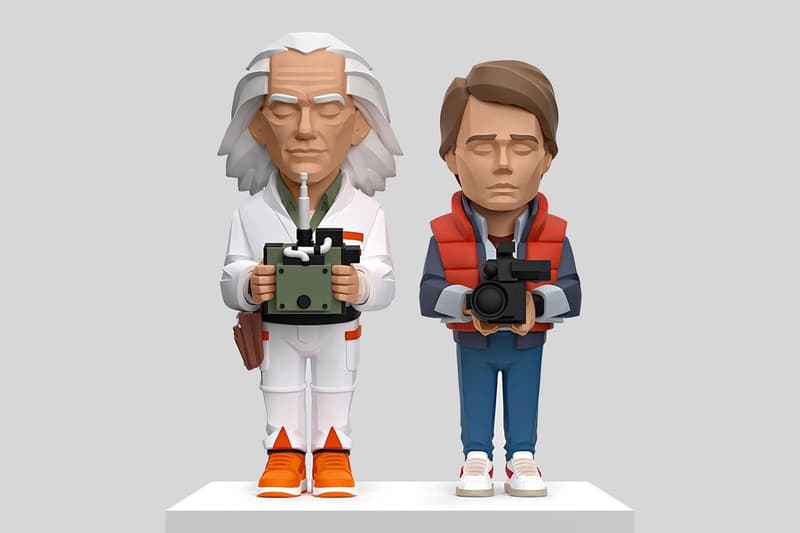 Following the release of a limited-edition Sean Wotherspoon figure, Danil Yad's YARMS Studio teams up with Universal Pictures for a "Back to the Future Pt.1" project featuring 8 and  7.5-inch collectibles of Doc Brown and Marty McFly.
The figures travel back to the moment when Doc and Marty test out the time-traveling DeLorean for the very first time at the Twin Pines Mall. Doc is dressed in his lab coat holding the remote controller and Marty has out his camcorder wearing his iconic orange puffer vest. "With Marty McFly and Doc Brown, it's an adventure full of hijinks as we race to send Marty home to 1985 and save him from being erased from existence!" YARMS Studio wrote in a post.
The Universal Pictures x BTTF x YARMS x Mighty Jaxx Back to the Future Pt. 1 Vinyl figure set will be available for preorder on March 12, 9 a.m. ET on the MightyJaxx website for $349 USD.
Elsewhere in collectibles, scoop in style with Chrome Hearts' Ice Cream Scooper.