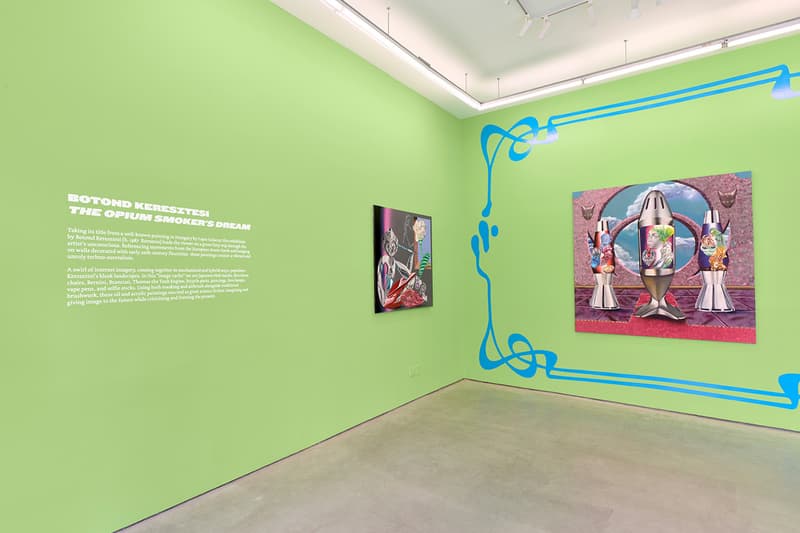 1 of 7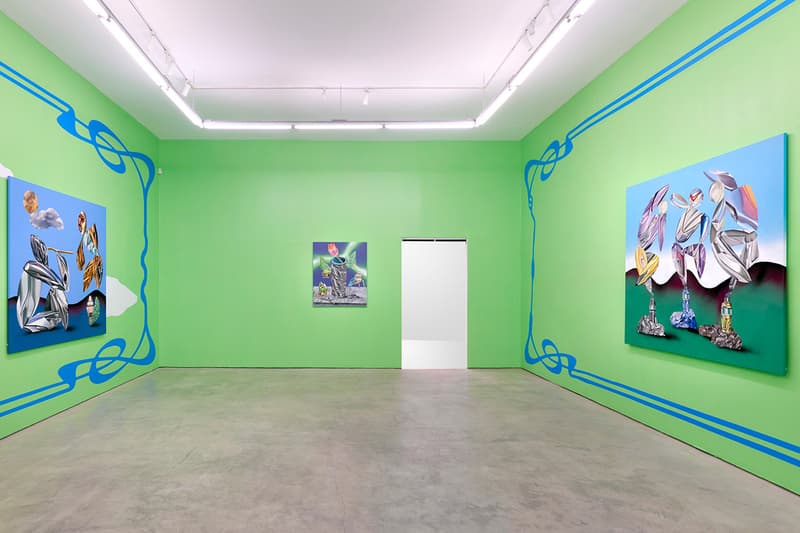 2 of 7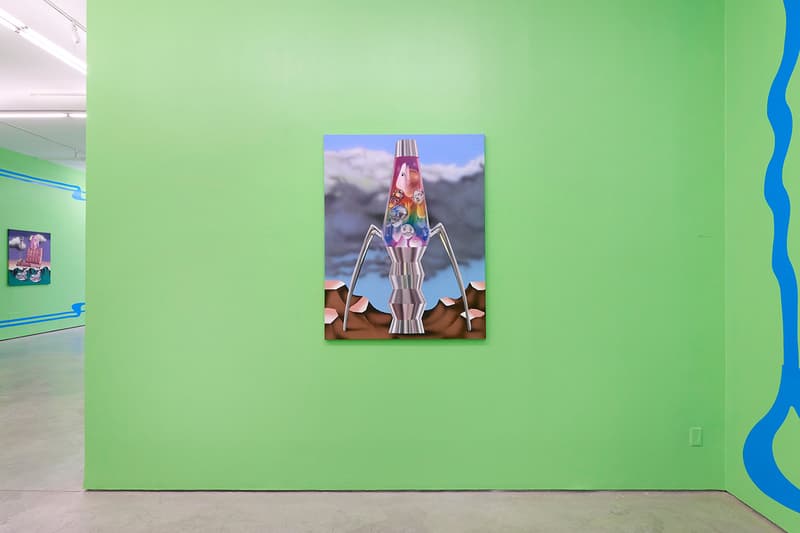 3 of 7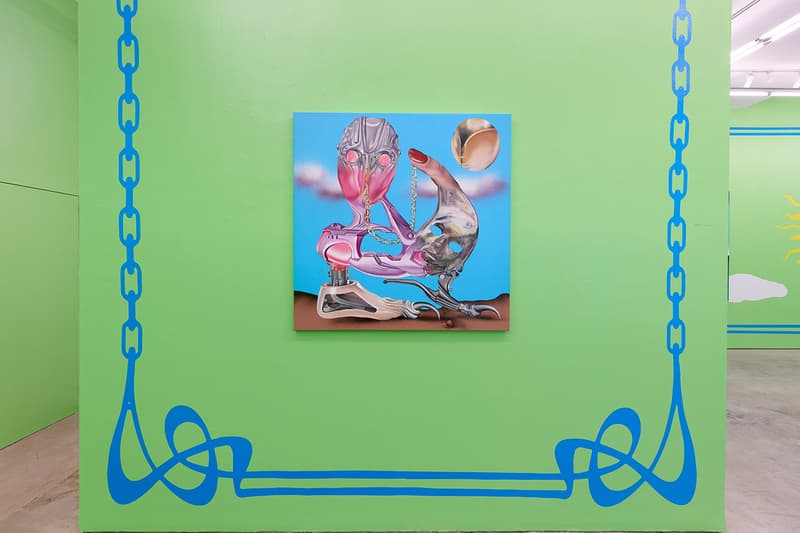 4 of 7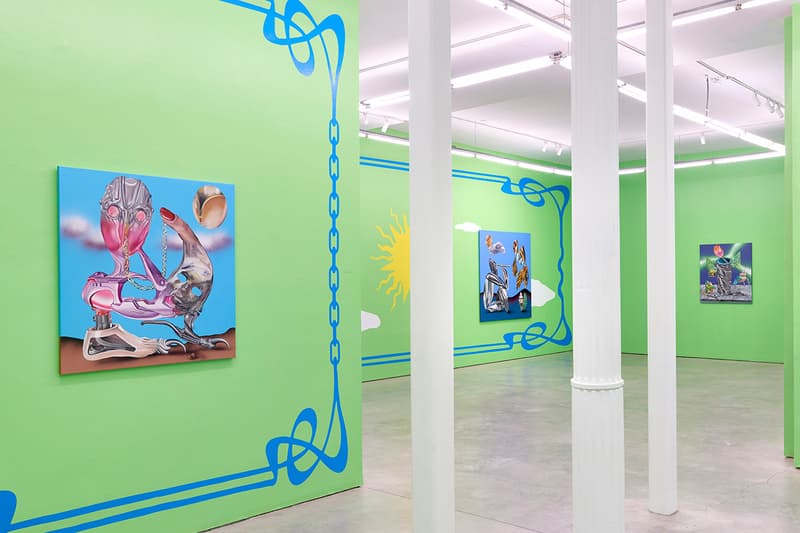 5 of 7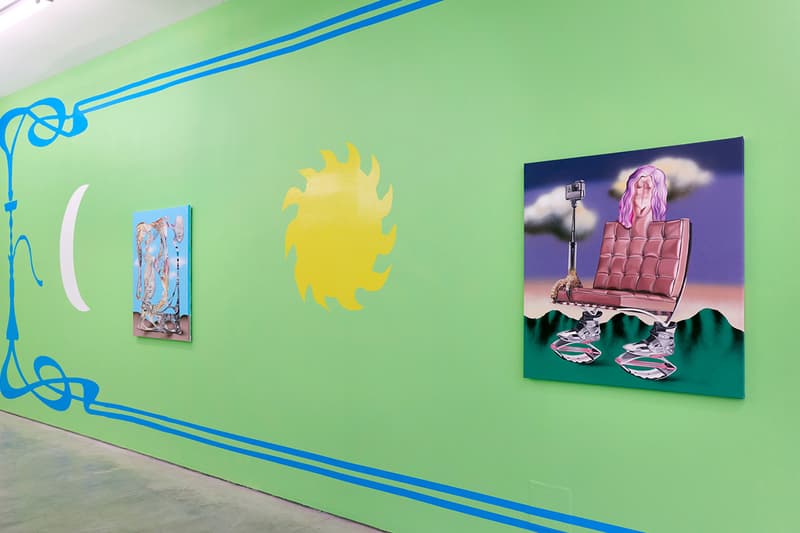 6 of 7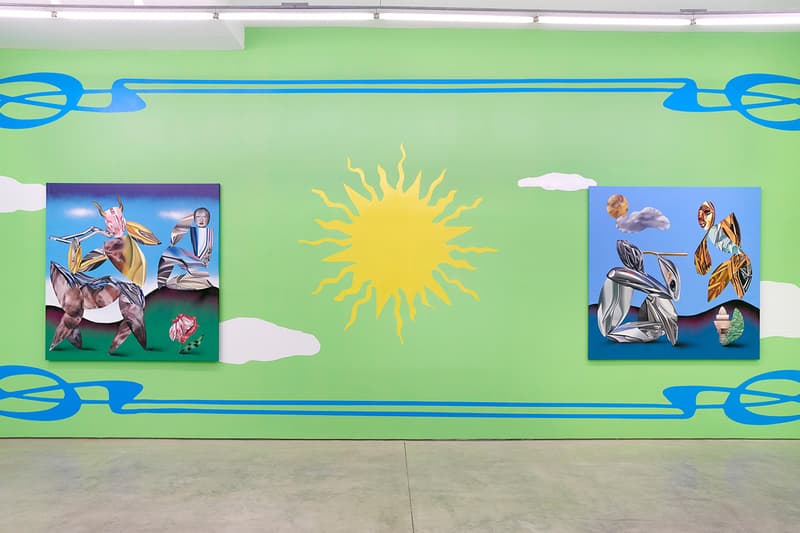 7 of 7
Enter Botond Keresztesi's Techno-Surrealist World at The Hole NYC
"The Opium Smoker's Dream" is on view until April 17.
---
From a vaping Robocop to anthropomorphic microscopes, Botond Keresztesi's work takes you on a trip through all realms of the human psyche. Utilizing an aesthetic that harks to Avant-Garde movements, such as Dadaism and Surrealism, the Romanian-Hungarian artist is showcasing a new solo exhibition at The Hole NYC.
"The Opium Smoker's Dream" invites the viewer into a verdant journey through Keresztesi's techno-surrealist conscience. Each composition presents a barren landscape, or "image cache" as the artist refers to it as, where a swirl of internet imagery fuses together in mechanized and hybrid ways.
Japanese Noh masks, Barcelona chairs, Bernini, Brancusi, Thomas the Tank Engine, some of the many modern tropes that Keresztesi depicts to criticize the present and envision the future. "The Opium Smoker's Dream" is on view at The Hole NYC until April 17.
Also on view, M.C. Escher is finally getting the recognition he deserves.
The Hole NYC
312 Bowery,
New York, NY 10012