Apocalypse Manufacturing Unveils World's First 6x6 Ford Bronco
Named "The Dark Horse."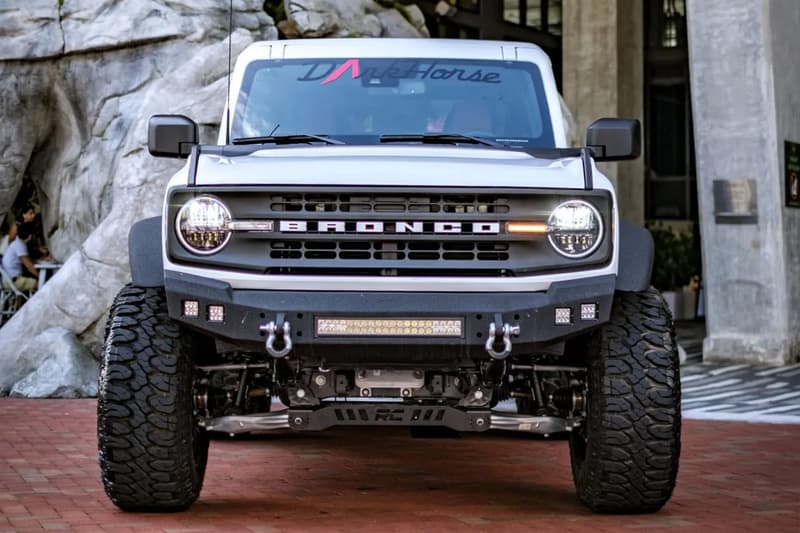 1 of 3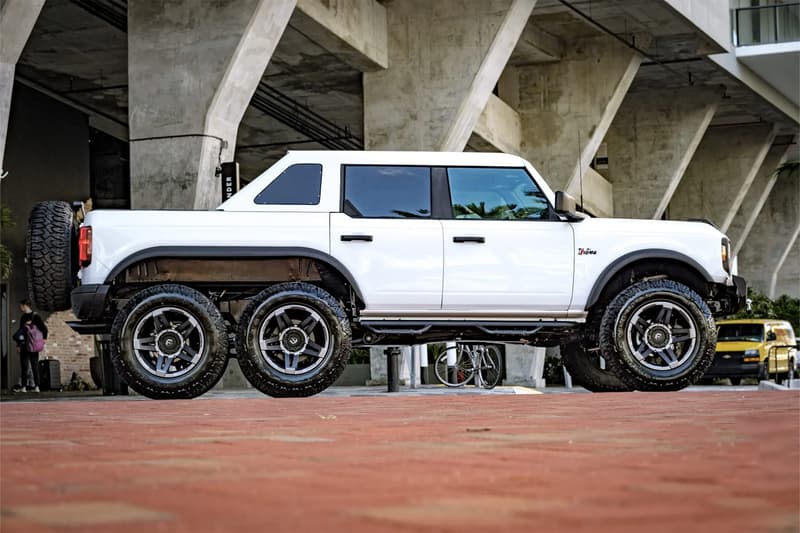 2 of 3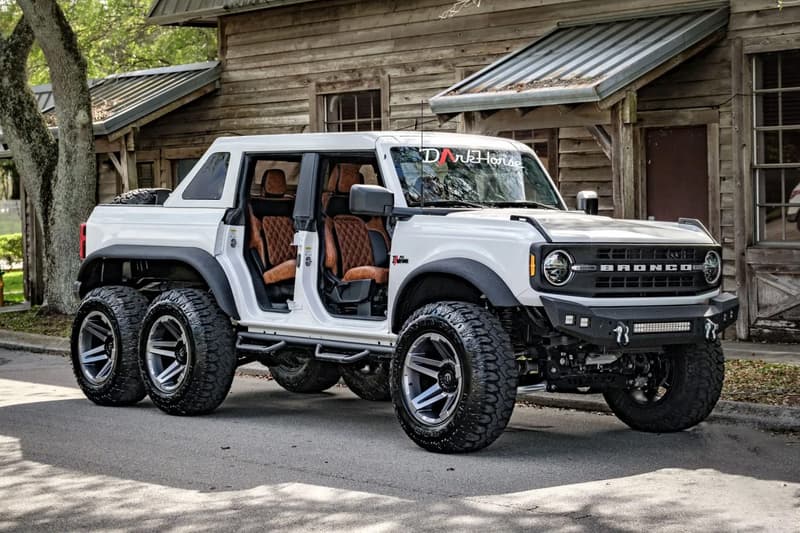 3 of 3
Apocalypse Manufacturing has just injected its 6×6 expertise into the Ford Bronco.
This super truck — named the Dark Horse — is the world's first off-road Ford Bronco 6×6. Apocalypse takes the Bronco's turbo V6 and tunes it for 400 horsepower via the ECU, injectors, and exhaust upgrade. Making this a full 6×6 is the patented middle tandem axle. The overall length has been increased to 225" bumper-to-bumper. Gone is the convertible roof and in its place is a custom-made elongated fiberglass, hardtop, slant back, and a five-foot-long, fully functional truck bed.
"The Dark Horse came out better than we could ever have dreamt, with several inhouse upgrades that give it a style all its own while still keeping a huge chunk of its Bronco identity," says Joseph Ghattas of Apocalypse Manufacturing. "In future builds for this model, customers could expect to see a 700+ horsepower supercharged V8 Coyote 5.0L motor upgrade, as well as a Kevlar coated exterior paint job."
Other upgrades include 37" Patagonia tires, 20" alloy SFJ rims, a 4" lift with a steering stabilizer, a kevlar-coated front steel bumper, and steel sidesteps. There's no official pricing yet, but build number one is set to premiere at Barrett-Jackson's Palm Beach event on April 9.
In other automotive news, hatchback lovers will not want to miss collecting cars' "The Renault Collection" auction.