Louis Vuitton Is Raising Prices and Twitter Will Let You Tip in Ethereum in This Week's Business and Crypto Roundup
While Snoop Dogg is turning Death Row Records into an NFT label.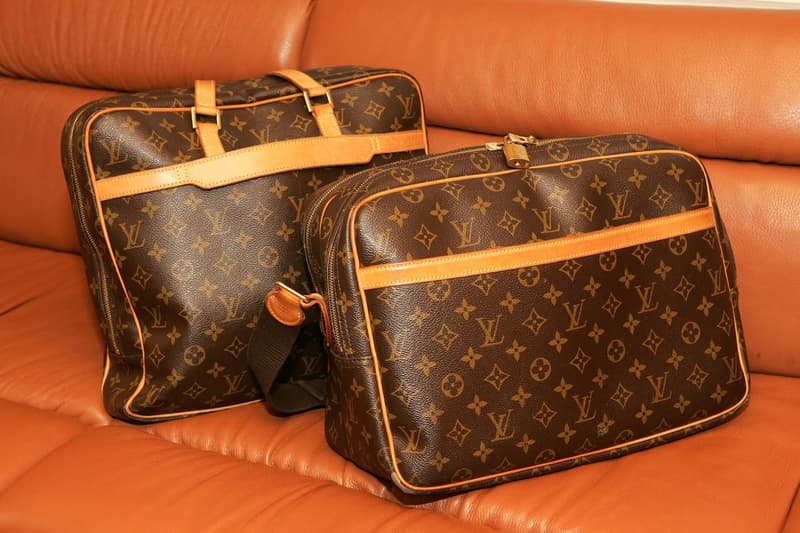 Many brands are starting to see a recovery despite the challenges initially brought on by the pandemic. Some businesses, especially ones that focused efforts on expanding e-commerce ventures, have even seen profits rise even higher than before.
HYPEBEAST has rounded up the top business and crypto stories of the week so you can stay in the know about trends across industries.
Business
The Chartable service looks towards advertising for actual podcasts, bringing interesting and relevant content to Spotify users. Podsights will allow Spotify to provide advertisers with tools to better monitor metrics and analytics, and better understand what drives clicks and engagement for their ads.
We are so excited to announce we're joining the Spotify band!
Read all about it here: https://t.co/oSf2EwpiKV pic.twitter.com/6zXn9xIgWH

— Chartable (@ChartableDotCom) February 16, 2022
According to the tech company's announcement, the new deal costs roughly $5.4 billion USD at $53 USD per share in cash. The acquisition will not only increase Intel's production capacity of its own semiconductors but also provide aid to its Intel Foundry Services division, which manufactures microchips for third-party clients.
Twitter has rolled out a feature to differentiate "Good Bots," accounts that publish legitimate and useful content, from spam bots. With the new feature, the users behind these automated accounts can opt to let their followers know that it is indeed a bot, although the labels themselves don't actually say if bots are good or bad.
Get your bots in here! Remember when we chatted about all things, #GoodBots? Well now we are celebrating the bots who make a positive contribution to Twitter, all over the world. pic.twitter.com/e1OqJjRZiG

— Twitter Safety (@TwitterSafety) February 16, 2022
"I think the challenge for Blue at this point is that we're actually supply limited," said CEO Bob Smith. He added that the company had launched three crewed missions in 2021 and it can "easily double that" this year.
5. Louis Vuitton is increasing global prices due to supply chain issues
Louis Vuitton cited increased manufacturing costs as well as global inflation as the reasons why its leather goods, accessories and fragrances will see more expensive price tags soon. In a statement to Reuters, Louis Vuitton said: "The price adjustment takes into account changes in production costs, raw materials, transportation as well as inflation."
Crypto
The final chapter of the popular 10-part series will be dropped as open editions on Nifty Gateway in partnership with renowned auction house Bonhams. The release date — February 21 — holds special significance as Aku's one-year anniversary.
Chapter X: The Finale
February 21st at 2:00 pm EST@bonhams1793 x @niftygateway
-
The one-year anniversary of Chapter I pic.twitter.com/wWqSvnzHGQ

— Aku (@AkuDreams) February 11, 2022
The eponymous label is currently embroiled in a lawsuit, in which Nike is suing the company over GF-01 sneakers' similarities to the Air Force 1 silhouette. "The JG Lawsuit NFT will harness our lawsuit versus Nike, which has created even more of a loyal following as Nike continues to engage in frivolous lawsuits that seem to only be put forth to slow down the momentum of its competition," states designer John Geiger.
The new update also includes support for several other payment services, including Barter, Paga and Paytm. "Have you set up Tips on your profile yet so it's easy for people to show their support?" Twitter Support wrote on the social media platform before announcing the expansion.
Have you set up Tips on your profile yet so it's easy for people to show their support?

Yes: Cool, we've added Paga, Barter by Flutterwave, Paytm, and the option to add your Ethereum address.

No: What are you waiting for? Here's how: https://t.co/Id5TwTpnCF

— Twitter Support (@TwitterSupport) February 16, 2022
He confirmed the news on Clubhouse, saying: "Death Row will be an NFT label. We will be putting our artists through the metaverse and through a whole other chain of music. Just like how we broke the industry when we was the first independent to be major…I want to be the first major in the metaverse so Death Row will be an NFT."
Last fall, the brand announced a NIKELAND 3D space on Roblox. To further build upon this initiative, the Swoosh has tapped Los Angeles Lakers superstar LeBron James to visit NIKELAND and contribute to its basketball-focused features.