Netflix Announces 4 Upcoming Dave Chappelle Comedy Specials
The first set will debut on February 28.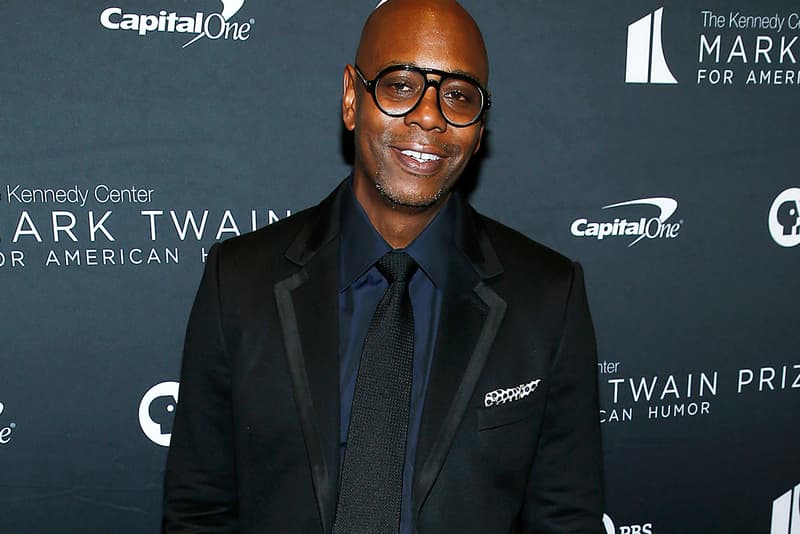 Netflix has announced a series of stand-alone comedy series featuring comics selected by Dave Chappelle, titled Chappelle's Home Team.
The series, which is executive produced by Chappelle, is slated to debut on February 28, kicking off with a set from Washington comedian Earthquake (Nathaniel Martin Stroman) dubbed Earthquake: Legendary. Additional producers on the series include Earthquake, Rikki Hughes, Jermaine Smith and Stan Lathan, who is also directing.
Chappelle — who will also appear in Netflix's "Netflix Is a Joke" stand-up comedy festival at the Hollywood Bowl in April — will introduce each comic in the beginning of each episode. The second episode will feature Donnell Rawlings, though it currently does not have a release date.
"I've been doing this a long time and comedians like Quake and Donnell are not only friends but have inspired my own career," said Chappelle in the announcement. "Anyone in the comedy community knows these names and knows their time to shine is long overdue. I am proud to be a part of this moment."
The remaining two comics have not yet been revealed, though it is known that each comic featured in the series has been doing stand-up for at least 30 years. Stay tuned for more information on future Chappelle's Home Team sets.
Elsewhere in entertainment, Stranger Things will end with season five after two-part season four.