Twitter Adds Labels To Identify Automated Accounts As "Good Bots"
Differentiating helpful accounts from spam ones.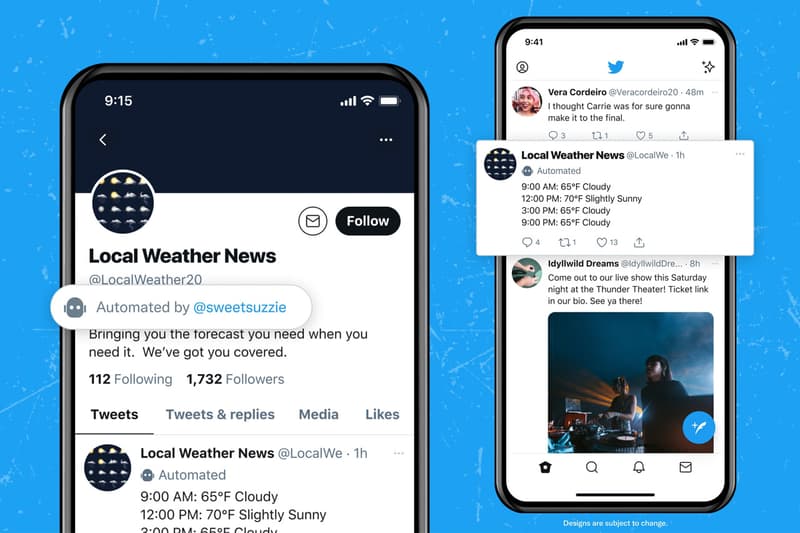 Last September, Twitter introduced a feature to differentiate "Good Bots," accounts that publish legitimate and useful content, from spam bots. Now, the platform is rolling out the Good Bot label to users everywhere.
Twitter reminded users that not all bots are spam. For instance, the platform says that some automated accounts may publish relevant information such as notifying users on earthquake tremors or providing updates on COVD-19 vaccine availability in a given area.
With the new feature, the users behind these automated accounts can opt to let their followers know that it is indeed a bot, although the labels themselves don't actually say if bots are good or bad.
"#GoodBots help people stay apprised of useful, entertaining, and relevant information from fun emoji mashups to breaking news," Twitter said. "Starting today, all automated accounts will have the option to add a new label to their account profile."
"The label will give people on Twitter additional information about the bot and its purpose to help them decide which accounts to follow, engage with, and trust," Twitter continued.
Accounts identified as Good Bots will showcase a robot icon on their profile. The "Automated" label will also appear on profiles and above tweets.
In other tech news, Snapchat now allows users to share their live location with friends.