Cool Crypto Kids Drops NFT Collection From Children's Hospital Los Angeles
The limited-edition NFT collection will feature artwork created by the kids themselves.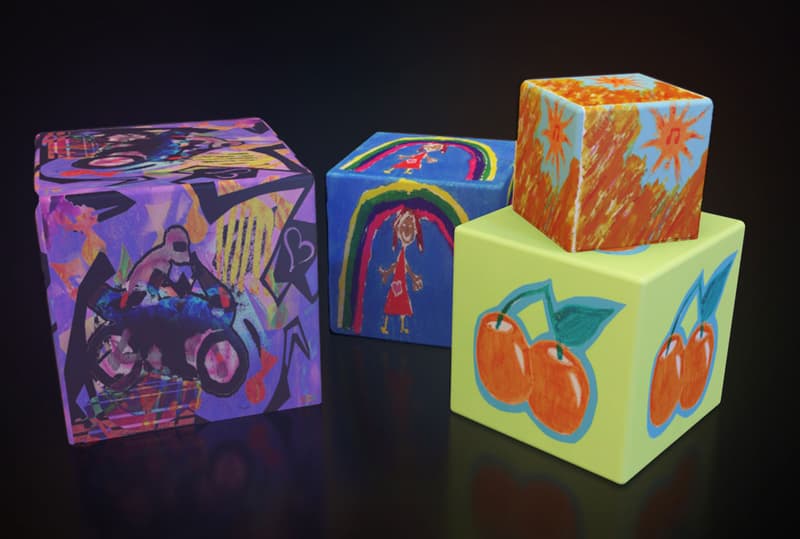 In a sea of big-brand and celebrity NFT drops, Cool Crypto Kids (CCK) is a charitable NFT project with a true purpose. The limited-edition NFT collection will raise money for Children's Hospital Los Angeles (CHLA), one of the leading pediatric healthcare facilities in the US, to ease the burden of hospital fees for families and to support pediatric healthcare research.
Partnering with LA innovation studio Kinestry, Cool Crypto Kids will release one-of-a-kind, hand-drawn NFTs created by the CHLA community — including current and former patients — for auction on Rarible, beginning March 31st. Half of all proceeds will be donated to CHLA, while the remaining funds will go toward future CCK initiatives. 
"When my mom passed away from cancer in 2017, our medical bills exceeded more than $750,000 for just three weeks in the hospital," said Jay Velasco, Co-Founder of CCK. "Our team believes that NFTs and Web3 are fundraising avenues that can create equitable access to medical treatments and democratize research, which can truly make a difference for lower-income and vulnerable families."
The team behind CCK hopes to introduce a modern philanthropic approach for traditional medical research fundraising and an entirely new avenue of covering costly medical care, which can be financially crippling for families in need. CCK is also working on a second NFT drop, which will feature digital art created by high-profile musicians, artists, and influencers, across all mediums, who hope to support CHLA and the families in its care.
Follow Cool Crypto Kids on Discord or Twitter for the latest updates on upcoming NFT launches.
In other news, Nike taps LeBron James for its latest NIKELAND Roblox Initiative.