Poll: Which Player Wore the Best Sneakers in the 2022 NBA All-Star Game?
Team LeBron took the W in Cleveland this weekend.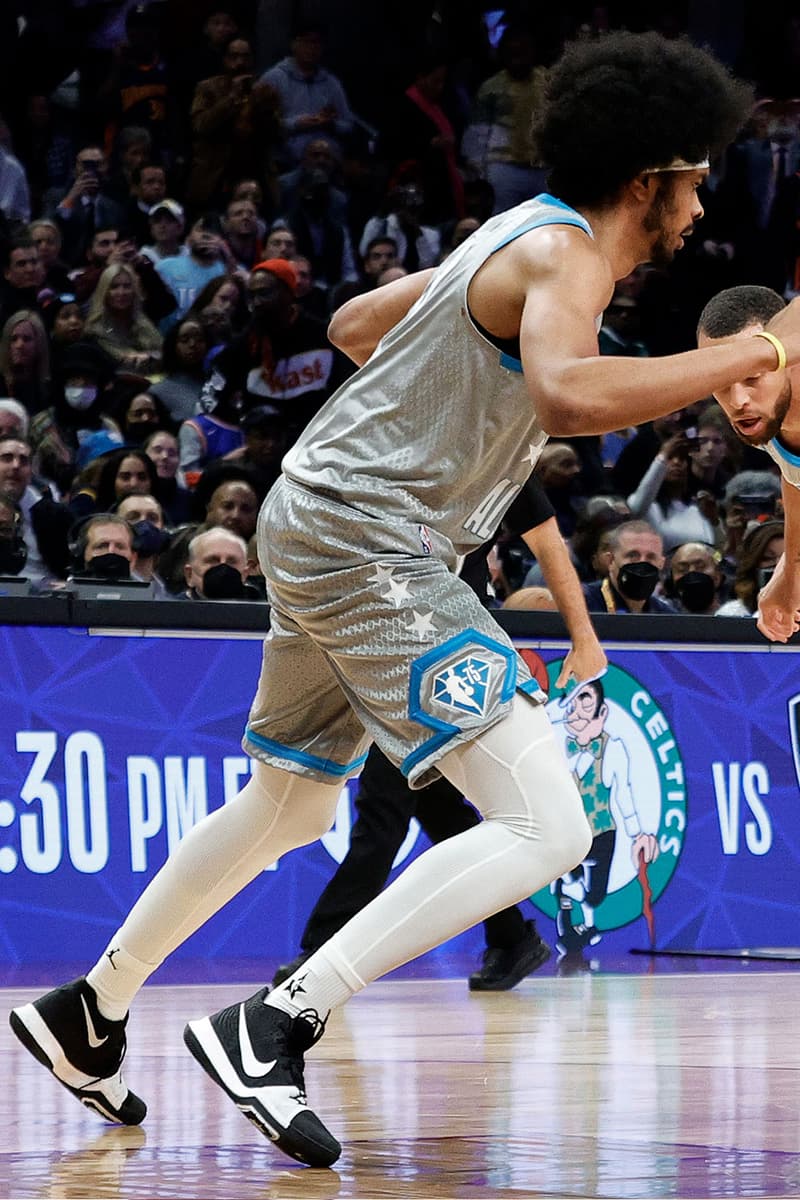 1 of 15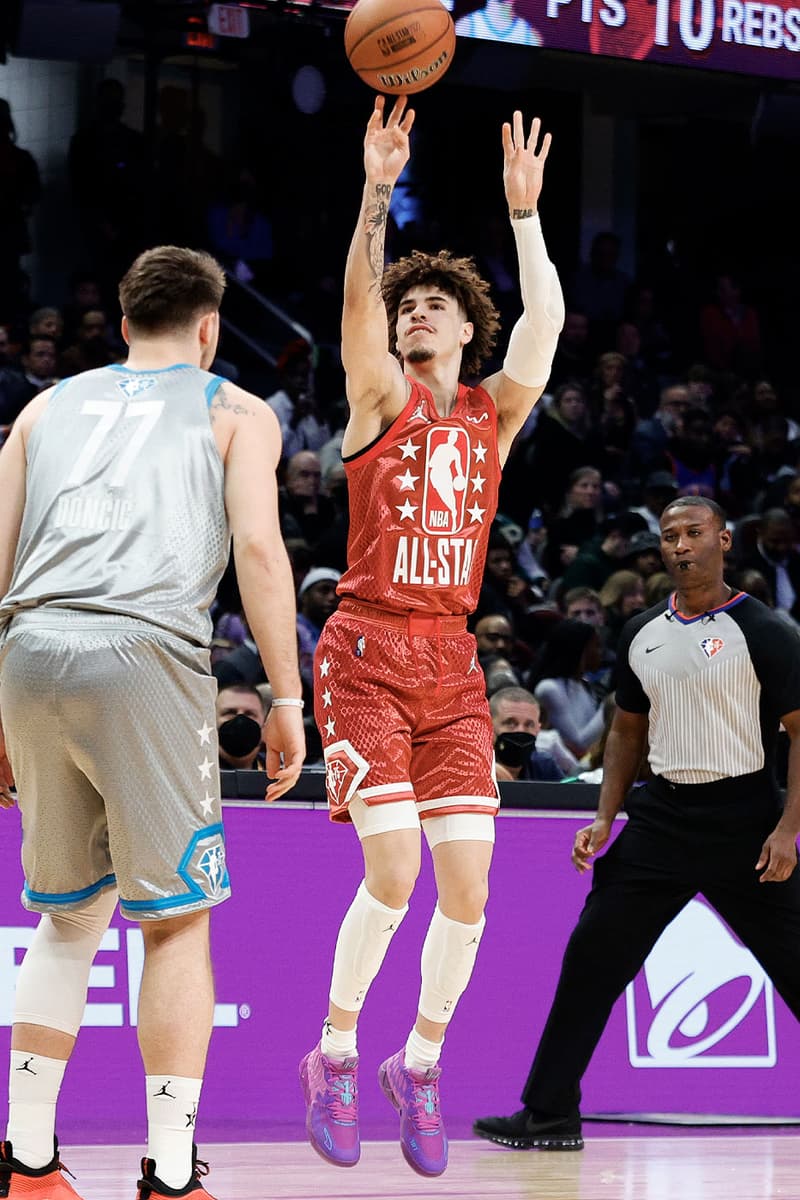 2 of 15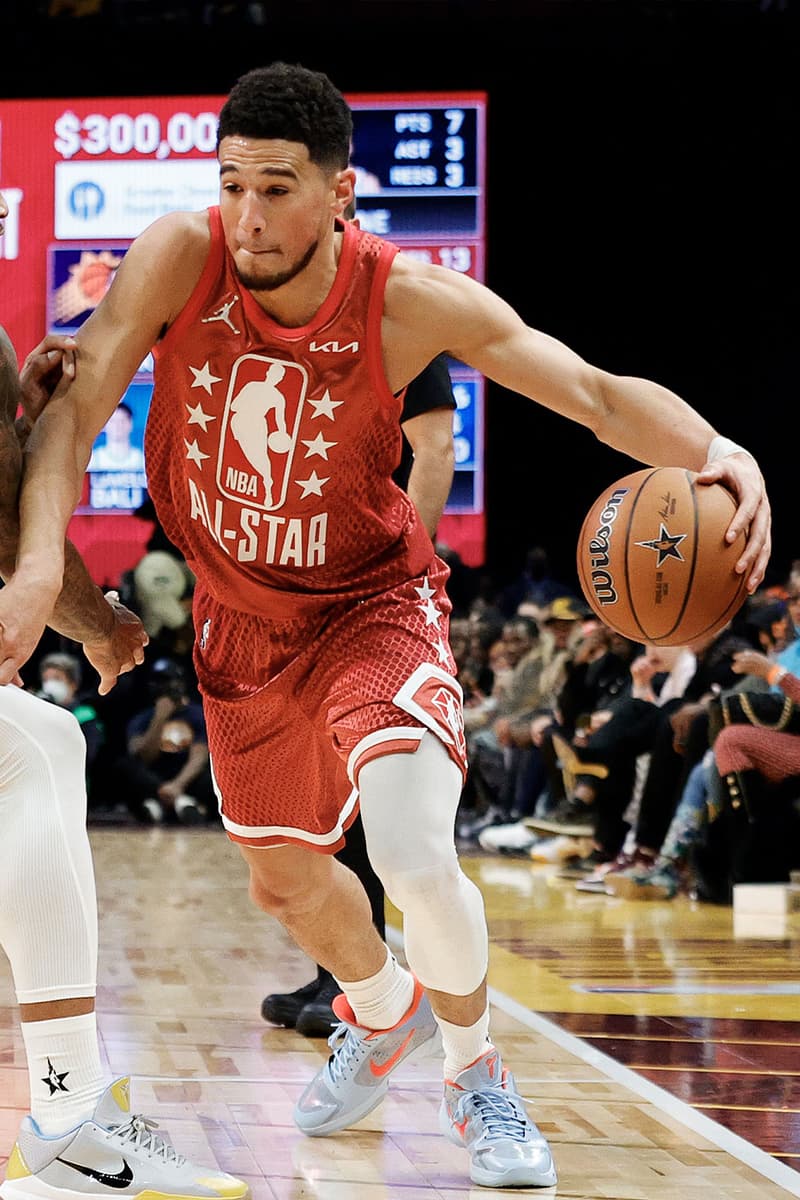 3 of 15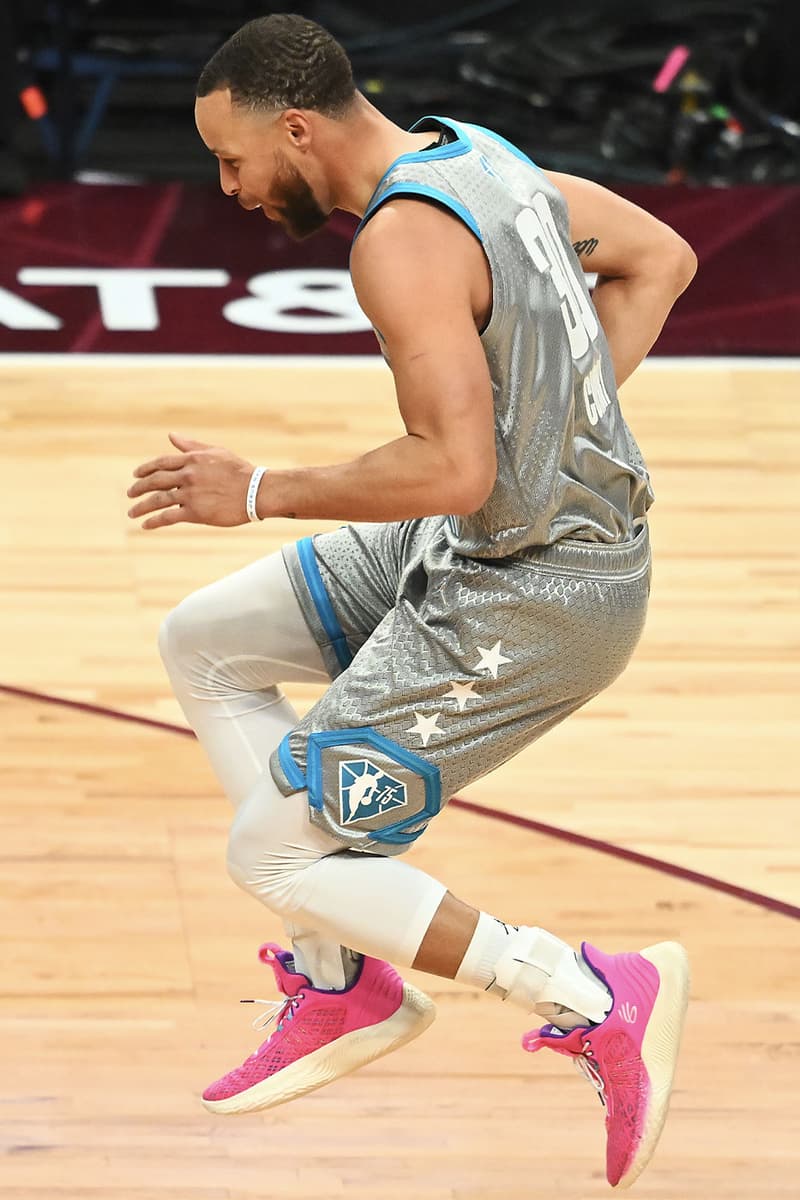 4 of 15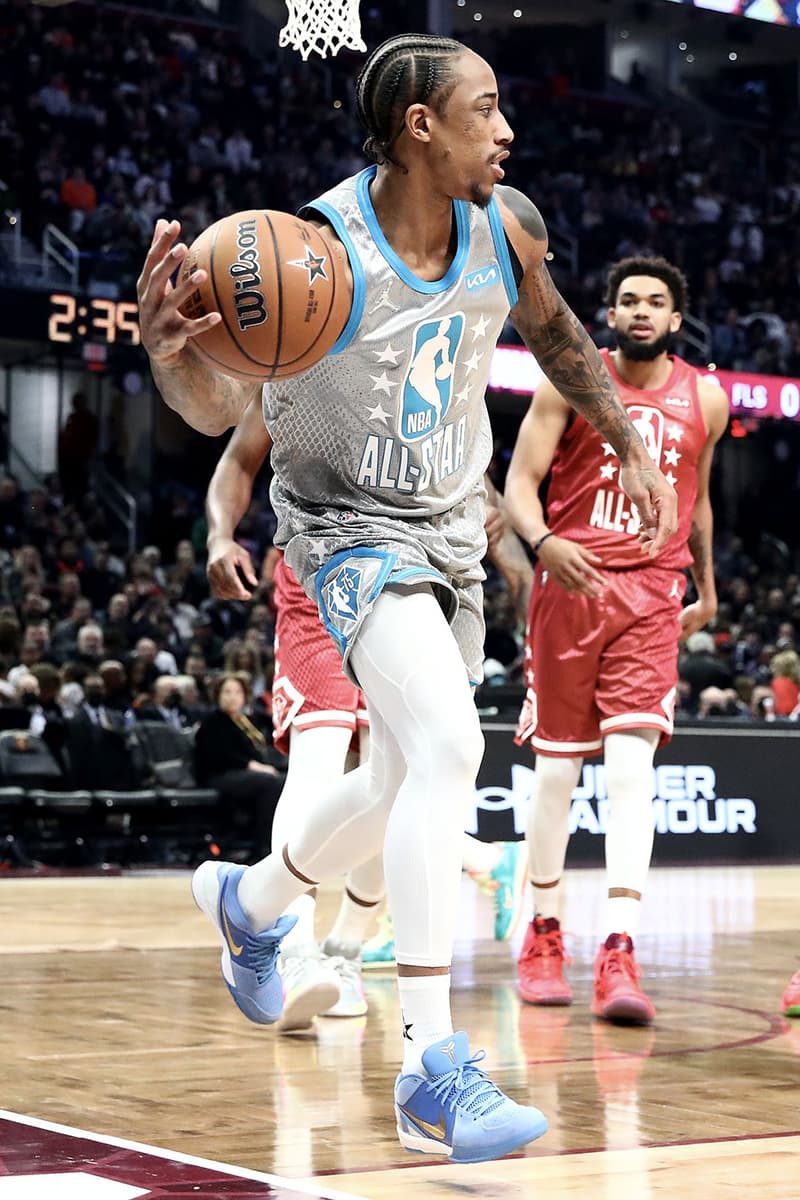 5 of 15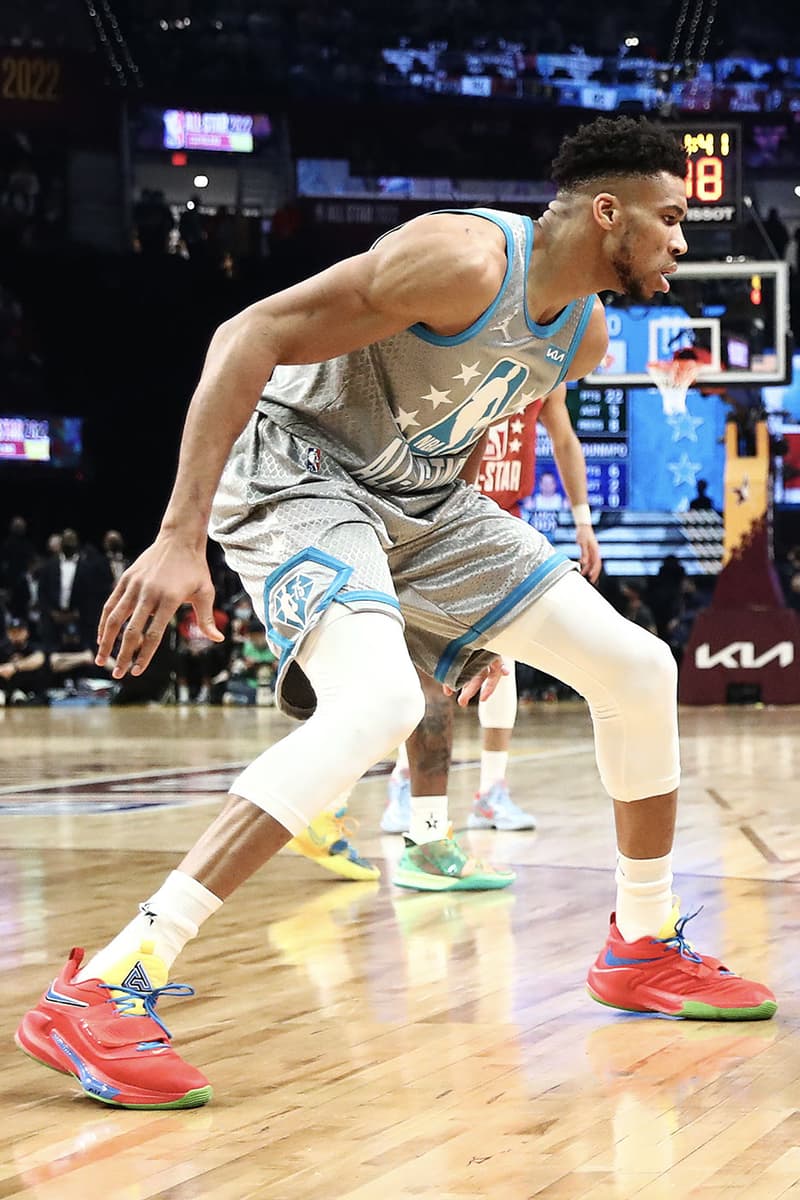 6 of 15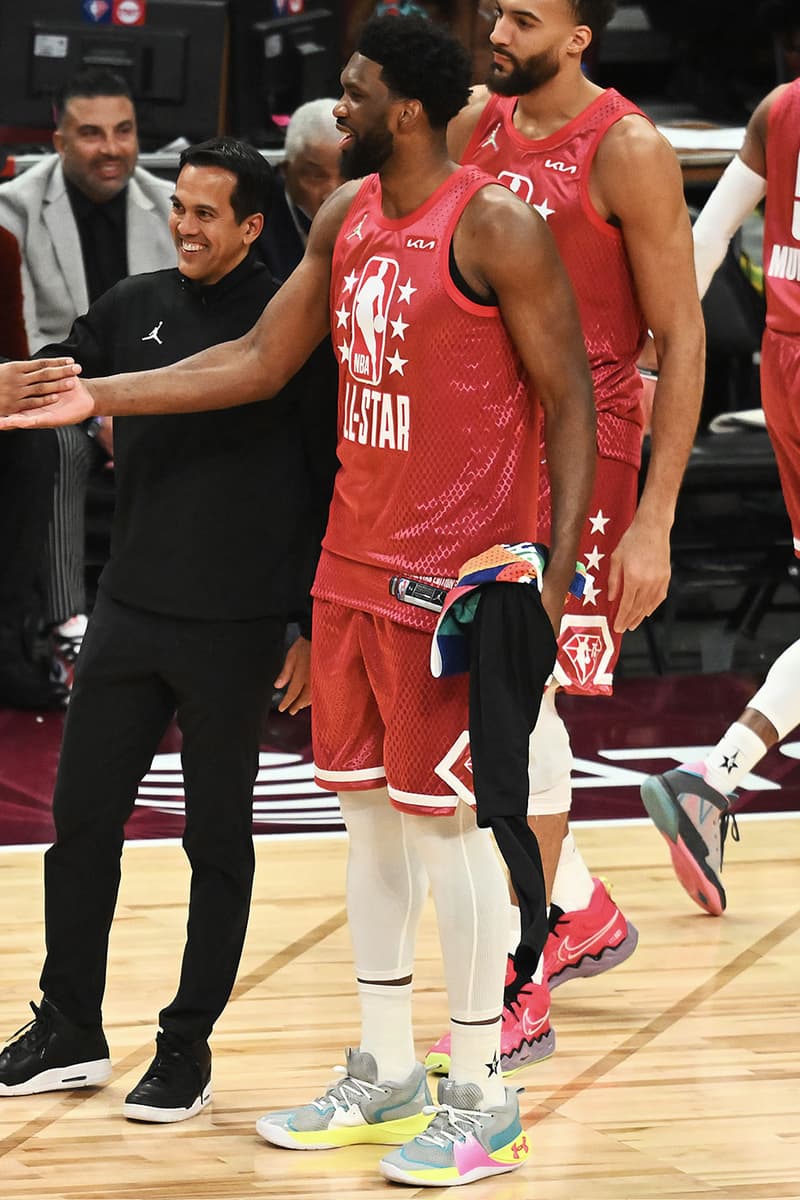 7 of 15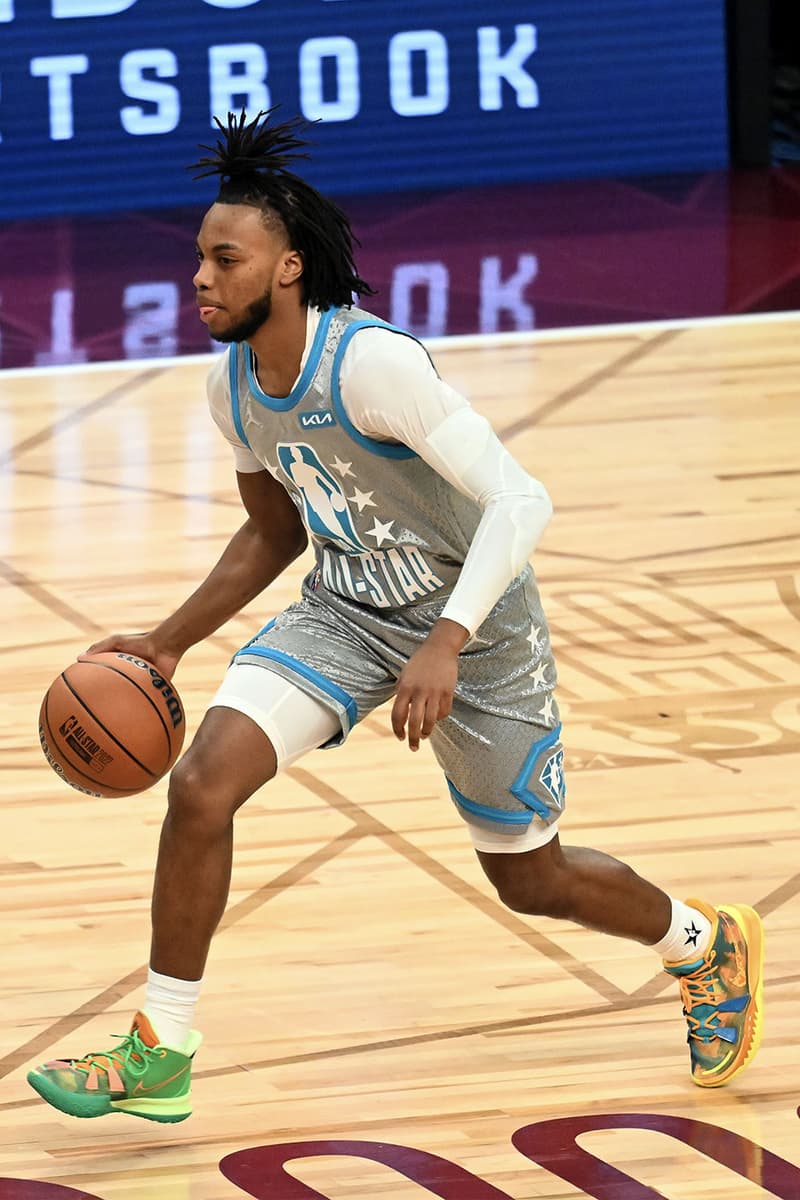 8 of 15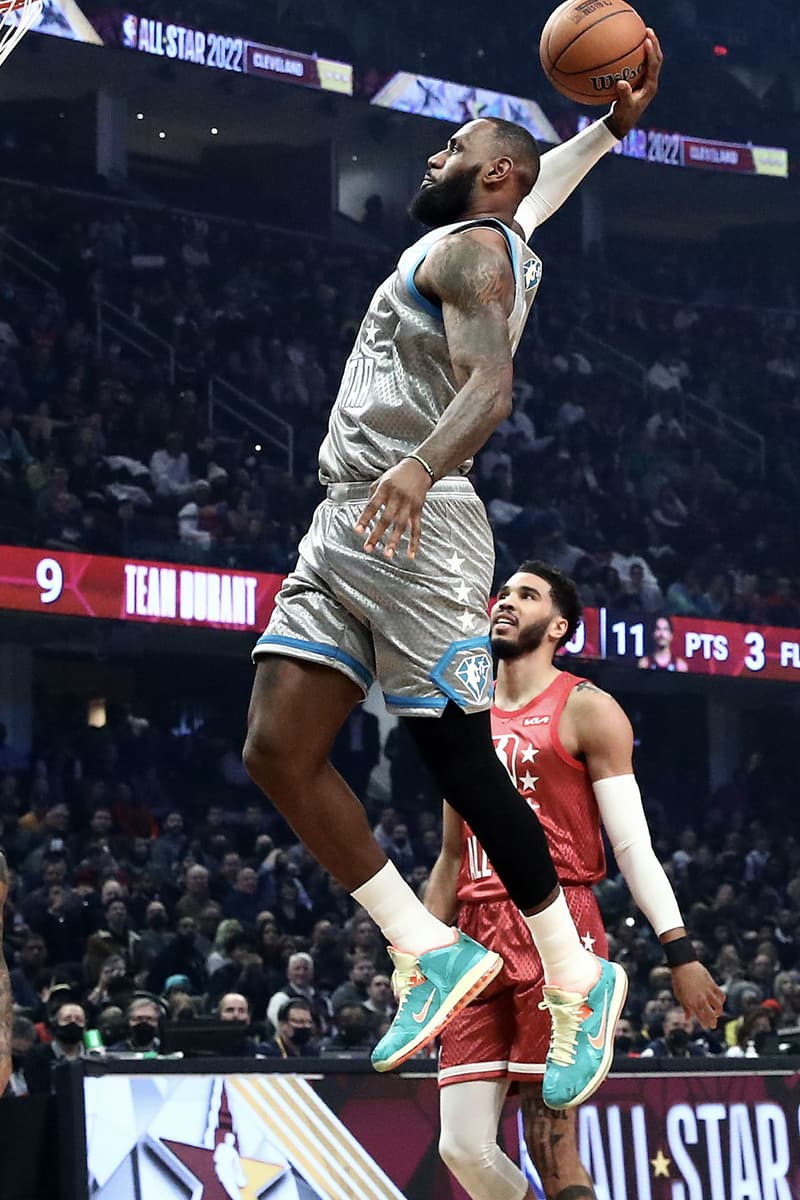 9 of 15
10 of 15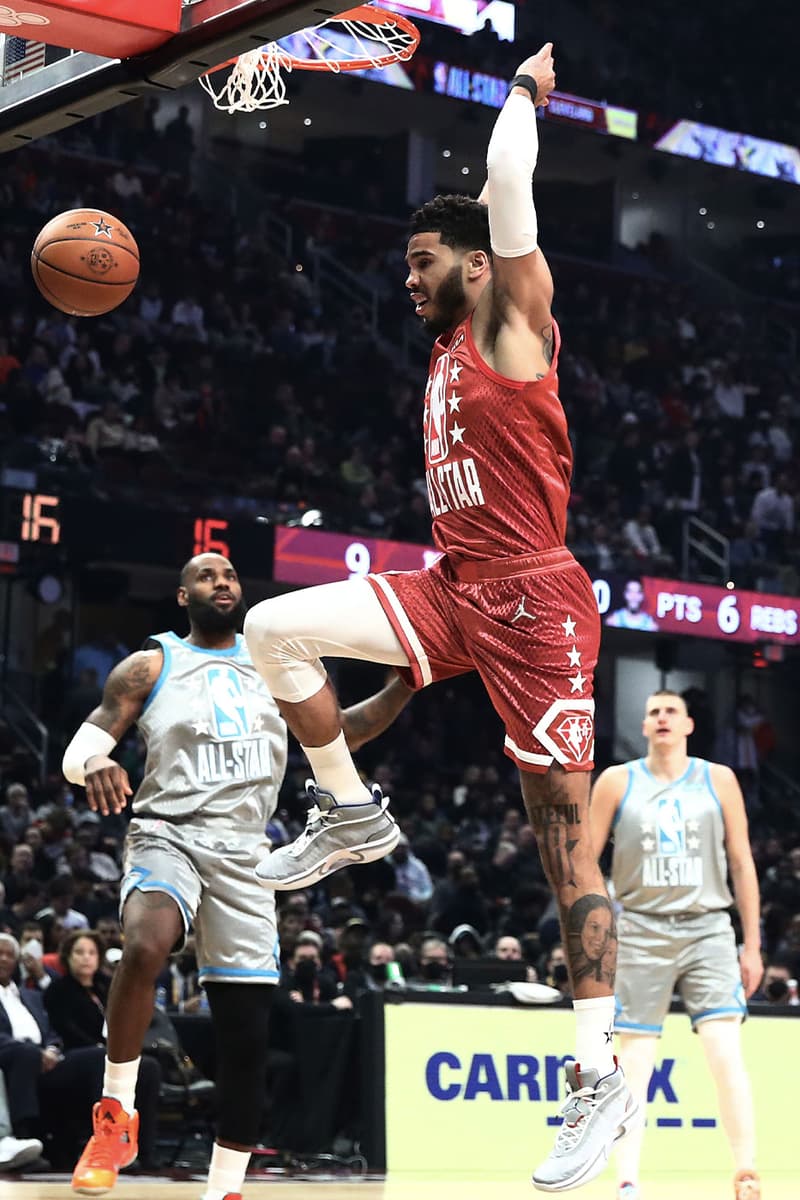 11 of 15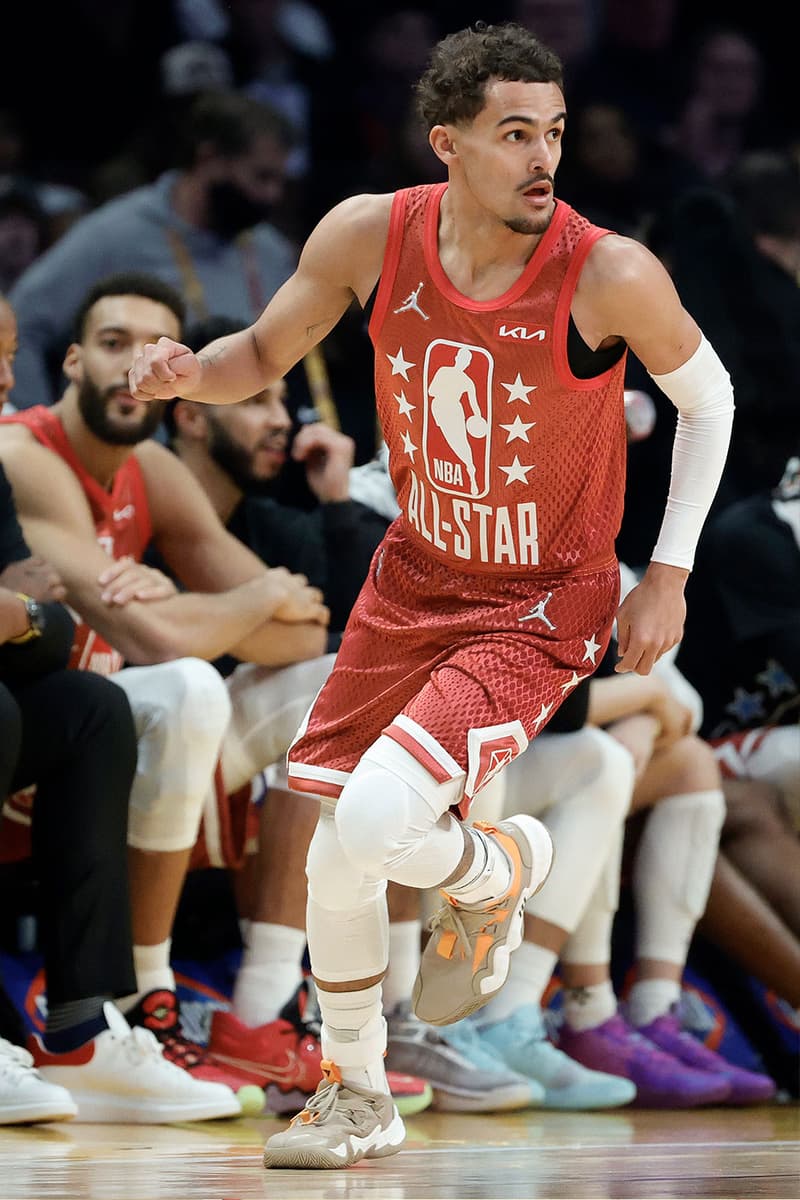 12 of 15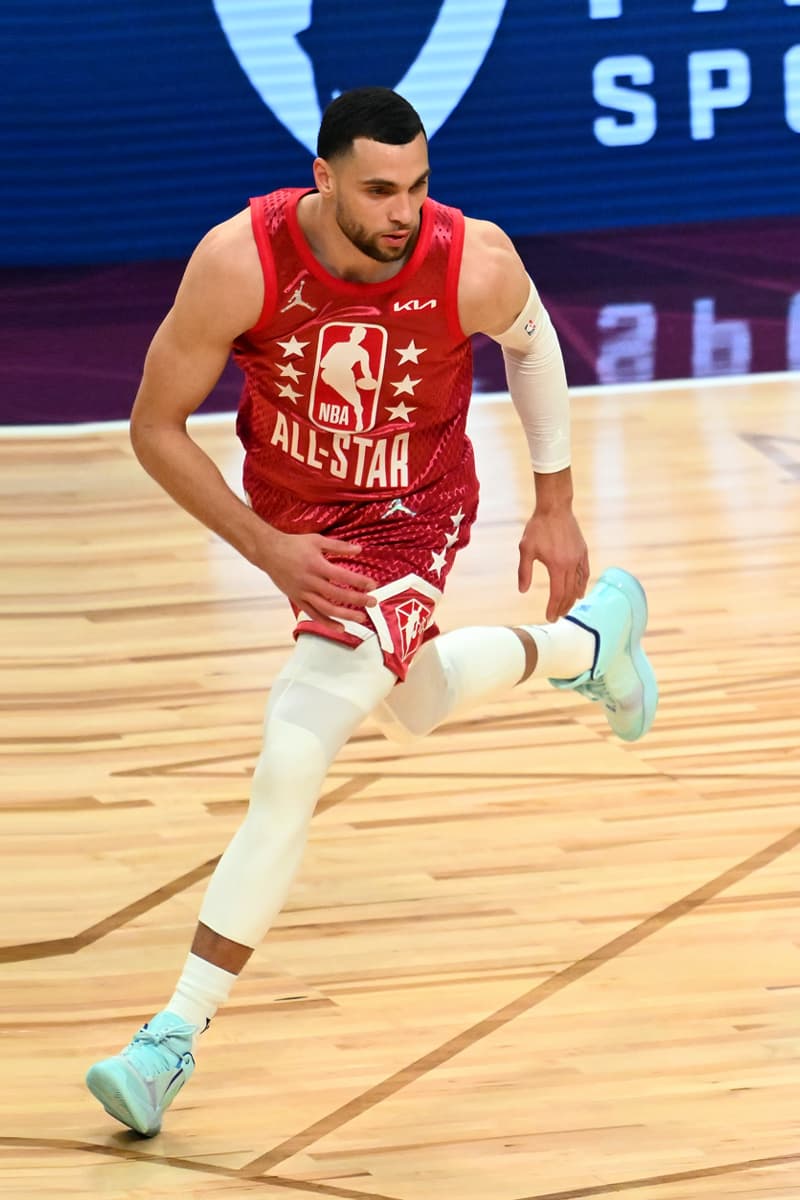 13 of 15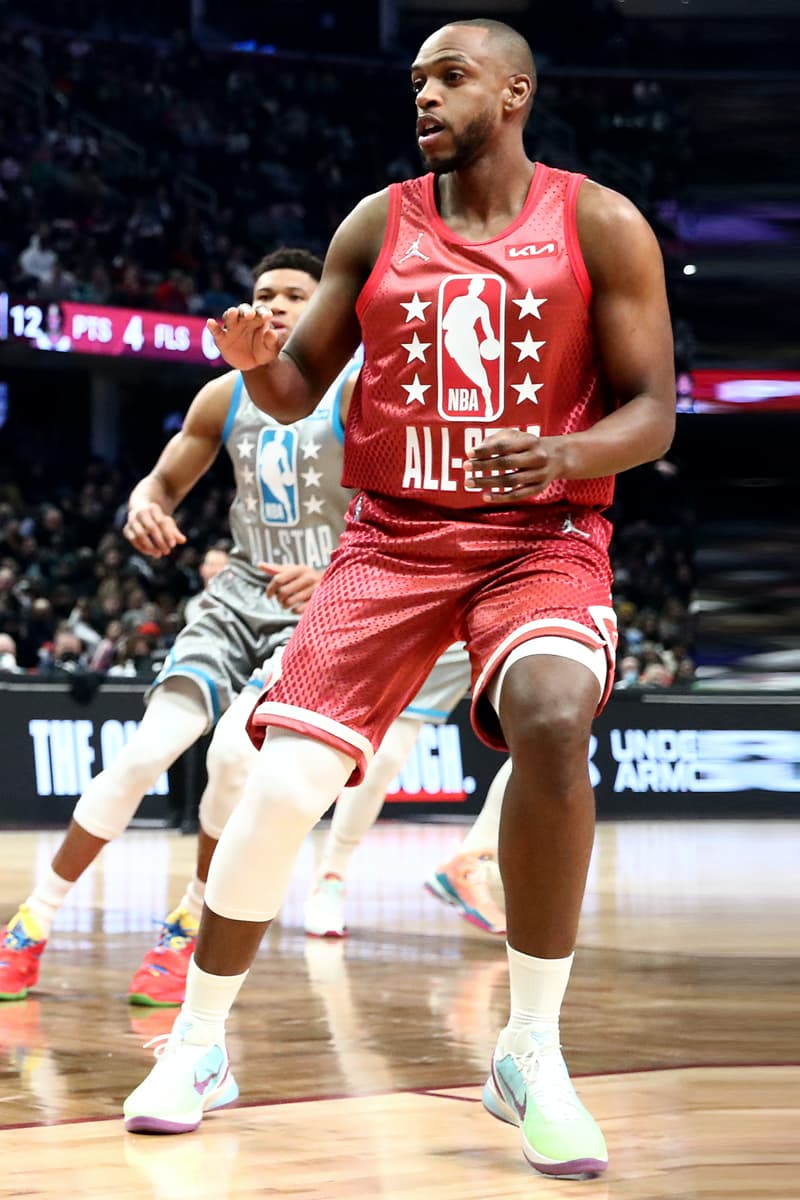 14 of 15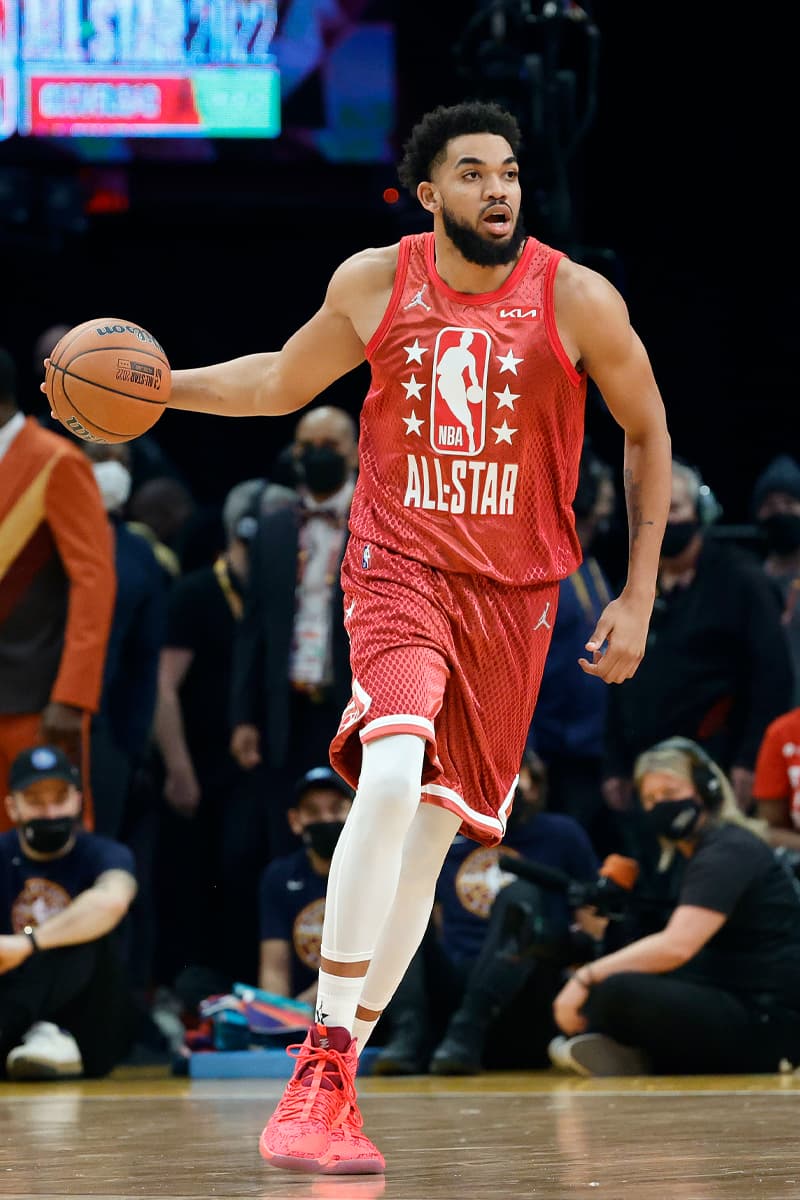 15 of 15
The much-anticipated 2022 NBA All-Star Game brought together the league's greatest basketball players to come together in Cleveland in celebration of the NBA's 75th anniversary.
Team LeBron faced off against Team Durant and landed a win 163-160 where LeBron James made the winning shot. The first three quarters were quite relaxed and saw NBA's veterans and rising stars work together for a good cause. However, the elite players still managed to separate themselves from the rest of the group with Steph Curry hitting 50 points and a record of 16 three-pointers. Curry was honored with the Kobe Bryant MVP award.
While the accomplishments were standout, so was the footwear game. The collection on-court could make any fan turn hands with some of the most highly sought-after pairs running up and down Rocket Mortgage FieldHouse. Giannis Antetokounmpo wore the UNO x Nike Zoom Freak 3 and LaMelo Ball was seen in PUMA MB.01. Devin Booker sported his trusty Nike Zoom Kobe 5 PEs and Steph Curry showed off his sharpshooting with a pair of neon pink Under Armour Curry Flow 9. DeMar DeRozan wore both the Nike Zoom Kobe4 "Ginobili" PEs and the regular Nike Zoom Kobe 5 PE. The King himself had his own footwear change going between the Nike LeBron 9 Low "Reverse LeBronald Palmer" and Nike LeBron 9 "Big Bang".
Take some of the best sneakers spotted at the All-Star Game above and take a poll on who you think had the best pair of sneakers this year.
Poll
Which Player Wore the Best Sneakers in the 2022 NBA All-Star Game?
LaMelo Ball - PUMA MB.01
Steph Curry - Under Armour Curry Flow 9
DeMar DeRozan - Nike Zoom Kobe 4 "Ginobili" PE
LeBron James - Nike LeBron 9 Low "Reverse LeBronald Palmer"
DeMar DeRozan - Nike Zoom Kobe 5 PE
LeBron James - Nike LeBron 9 "Big Bang"
Ja Morant - Nike Air Zoom GT Run
Devin Booker - Nike Zoom Kobe 5 PE
Giannis Antetokounmpo - UNO x Nike Zoom Freak 3
Luka Doncic - Air Jordan 36 Low PE
Trae Young - adidas Trae Young 1
Jayson Tatum - Air Jordan 36 PE
Zach Lavine - New Balance Two WXY 2
Darius Garland - Sneaker Room x Nike Kyrie 7 "Mom"
Khris Middleton - Nike Zoom Kobe 6 P.J. Tucker PE
DeJounte Murray - New Balance Two WXY 2
Jarrett Allen - Nike Kyrie 3 TB
Nikol Jokic - Nike Air Zoom GT Jump
Andrew Wiggins - PEAK Wiggins
Chris Paul - Jordan CP3.VI
Fred VanVleet - Li-Ning Speed 8
Joel Embiid - Under Armour Embiid 1
Jimmy Butler - Li-Ning Yu Shuai 14 Low
Karl-Anthony Towns - Nike Hyperdunk x PE
Rudy Gobert - Nike Air Zoom GT Run