Medicom Toy Crafts a Karl Lagerfield BE@RBRICK
Available in 1000%.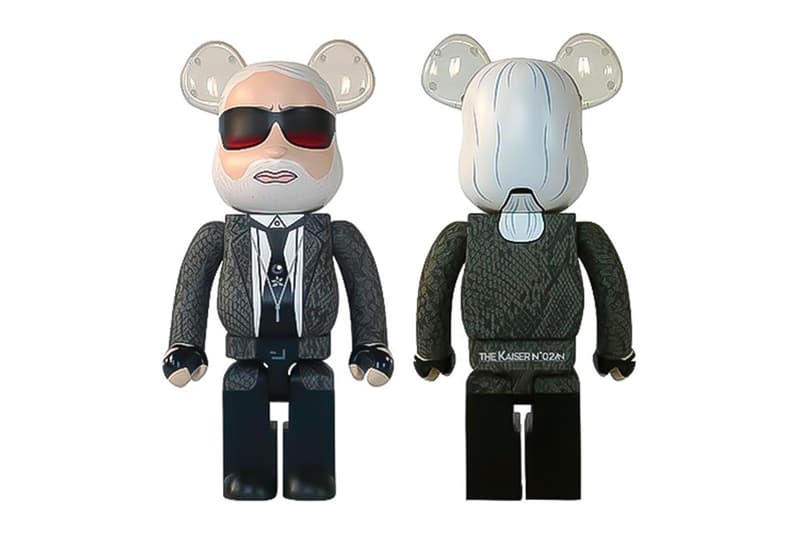 Medicom Toy has revealed a new 1000% sized "The Kaiser" BE@RBRICK figure honoring late Chanel and Fendi creative director Karl Lagerfeld. The larger-than-life designer is often known as "The Kaiser of Fashion" for his German roots and powerful demeanor.
The Karl Lagerfield BE@RBRICK features the designer's signature features including his long white hair, black rose-tinted sunglasses, white shirt, black tie, fingerless gloves, silver accessories, and stoic expression. "The Kaiser N0°2" is printed on the back of the snakeskin suit, and black bottoms complete the look.
BE@RBRICK The Kaiser 1000% can be purchased over the counter at Karl Lagerfeld Paris 75007, and by mail order via contact@thekaiser-official.com. Quantities are limited to one item per person.
KARL LAGERFELD
194 Bd Saint-Germain
75007 Paris,
France
Elsewhere, Medicom Toy celebrates Nujabes with "FIRST COLLECTION" BE@RBRICK set.