2Pac and Dr. Dre's Album Reportedly Not Included in Snoop Dogg's Death Row Records Acquisition Deal
Possibly making Snoop the label's highest-selling artist.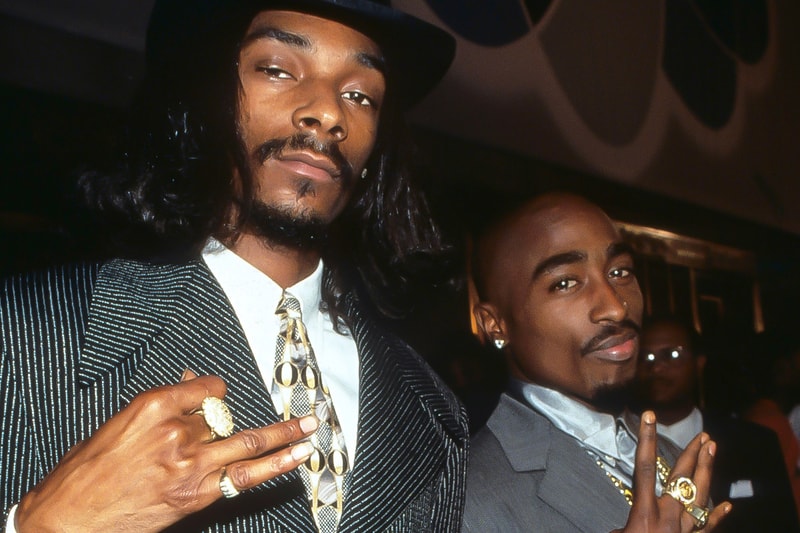 2Pac and Dr. Dre's albums released under Death Row Records are supposedly not included in Snoop Dogg's acquisition of the legendary record label.
Although the Death Row Records catalog is supposedly still in negotiations, reports state that 2Pac's All Eyez On Me and The Don Killuminati: The 7 Day Theory officially left Death Row on January 1, 2022 and moved to Interscope Records. Meanwhile, Dr. Dre's sole Death Row Records album, The Chronic, could allegedly be returned as early as 2023.
If reports are accurate and both 2Pac and Dr. Dre's albums leave the Death Row catalog, over 50% of the catalog's activity will disappear and Snoop Dogg will become the label's best-selling artist with Doggystyle, Doggfather and the recently-released Back on Death Row. The catalog also holds film soundtracks like Above The Rim and Gridlock'd, compilation albums like Christmas on Death Row and records from Lady of Rage, Daz Dillinger and Kurupt.
According to Billboard's estimates, the Death Row catalog — including All Eyez On Me, The Don Killuminati: The 7 Day Theory and The Chronic — earned previous owners MNRK approximately $15 million USD in revenue in 2021. If the three albums are removed, the label could make approximately $6 million USD in revenue, with nearly half of that total coming from Snoop Dogg's records.
Elsewhere in music, this is how to listen to Kanye West's DONDA 2.