Young Thug Reportedly Enlists Hip-Hop Historians To Testify in Upcoming Trial
Jury selection for the trial begins early next month.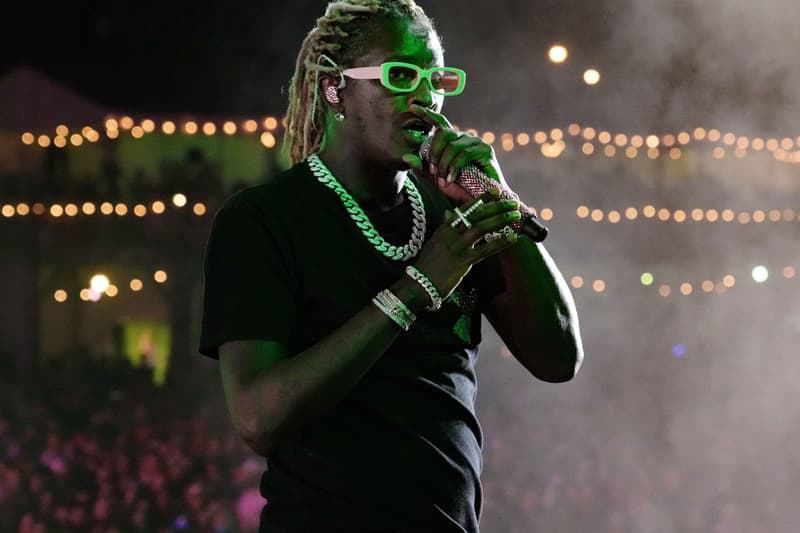 Young Thug is calling on experts of hip-hop music to testify in his upcoming trial. According to documents allegedly submitted by the rapper's lawyer Brian Steel, which were obtained by AllHipHop, one "hip-hop historian" and two "lyrics experts" will serve as expert witnesses in the trial for Thug's RICO case.
Thug's defense will call on Dr. Erik Nielson, who authored the book Rap on Trial: Race, Lyrics and Guilt in America and is named as a hip-hop historian/expert in the documents.
They'll also be tapping Dr. Adam Dunbar of the University of Nevada, Reno and Dr. Charis Kubrin of the University of California, Irvine. Both professors are listed in the document as hip-hop/lyrics experts.
Other witnesses the defense will enlist include a video analysis expert, a cell phone expert and a drug treatment counselor.
Several of Thug's YSL associates, including Gunna and Thug's brother Unfoonk, have already accepted plea deals and were subsequently released from prison. Thug, meanwhile, has remained in jail since his arrest in May.
Jury selection for Thug's trial is expected to begin on January 5.
In other music news, Young Dolph's legacy will be celebrated with a traveling Dolphland pop-up museum.